These Nelf USA Nail Polishes were sent to me to review. First of all, I don't have cute nails. So ignore them but read this Nelf USA Nail Lacquer review 🙂  
ABOUT THE PRODUCT:
You work hard, so your manicure should work hard too. Fashion up your nails and treat yourself to instant glamour with Nelf's Nail Enamel. These luxurious shades will resist any daytime or nighttime drama. Be glamorous; be beautiful with this glossy, high-shine finish that lasts. Get ready to work hard – play hard in the city that never sleeps!  
PRICE: Rs.99 | BUY IT HERE
3 year self life
INGREDIENTS: 
Not listed
Nelf USA Nail Lacquer Review

PACKAGING: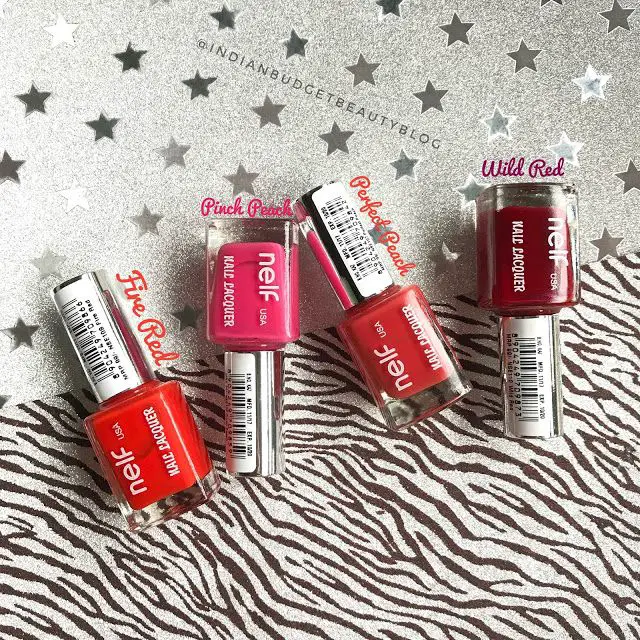 These nail polishes comes in a simple glass nail polish container which are transperant, so that you can definetly identify the colours, i.e. they have color coordinated packaging.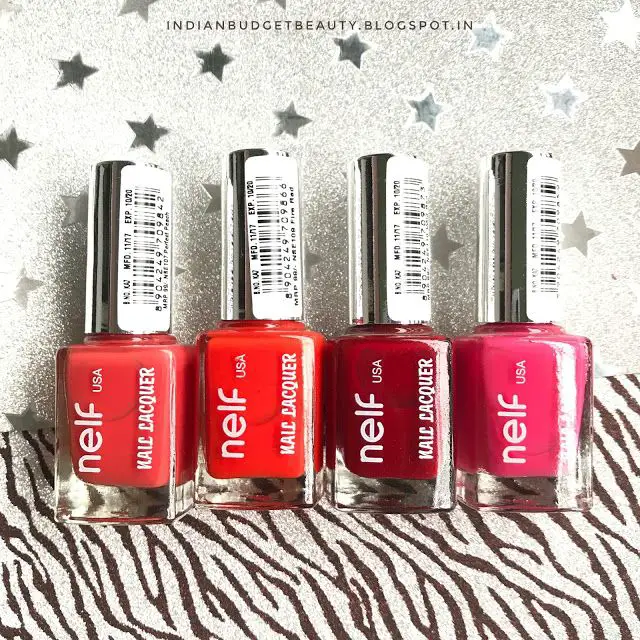 FORMULA & PIGMENTATION: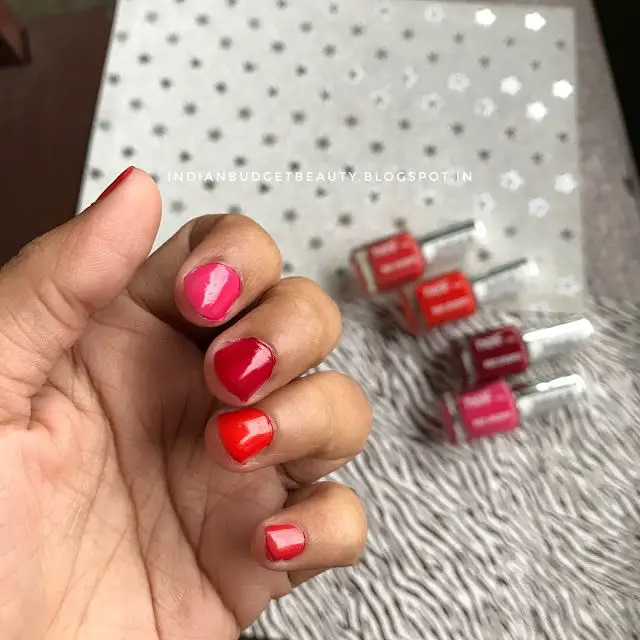 These nail polishes are very pigmented and dries within a minute. They give a glossy appearance and gives full coverage at one swipe. I loved that I don't have to apply multiple layers to get an even coat, it just need one swipe and you are done.

SHADES: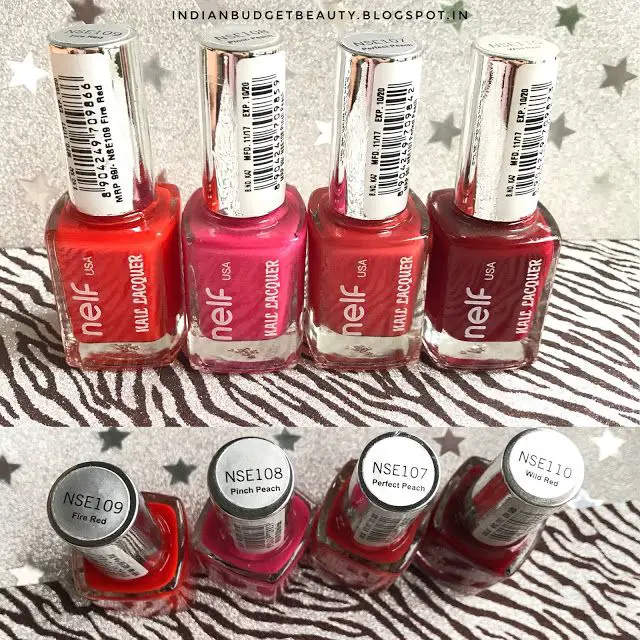 I've got the shades:
Fire Red (NSE109) : This color is pure orange. It is not at all red. The name can be quite misleading
Pinch Peach (NSE108): This color is bubblegum pink. Again, not a peach.
Perfect Peach (NSE107): This is a pure peach shade and my fav! This name is absolutely correct. This is the perfect peach shade
Wild Red (NSE110): This is a wine red color.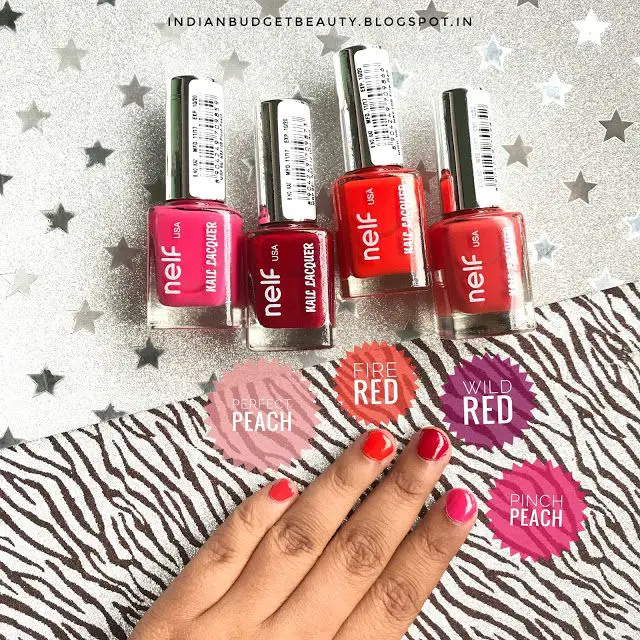 MY FINAL THOUGHTS:
  These nail polishes have a glossy finish. They are super pigmented, all you need is a swipe and you get maximum coverage. You don't need to layer 2-3 times, one layer is enough. They dry down in around 2 minutes.   Now coming to the longevity, these nail paints stay for about 4-5 days after which they tend to chip off.    Overall, I have nothing bad to say about these nail paints, they are pretty awesome at the price we are paying. I'd definitely recommend them to you.
PROS:
Needs only one coat
Very pigmented
Perfect glossy finish
Affordable
Stays put for 4-5 days
CONS:
RATINGS: 4.5/5
Also Read:
Nelf USA 9 to 6 All Day Long Lipsticks REVIEW
NELF USA HD Custom Pro Palette Blush REVIEW
NELF USA Peach Matte Loose Powder Review