Swiss Beauty Matte Me Liquid Lipstick Review | S17 Petal
Nowadays we are ALL *obsessed* with Matte lipsticks! But in the case of "Liquid Matte Lipstick", we girls go crazy! But the matte liquid lipsticks from popular brands surely give a dent to our (teenage girls) pocket money *sigh*…
BUT DON'T YOU WORRY! Some Indian Drugstore brands like 'Incolor, Swiss Beauty, Arezia, etc.' have come up with liquid matte lipsticks and they may have (or may not) created dupes of the popular "Sleek Matte Me" lipsticks. So today I'll be reviewing the "Swiss Beauty MATTE ME Ultra Smooth Matte Liquid Lipstick" in the shade "S-17 Petal"
Swiss Beauty Lipstick Review – Matte Me (S17 Petal)
About the brand:
Swiss Beauty is an Indian Drugstore brand. They are available widely in local stores as well as in online stores.
Price: Rs.199 (varies from store-to-store)
My Review On The Swiss Beauty Matte Me Liquid Lipstick:
This lipstick is available on various shades yet the availability is quite a matter. This one is available online and local cosmetic stores. But you can get it from Amazon or Nykaa.
When I first saw the product, the first thing that came into my mind is that "this one looks like Sleek's Matte Me lipstick". The packaging is totally the same as the Sleek Matte Me Lipsticks. I cannot tell you much about its similarity with the Sleek one 'coz I don't have it!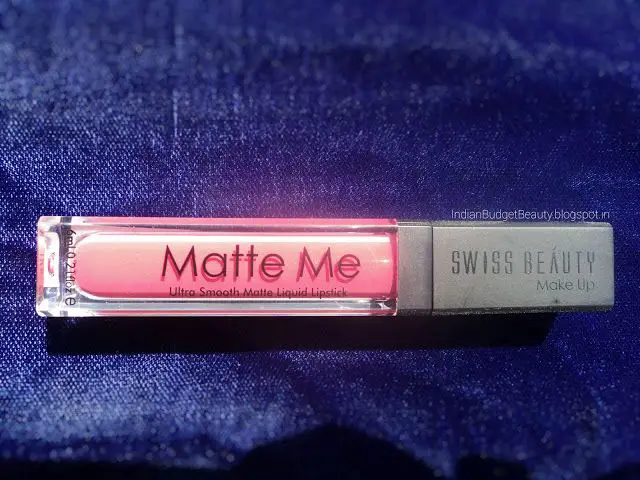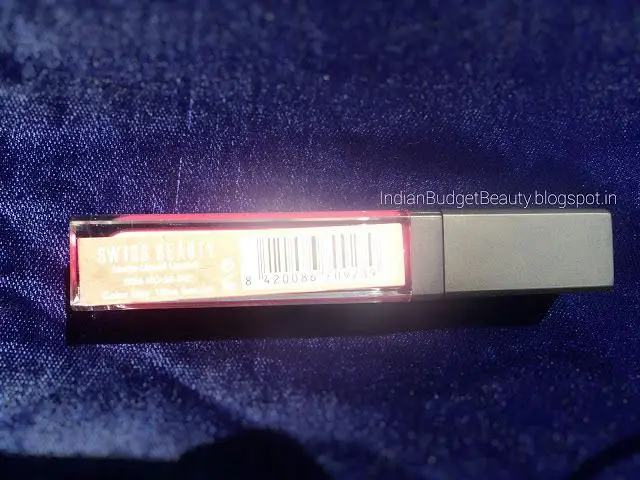 PACKAGING:
 The lipstick comes in a transparent glass tube and the color is visible through the tube. It has a dome-shape applicator which again is a plus point because you can easily apply it.   In the front space, the brand name and the word "Matte Me" is written. And the cap is matte black!
The back side of the tube usually has the bar code thing and the other details of the product.   The packaging was quite sleek. It is good for traveling.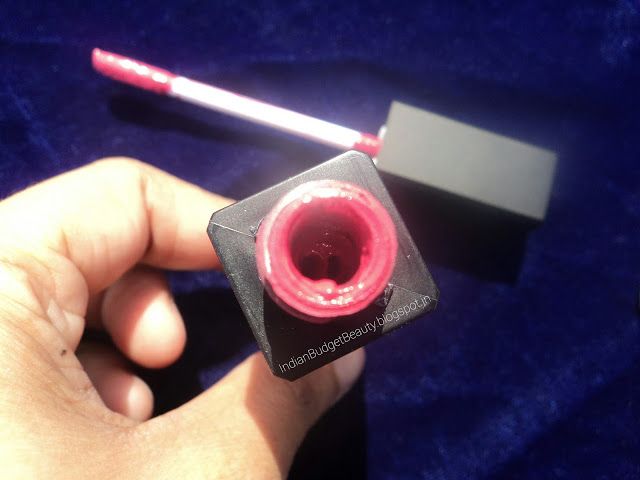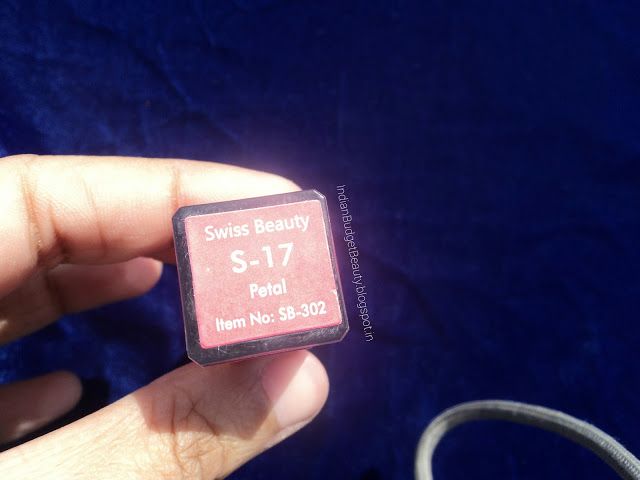 ABOUT THE LIPSTICK:
 The swiss beauty lipstick comes with a dome-shaped applicator. You don't need an extra lip liner, just a lipstick is enough. The lipstick is very matte. It takes a while like 5-10 mins to set and become fully matte. But when i becomes matte, it doesn't budge, doesn't smudge! To top with, this is waterproof! The lipstick is super pigmented and one stroke is enough.  
STAYING POWER: The staying power is good. It stayed for about 5 hours after then it starts chipping off from the middle of the lips.  
SOME FACTS:
The lipstick is super matte, so I recommend applying a lip balm underneath, to prevent drying of the lips.
You cannot simply wipe the lipstick by applying water, ITS WATERPROOF! So use a makeup remover or take a little quantity of  Vaseline in a cotton pad and use it as a makeup remover.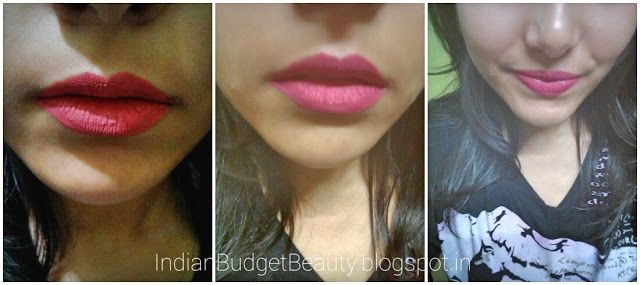 Related Reviews:
ADS PRO-Matte Me Ultra Smooth Lip Cream – 409 Rose Blossom REVIEW
Arezia MATTE ME Light Brown REVIEW
Arezia MATTE ME – Tree Soil review
PROS:
Very Affordable
Travel friendly.
Good pigmentation.
FULLY MATTE!
CONS:
Very drying
Removing the lipstick from the lips can be quite a trouble.
RATINGS: 3 Stars