Kay Beauty is the hottest makeup brand in India right now. They have pushed the barriers for a lot of big Indian beauty brands. They have recently launched their range of compact powders, the Kay Beauty Matte Compact that comes in 10 different shades. Not the best inclusive range for International standards but a huge improvement for an Indian beauty brand considering earlier we used to have at max 4 shades. Read this Kay Beauty Matte Compact review to know why it has become my absolute favourite!
Claims:
Seamless Matte Finish
Lightweight Formula
High Hydration
Heat & Sweat Resistant
Doesn't Clog Pores
Blurs Imperfections
Gives No Flashbacks
Perfect for all skin types
Long-Lasting
Blendable and Buildable Formula
Price: Rs.799 for 9 gm | BUY HERE
Packaging: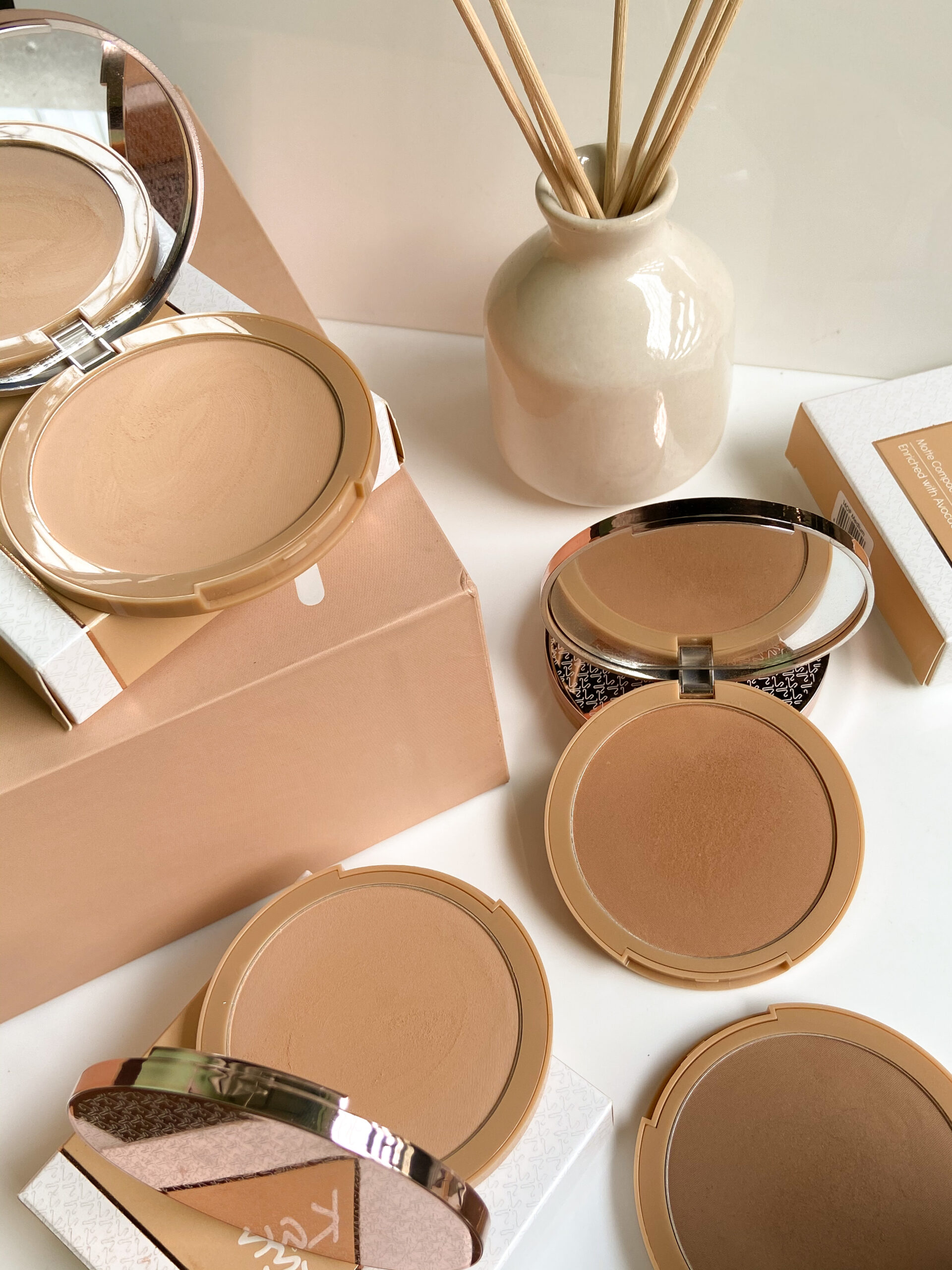 The packaging of the Kay Beauty Matte Compact is very sleek and luxe. It comes in a sleek compact packaging with a rose gold lid that has been monogrammed with its signature logo. The outer cardboard box has foam lined on the inside which makes it quite travel friendly. So don't throw away the outer box as it will protect the compact powder from any damage while travelling. The outer cardboard packaging is very similar to their Hydrating Foundation.
You get a good quality mirror but no applicator. So you will need to take your brush or puff whichever you like. I'd rate the packaging a good 10/10 because it looks way better than any drugstore brand and you could easily pass it off as a luxe compact powder.
Formula & Blendability
The formula is very suitable for dry as well as oily skin. It is super finely milt so do expect a lot of kickback but the finish is soft-focused so it's totally worth it. I use it as a setting powder because it has sheer coverage but makes your skin look very flawless. I'd say it's a Charlotte Tilbury Airbrush Flawless Finish Powder dupe from its formula alone. Both of them have sheer coverage and gives a beautiful soft-focused look.
The compact powder is very blendable and it almost feels hydrating. Usually being a girl with dry skin, I rather tend to walk away from powders but this compact never dries down my skin.
Shades & Swatches
This Kay Beauty compact powder comes in 10 different shades with different undertones. I was sent 6 shades by the brand.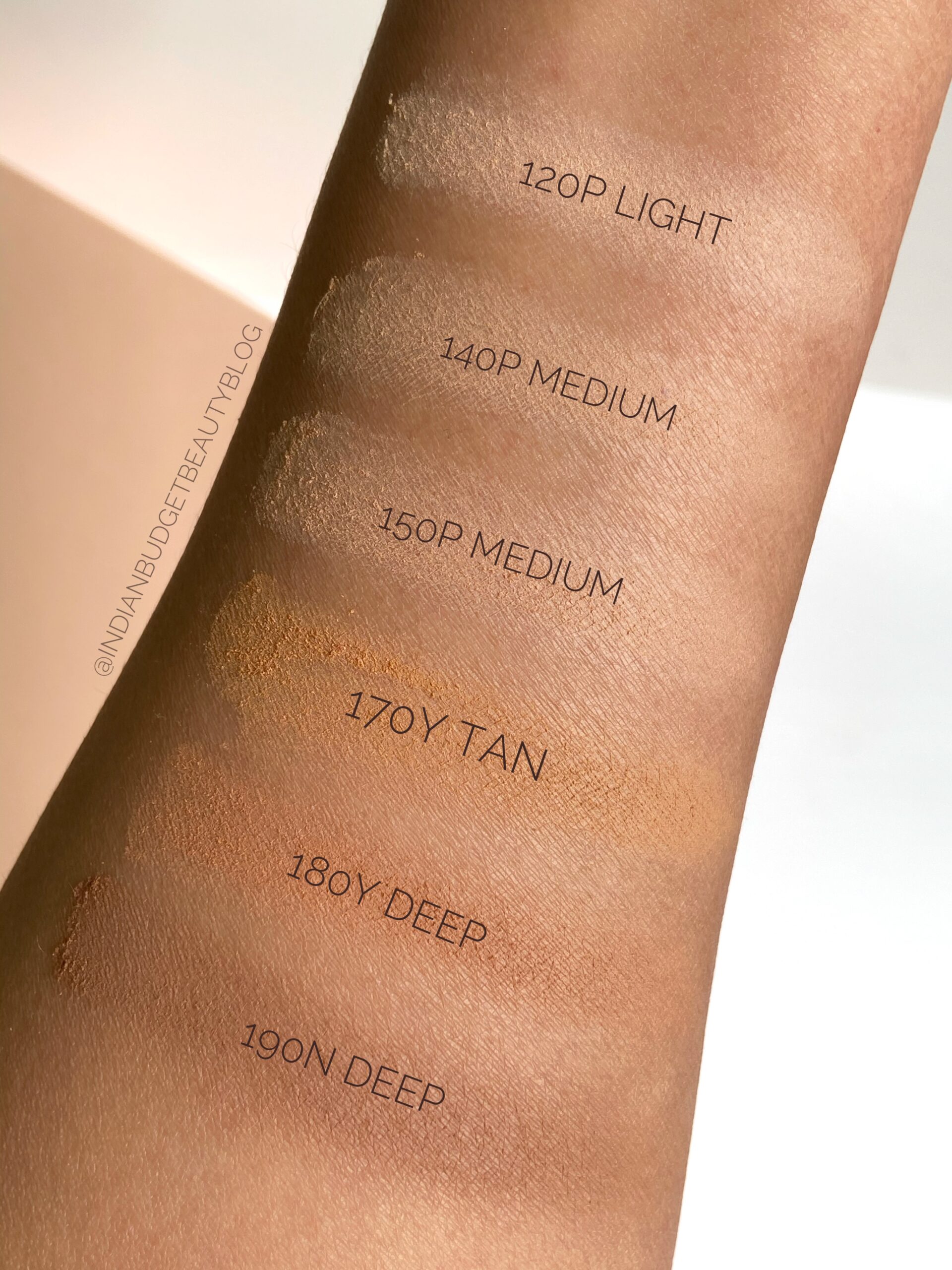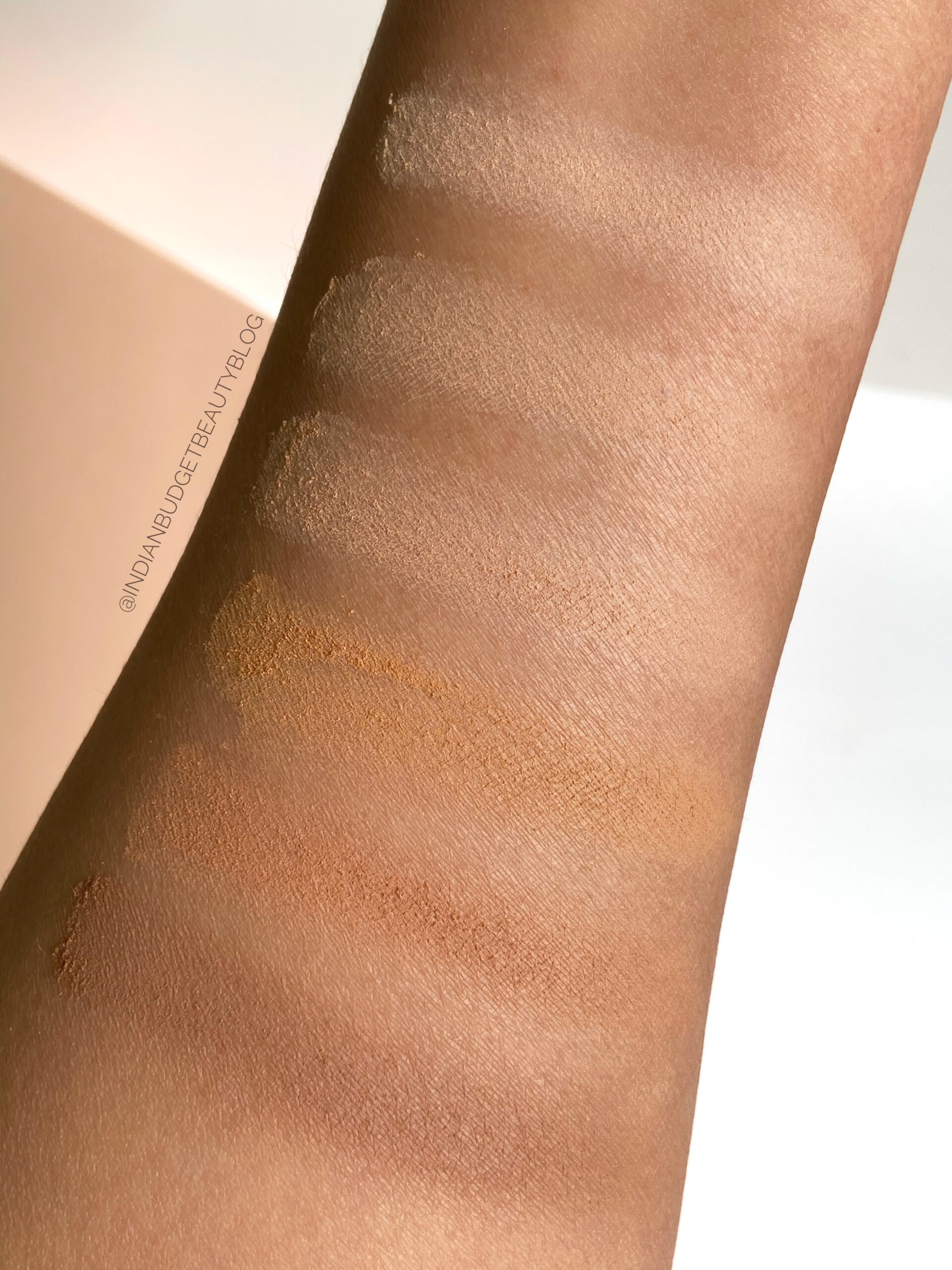 How To Read Their Shade Name?
100 P Light – 100 is Kay Beauty Number; P is the undertone. Light is your skin tone
Similarly, Y (Yellow), N (Neutral).
Ways to Use Kay Beauty Matte Compact
My Final Thoughts on the Kay Beauty Matte Compact
I absolutely love it as a setting powder. It will give you sheer coverage so you cannot expect any coverage from this compact. It's meant to give a soft-focused look that really complements its counterpart hydrating foundation. I feel like Kay Beauty wanted to go for a fresh-dewy look with their makeup range, so their coverage range is mainly meant for someone who loves to wear sheer-to-medium foundation and compact powder.
Coming to the shade range, I'd say it's very Inclusive (At least for an Indian Brand). 10 Shades that cater to different skin tones and undertones. Usually, Indian brands come up with 4-5 shades with only Pink and Yellow undertones. I'm glad that Kay Beauty came up with different undertones and with a comparatively good shade range according
The compact powder is enriched with Hyaluronic Acid & Vitamin E that does not flake on the skin. Savior for people with dry skin. It provides a flat matte finish that does not dry down your skin or concentrate any flaky texture. The formula is very blendable and super lightweight and if you use a brush, then you will notice a lot of fallout. So make sure to not use it when you are wearing a black dress as it can mess it up.
It does keep my face quite matte for around 5 hours depending on the weather but I did notice some shine on my T zone after a while. So you will need to dust some more as per your need. It does give a blurred-out look and provides no flashback, so it's great for flash photography.
The brand mentions it for all skin types and I totally agree with it. Usually, whenever I use a compact powder, it tends to settle down around the corners of my nose, but this Kay Beauty Compact Powder seems to be the perfect dry-skin friendly compact powder and I'd say it's one of the best compact powders in India.
Is It A Hit or A Miss?
It's definitely a hit! If you are searching for a setting powder that blurs out your skin and gives a soft-focussed look, then get this one.
Also Read:
The Review
Kay Beauty Matte Compact
PROS
Flat Matte, non-drying finish.
Very fine in texture that gives an airbrushed soft-focused look.
Does not give flashback
Very blendable, lightweight and blurs out pores
Decently pigmented that's perfect for setting your base makeup
Controls sweat for almost 5-6 hours
Luxurious rose gold packaging with a high-quality mirror
CONS
No applicator. For Rs.799, an added applicator would have been wonderful
A lot of fallouts if you use a brush
No ingredients mentioned