Have you heard about 100 times washed ghee? or maybe Ghee as moisturizer? I've been trying this The Fab 100x Washed Ghee Moisturizer for the past couple of weeks, so here I am writing my review and experience with the product.
PRICE: Rs.300
You can buy this product by DMing @thefab.ayurvedics on Instagram
ABOUT THE PRODUCT: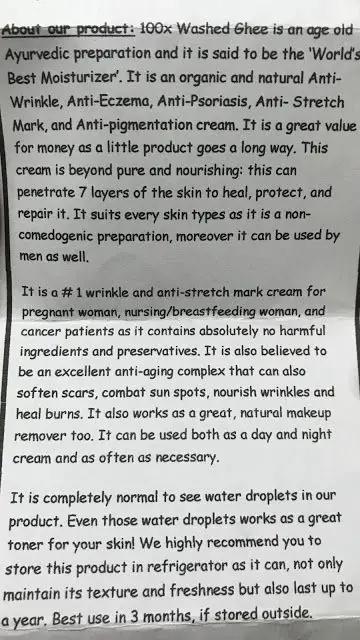 PACKAGING: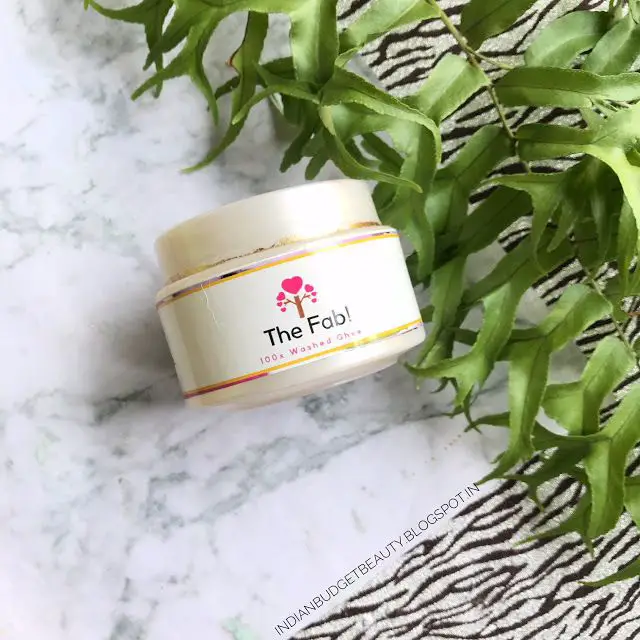 This 100 times washed ghee comes in a simple white plastic container with an extra lid in between the product and the lid. Its quite air tight and holds the product intact.
It contains 50mg of product.
I'd say that the product is not travel friendly. If you store this product outside, the product melts and can be quite messy.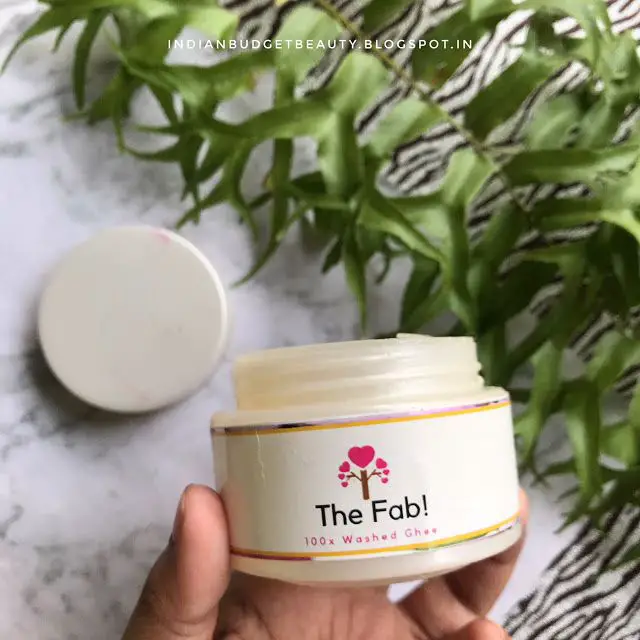 CONSISTENCY: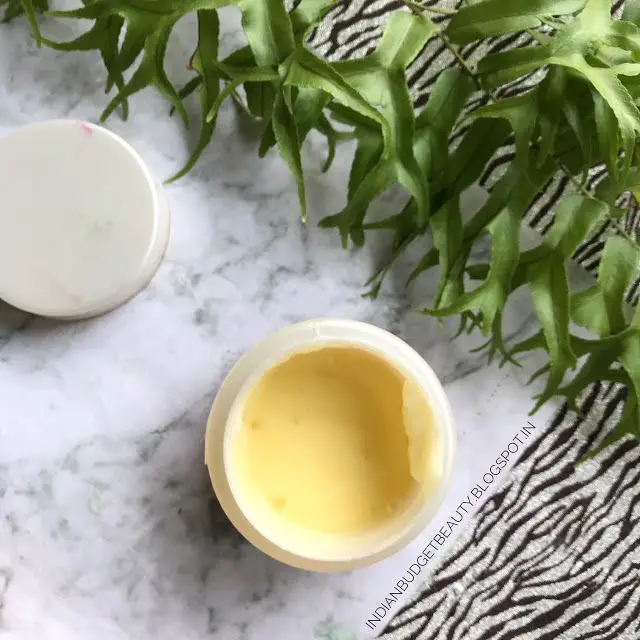 This washed ghee is very soft to touch and has a creamy consistency. It is neither too thick nor too thin. The consistency is in-between.
MY EXPERIENCE WITH THIS PRODUCT: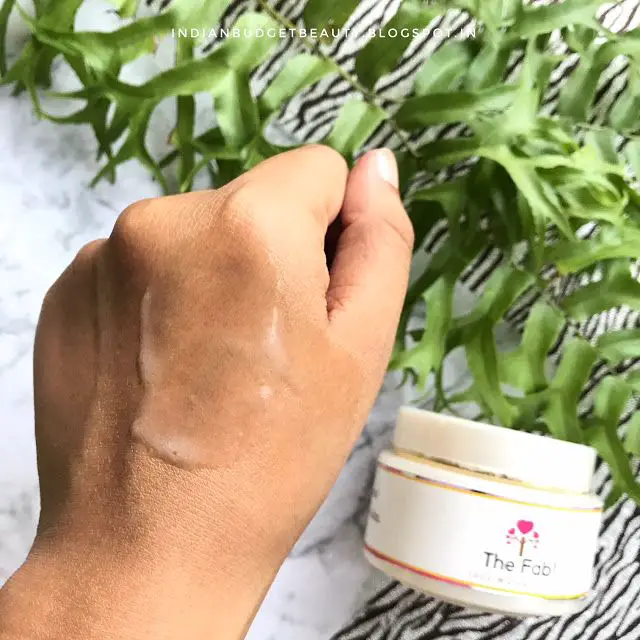 The first thing that I've noticed after using this 100x washed ghee is that it keeps my skin well moisturized. You only need a small amount and then spread it and use it as a normal moisturizer. I'd recommend you to use this as a night cream so that your skin can get all the moisture that it needs.
Related Reads: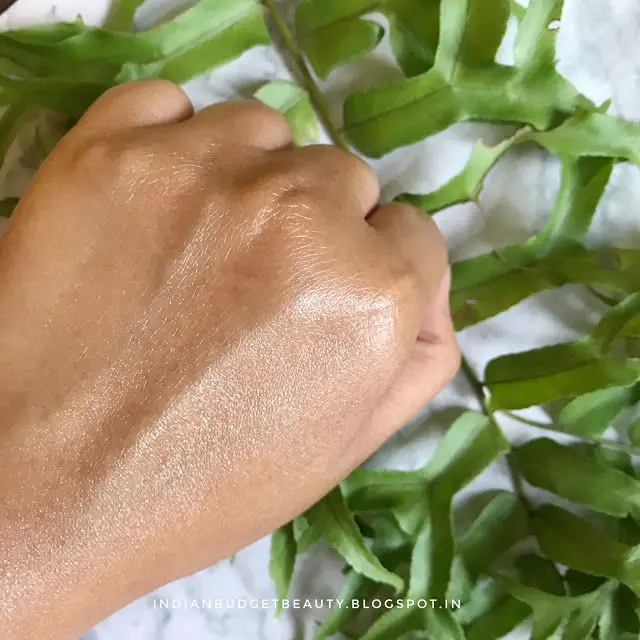 Secondly, I love using this The Fab 100x Washed Ghee Moisturizer as a makeup remover. It did a great job in removing my waterproof mascara. So its a 2-in-1 product.
I cannot comment on the anti-wrinkle and anti-stretch mark quality of this product since I don't have wrinkles and stretch marks as of now (touch wood), but I'd like to mention that this product kept my skin moisturized throughout the day. It makes your skin 'softer to touch' the following day, so I highly suggest that you use it as a night cream.
It is non-comedogenic so it won't clog your pores. This cream can penetrate 7 layers of skin, and men can use it as well.
The only thing I don't like about the product is its smell and how greasy it can be. It has a strong smell of ghee which can be quite over-powering. Other than that, it's a unique product. You can try it out if you want
PROS:
Very moisturizing
Works as makeup remover
Non-comedogenic
Can penetrate 7 layers
A unisex product
CONS:
The smell is very strong and can be very over-powering
The product is Too greasy
RATINGS: 3/5  
(PR Sample)