Summer is the time when we get to experiment with eye-catching styles. These cute summer nail designs are a mix of colors, neons, intricate designs, ombre styles, watermelon sugar (Harry Style reference here), and loads more. These Acrylic Nail Ideas For Summer will help you in choosing the perfect manicure for your pretty hands.
22 Cute Summer Nail Designs
Colourful Matte Summer Nails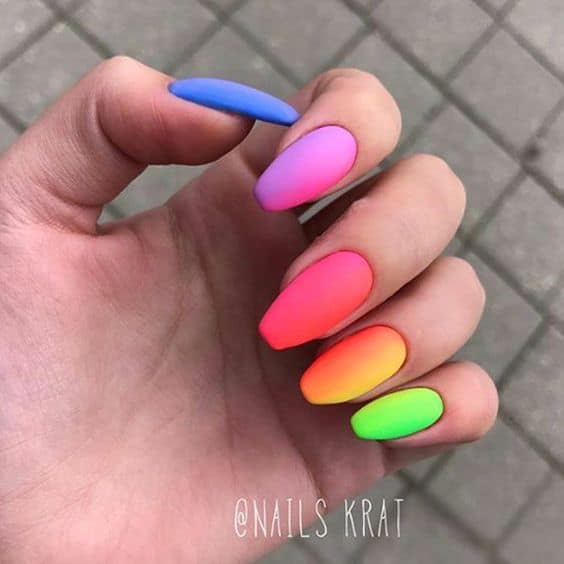 This matte colorful nails are perfect if you love the ombre nails theme. These neon shades pop up on any occasion and will make your hands look the brightest!
Colourful French Tip Nails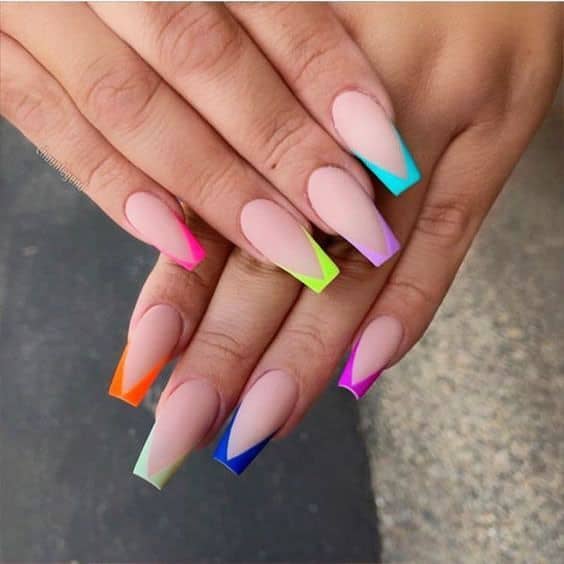 If you don't want full blown colorful nails but want a bit of color, then opt for these colorful french tip nails. It will be the best of both worlds – your base will be a naked shade while the tips will be filled with colors.
Cloud Nails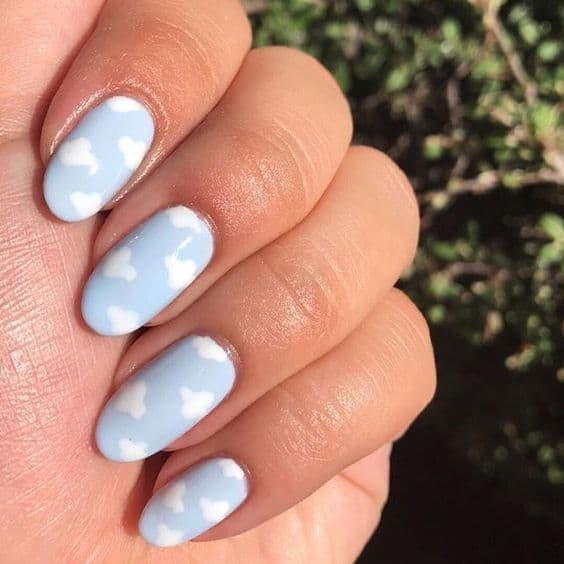 Are you searching for the perfect breezy look? Try these cloud nails which look stinking cute, to be honest. Don't you think these will just make you feel good and cute?
Pink Summer Pastel Nails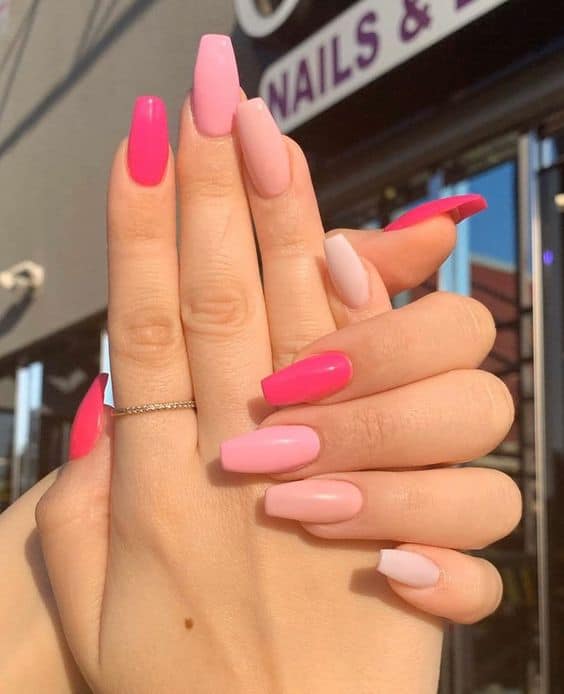 When I think of Pink Summer Nails, I automatically think of these. If you are searching for acrylic nail designs for summer, preferably pink, then try these! They just look so elegant yet so chic. Elle Woods would be Proud!
Watermelon Nails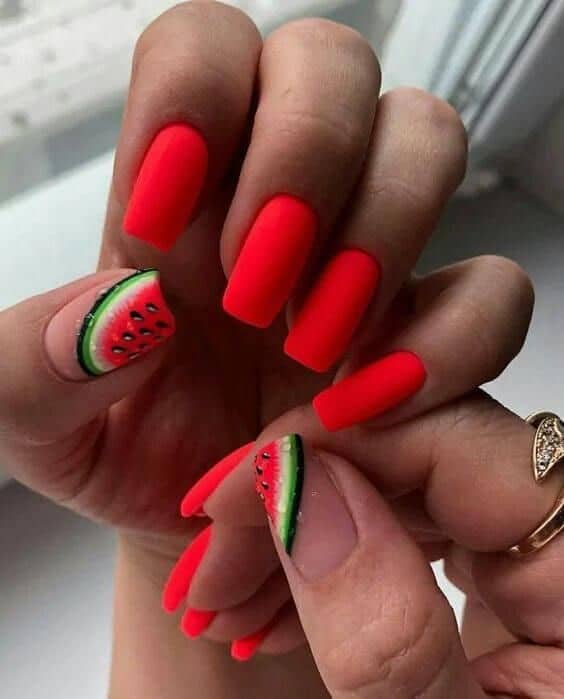 Watermelon is my favourite summer fruit besides mangoes. What about You? These watermelon nails are not your basic watermelon nails. They are fierce and matte!
Cute Tropical Palm Leaves Nails For Shorter nails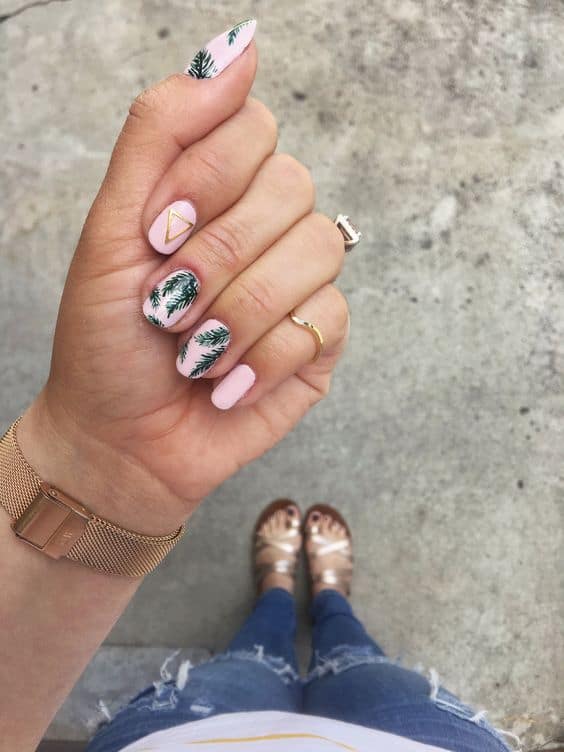 These tropical palm leaves are totally perfect for your 'cute summer nail ideas' list if you have shorter nails! It has a pastel pink base that totally pops up the palm leaves.
Cute Daisy Nails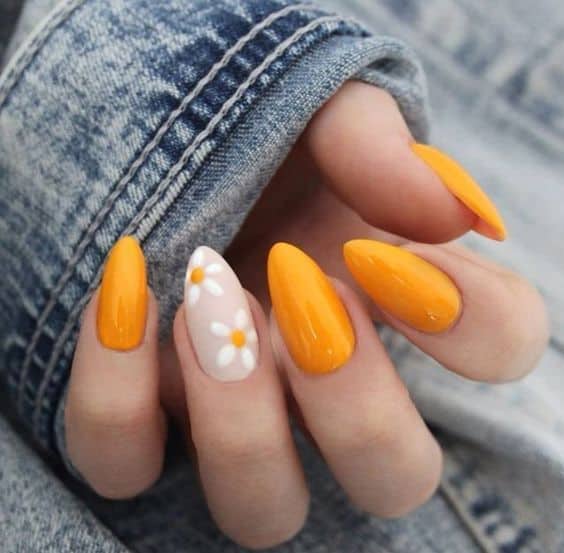 Have you heard Katy Perry's new song 'Daisy'? Well, these nails remind me of song. If you are searching for bright yellow daisy nails, then these are the ones you should go for. These cute summer nail designs will make you feel good and happy.
Cute Sunflower Nails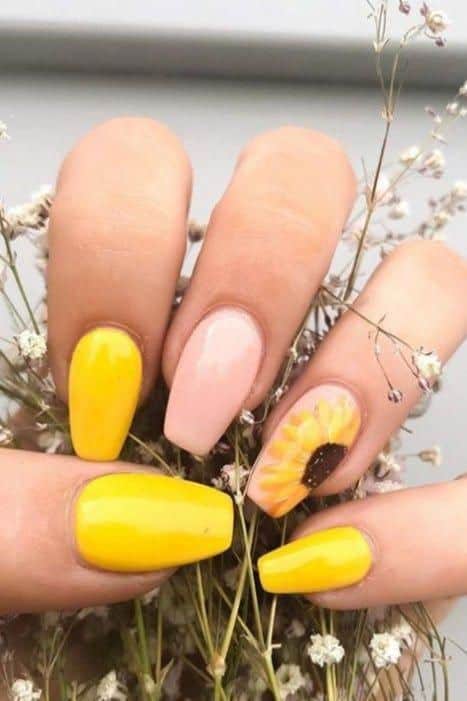 If you don't like daisies, here's another yellow nail option! Go for these sunflower nails instead. They remind me of the 'Vase with Five Sunflowers' Painting by Vincent van Gogh.
Cute Aesthetic Acrylic Nails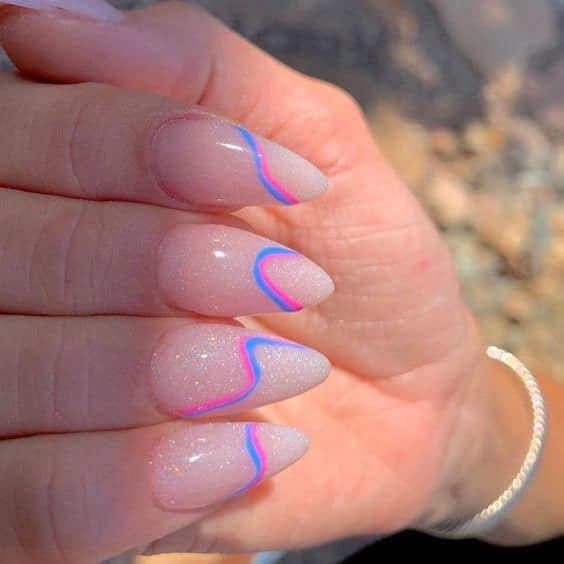 If you ask me about cute aesthetic acrylic nails, then I'll probably send you these!These almond shaped nails are the perfect mix of shimmer and swrils.
Purple Aesthetic Butterfly Nails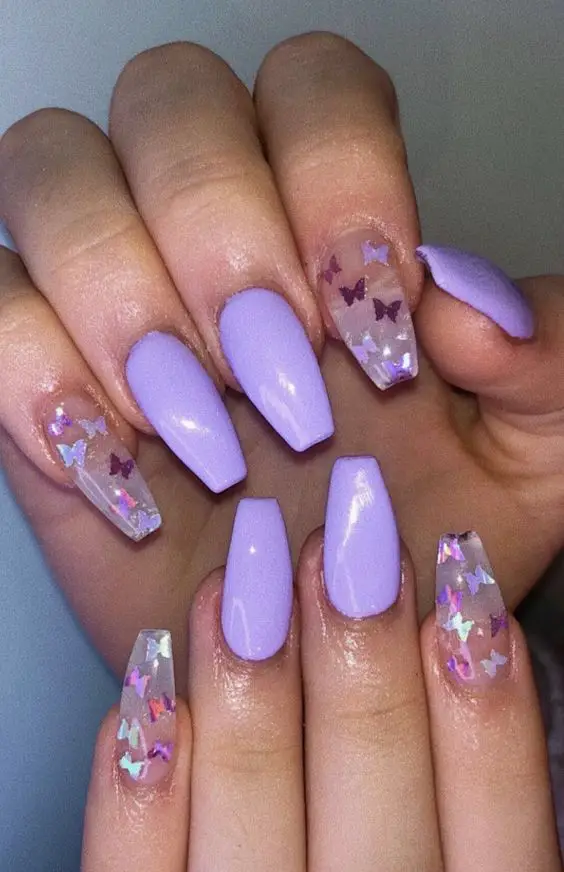 I don't know why but these purple cute aesthetic acrylic nails remind me of Kylie Jenner Stormy Collection. If I ever were to choose a purple nail art, I'd definitely choose these!
Not Your Basic Purple Ombre Nails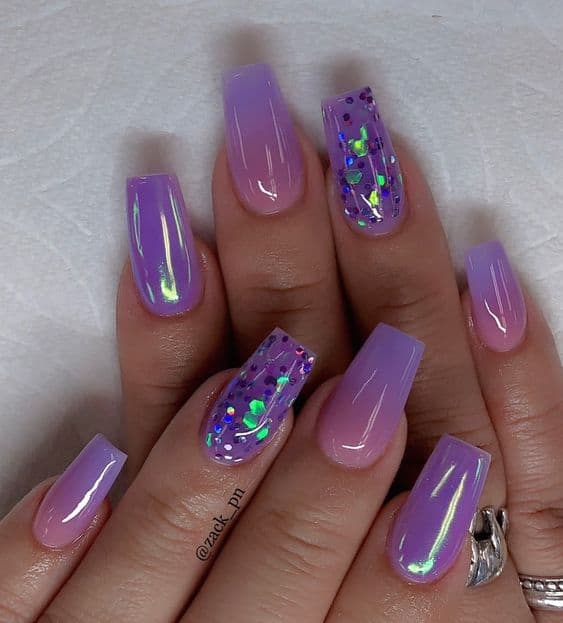 If you want purple ombre nails with hints of holographic accents, then this will be the best choice. It's one of those cute aesthetic acrylic nails that will never go out of style!
Not Your Basic Lemon Nails (For Short Nails)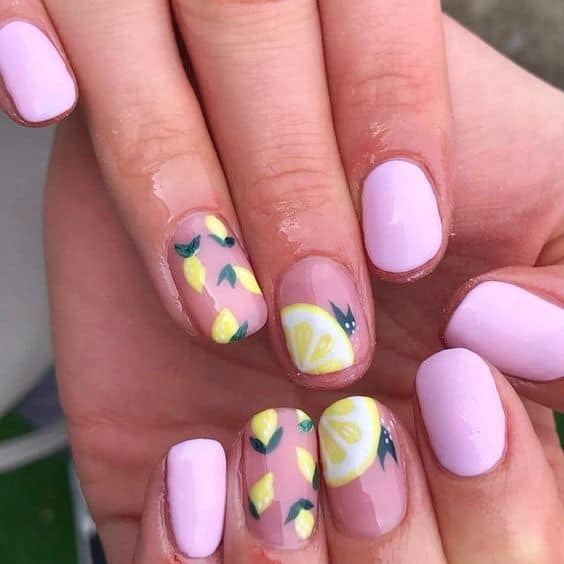 If you don't have long nails and would like to keep it short and simple but quirky, then opt for these cute pastel lemon nails. These cute summer nail designs make your hands look cute and quirky!
Cute Pastel Marble Nails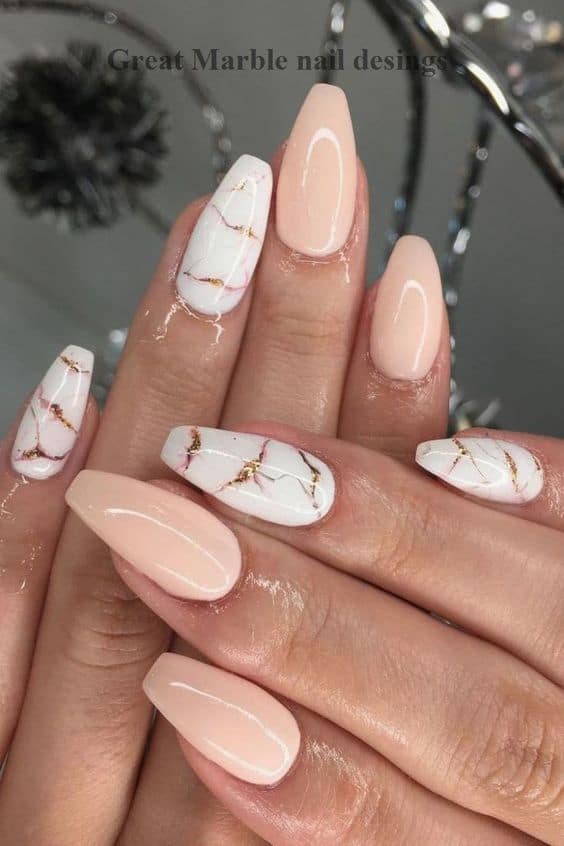 If you are looking for some classic marble Stiletto nails with hints of gold accents, go for this one. Its a cute summer nail that will make you look posh and perfect.
Two Toned Blue Almond Nails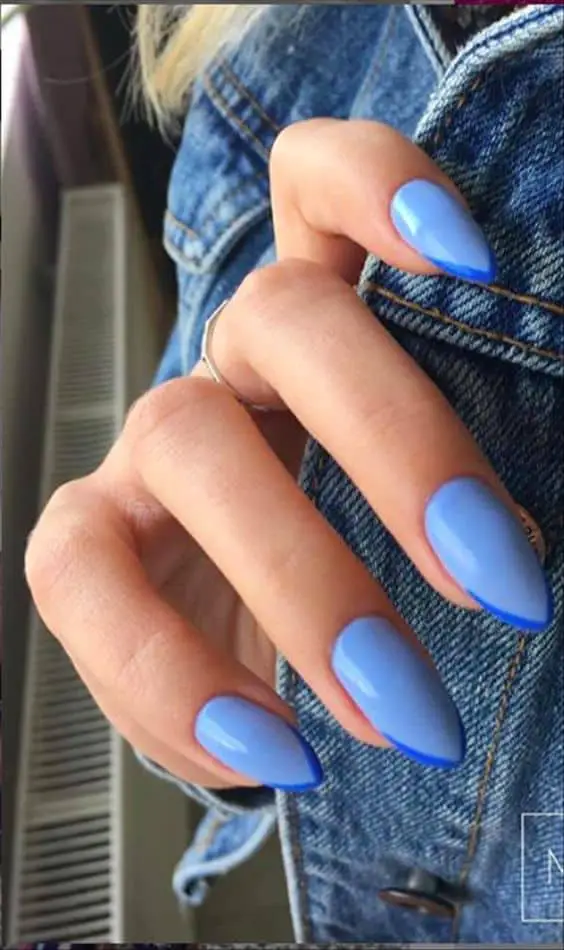 Are you in love with the color blue? If yes, you will love this two-toned blue almond nails with the perfect deeper blue french tip. These blue lagoon nails will make you feel cool and breezy!
Flamingo Nails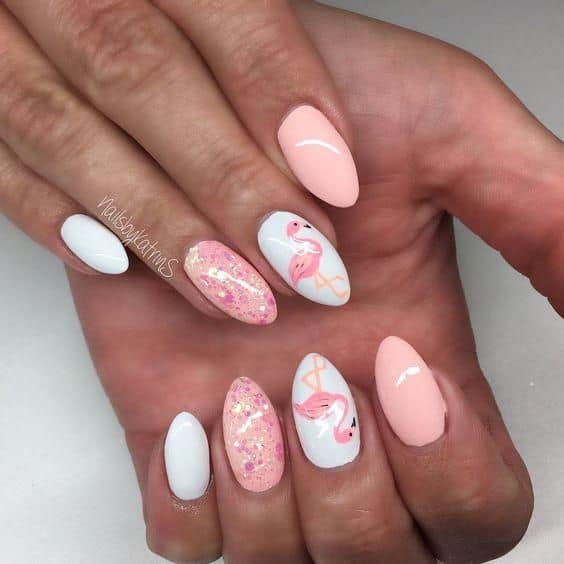 How can I not include Flamingo Nails in my 'cute nail designs for summer' list! If you like pink just like me and flamingoes, then these cute Flamingo Nails are the ones to go for!
Dalmation Dog Print French Tip Nails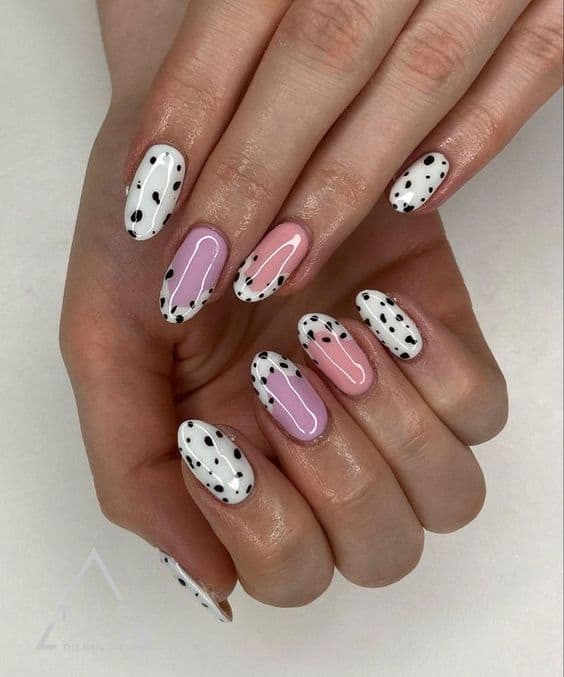 These Dog Print French Tip Nails are the newest trend in Summer 2020. These cute summer nail designs are the latest fresh manicure that I could come across in Pinterest. Aren't they cute? They remind me of the movie '101 dalmatians'
Pink Dripping Candy Nails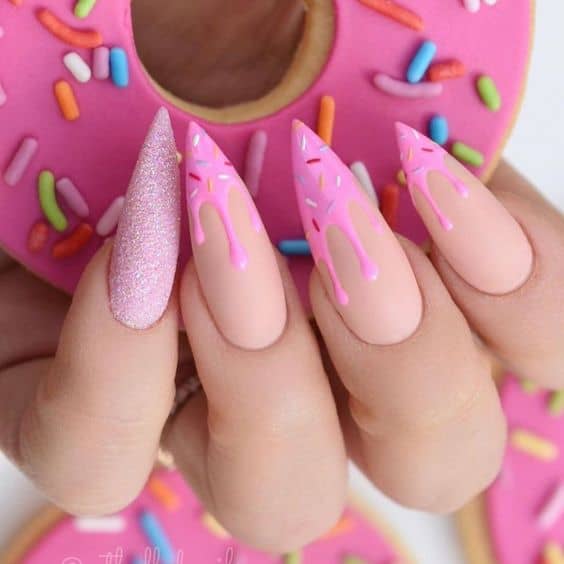 These Pink Dripping Candy Nails are the perfect summer nail option if you want something cute and fun. These pointy nails are edgy yet cute!
Pastel Rainbow Nails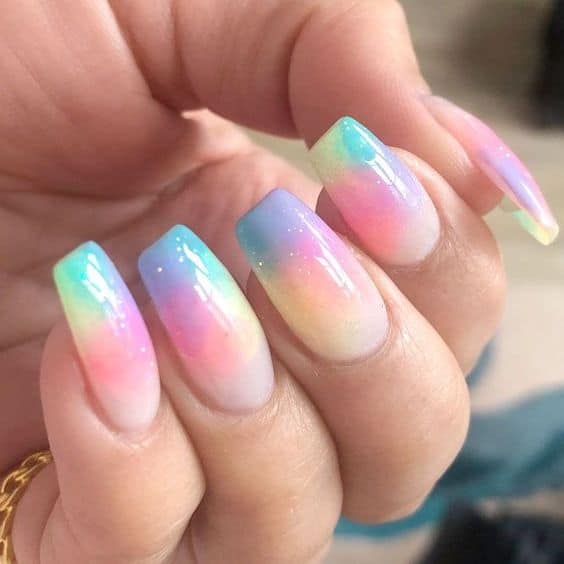 These Pastel Rainbow Nails are not your basic rainbow nails. These cute acrylic nails have the perfect mix of rainbow colors and a hint of shimmer dust!
Pink Fire Nails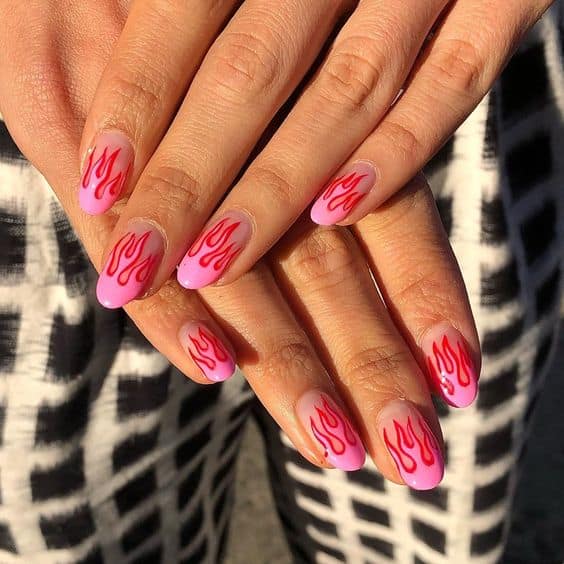 Would love to have pink fire nails? These remind of fiery hot cheetos. These badass nails will look great on all nail shapes and sizes.
Rose Quartz Nails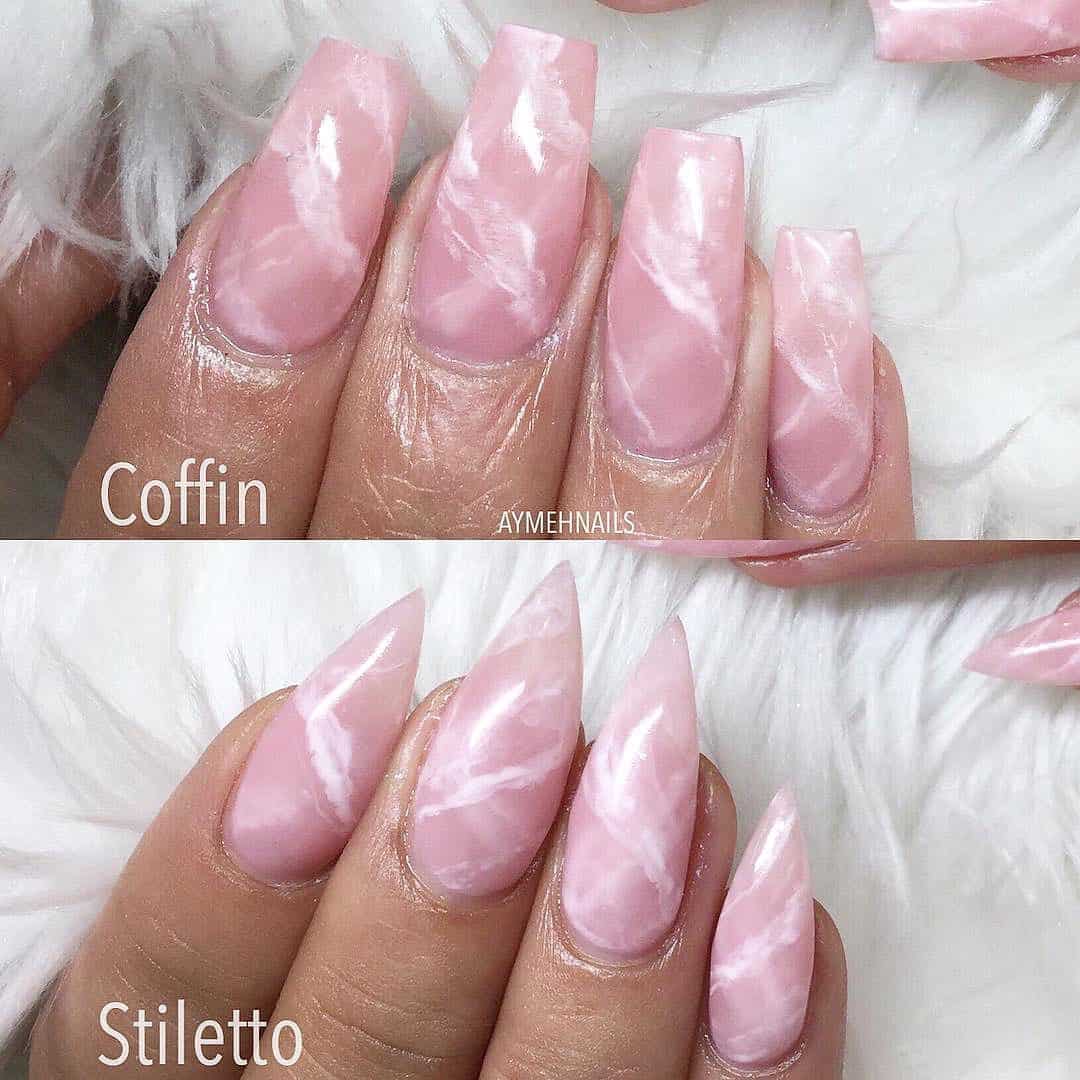 These rose quartz nails are so versatile. You can even do it for shorter nails. These acrylic nail ideas for summer will be your gem. They are minimal, simple yet very aesthetic nails!
Trendy Naked Nails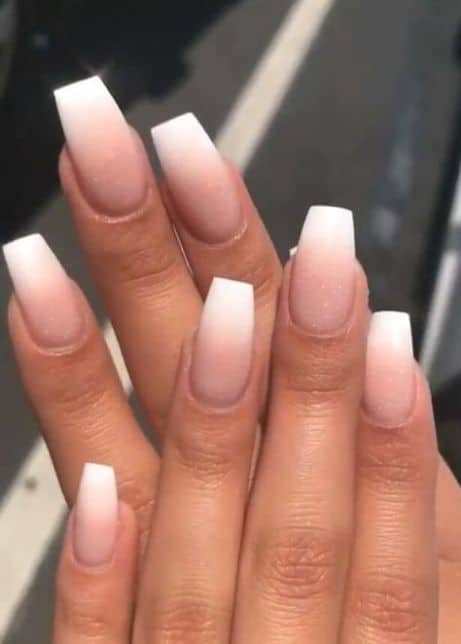 If you cannot makeup your mind on what cute summer nail designs to choose from, then this is the one to go for. You can see celebrities and YouTubers doting this look. Its very minimal yet chic!
Classic Matte Nails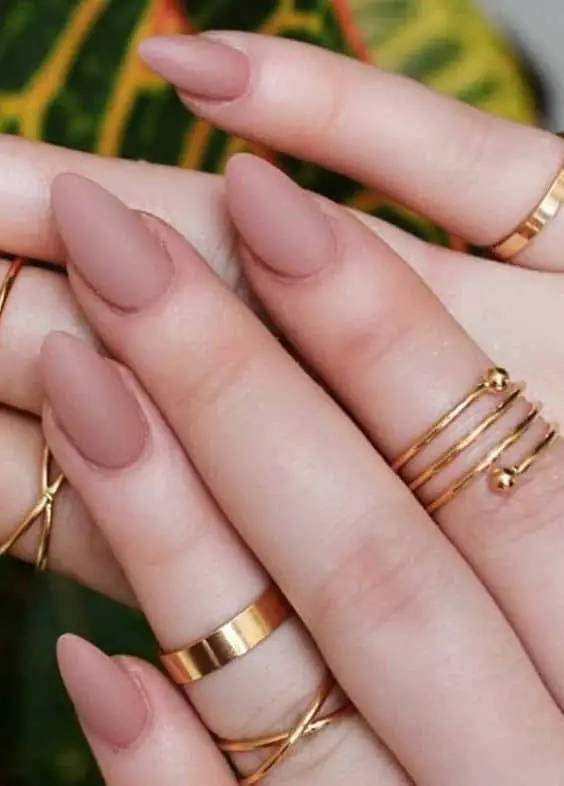 Lastly, these simple classic matte nails can look great and elegant for this summer. You can accessorize with gold accents and it will look like a million-dollar manicure.
That's it for today. Don't forget to Pin these to your Cute Summer Nail Designs board if you like these acrylic nail ideas for summer 2020!
Also Read:
---
DON'T FORGET TO PIN THESE
---