Nelf USA has sent me this loose powder along with their All Day Long lipsticks, Custom PRO Palette blush, nail lacquers, and eye shadow. Enjoy this NELF Loose Powder Peach Matte Review.
INGREDIENTS:

PRICE: Rs. 399 (Self Life – 3 years) | Contains 15 g 
PACKAGING: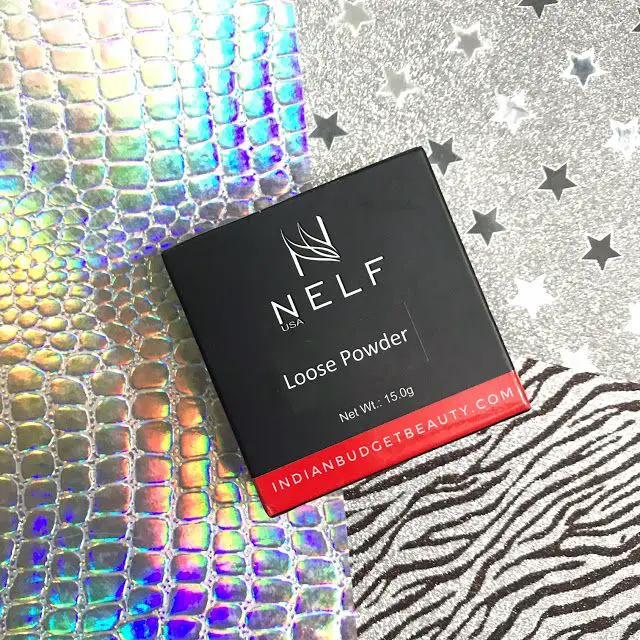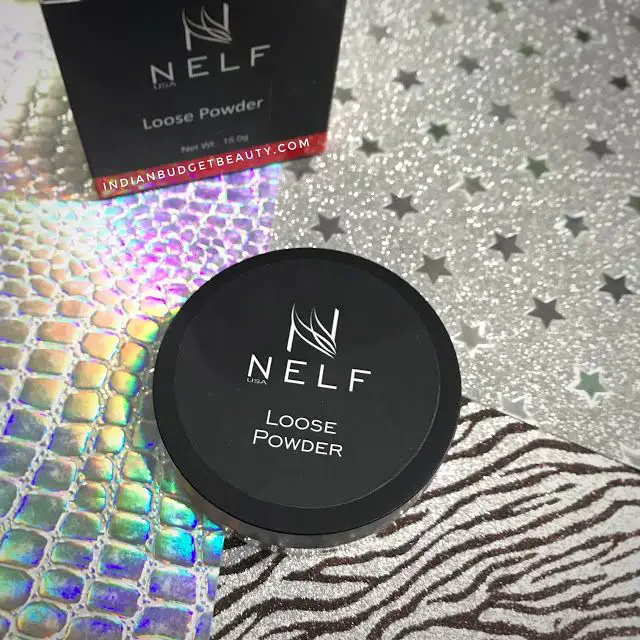 I find the packaging very sleek. Its not cheap looking at all. It comes in an acrylic container with a matte black lid. The container has holes in it so that the product comes out without being a mess.
This NELF loose powder also comes with its own puff. The quality of the puff is very good, but I prefer using this with a fluffy face brush.   It contains 15 g of product.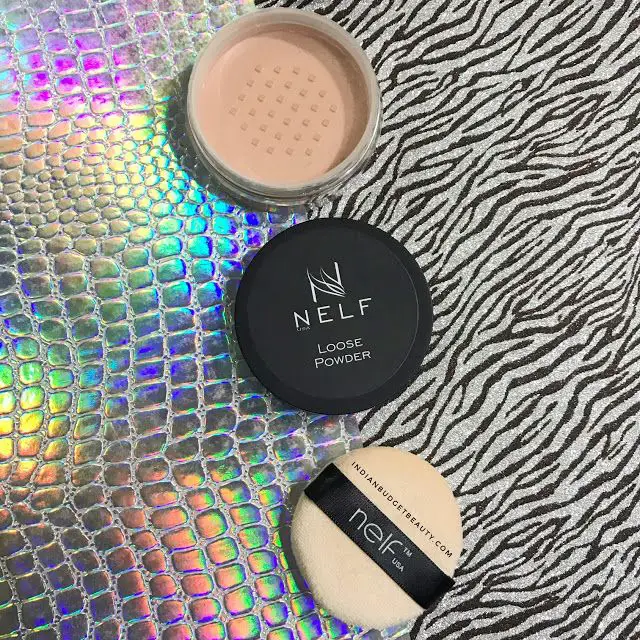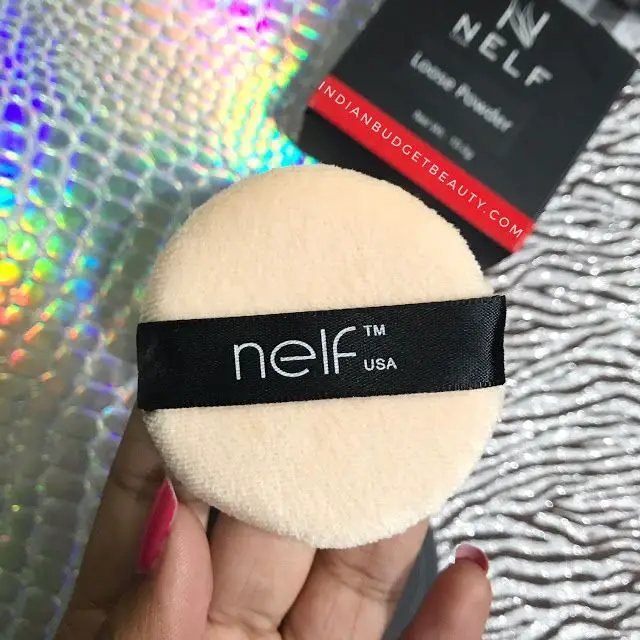 SHADE: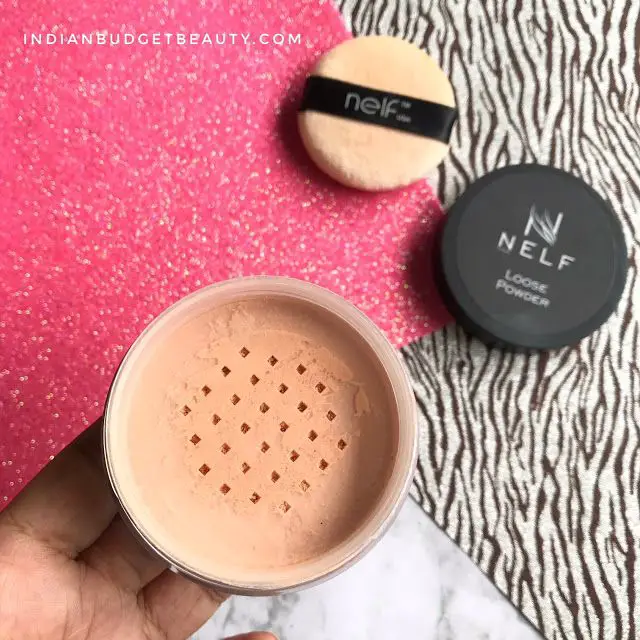 I recieved the shade 'Peach Matte' which has peach undertones. It is available in three shades:
Ivory Matte
Peach Matte
Honey Matte
CONSISTENCY:
It is very finely milt.
Does Nelf Loose Powder Give Flashback?
Yes it does. Since it contains Titanium dioxide, it gives a flashback. 
The main ingredient that cause flashback is not sunscreen, these are zinc oxide and titanium dioxide.
SWATCHES: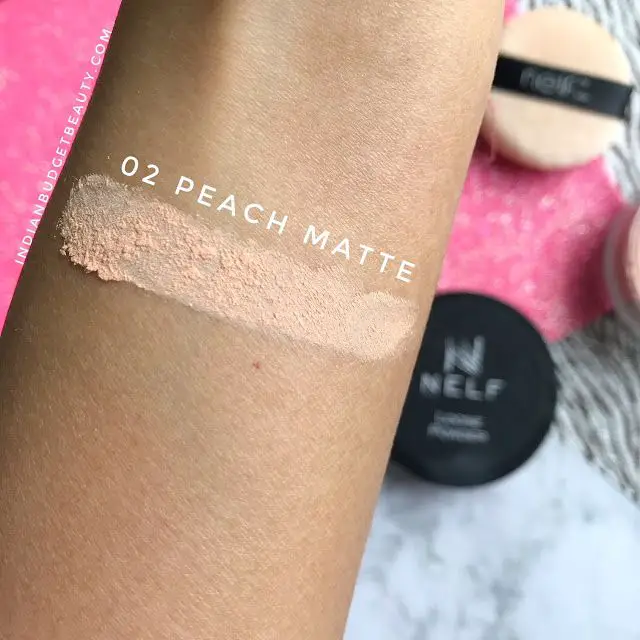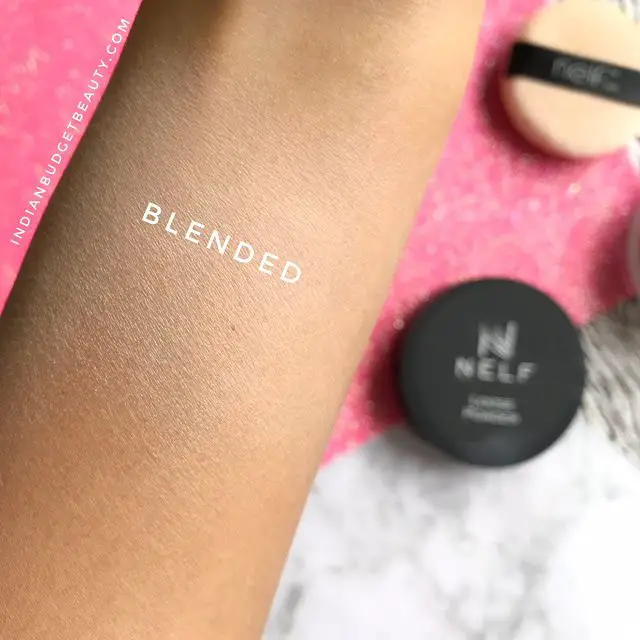 MY FINAL THOUGHTS OF THE PRODUCT:
This loose powder is very finely milted. It instantly mattifies my face and gives a bit of coverage. You only need a little bit of this product. I use it to bake my under-eyes and use a fluffy brush to set my face. If you have oily skin, then this is your savior.
I've used this to bake my under-eyes. Since my under eyes are sensitive, so I kept it for 2 minutes and then dusted off the excess. I'd not recommend it for baking as it creased badly.
But I'd recommend it as an overall powder because it did brighten it up. Since it has a peachy undertone, so it can easily be used under your eyes to cancel your dark circles.
Related Reads:
This product kept my oils at bay for about 6 hours.
Tip: After you set your under eyes and your face, do use a setting spray and then pat your face with a beauty sponge. You'll notice that all the excess powder is taken away. It gives a natural finish 
But one thing that I don't like about this product is that it gives flashback, so you have to be careful not to apply excess of it. Other than that, it is a good loose powder, you can definitely give it a try
PROS:
Instantly mattifies your face
Brightens up your undereyes
Can be used for baking and setting your face
Gives a little bit of coverage
Very Finely Milted
Affordable
Great Packaging
CONS:
Gives flashback 🙁
Creases your under eyes if used for baking
RATINGS: 3/5
(Part of PR Kit)