(Part of PR Kit)
Happy Valentine's Day ya'll. Today I'm up with a review of Nelf USA's HD Custom Pro Palette Blush, which you can mix and match according to your wish.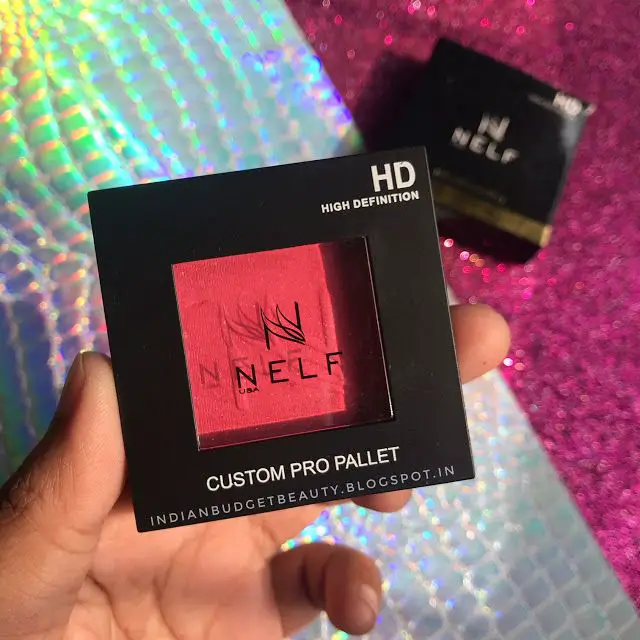 INGREDIENTS:
Not Mentioned.
PACKAGING:
The packging is very sleek and classic. It comes in a plain glossy black card box with gold detailing on it, which contains all the details about the brand.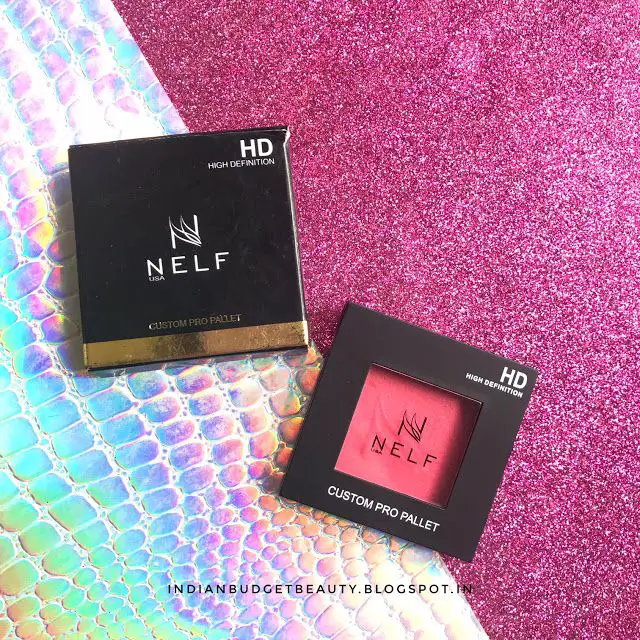 Front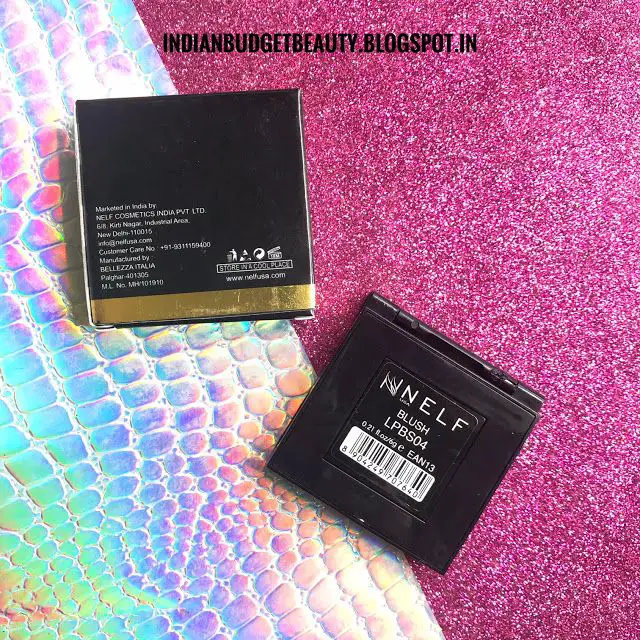 Back
 I've recieved the shade LPBS04 which is a very pretty pigmented blush with fine shimmers which are not at all harse on your skin.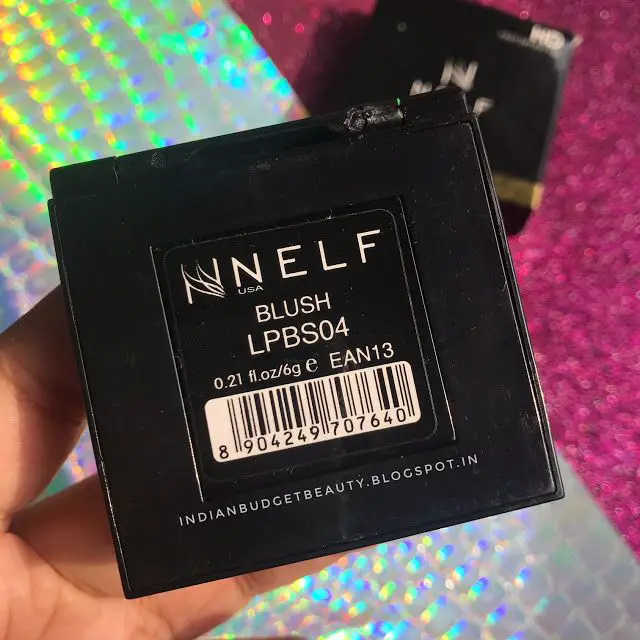 This black is embossed with Nelf's logo which makes it very unique. The best part is that these blushes can be popped onto palettes.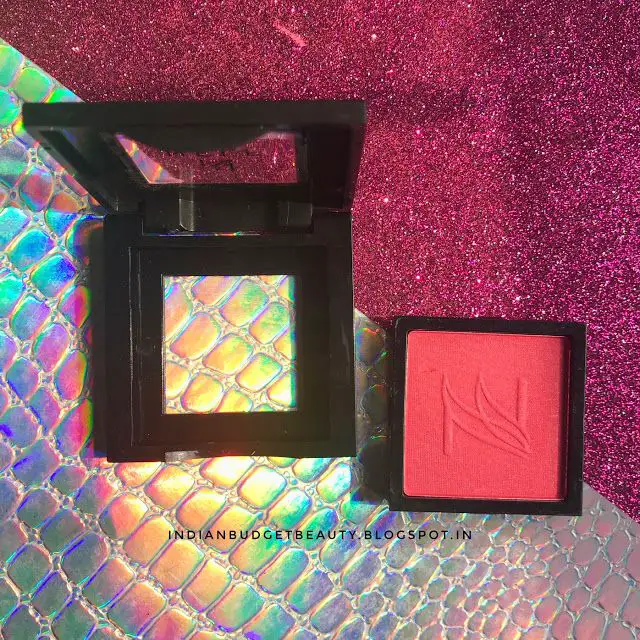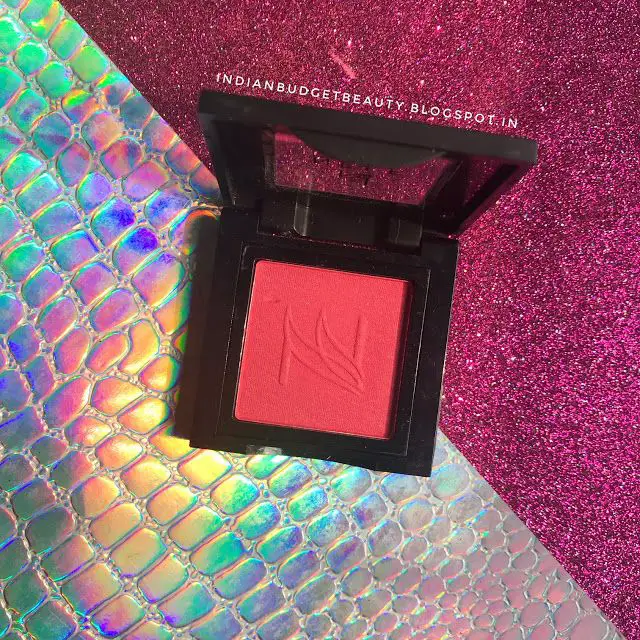 SHADE & PIGMENTATION: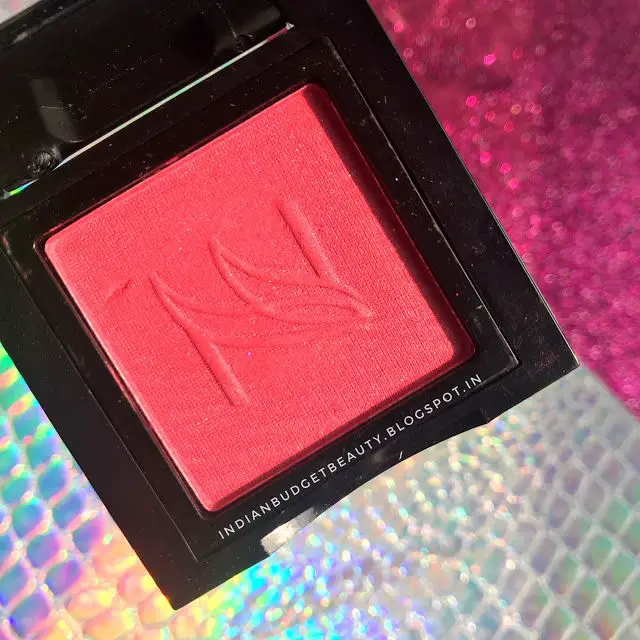 This shade is very pretty plumy-pink shade with a little bit of peach undertone to it. It has fine shimmer which is not glittery at all. When applied to your cheeks, the shimmer does not get noticed but it gives a satin finish which gives a flushed kind of look.
Now, coming to the pigmentation, this blush is super pigmented! You only need the tiniest bit of this blush for your cheeks, otherwise you might be quite overboard with this one.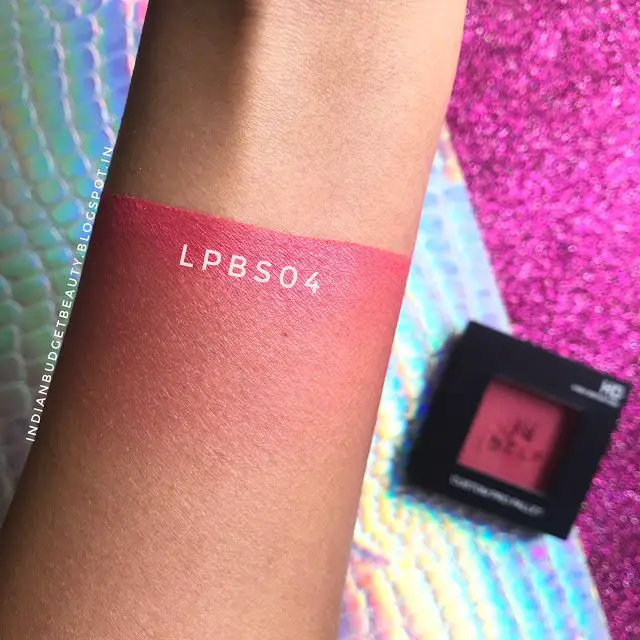 BLENDABLITY?
This blush is very soft to touch and is quite finely milt, which assures that it blends in couple of seconds. All you need to do is tap off the excess after dipping your blush onto this one, then you are good to go.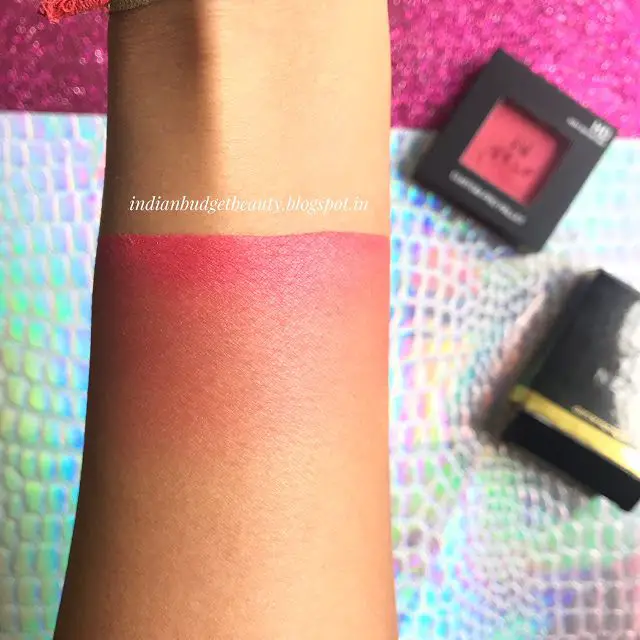 MY FINAL THOUGHTS ON THE PRODUCT:
First of all, I loved the fact that this range contains 12 different shades which you can definetly pop onto a palette from Nelf. They have a very versatile shade range. This range consists of pinks to purples to browns to peaches.
This blush is very blendable and gives a sheen to your face without emphasizing your pores. It stays on for about 5 hours or even more. The fact that this blush is very pigmented as well as blendable makes me happy. If you ever get overboard with this blush, you can definetly blend it easily to give a seamless finish.
The finish of this blush is in between satin and matte, but it gives a healthy glow. I know this makes it very confusing but this is the only way I could explain you.
I'd recommend that you tap off the excess and pat it once onto the back of your hands, then apply it onto your cheeks. This makes sure that you don't go heavy handed and achieve overboard blushy cheeks.
The only thing I don't like is that, this blush does not contain an ingredient list on its packaging. Otherwise, they are perfect.
PROS:
Can be customized onto a palette
Easily Blendable
Super Pigmented
Gives a healthy glow
Stays on for more than 5 hours
Sleek Packaging
CONS: 
Ingredients not mentioned
RATINGS: 4/5