PAC Cosmetics has recently launched the PAC Matte Mischief Lipsticks in 11 different shades. These are pure matte bullet lipsticks with a shade range ranging from pinks to nudes to purples to reds. They have sent these lipsticks for me to try and test them out.
About The Product:
Arouse mischief in full-on colour! Wear luxury on your lips with Matte Mischief Lipstick. Formulated in coveted colours, Matte Mischief glides on your lips so smooth giving an instant colour payoff and full coverage. The easy roll-me-out lipstick with a matte finish bottle makes it even more desirable. Specially curved tips to define lips with ultimate control, these vibrant moisture-rich lipstick hydrate and nourish the lips keeping them supple all day long. Colour-intense shades are formulated to feather all skin tones and for the lips to look fuller with each kiss of application. Activate all senses of mischief on the lips with Matte Mischief Lipstick! – Brand Website
Price: Rs.645
Packaging
The packaging of PAC Matte Mischief Lipsticks feels very luxe. It has a magnetic closure so you don't have to worry during travelling. It glides and closes on its own. You have the shade name mentioned on the bottom of the black packaging with a colour coded shade sticker.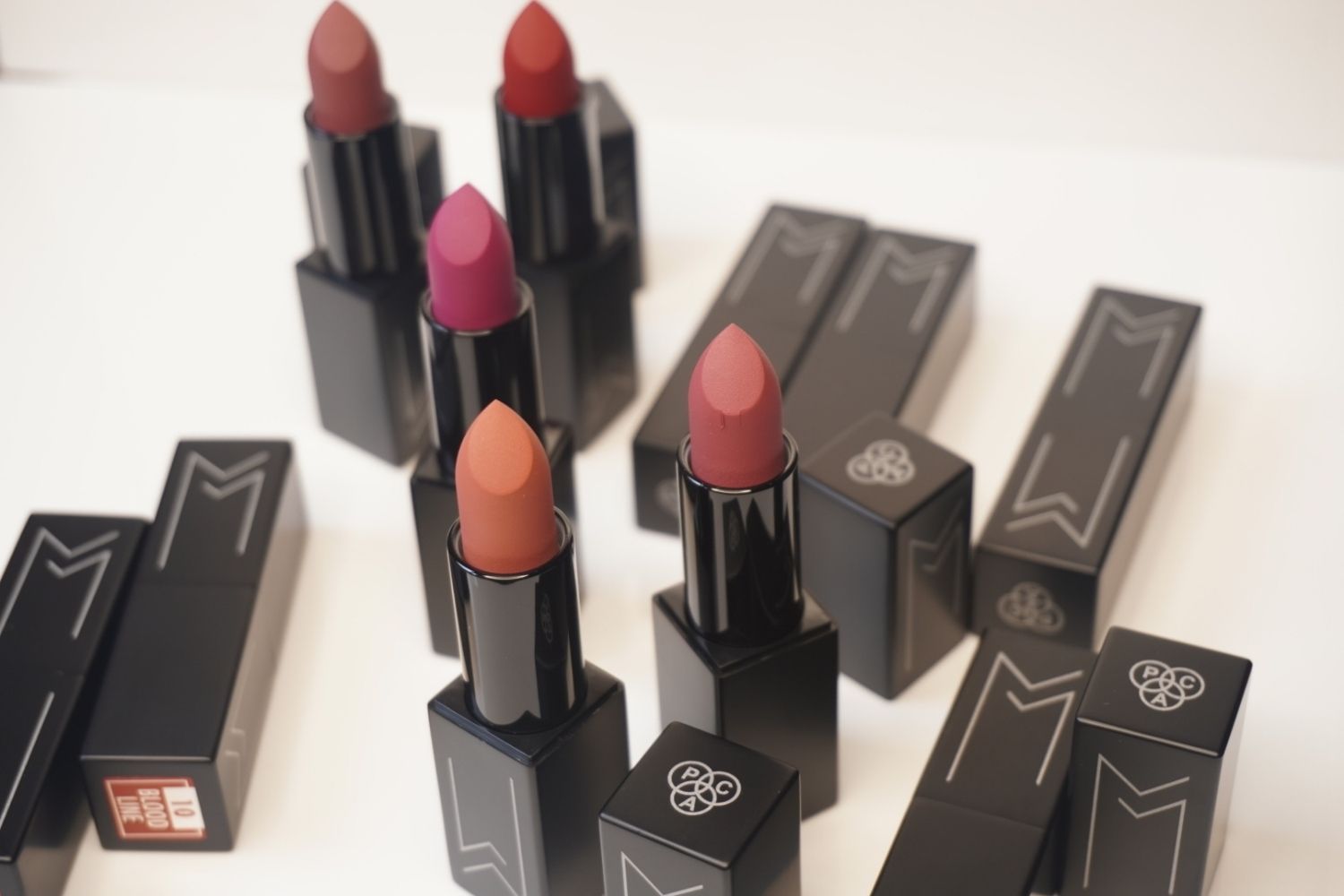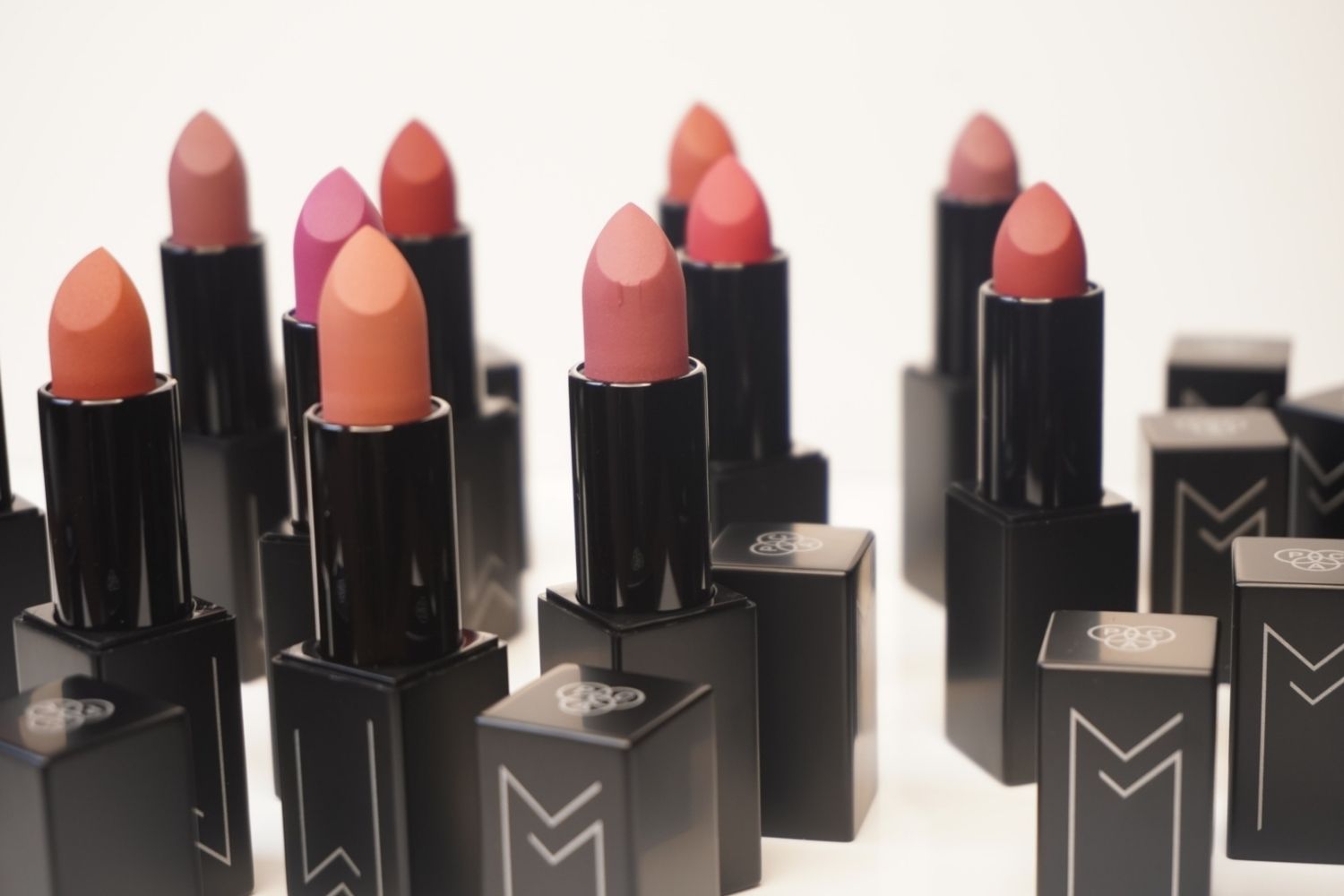 Pigmentation & Formula
These bullet lipsticks are highly pigmented. You just need 1 swipe for an opaque finish. These are mostly powder matte lipsticks which are very lightweight on the lips. But as with all matte lipsticks, I'd recommend that you scrub and use a lip balm before applying.
Shades & Swatches
These Pac Cosmetic lipsticks are available in 11 shades. You can check my reels to get a better picture.
01 Peach Fuzz: A Peachy Nude Shade
02 Spiced Berry: A bright reddish-pink shade
03 Ballerina Pink: Terracota Orange with hints of peach
04 Play Date: Red with blue undertones
05 Hazy Lavender: Lavender shade
06 Pinky Kinky: Fuschia bubblegum pink
07 Tinted Love: Red with orange undertones
08 Wineberry: Mauve with hints of wine
09 Rock n Rose: A warm Rosey Pink
10 Blood Rose: Red with warm undertones
11 Wild Grape: Warm mauve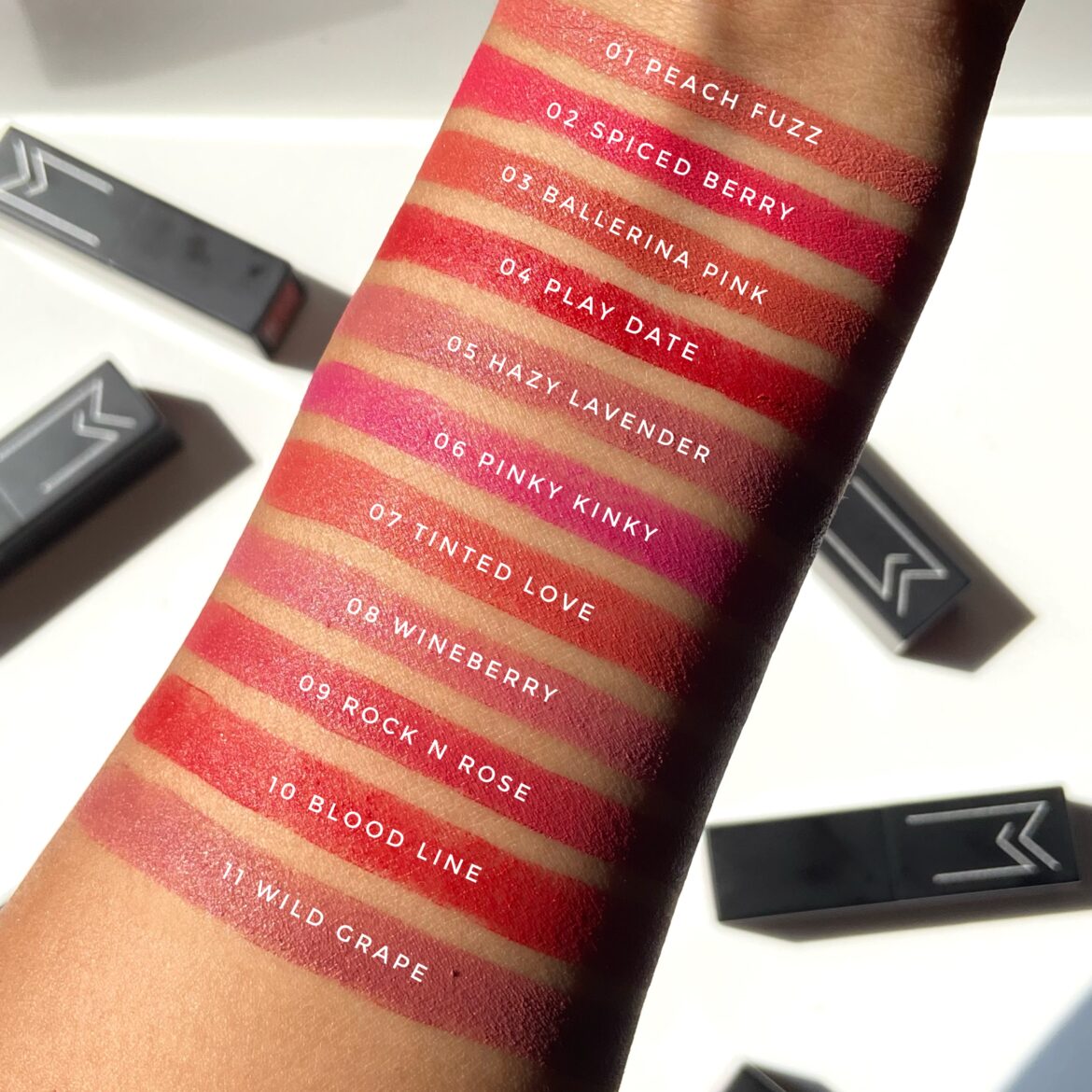 Are They Transfer-Proof?
It's not transfer-proof, it will transfer a bit on your mask. So with all bullet matte lipsticks, I blot my lips using tissue and apply a bit of loose powder to make it transfer-proof.
Are They Long Lasting?
It would last you for a good 5-6 hours.
My Final Thoughts on the PAC Matte Mischief Lipsticks
I'd say the quality is at par with Kay Beauty Matte Drama Lipsticks but these PAC Matte Mischief lipsticks are more on the powder-matte side. All the shades are wearable and this range does contain more everyday shades with hints of unique shades like Ballerina Pink, Hazy Lavender, Tinted Love, Rock n Rose and Wild Grape.
I'm a fan of the packaging, they are luxe and travel-friendly. The formula is one of the best that I've tried so far. I'd say it's somewhat similar to Lakme Absolute Matte Revolution Lipsticks. The 1 swipe pigmentation gives it an edge over other bullet lipsticks that are found in a similar price range.
Though I prefer liquid matte lipsticks for their lasting power, I do like the comfort of bullet lipsticks. These PAC Cosmetics Matte Mischief Lipsticks has to be one of the most comfortable lipsticks that I own. It's super lightweight and does not feel like you have applied anything to your lips.
Will I Recommend Them?
Absolutely! I highly recommend them.
The Review
PAC Matte Mischief Lipstick
PROS
One swipe pigmentation
Very lightweight
Powder matte comfortable finish
Luxurious and functional packaging
Lasts for about 5-6 hours
Sulphate free, fragrance free, Mineral oil, free, Paraben free, Vegan, Vegeterian,
Review Breakdown
Packaging

Pigmentation

Wearbility