Sandals are the most comfortable footwear one can own. I really mean that! When I was a kid, I remember that I owned a pair of metallic chunky sandals (90's trend alert!) that was my go-to for every occasion. With the growing fashion age, sandals for girls did regain its spotlight back. I preferred that over my ballerinas because it was comfortable and would go with any outfit. Girl's sandals have more variety to it, more jazz and colour. Here are 8 trendy sandals for girls that you can choose to gift your darling daughter. These girls sandals designs are quite trendy and will make an impact in 2021.
Croslite Sandals for a Sporty Chic Look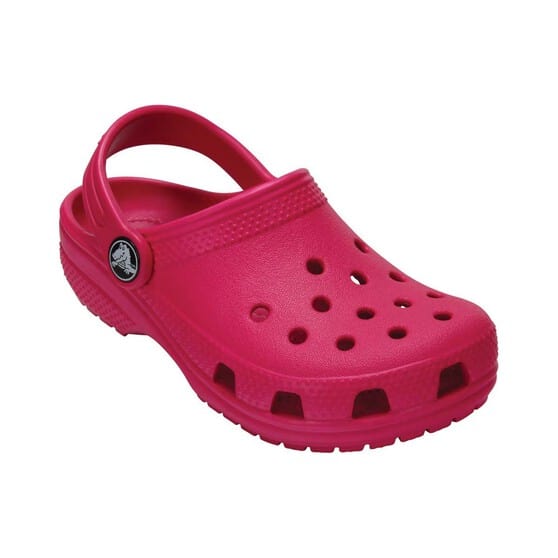 Croslite sandals are very famous for their comfort, durability and fun aspect. These sandals for girls are perfect for every season, be it summers, monsoon or winters. Being made of water-proof material kids can take it to the pool or wear it at home. With its wide selection of colours and shapes and also the ability to customize it with Jibbitz™ charms, it's the perfect choice for everyone. It's even famous among celebrities! Mini Croslite sandals for girls can definitely be styled with colourful socks for the winters or wear it with denim skirts, cute dresses for the summers.
Embellished & Metallic Sandals For Special Occasions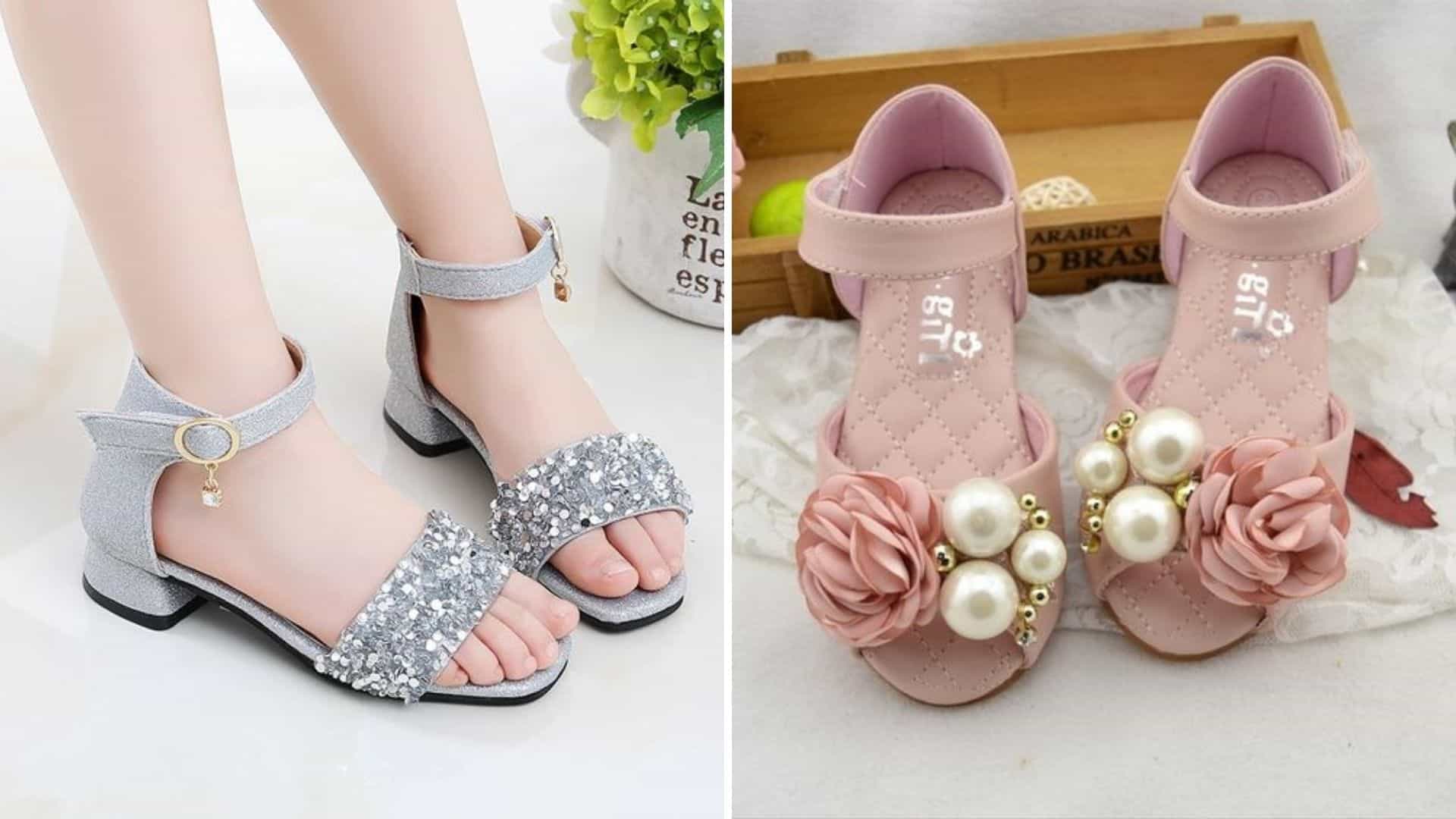 Metallic, Sparkly and embellished sandals are apt for birthday parties or family functions as they can complement well with those beautiful dresses. Flats are always comfortable, but a little wedge will not hurt those pretty little feet for an extraordinary occasion.
For a dressier event, go for glittery or metallic sandals, for a more dressed-down event, go for flower embellished sandals or beaded T Strap Sandals.
Gladiators & Flatbed Sandals for a brunch Look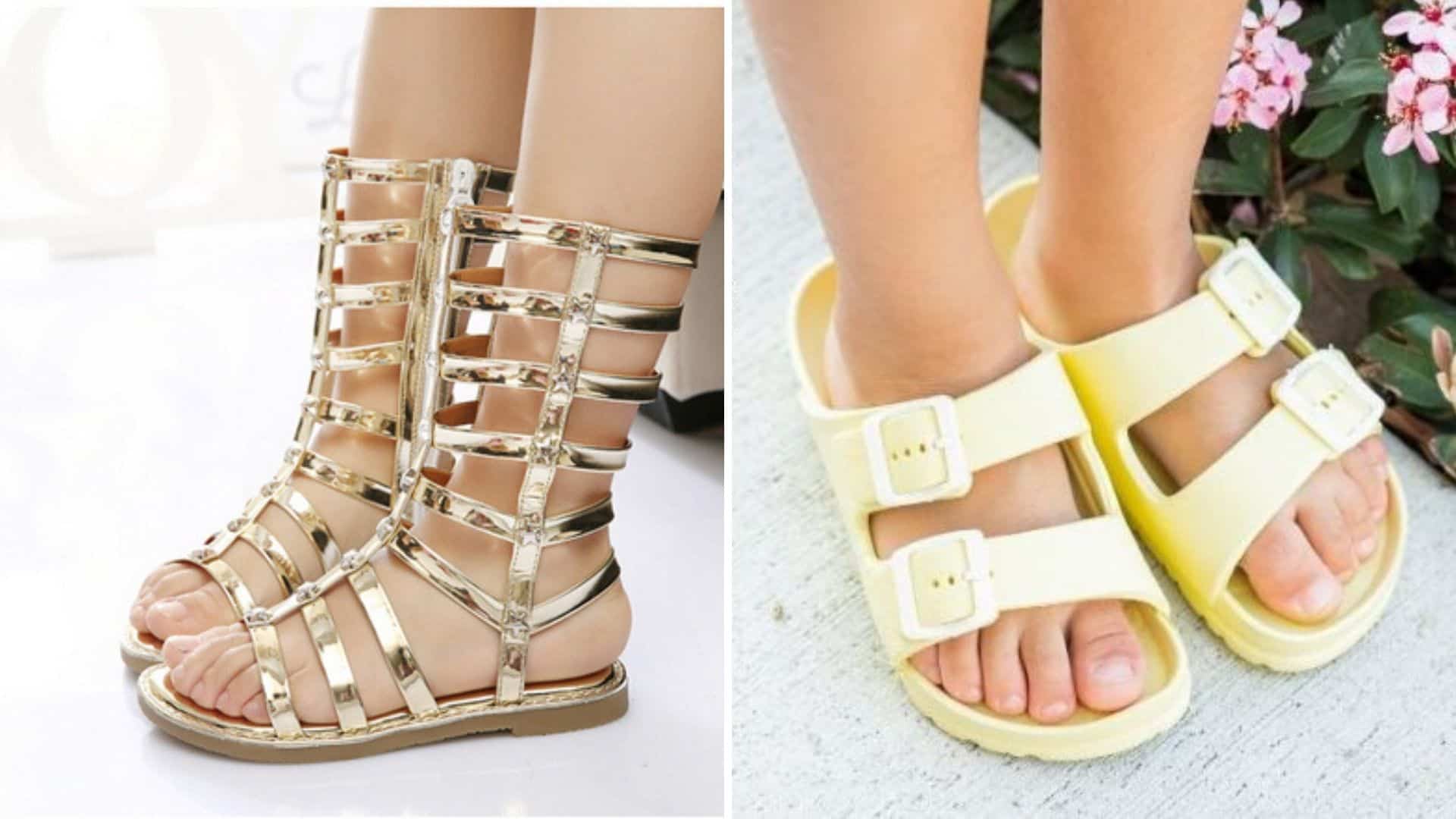 Gladiators are long sandals with intrigue rope designs. I remember I used to wear my own brown gladiators with my dresses and shorts after watching Miley Cyrus and Ashley Tisdale flaunting them (FACT: I'm a huge Hannah Montana & High School Musical fan). It was an early 2008 trend, but it came back again. These sandals can be styled in different ways and are great to pair with one-piece or with denim-on-denim look for the edgy cow-girl look. Flatbed sandals is a 90's trend that's making its comeback soon. These 2 stylish sandals for girls are apt for a brunch or day look.
Closed Toe & Pom Pom Sandals for Ethnic Wear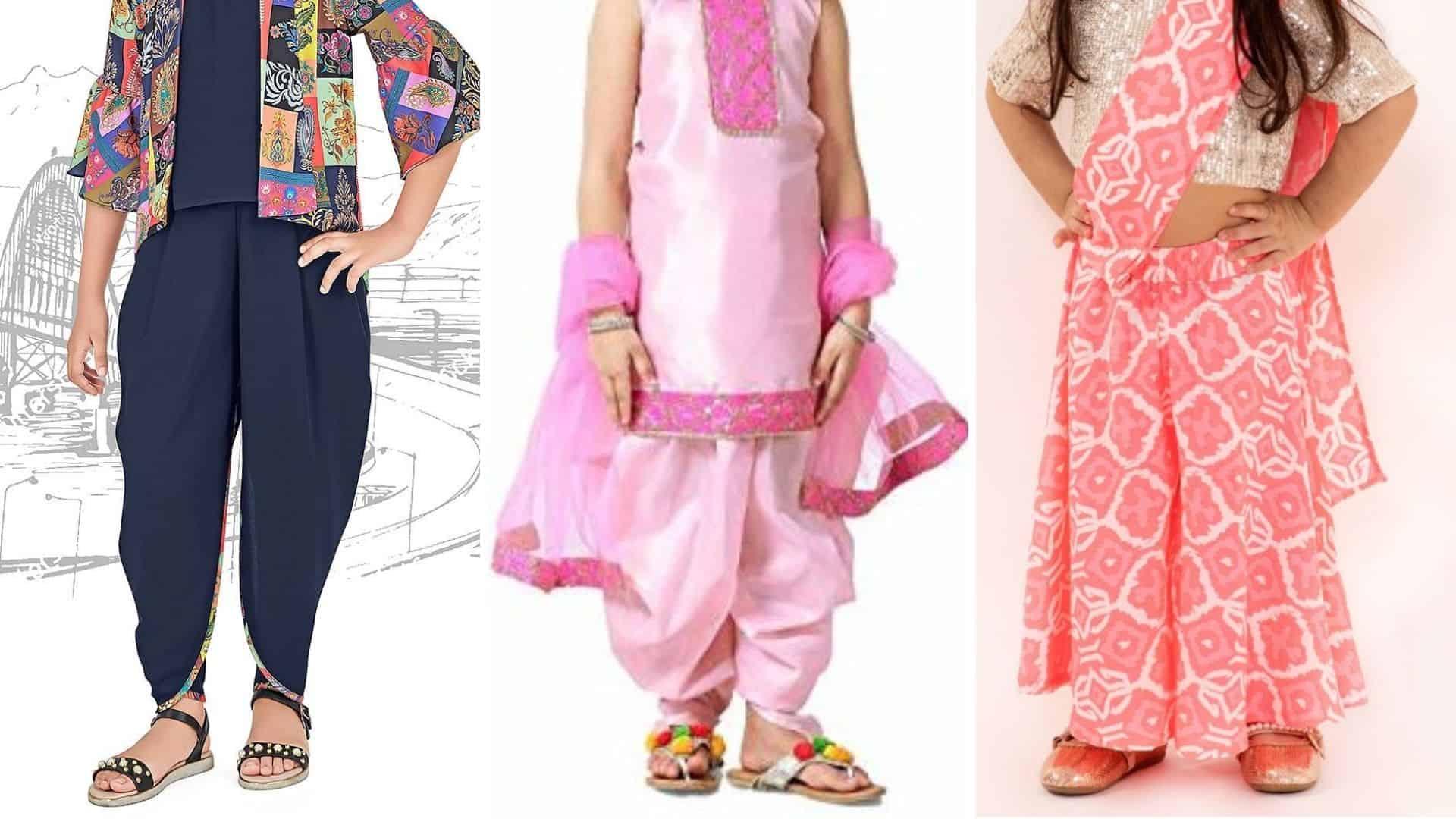 Closed-toe sandals look great with salwar suits or lehengas. Now, imagine a little girl in a mini salwar suit with closed-toe sandals, ain't she gonna look like a princess?
Yes! Pom Pom Sandals, on the other hand, adds a unique touch to the whole look. It's a great addition for a festive look.
Neutral Tones & Flipflops Sandals For An Everyday-Natural Look!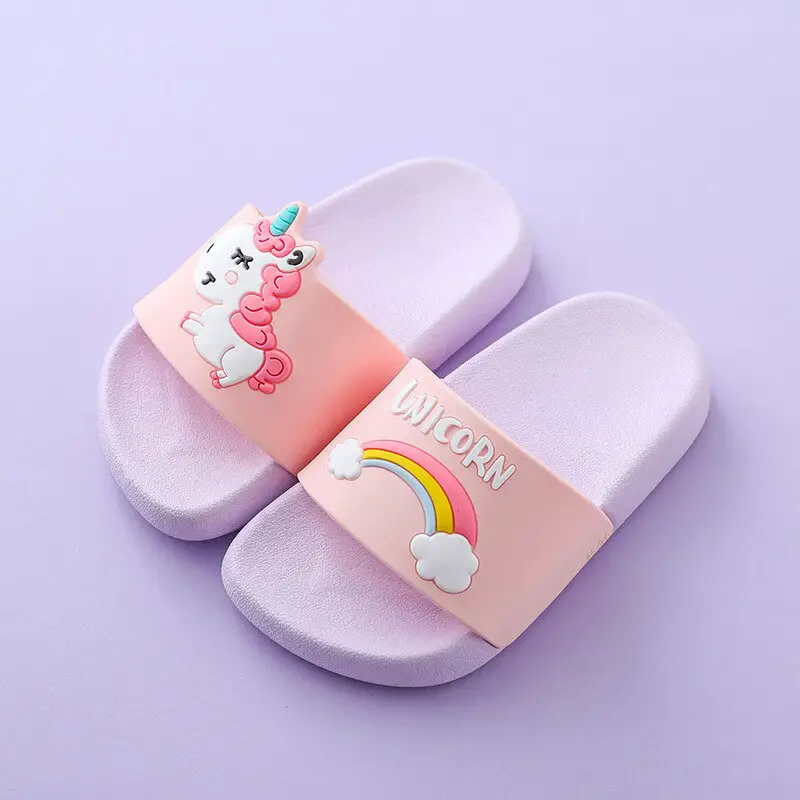 An everyday neutral pair and a flip flop are a must-have for any young girl. It's great to wear on a trip to the supermarket with the parents or to visit a friend's house. Your daughter can wear them with jeans and t-shirts, or with skirts. These 2 pairs are the essential sandals for any young girl as they will be using them quite frequently.
Also Read: