High Heel Shoes! No matter how much we love our flats, high heels can take our fashion game from 0 to 100 in seconds. Stilettos have been a mix of pleasure and pain! It makes you look confident, fashionable, and yet very classy. Heels can totally dress up any look and can transform you into a confident person. Every woman must own at least one of the following high heels. So, let's just dig into FSJshoes's latest collection and find out the best high heel shoes that every woman should own. I've incorporated some of the most popular heels trending now.
5 High Heel Shoes Every Woman Should Have in Her Closet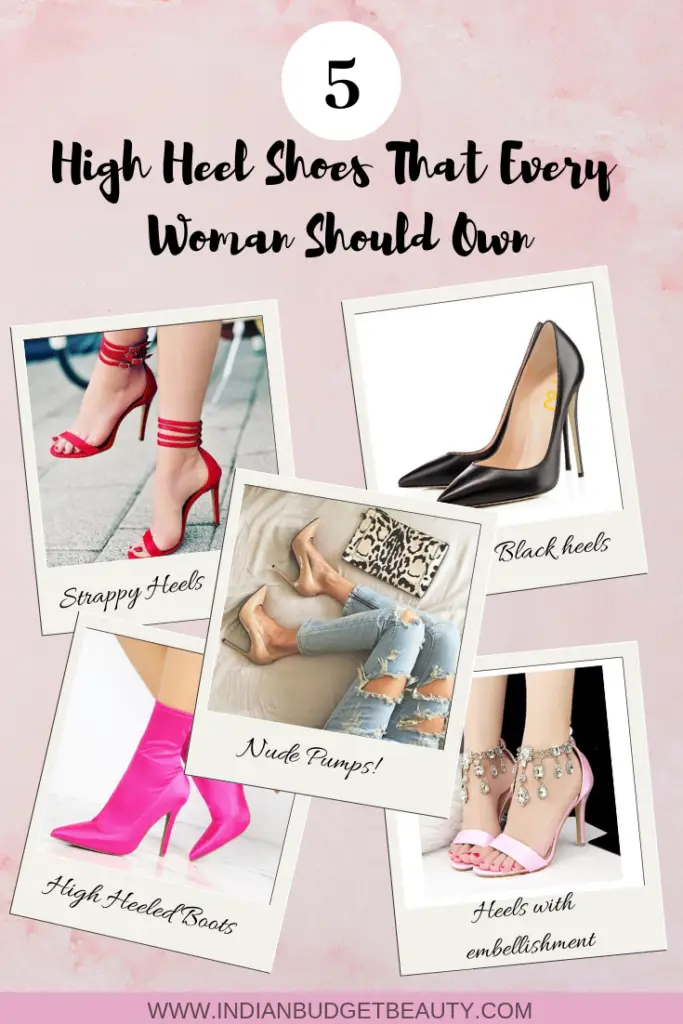 The Classic Black Heels: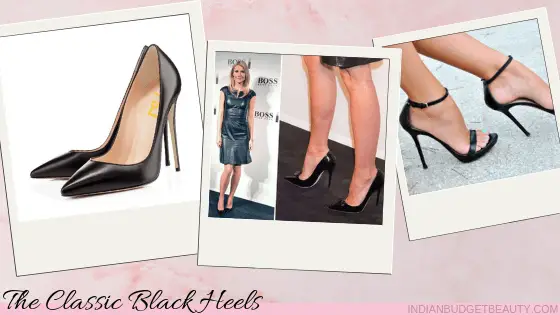 Blacks go well with anything! Classic black heels are the utmost essential shoes that any woman should own. You can wear black heels with your office wear, to a party or even whenever you feel like it (Fashion has no rules!)
These are the first type of staples that anyone should invest in. They go handy with any dress and you can literally use them with any outfit that you prefer. 
Strappy Sandles: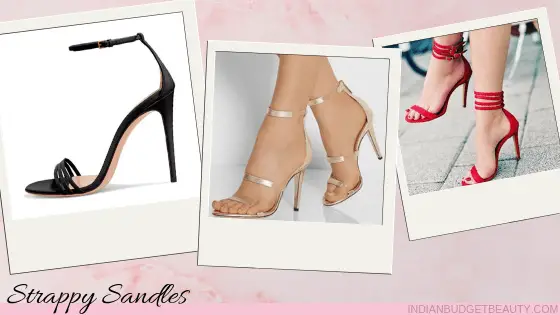 Strappy Sandles are back in style! Nowadays everyone wears strappy heels which gives them support and looks fashionable as well. You can wear them with your office wear or can pair them with any outfit, or give your outfit a pop of color with your heels. You can see many fashion bloggers as well as celebs dotting their ootds with some pop of strappy heels.

Tip: But, I'd suggest short ladies stay away from strappy heels as they can make them look shorter.
Nude Pumps!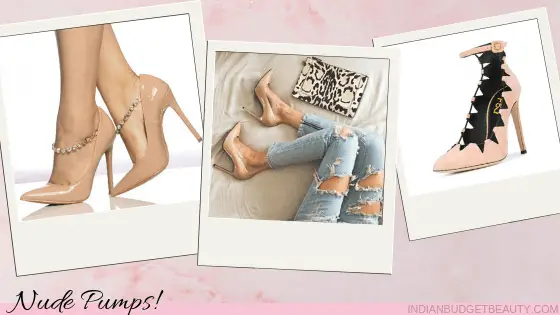 Nude pumps go with everything! It is another one of the staples a woman should own. You can either dress it up or dress it down! Wear them with ripped jeans, and you'll look effortlessly stylish. Nude pumps create an illusion of slimmer legs. There are different shades of nudes for different skin tones, I'm sure you can find a perfect fit for yourself 🙂  
High heeled Boots: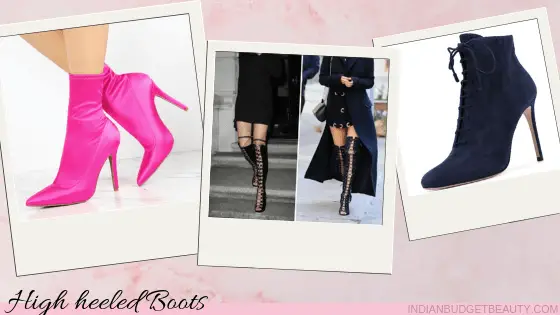 Boots can make you feel like a bada**! Well, that's a fact that no one can deny. All you need is a pair of 'perfect boots' and you can totally rule the world. There are many different types of boots that you can pair your perfect #ootd outfits with, whether it is the knee-high boots or the ankle sock boots, just choose the perfect one for your body type.
Heels with embellishment: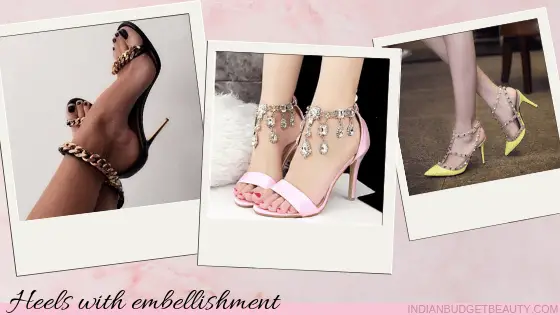 Personally, I love my heels with some embellishment. They are totally essential for the festive season or weddings. There are many different kinds of embellishments, be it rhinestones, studs or rivets, chains, etc. I do feel like the studded pair of heels looks amazing and can totally transform your look.    I hope you loved this article. You can find more such stilettos shoes here. They can instantly change your appearance and make your legs look slimmer and longer. 

Follow Me On: Instagram | Twitter | Facebook | Roposo | Youtube| Pinterest
(sponsored post)