Sustainable Fashion, as they call it has been incorporated in most of the lifestyle.
When buying on a budget, fast fashion is tempting. But more and more of us are looking to be better at making environmentally friendly choices, and this includes our wardrobe.
Luckily, the high street fashion scene is changing, making it easier to shop sustainably while staying on a budget, and without compromising your fashion sense.
Here are our three best tips to treat the planet well, without sacrificing style.
Sustainable Fashion Tip 1|

Shop Smart 

One of the easiest steps in the move towards an ethical wardrobe is to choose shops and brands that have already committed themselves to improve sustainability and environmental practices. ASOS, for example, now has a sustainable fashion collection and source
34% of their clothing fibers
 from sustainable sources.
You can support brands that look after both the environment and people (fair trade all the way!), and look great while you do it. You can feel good about what you buy without any difficulty – it couldn't be easier to be ethical.
Sustainable Fashion Tip 2|
Shop Light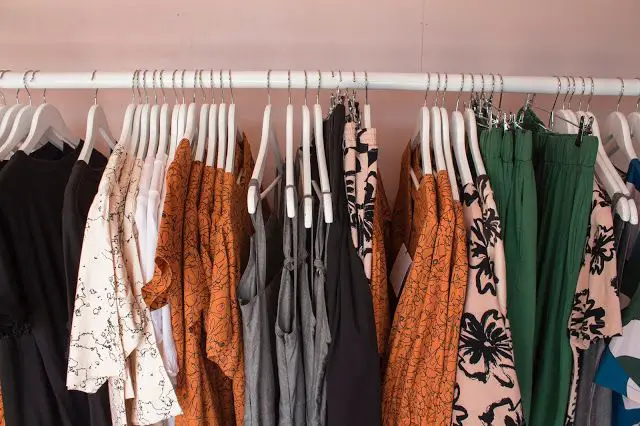 A lot of the problem with fast fashion is the amount we end up buying, which ends up producing a huge amount of waste. We've all done it – bought something not because we love it, but because it's cheap, then thrown it away a year later.
In addition, the industry uses trillions of tonnes of water every year to make all these clothes.
Celebrities like Emma Watson are changing the fashion for this; she even wore a dress made entirely of recycled plastic bottles.
Most of us are not shopping on her budget, but there are easier ways to make a change to the industry. One easy way to start is with a capsule wardrobe. You invest in key pieces that can be styled differently.
Every wardrobe needs basic building blocks – a few good quality shirts, skirts, trousers and dresses that you can wear with sandals or flats for day, and heels for night. This kind of versatility is ideal for a capsule wardrobe –
invest in pieces that can be accessorized for any mood,

and let styling change your look.
Restraint when shopping can be difficult, but a capsule wardrobe allows you to love everything you wear.
Sustainable Fashion Tip 3|
Shop Trans-seasonal 
Livia Firth is the founder of Eco Age and got the #30wears hashtag trending. Basically, when you shop, you should look at a piece and ask yourself, "Will I wear this thirty times?" – a lot of the time, your answer will be no.
Nomatter how tempted you are by that statement piece unless you'll wear it to thirty events, resist. The 30 wears test also means that, where you can, it's great to buy clothes wearable across different seasons – think dresses that can do summer and autumn depending on whether you wear tights.
Making your wardrobe sustainable can seem difficult, but it's getting easier – and it's now more urgent that we try to sustainable than ever before. An environmentally friendly wardrobe doesn't mean compromising your style, just changing how you shop. Look amazing with a clear conscience!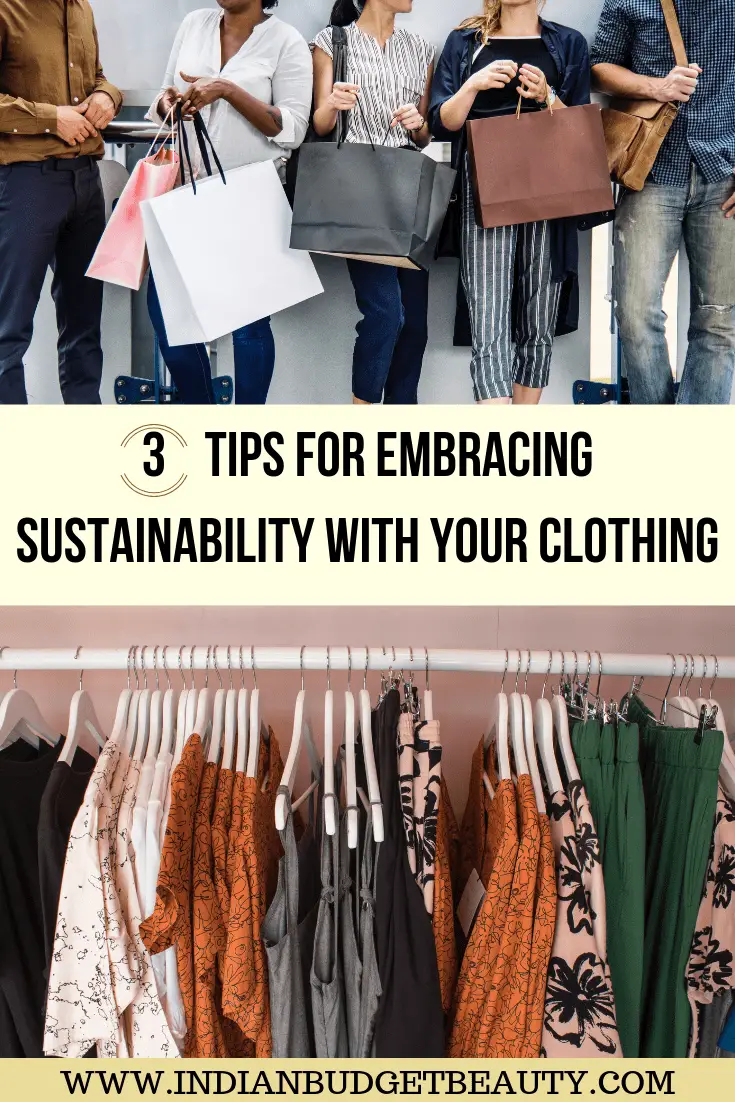 Guest Post
Edited by: Trishna