4 Purses Every Woman Should Own  
According to British English, a purse is "a small pouch of leather or plastic used for carrying money", whereas according to American English, a purse is basically a handbag. A purse can add an element to any woman's outfit.   It can be a sling bag, tote bag, evening clutches, hand-held bags, etc. Purses help you carry your essentials and also make you look cute and fashionable.   These are the essential 4 purses every woman should own in her closet.  
Purses Every Women Should Own
Sling Bag or Cross Body Bag:
A sling bag or a cross body bag is a must or a basic necessity. You can literally throw it on and go out for grocery shopping or even out for the movies in it. If you know me from the start, you'd know that I'm a huge bag hoarder. I'm obsessed with bags that have chain straps and looks cute as well.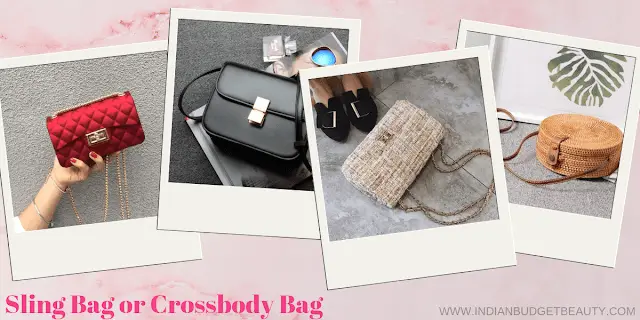 Styling Tips:
Nowadays sling bags with chain straps are trending, which even looks quite classy. You can either dress up an outfit with a sling bag or dress it down, it all depends on your styling
A black, white, or a tan colored sling bag will go with any outfit.
But you can even go for sling bags with a pop of color to it, to add an element to your outfit.
Tote Bags:
Tote bags are very versatile. They are the 'casual' handbags or purses. Tote bags are large, have huge space in them so that you can carry them with you anywhere from college to the office to even a day out with friends. They have two handles for you to carry them effortlessly.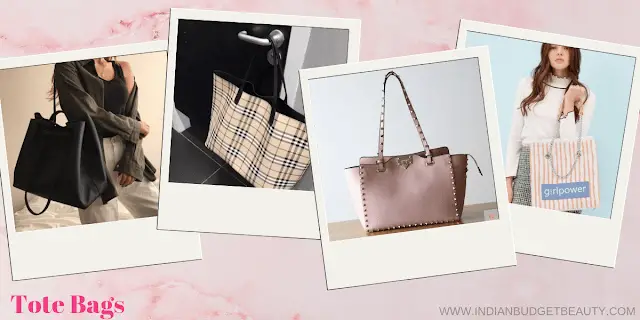 Styling Tips:
Tote bags come in different textures, you can either go for the classic canvas or denim fabrics, or you can try out the leather or faux leather tote bags.
If you want to experiment, you can try out tote bags with graphic details and pair it with a T-shirt and jeans or shorts.
ALSO READ:10 Affordable Clear Bags Which Are Actually Stylish
Clutches or Evening Clutches:
Clutches or evening clutches are timeless pieces one can invest in. There are numerous clutches available in the market, you can go for the simple silver, gold or black clutches, or experiment with some quirky clutches that are trending nowadays.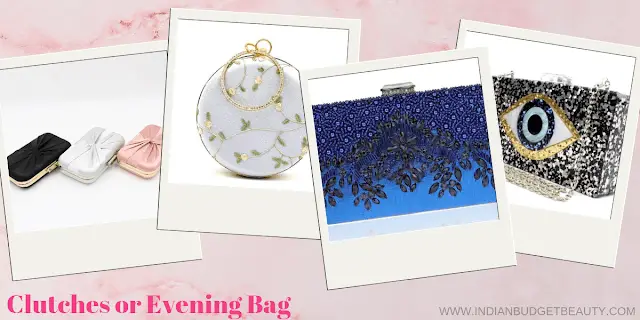 Styling Tips:
If you going out for a formal event, try to use a plain gold, silver, or black clutch.
Royal blue clutch bags also elegant which can be used for any formal event as they look very luxurious.
For a wedding, go for subtle shades like rose gold, gold, silver, or those clutches that have rhinestones attached to it.
If you are going out to a club or a party, try to experiment with your clutch bag. Go for quirky items that make you stand out
Also Read:Club Factory Online Shopping Review | Club Factory Bag Review
Handheld Bags or Top Handle Bags:
Handheld bags or top handle bags bag/purse that have a top handle where a person can carry on their arms. Usually, these bags also come with a sling attached which can be removed or inserted as preferred.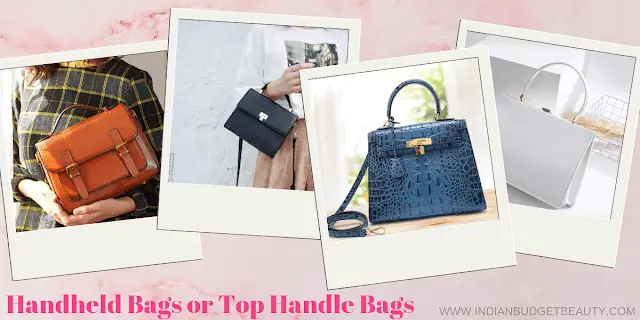 Styling Tips:
For a formal or office event, try to go for pastel shades, or you can try out tan or burgundy colored bags.
For a date or to the movies, go for a pop of color which will complement your outfit.
You can also experiment by choosing a bag whose strap is of a different material.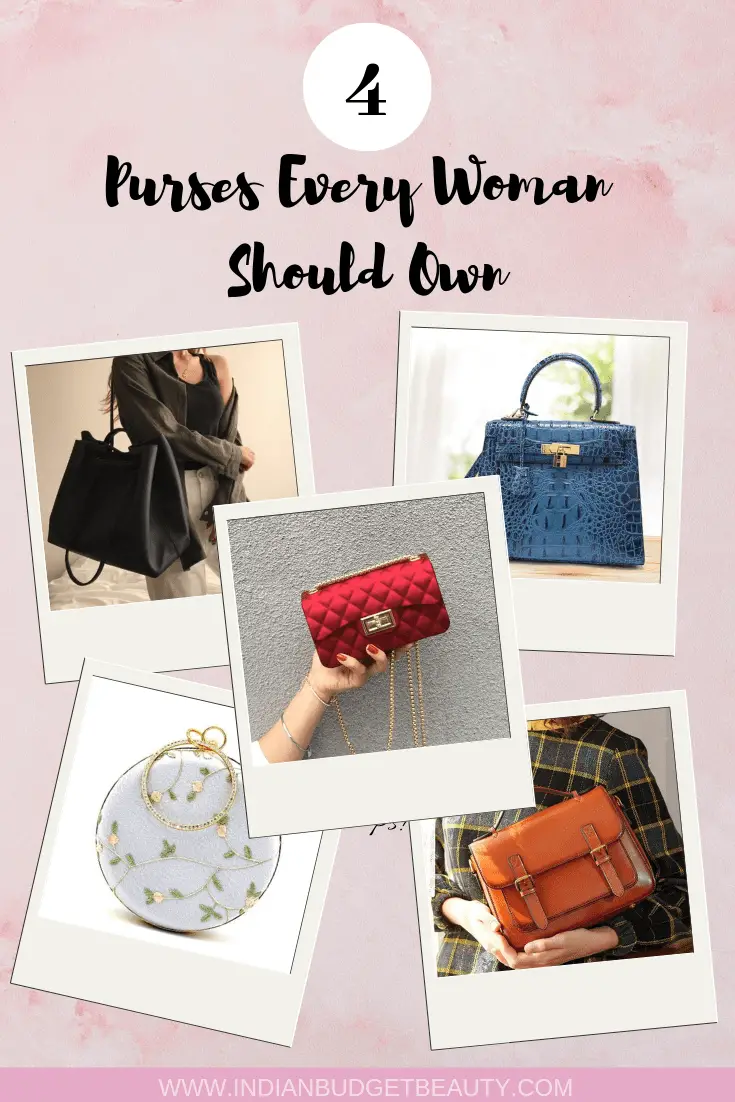 These are the minimum 4 purses every woman should own at least in their closet which can be styled for any occasion. Hope you liked the blog post, if you have any queries, you can directly DM me on Instagram @indianbudgetbeautyblog