Heyy Guys,
Maybelline launched a couple of new products in India, so I got my hands onto the new Magnum Barbie mascara!
Maybelline New York Magnum Barbie Mascara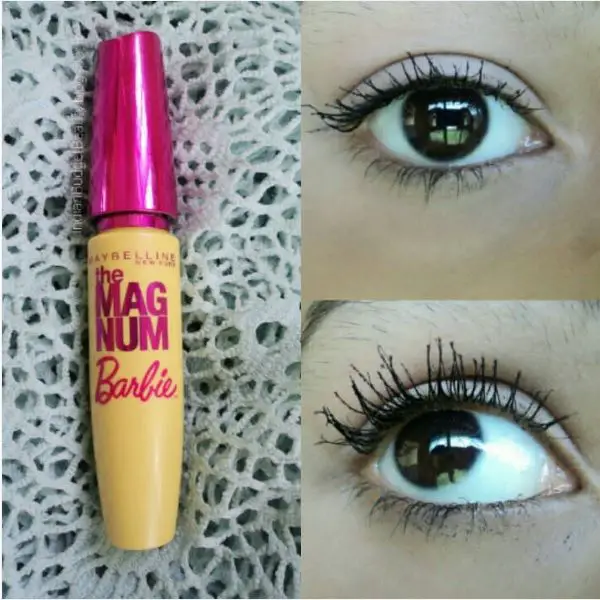 ABOUT THE PRODUCT: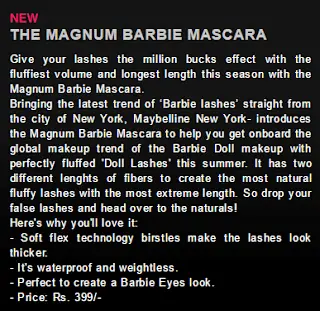 Pic credits: Maybelline India Website
PRICE: Rs 399 for 9.2 ml
INGREDIENTS:
Ingredients is mentioned on the plastic wrapper of the mascara. Sadly, I tore it off due to my excitement :'(
MY REVIEW OF THE PRODUCT:
PACKAGING: The packaging is totally girly and cute. The cap of the mascara is bright pink and the body is similar to magnum volume and hyper curl mascara. I give 5 out of 5 for packaging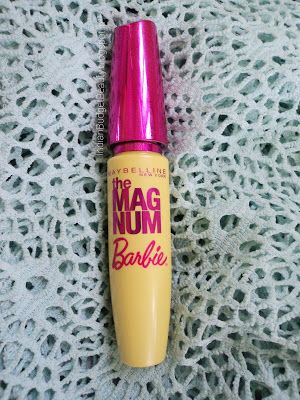 WAND & TEXTURE: The wand is similar to the falsies mascara and it contains tiny fibres. These fibres helps in lengthening the lashes. The wand is curved and it gives better control with the lashes. The texture is quite thick, it is not runny. I give 4 out of 5 to the wand & texture.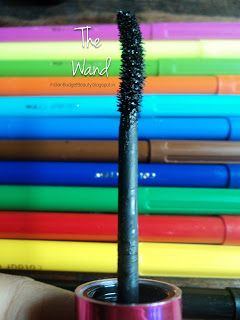 COLOUR: This mascara comes in only one shade, i.e., BLACK. The colour of the mascara is totally black. I give 5 out of 5 for the colour.
PERFORMANCE: This baby gives fuller lashes in just one go. You just need to wiggle it through your lashes, that's it! But if you go for second layer, it might give you clumpy and spidery lashes. The mascara is totally waterproof so it might take quite a while to remove it. It gives dimension to the lashes and I love it.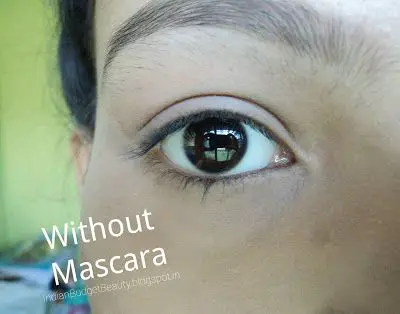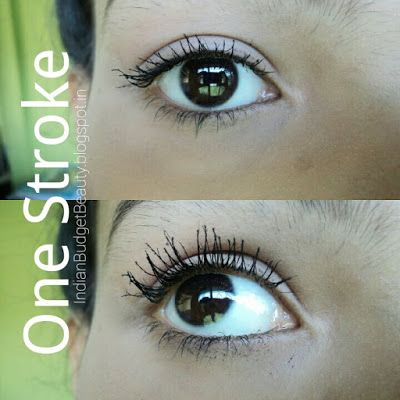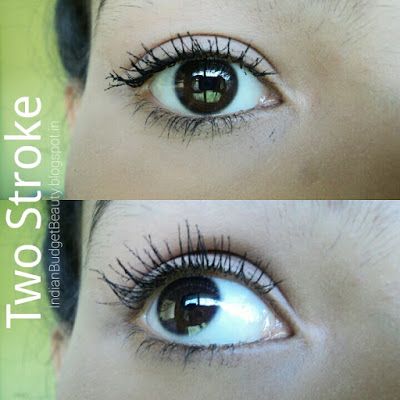 PROS:
Pocket friendly
Waterproof
Gives great volume
Cute packaging
Long Lasting


CONS:
Doesn't curl the lashes much.
Can make the lashes clumpy & spidery
OVERALL RATINGS: **** (4 out of 5)