Practk® by Sigma Beauty has recently sent me their Practk Power Blender along with their makeup brushes. My previous Power Blender was destroyed by my pet, so when I finally got a new one, I was super excited.
If you don't know, Practk is the affordable sister brand of Sigma Beauty. I even love Practk's Palmat (Read Review) more than my Sigma Beauty Spa Express Brush Cleansing Mat.
ABOUT Practk Power Blender
Let's blend! Wet, squeeze and bounce to perfect blending using the curved side and base. Use the flat surface for precise contouring, highlighting and setting. The super-pointed tip is for detail application and concealing. Boom, flawless.

Key Details:
Latex-free
Wash after every use
Replace every 3 months with regular use
PRICE: $9 (Approx Rs.621) | BUY IT HERE
PACKAGING: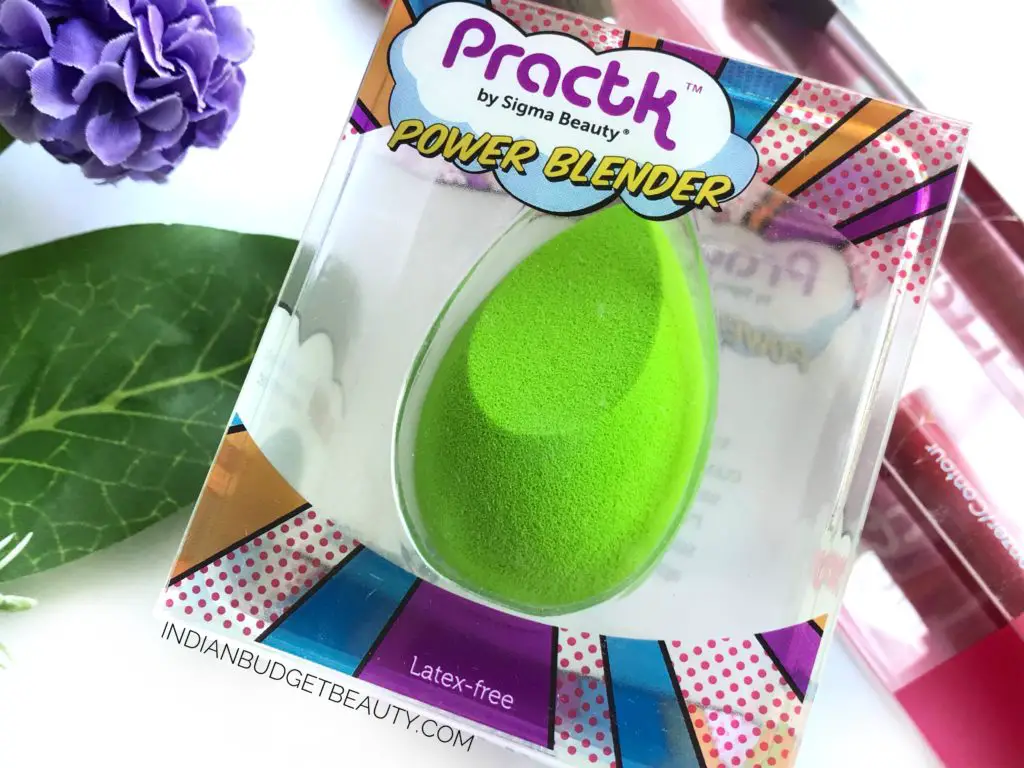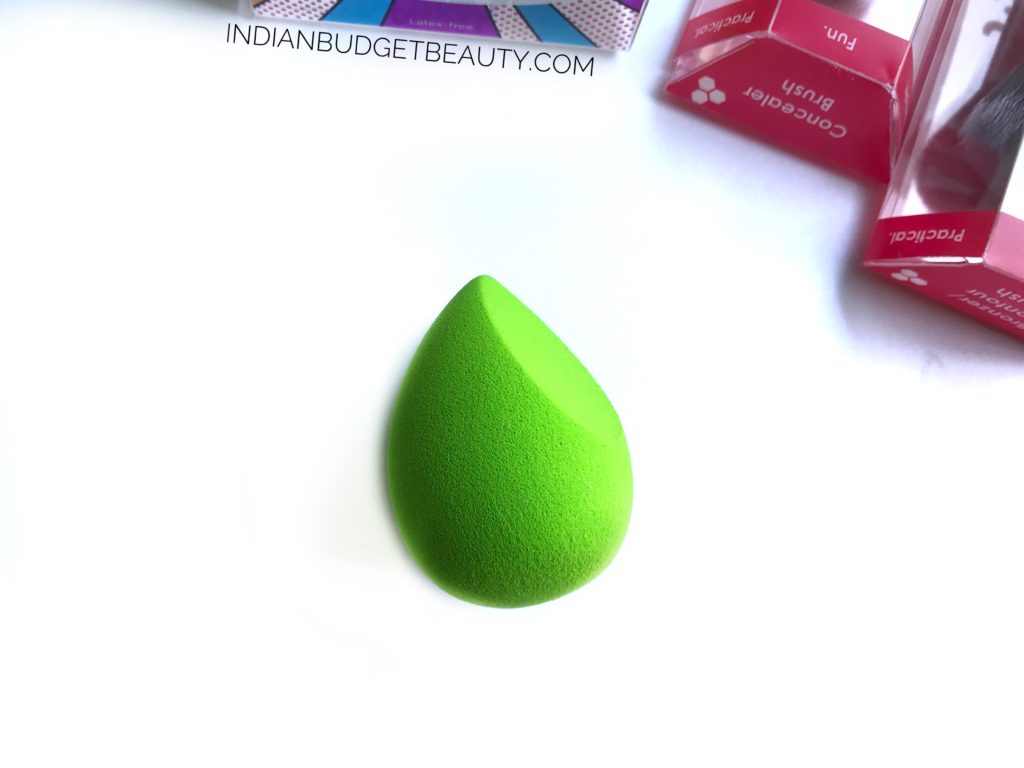 Power Blender comes in plastic packaging with graphic detailings over it. The Blender is securely placed in double packaging. I loved the fact that you can definitely reuse the plastic container in which it can be placed again.
How is the Practk Power Blender?
Power Blender is mentioned as a latex-free sponge, so it means that even people with sensitive to latex can use this sponge. It is basically the child of the Original Beauty Blender and the Real Technique Miracle Sponge.
It has an egg shape with a flat surface. This flat surface is great for sculpting your face and applying loose powder.
I love the fact that it has a pointed end which can be used reach even onto the inner corners of your eyes and various nooks and corners. Overall, the shape is very versatile and can be used for multiple purposes like
Blending your foundation with the round portion of the sponge
Sculpting or concealing using the flat end
Applying loose or compact powder under your eyes using the flat end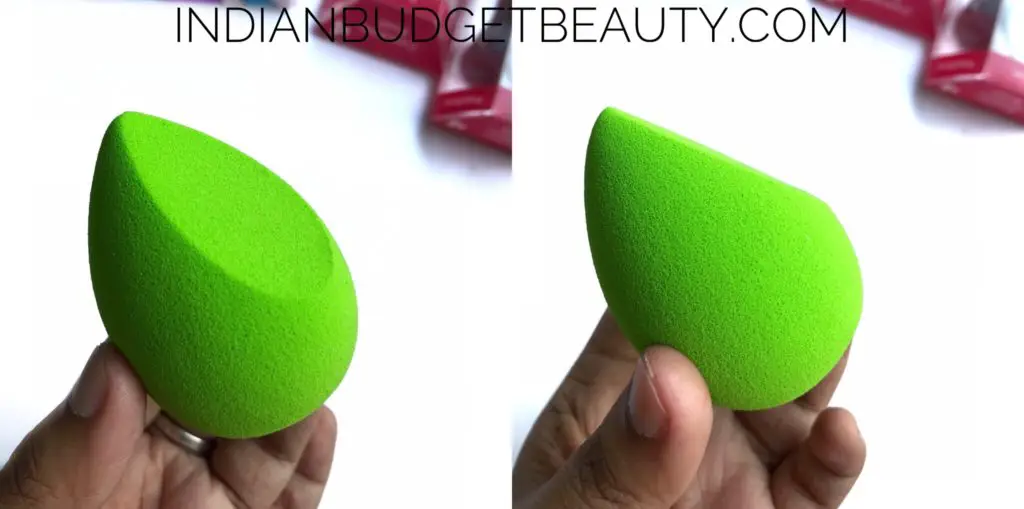 TEXTURE of the Sponge
Power Blender is soft to touch and definitely squishy, but I felt like it could have been a little softer. This blender is a bit dense and does soak up a lot of product.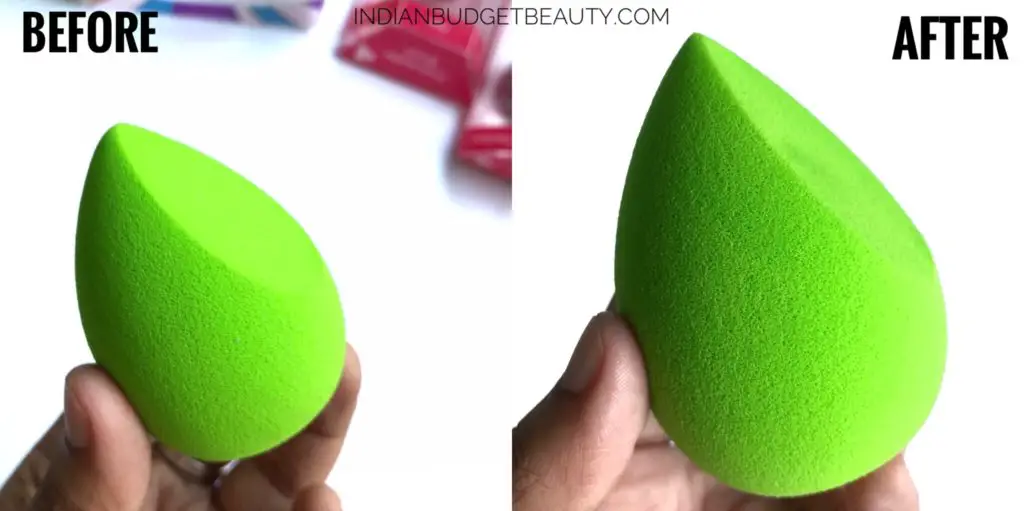 If you don't know it yet, beauty sponges or Power Blenders must be used damp. The more the product expands while damping, the more effortlessly it will blend your foundation. Power Blender does expand a lot, it expands up to my fist size while damping it.
How Does it Blend While Application?
It has a soft surface that blends your foundation easily. But I've noticed that it blends only liquid products seamlessly. If your foundation has a mousse texture or if it a stick foundation, you will have a hard time blending it.
I found out that it blends concealer easily using the flat surface. It makes your under eyes look great and crease-free. As for foundation, it is best that you bounce the sponge using the rounded end and then finesse it using the pointy end wherever the round end can not reach.
Since it is a little bit dense, so it will leave marks if you use it with force. All you need to do is bounce the product so that you get a seamless finish.
How I Clean Practk Power Blender?
It has been mentioned to wash this sponge after usage. So I use either my Sigmagic Scrub or use my Nivea Micellar Rose Water + Clean and Clear Foaming Facewash to clean it.
It was also mentioned to replace the sponge after every 3 months.
Do I Recommend it?
You can definitely try this sponge. But I feel like there are better sponges in the market at this price point.
PROS
It has a flat surface + a rounded surface
Can be used for blending foundation or concealer, sculpting, baking or applying powder
Travel-friendly packaging
This Sponge is soft and squishy
Blends liquid products easily
Latex-free sponge
Gets cleaned easily
CONS
Do not blend easily with mousse or stick foundation
Can leave marks if pressed hard
The sponge is dense and soaks up a little more product
RATINGS: 3.5/5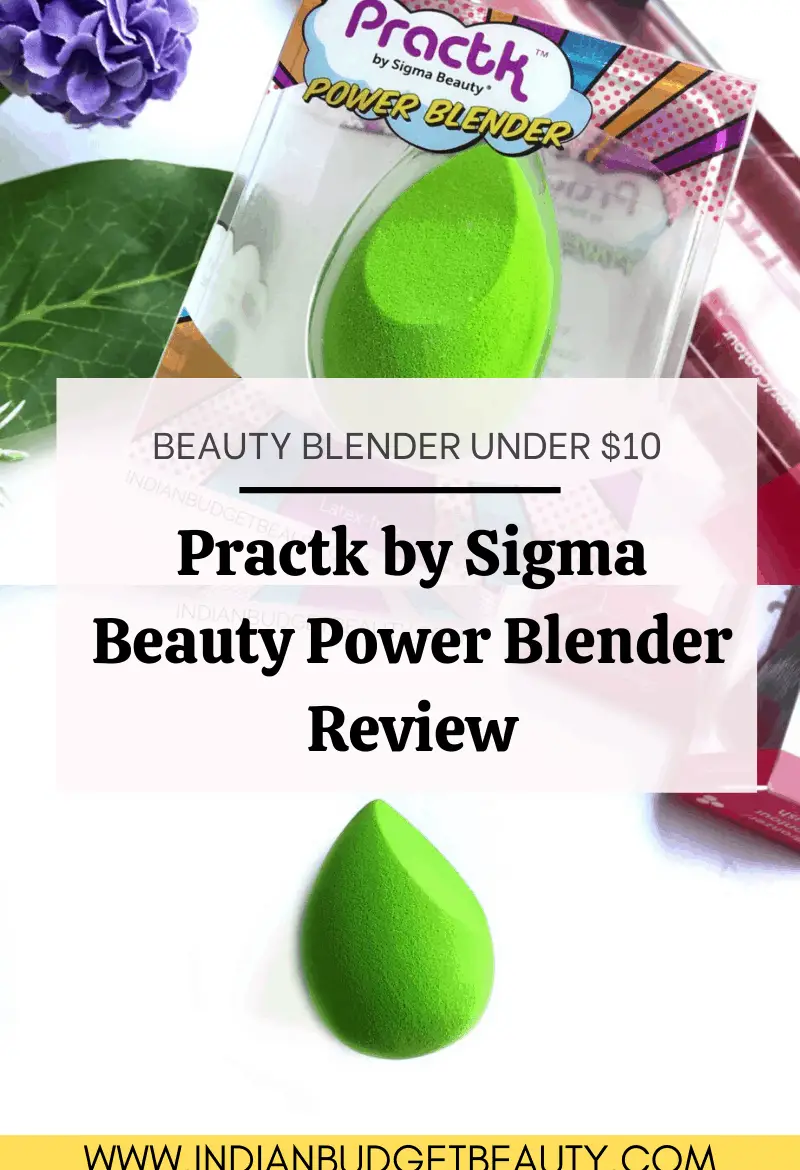 (Part of PR Kit)