(Product was sent to me by Practk. The opinion is unbiased and 100% my own)
Being a beauty-blogger, I own a lot of makeup brushes, and cleaning them can be quite a task. One day I was browsing through the Sigma Beauty site, then I came across the Practk website and directly applied for the affiliate program. So, as a welcome gift, I recieved the 
Palmat Makeup Brush Cleaning Tool
 along with two satchets of 
SigMagic® Brushampoo.
Palmat Makeup Brush Cleaning Tool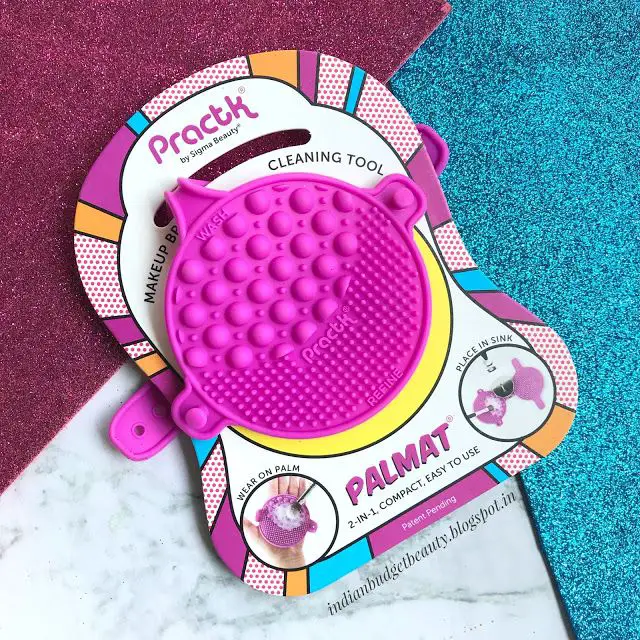 PRICE: $9.95 (approx INR 643)


ABOUT THE PRODUCT:
Say goodbye to dirty makeup brushes! The Palmat® is a 2-in-1 brush cleaning tool that deep cleans your brushes to keep them just like new. Works great for those with a large brush collection or those with only one makeup brush. Small and portable, perfect for traveling!
Wear on palm to quickly clean brushes

Adjustable straps to fit any hand size; fits left or right hand

Suction to sink for hands-free cleaning

Wash + refine textures clean both face and eye brushes

Made of high-grade silicone

Free 2 year warranty
PACKAGING:
The brush is well packed and comes along with two satchets for Sigmatic Brushshampoo. This product is very travel friendly and fits the palm.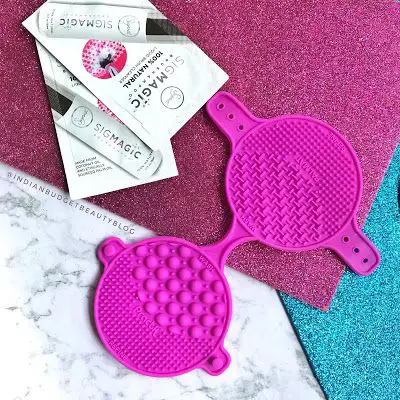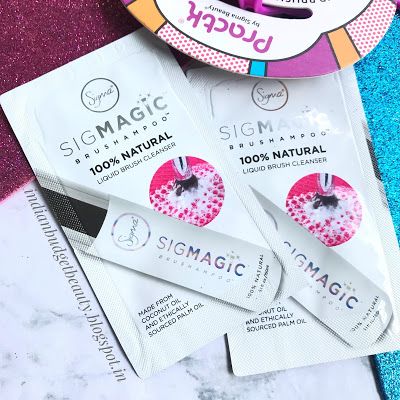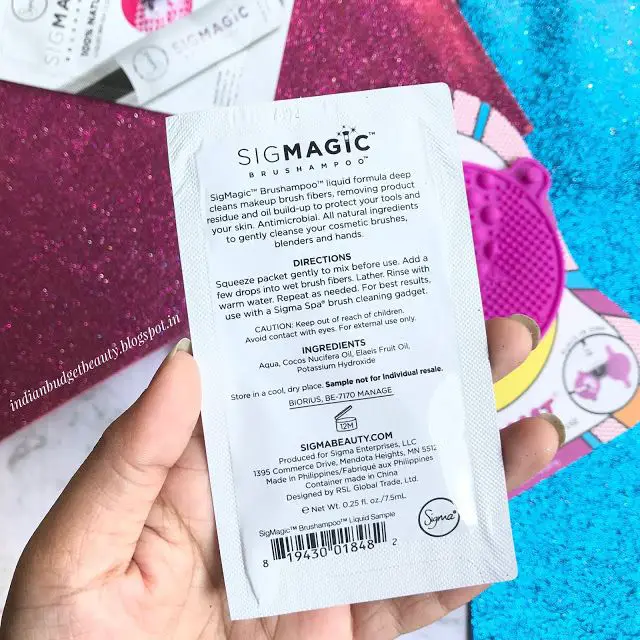 DESIGN:
This makeup brush cleaning tool has a unique design which can worn on the palm, either on the left or right hand. The straps are adjustable to fit any hand size. Its a patented design and has four different textures for different brush cleaning purpose.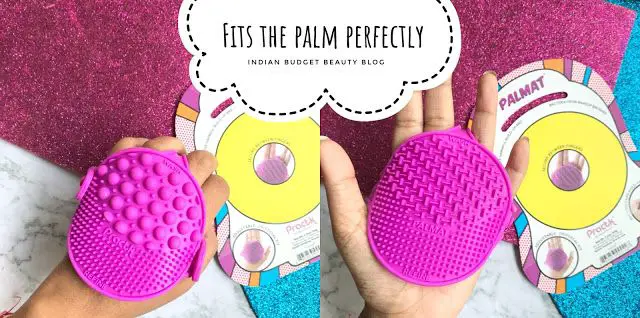 ALSO READ Amazon.in Affordable 10 piece Kabuki Makeup Brush Set Available In India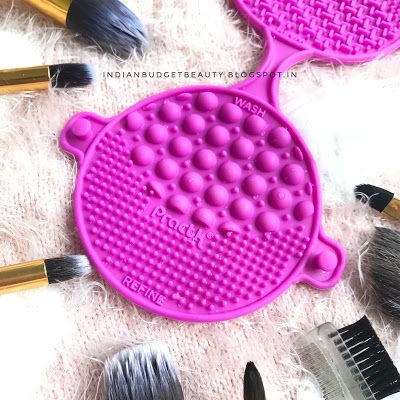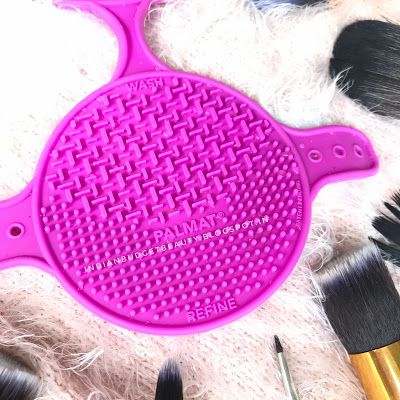 MY REVIEW ON THE PRODUCT:
The Palmat is available in three different colors: Blue, Green and Purple.  I've received the purple variant which is very pretty. I received two sachets of the brush cleanser which contained 7.5 ml of product. I used only one sachet to clean all my makeup brushes. Its very easy to use.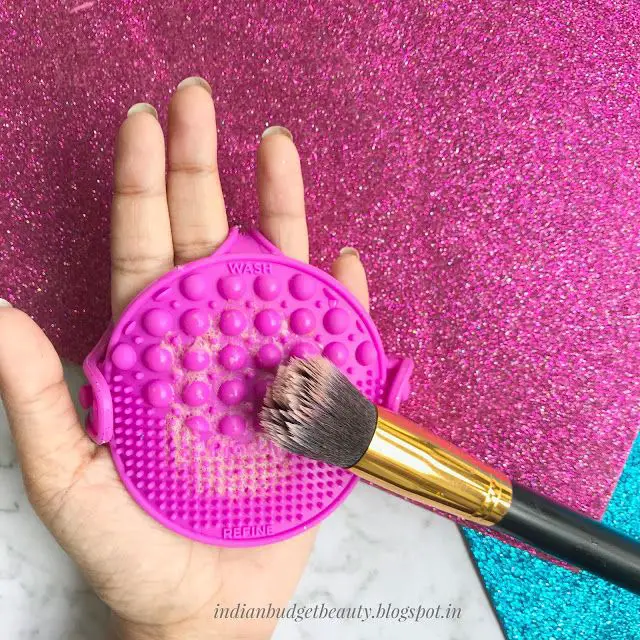 It is made up of high grade silicone and has four different textures which is ideal for cleaning different brush types. It can also be used to clean makeup sponges.
It is a budget friendly, 2-in-1 product which makes brush cleaning an easy task. If you don't have the SigMagic Brush shampoo, then you can definetly use Johnson's baby shampoo for cleaning the brushes.
The silicone is very durable and it also has suction cups which you can firmly suction to your sink
for hands-free cleaning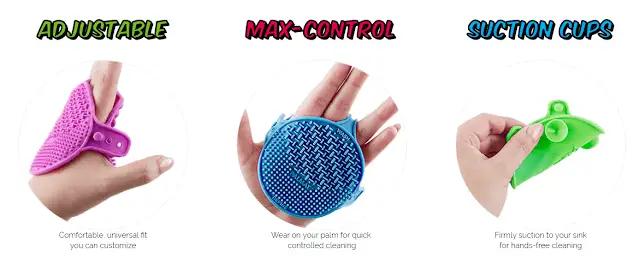 Credits: https://www.practk.com/
All you have to do is wet the bristles of your brush, put a little amount of the brush cleanser and the swirl around the Palmat . It instantly cleans your brushes.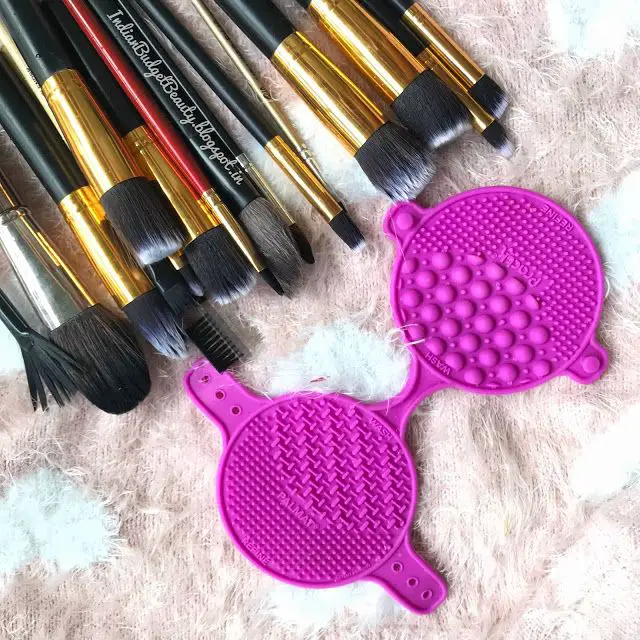 After Cleaning the brushes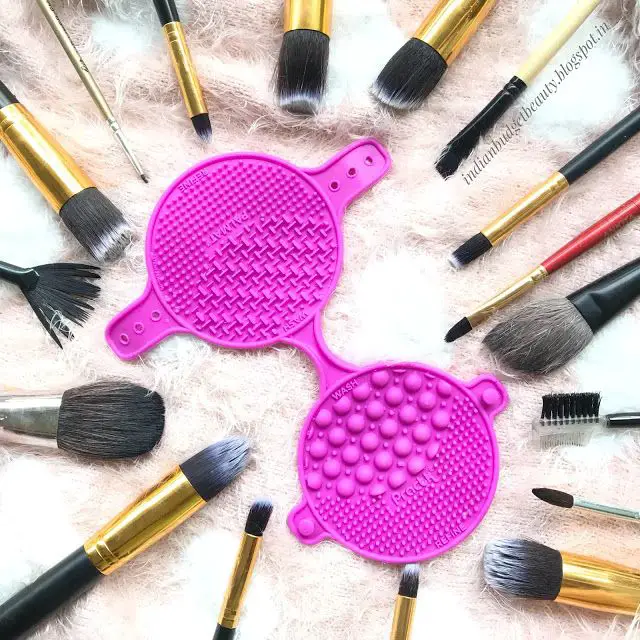 PROS:
Travel friendly
Affordable
2-in-one product
4 different textures 
Fits on the palms

Suction cups for hands-free cleaning

Can clean both brushes & sponges
CONS: 
None
RATINGS: 5/5