Vatenn Italy Italian Matte Foundation Review | Shade 604 Tan
Have you read my previous Vatenn Italy Review? If not, you check it out here. This time, Vatenn Italy sent me 5 products. So, I'll be reviewing everything on my blog. Starting with the Vatenn Italian Matte Foundation.
Ever since I saw Arnakshi using this foundation, I wanted to try this. So, when I finally received this in my mail, I was delighted. Here's a review on Vatenn Italy Italian Matte Foundation Review in the Shade 604 Tan
CLAIMS:
Pro-matte finish

Air-light

Oil-free
INGREDIENTS: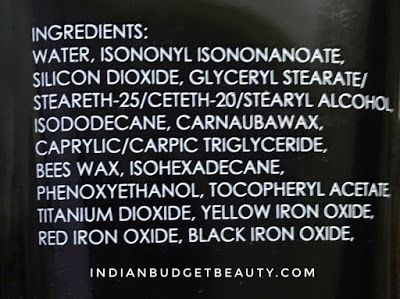 PRICE:
Rs.1888 for 30 ml
PACKAGING: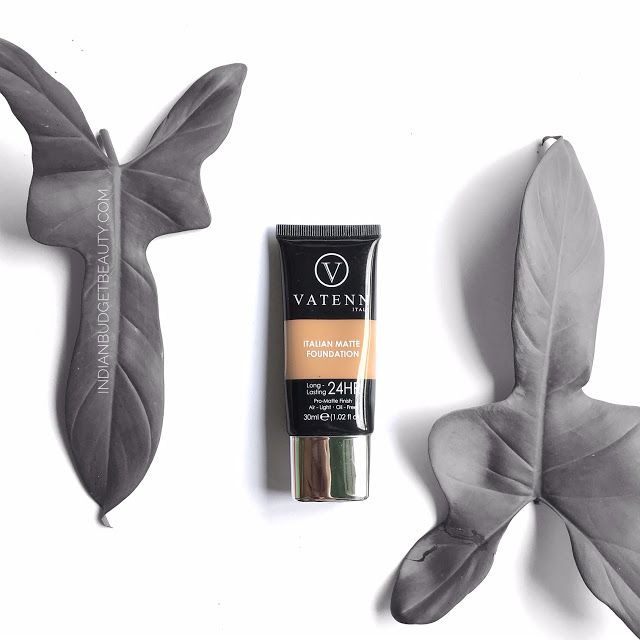 Vatenn Italian Matte Foundation comes in a sleek plastic squeeze tube packaging. It is very small and compact in size and can fit into any purse. Very travel-friendly.
It contains 30 ml of product which is quite less for the price it has been offered for.I like the packaging especially for its compactness and the fact that you can squeeze out the amount of product that you need.
TEXTURE, CONSISTENCY & PIGMENTATION Of Vatenn  Italy Italian Matte Foundation :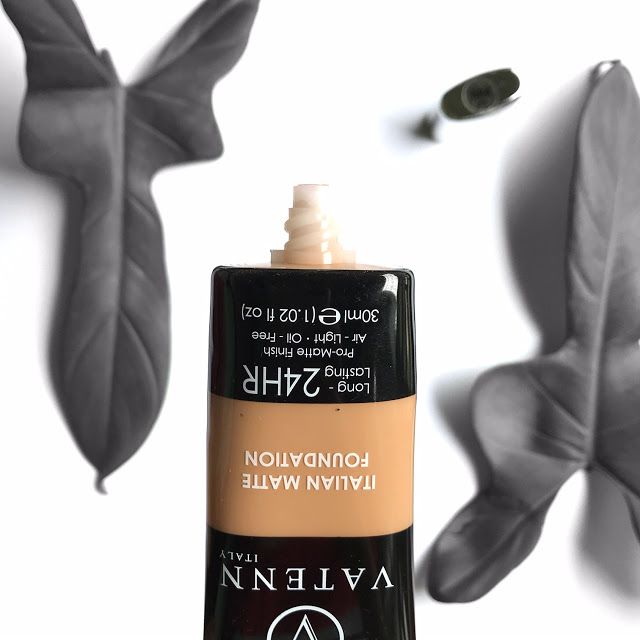 The consistency is very thick and creamy. It has a moose like texture. But it does blend very easily, be it with a brush or a beauty sponge. I've used my Sigma F80 Flat Kabuki Brush (Use my code IBB to get 10% off on Sigma Beauty) for blending, and it did blend out easily. This foundation is very pigmented. So, you do need a less amount product for your application.
SHADES:
I've chosen the shade 604 Tan which is two shades darker than my skin tone. Choosing a foundation online can be tricky. I could have gone 2 shades lighter, probably with 602 Beige.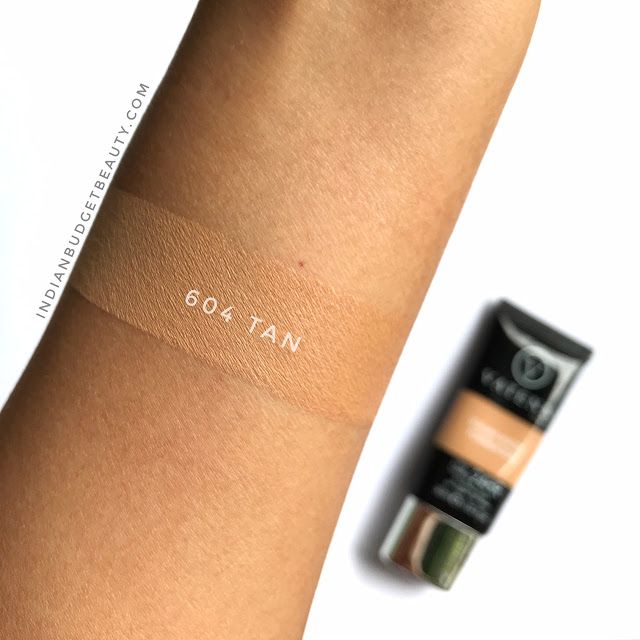 601 Vanilla: Yellow Undertones
602 Beige: Yellow Undertones
603 Golden Beige: Slight pink Undertones
604 Tan: Yellow Undertones
605 Warm Rose: Pink Undertones
606 Classic Tan: Orange Undertones
DOES IT OXIDIZE?
MY FINAL THOUGHTS ON THE PRODUCT:
First of all, this foundation has a very beautiful
pro-matte finish
. It
sets down matte but does impart a slight glow into your face
, so it looks quite beautiful. It doesn't budge, except for the fact that
after 5-6 hours, I found that my T zone was quite shiny
. So, make sure to
set it with a loose powder
.
This foundation is very lightweight and has an oil-free formula. It blends very easily. You can use either a brush or a beauty sponge.
It has medium-to-full coverage, which conceals mainly a lot of imperfections. Since I don't have a lot of blemishes it did cover mainly everything. But it will not cover heavy dark circles, keep that in mind.
This foundation can be worn by all skin types, as it is not that matte that will be uncomfortable for a person with dry skin type.
But the one thing that I did not like is the quantity. My tube felt like it did not have enough product. The quantity is very less. It feels like it will be over in about 2 months.
PROS:
Matte finish that does not look flat
Imparts a slight glow to your face
Lightweight formula
Very Pigmented
Thick and creamy consistency
Blends very easily
Medium-to-full coverage
Travel-friendly packaging
Compact Packaging
CONS:
Quantity is very less considering the price
Very expensive
Can oxidize
RATINGS: 4/5