Vatenn Italy Makeup Review | Lipstick, Foundation, Eyeliner, Highlighter   I was privileged enough to receive a package from Vatenn Italy Cosmetics India. They have sent me their Smudgeproof ink Eyeliner 01 (Black), 18Hrs Kissproof Lipstick 13 (Blushing Apricot), Studio wet & dry highlighter/eyeshadow-341(White), and Match Perfection Foundation 701 (Light Beige)   Want to know how Vatenn Italy's makeup is? Then read the review to know about their foundation, eyeliner, lipstick and highlighter  
Vatenn Italy is a new launch brand in the Indian market which is basically used by Bollywood makeup artists. They have a wide range of products with a good option for shade selection. I find Vetenn Italy makeup to be of great quality and are long-lasting as well.  
VATENN Italy Match Perfection Foundation REVIEW
Price: Rs.1777 (available on Discount at Amazon)
INGREDIENTS: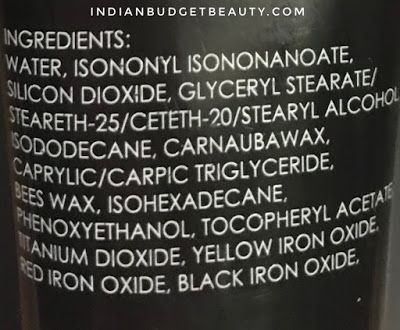 PACKAGING: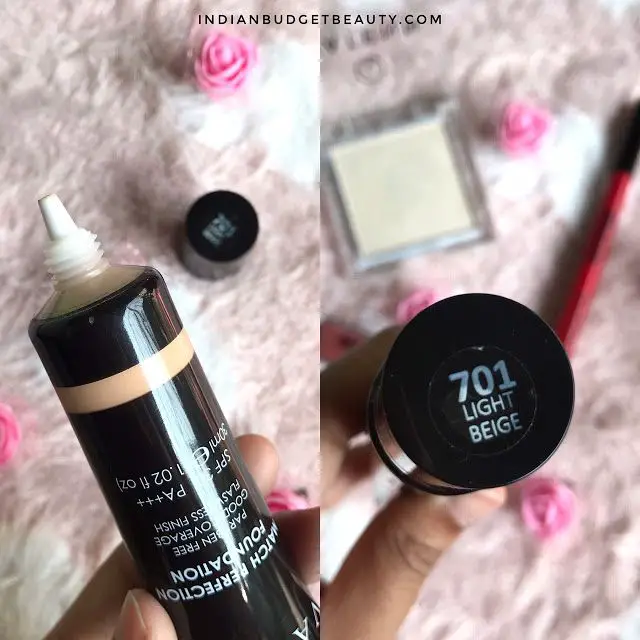 Match Perfecting Foundation comes in a black plastic tube which is very travel-friendly. It even has a transparent stripe through which you can view the shade of the foundation. It has a tiny nozzle through which the product can be squeezed out. I really loved the packaging as it allows me to control the product that it dispenses. 

SHADES:
This foundation is available in 6 different shades which will cater to light-to-medium-to-tan Indian skin tones. Dark skinned beauties might not be able to get their perfect match in this range of foundation. I hope the brand launches deeper skin tones as this foundation has a good finish.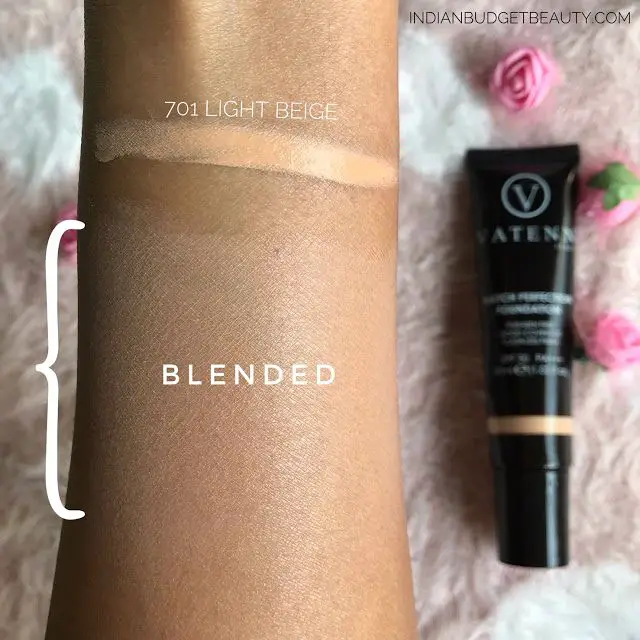 I got the shade 701 Light Beige which as yellow undertones to it. Its tad bit lighter than my skin tone.

CONSISTENCY & COVERAGE:
It has a creamy consistency which is not that runny or thick, it is in between. It blends very easily and moisturizes your skin as well. It has medium-to-buildable coverage. This foundation has a satin finish which gives a healthy glow to your face without making it appear flat.

ALSO READ: Vatenn Italy Italian Matte Foundation REVIEW
MY THOUGHTS ON THE PRODUCT:
This foundation gives a natural finish and a medium coverage which is buildable. It blends easily. I used my Sigma F80 Kabuki brush to blend this product, which gave me better coverage than a sponge. You can use both a sponge or a brush to blend this foundation.
It is a better version of a BB cream which you can even apply with your fingers for everyday purpose. It blends well with fingers as well.   It contains SPF 30 PA+++, so you can definitely use it in the day time. But it will give you a flashback. It has no fragrance whatsoever and its paraben free.
More Like Vatenn Italy Makeup:
PROS:
Travel-friendly packaging
Medium-to-buildable coverage
Dries down matte
Gives a natural finish
Paraben-free
No fragrance
Blends very easily
Perfect consistency
Contains SPF 30
Perfect for people with every skin type
CONS:
Will give you flashback
Expensive
RATINGS: 4/5
VATENN Italy Smudgeproof Ink Eyeliner REVIEW
Price: Rs.1099 (Available on discount at Amazon)
INGREDIENTS:

PACKAGING: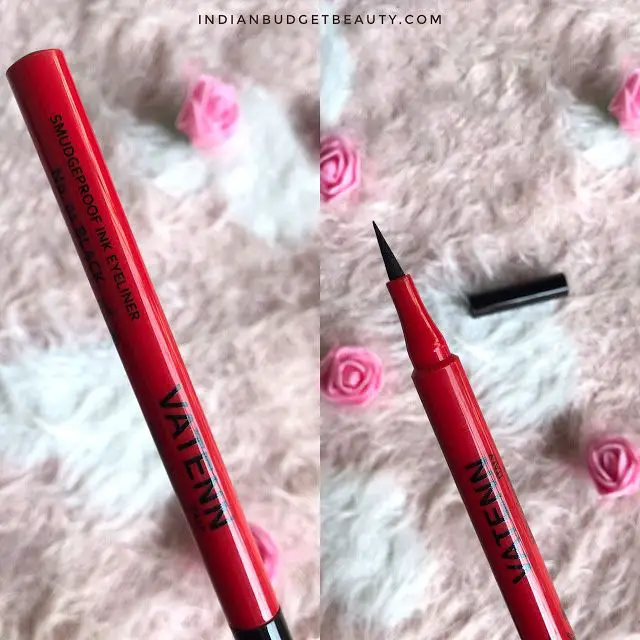 It comes in a red thin pen-like packaging. The cap is very sturdy. The applicator is not stiff but acts like a brush. I really loved the way it feels. You can grip it very easily. 
SHADE: 
I have the shade 01 Black which is a true black shade and has a satin finish to it after it dries down.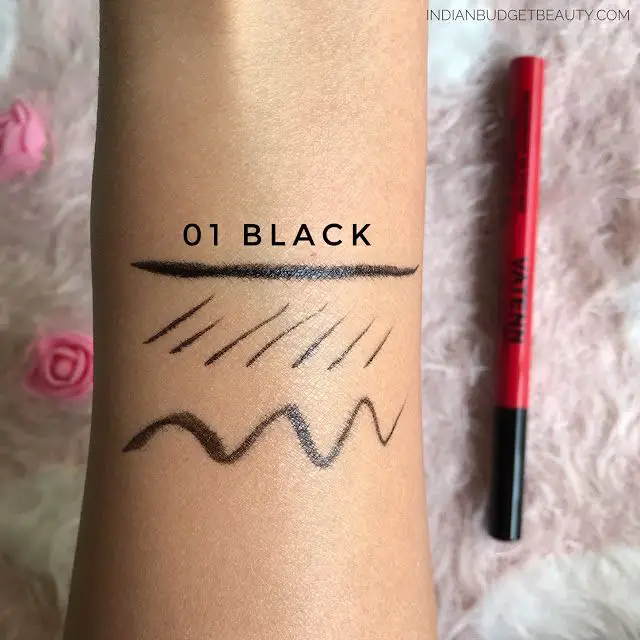 MY FINAL THOUGHTS ON THE PRODUCT:
I really loved this pen liner. It is very much comparable to my Sigma Liquid Pen Liner. You can create a winged liner easily by using this liner. It has a smudge proof and water resistant formula and has a good quality brush which will help you achieve the perfect liner look. Heck, I even created a winged liner by just using my front camera as a mirror, it is that easy with this liner.
ALSO READ:

PROS:
Very lightweight
The brush is flexible
Blackest black color
Perfect for creating a winged liner
Water-resistant formula
CONS:
None
RATINGS: 5/5
VATENN Italy 18 HR Kissproof Lipstick (Blushing Apricot) REVIEW
PRICE: Rs.1549 (Available on discount at Amazon)
INGREDIENTS:

PACKAGING: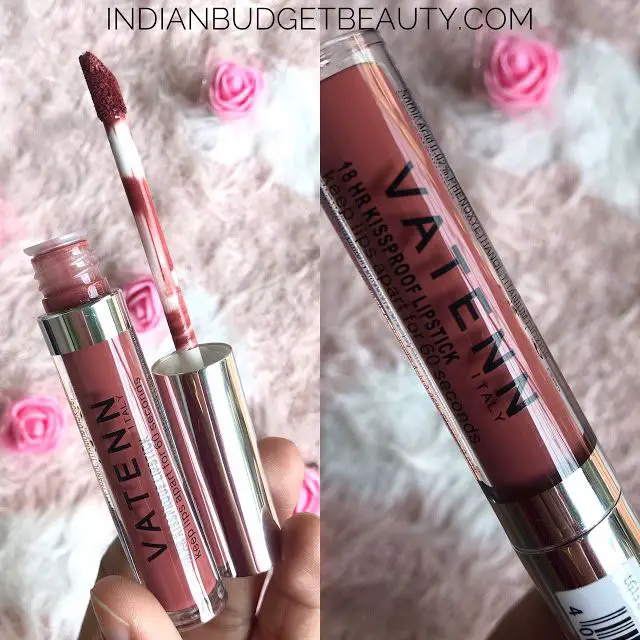 It comes in a packaging similar to Colourpop Ultra Matte Liquid Lipsticks and Beauty Big Bang Matte Long Lasting Lip Gloss Velvet Waterproof Liquid Makeup Lipstick. The wand has a curved pattern which makes it easier to apply on the lips. Overall the packaging is very luxe and will look good on the vanity.
CONSISTENCY & PIGMENTATION:
It has a thin, runny consistency which makes it easier to apply. It gives an opaque finish in one swipe. I love the fact that it is very thin, hence it makes it very comfortable to wear.
SHADE: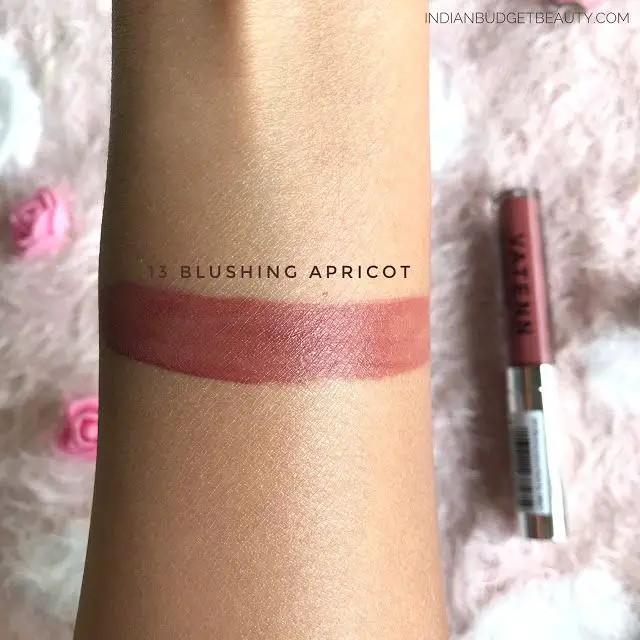 This lipstick is available in 21 different shades. I picked up the shade Blushing Apricot which is a brown nude shade. It is a perfect MLBB shade for my skin tone. (Very similar to Wet n Wild Give Me Mocha)
MY FINAL THOUGHTS ON THE PRODUCT:
I really like the formula of this liquid lipstick. It is very lightweight and has a thin consistency. It dries down within a minute into a matte transfer-proof finish which is not at all drying. I highly recommend this lipstick. It is definitely my favorite. I cannot comment on the 18hr claim, but it did last on me for 6 hours.
ALSO READ:
PROS:
Luxe packaging
Lightweight formula
Thin consistency
Very pigmented
Transfer proof 
Drys down into a matte finish
Good applicator
CONS:
Ratings: 5/5
VATENN Studio Wet & Dry Highlighter/Eyeshadow (White) Review
Price: Rs.1555 (Available on Amazon at discount)

INGREDIENTS:

PACKAGING: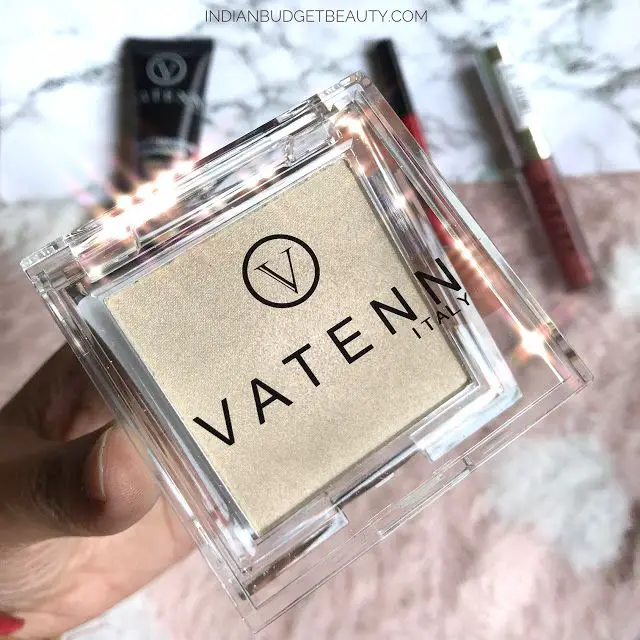 I love the packaging. It is very sturdy and is made up of good quality acrylic. It contains all the details on the back side.
SHADES: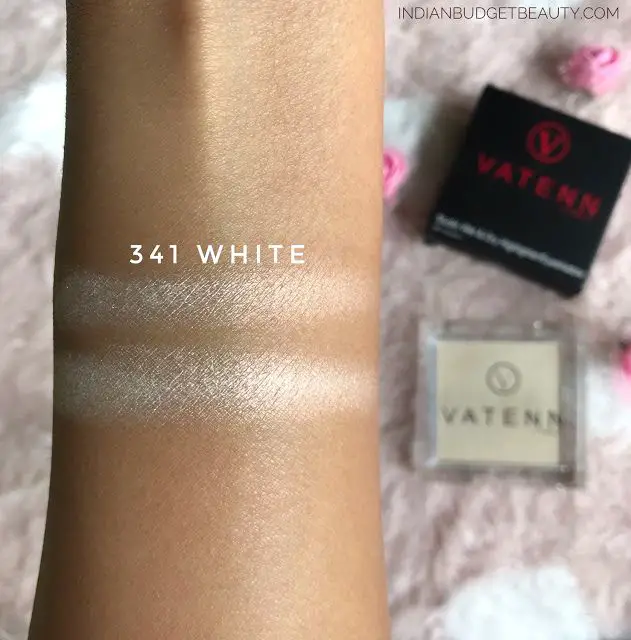 It is available in three different shades. I got the shade White, which is a champagne shade with golden reflects in it. It gives a very pretty blinding glow.
MY FINAL THOUGHTS ON THE PRODUCT:
I loved how smooth this highlighter is which does give a blinding glow. It can also be used as an eyeshadow. This shade is suitable for light-to-medium skin tone. You have to blend it very well. Overall you can even use this brighten up your inner corner or highlight your browbone. 
ALSO READ:
PROS:
Beautiful packaging
Can be used as eyeshadow 
Buttery Soft
Gives a blinding glow
Suitable for light-to-medium skin tone
Can be used to brighten the inner corner of eyes
Can be used to highlight your browbone
CONS:
Can be a bit shimmery if you don't blend it well.
RATINGS: 4.5/5
Follow Me On: Instagram | Twitter | Facebook | Roposo | Youtube
(product sent to me for review)