(Part of PR Kit)
Admit it, we all love good eye-shadow palettes at low cost, but we are quite afraid of what they will turn up to be. Sometimes, we end up spending good amount on an eyeshadow palette that turns up to be blah! This eyeshadow palette was sent to me by
BornPrettyStore
long while ago, and I was glad that they did. Check out more about it.


This eyeshadow palette is from a brand called 'Nanda'. I haven't heard about this brand anywhere but it is surely available on amazon India and abroad. All the details on the brand were also written on a different language.
PRICE: $5 | Approx Rs.300 |
BUY IT HERE
(Price may fluctuate)
PACKAGING: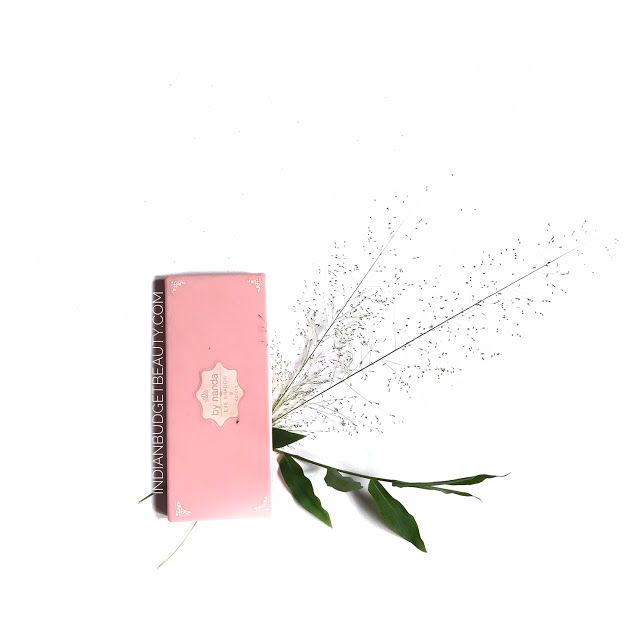 This palette has a pink outer covering which is quite decent, nothing too fancy nothing too plain. It has the brand name written on top of it.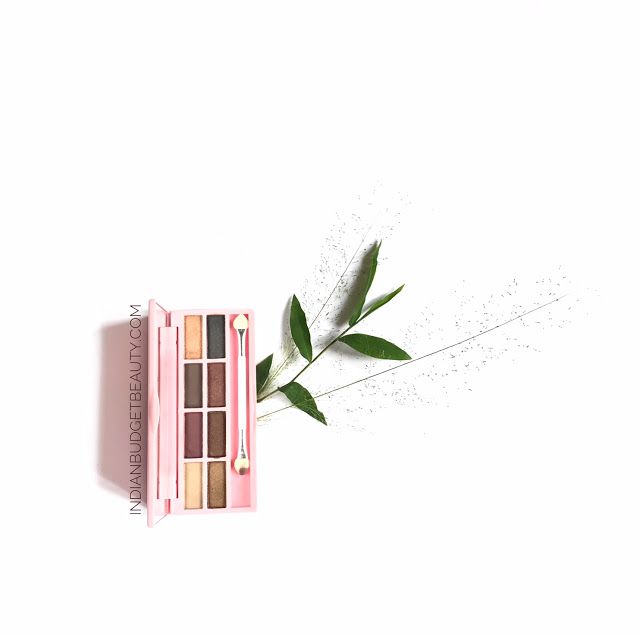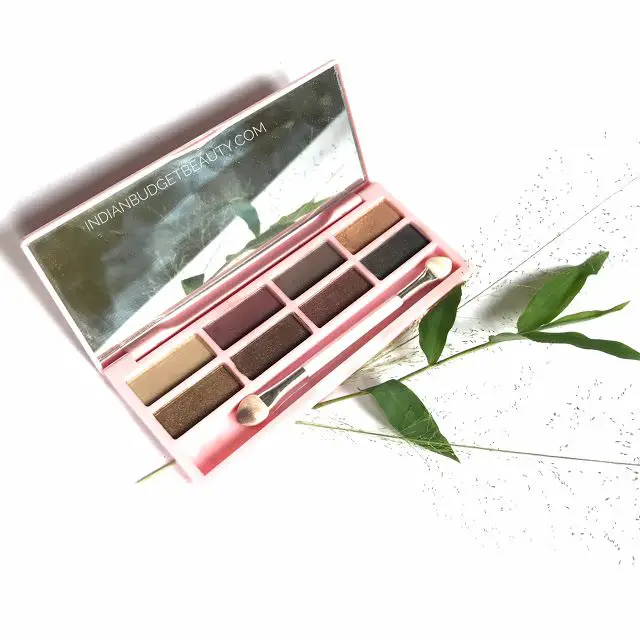 It contains a good quality mirror , 8 shades and a dual end sponge-tip applicator. There are 3 matte shades and 5 shimmer shades. This palette is totally travel friendly and very much compact. You can carry it on your purse. It definitely did fit my palm.
ALSO READ:
PIGMENTATION: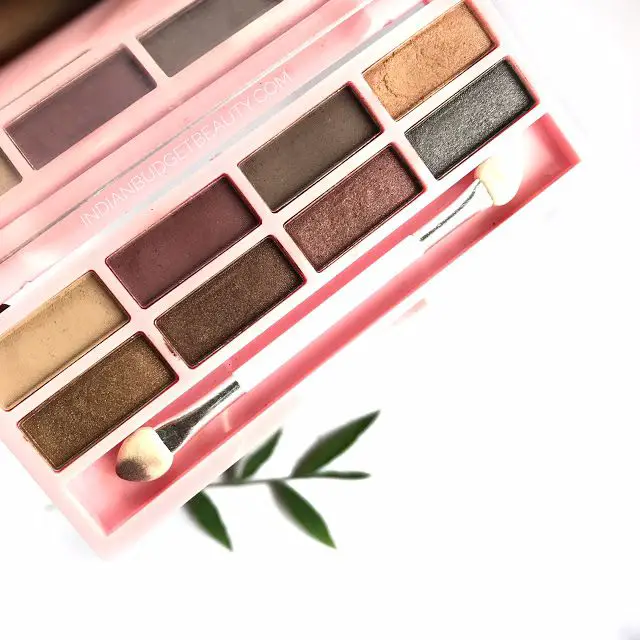 I was amazed by its pigmentation. It is super pigmented and
blends easily
. Be it the mattes or the shimmers, they work amazingly and you can create beautiful eye looks using this palette.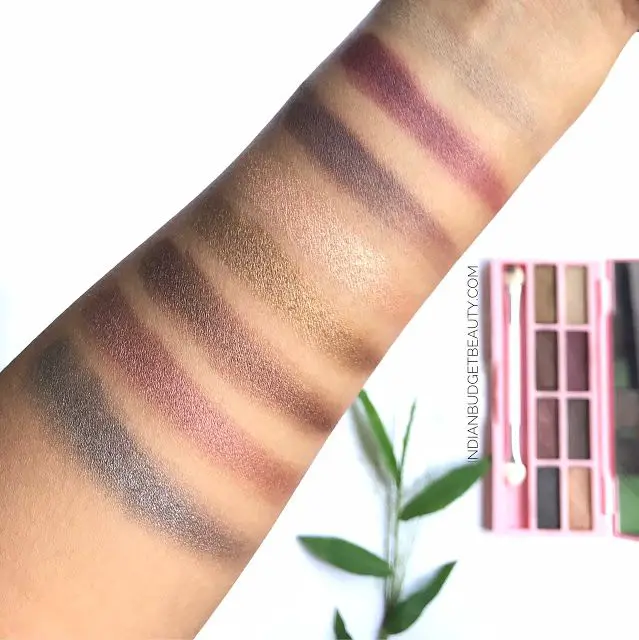 In the above picture, I've just swatched once and blended it with my finger. You can definetly see that they are insanely pigmented. 
SHADES: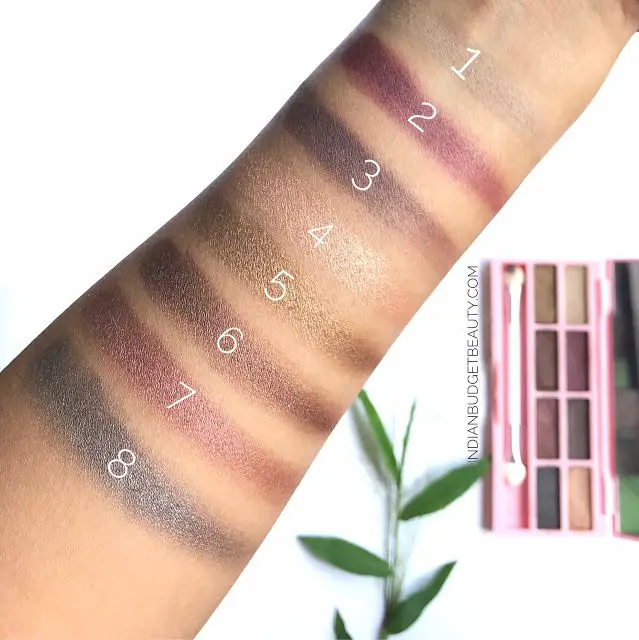 Shade 1: (Matte) It is a cool toned beige color which can be used on the crease
Shade 2: (Matte) Its a beautiful berry-toned purple shade
Shade 3: (Matte) Its a cool toned grayish brown.
Shade 4: (Shimmer) Its a champagne shade with peach undertones
Shade 5: (Shimmer) Its a beautiful khaki greenish golden color
Shade 6: (Shimmer) It is a bronze shade
Shade 7: (Shimmer) Its a berry-toned burgundy shade
Shade 8: (Shimmer) Its a grayish silver shade
Eyemakeup Using This Palette
I've used Shade 2 on my crease and darkened the inner and outer corner using Shade 3. With a precise brush, I've used Shade 3 to connect the inner and outer conner. Then I've used Maybelline Fit Me Concealer in the middle to make a halo eye. Then used Shade 4 in the middle and used Shade 5 to blend with the inner and outer corner. Then used a mix of Shade 2 and Shade 3 for the lower lash line.


MY FINAL THOUGHTS ON THIS PALETTE
I've used this palette on my cousin's reception, and it lasted me the whole night. I wore it for about 7 hours straight with a concealer as a base. It has pretty neutral shades which can be used for any event, you can even glam it up. 
The shimmers are very pigmented as well. It does work better if you apply with your fingers or use a setting spary along with a synthetic fibre flat shader brush.
Overall its a very great palette. If you ever get your hands on it, just grab it.
PROS:
Shades are pigmented 
Blends easily
Contains mattes as well as shimmers
Travel friendly
Contains a mirror and an applicator
Very Affordable
Long lasting 
CONS:
Does give fallout
Availability can be an issue
RATINGS: 4.5/5 stars