I've always wanted to start this kind of a series because it gives good exposure to the amazing products which are found in Amazon.in and does not get full recognition.
Puna Store Complexion Sponge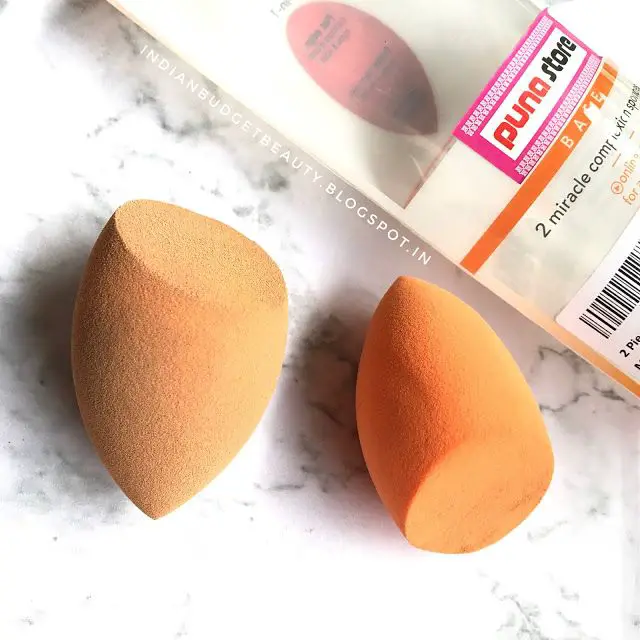 I bought this sponge on 12th June, 2016 and have been using it since then. I am using the other sponge now (Got rid of the first sponge just after reviewing this today) 
PRODUCT DESCRIPTION: 
optimize your beauty routine with this 3-in-1 multi-functional sponge now in a 2 pack. Rounded sides blend large areas of the face with a repeated dabbing or stippling motion. Precision otip covers blemishes and imperfections. Flat edge for the contours around the eyes and nose. Its versatile design evenly blends makeup for a smooth, enhanced finish. Made from polyurethane foam which is latex free. After washing please make sure sponge is dried completely before storing. For best result, you should replace your sponge after every two months
PRICE: Rs.299-350 (set of two)
SHAPE & COLOR: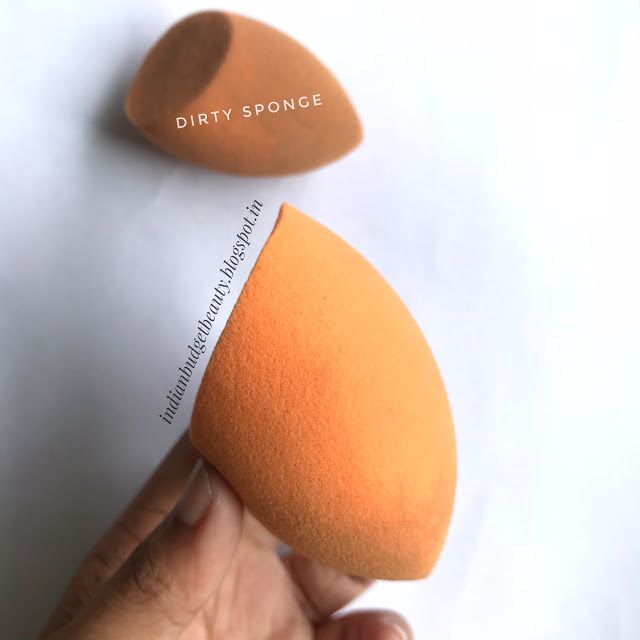 Please excuse my dirty sponge :p
The shape of these sponges looks exactly like the Real Technique's Miracle Sponge. They have a flat side on one edge and a pointy side which is great for the inner corners.
The color of the sponge is orange and they still haven't faded even after multiple uses and multiple washes.
MY THOUGHTS ON THE PRODUCT:
These sponges are meant to be used in damp condition, i.e., you have to run these sponges under water and squeeze out the excess water. I've used them for nearly two years now and still, they are intact and in their original shape.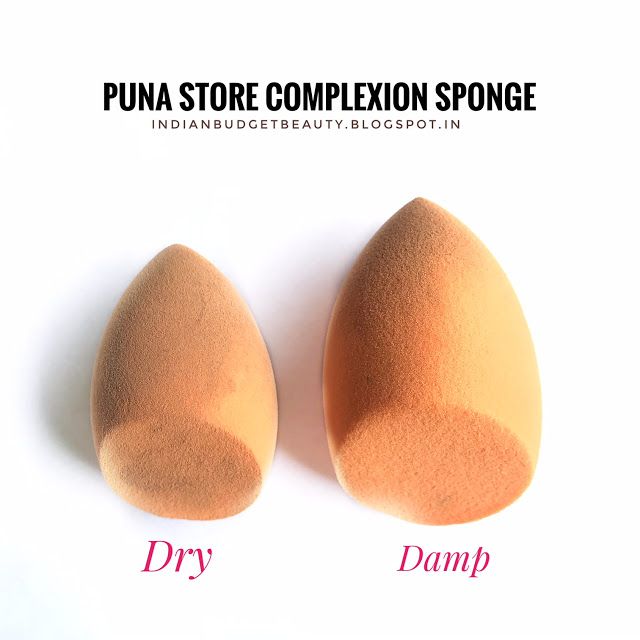 They become bigger in size whenever you dampen them. These are great for blending liquid foundation and liquid concealers. But you have to be careful not to apply enough pressure while blending as it might give you that stamp kind of effect and even might give you patchy finish.
I love the pointy side for blending my concealer under my eyes and also for setting them with powder, and I love the flat side for blending my foundation. All you need is gently dabbing motion for blending your makeup into place. 

These sponges are latex free, so they are quite squishy and expand in size. They don't break you out, nor do their color fade away. It's a total bargain if you are a beginner at makeup and don't want to spend thousands on a beauty sponge. It does the job of blending pretty well (if you gently dab and not dab like Patrick Starr, he's a pro but so not we :p).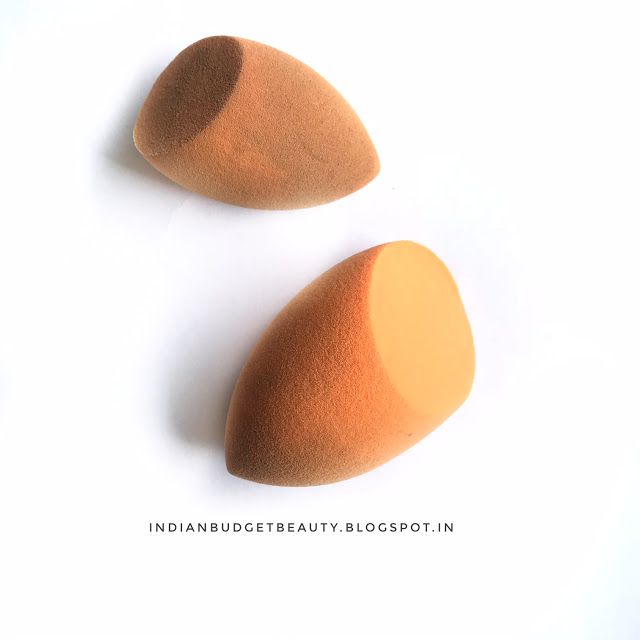 I never use these sponges for blending moose foundation or stick foundation as they don't give a nice finish. These sponges does soak a lot of your product, you'll definetly need more foundation/concealer while using them, but keeping in mind the price point, you can't really ask for more. (if you gently dab and not dab like Patrick Starr, he's a pro but so not we :p)
A lot of people have complaint that these sponges tear after 1 or two months, but in my case they haven't, because you have to be gently while cleaning them.
HOW TO CLEAN THEM?
You need a bar soap for this. All you need is to dampen them and rub them on your bar soap and then squeeze the sponge. You have to do this step multiple time until your sponge is squeaky clean.
But sometimes I do notice that the sponge has some foundation spot underneath which is difficult to remove.
Super affordable

Blends liquid foundation/concealer easily

Unique design

Muti-tasking product

Latex-free

Color remains intact after multiple washes
It cannot blend moose foundation/ stick foundation.

spots of foundation may remain underneath after cleaning
Do let me know if you'd love to see reviews of more makeup sponges or maybe palettes from amazon? Comment down below
RATINGS: 3.8/5