Club Factory Review: Club Factory Bag Reviews | Club Factory Online Shopping Review
Club Factory is probably one of the most popular websites that sell jewelry, shoes, clothes, bags, and accessories at such an affordable price. I was very eager to try club factory but I was quite skeptical about it. So, after a not-so-good review from my friend and my infinite love for handbags got me to give this website a try. Want to see what stuffs I got? Keep on reading my Club Factory Review.  
Where Is Club Factory from?
Club Factory has positioned its market in places like India, Europe, United States, Southeast Asia, and the Middle East. (Source: Wikipedia)
How long does Club Factory take to deliver?
I placed an order on 24th of October, 2018. After 3 days, on 27th of October, my order was processed. On 2nd November 2018, my order arrived in India (Mumbai). Then finally on 8th of November, the order arrived in Guwahati, but the courier service (Xpressbees) delivered my order on 10th of November. 
So, it took 17th days for Club Factory to deliver to my location.
Club Factory Review | Club Factory Bag Reviews
My Club Factory Haul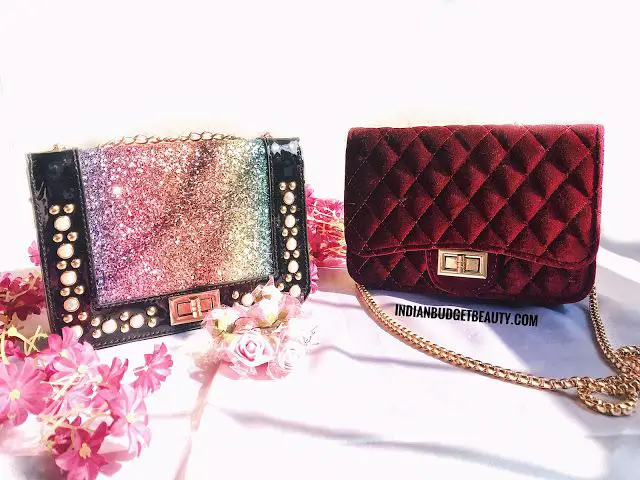 I ordered the following two bags from ClubFactory.com. Those were in the Cross Body Bags section :

Quick Bag Product Velvet Small Square Chain Oblique Cross Lock Single Shoulder (Color: Red)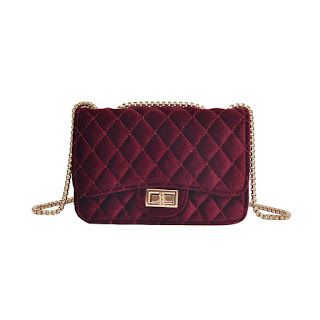 Picture of the product on ClubFactory.com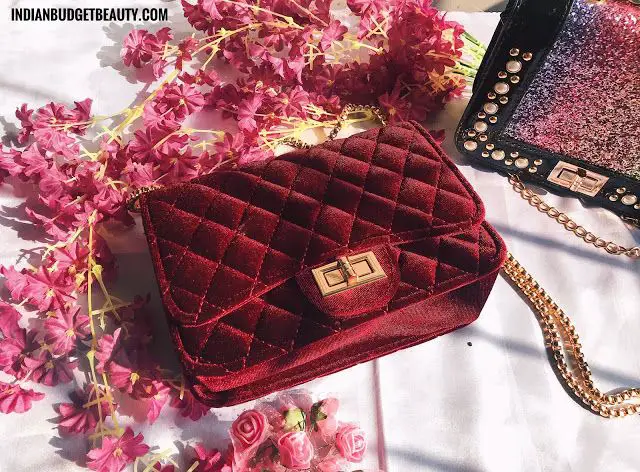 This is my favourite bag from the haul. I ordered it for Rs.900, but now the price has decreased. It is available in 4 different colours – Red, Green, Black and Pink. I chose the colour Red.  I've been wanting to get my hands on this kind of quilted velvet bags with chain detailing. It has a gold cross lock accent and a long strong golden chain. You can adjust the chain and decrease its length. It is a great investment, loved the quality of the bag.   
RATINGS: 5/5
Also Read:
Super Fire Rivets Sequins Small Crossbody Bags (Color: Color)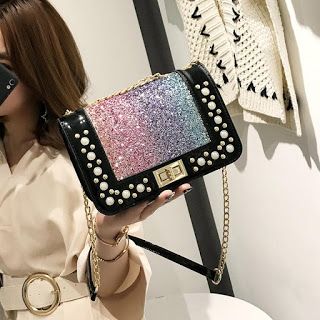 Picture of the product on ClubFactory.com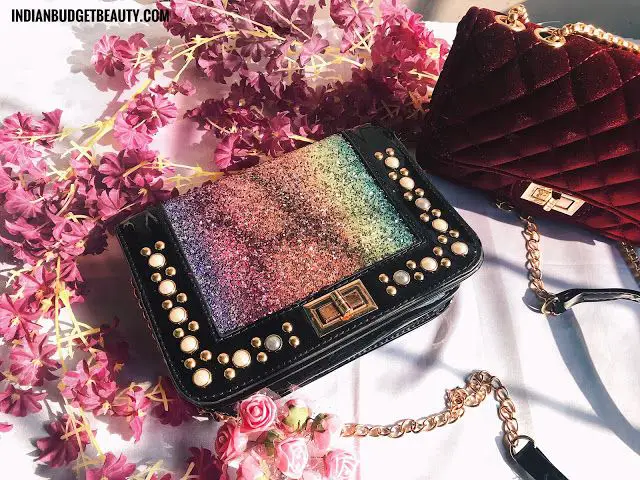 I purchased this bag for Rs.600. It is available in 5 different colors. I chose the ombre (color) variant. This bag has beautiful pearl and rivet detailing on the front along with an ombre shimmer. The shimmer particles do not come off which is a good thing.
The chain strap is golden but very long. It is adjustable, you can use it as a sling bag or can double up the chain and use it as a handbag. I feel like the finish of the bag is not that great but is an okay product, looks good.   
RATINGS: 3/5    
If you loved this club factory review, then watch the full unboxing on my YouTube channel below here