Best matte lipstick in india under 500! Hello Everybody, since a lot of you have been DMing me about creating an affordable list of liquid lipsticks which are available in India under Rs.500, so here I'm at your service creating a list of the best liquid lipsticks which are launched/available in the Indian marker (offcourse Under Rs.500)
Disclaimer : I'll post about only those lipsticks which I believe in. This list will start in an increasing price order.
Miss Claire Soft Matte Lip Cream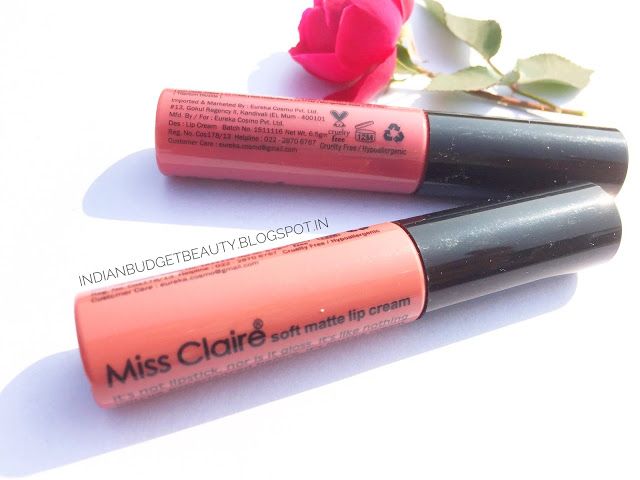 These lip creams are the dupes of NYX Soft Matte Lip Cream. They are non drying on the lips and very light weight. They have a huge shade range as well. It stays about 5-6 hours and doesn't feel feel heavy on the lips. Its very light weight and the texture is to die for
PRICE: Rs.120-350
Availabilty: Amazon | Nykaa | Flipkart
ALSO READ:
Incolor Matte Me Ultra Smooth Lip Creams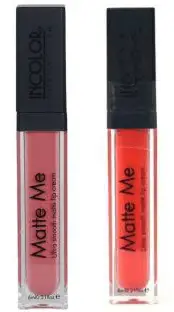 These lipsticks are the dupes of Sleek Matte Me Ultra Smooth Lip Cream. They are super matte so I recommend using a primer/lip balm underneath. They are super long lasting and are amazing for the price.These are smudge proof and water proof as well. I'd recommend the shade 415. They might be a little drying though.
About the product:
The iconic matte lipstick with perfect pop of colour.Incolor Matte Me Weightless liquid lip cream comes with a velvety matte finish that lasts all day long.Get your hands on the unquestionably smooth lip color that stays true for up to 8 hours, glides right on and gives that sophisticated silky matte finish that never feels dry and flaky.

Gorgeous silky matte finish.
Loads your lips with plush and pigment rich colour.
Elegant shades that flatter all skin tones

PRICE: Rs.150-300
ALSO READ
Nicka K True Matte Lip Color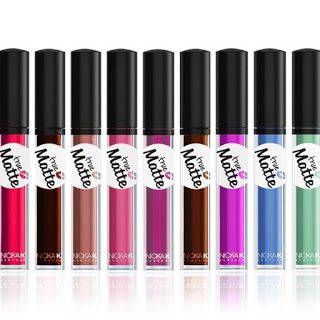 Nicka K is an affordable US based brand. They have an amazing collection of Matte Liquid lipsticks. Their True Matte range is quite raved about my youtubers and bloggers.
About the product:
Pucker up with this beauty called the Nicka K True Matte Lip colour! This exceptional liquid shade is the perfect marriage of a rich payoff of a matte lipstick, and the comfortable glide of a gloss. Saturate lips with one of 18 bold shades and let the color set for a flawless matte lip that lasts!
Long lasting, matte liquid lip colour with rich pay-off.
Perfect combination of gloss and matte.
Transfer and water-proof.

Non-drying formula.
I'd highly recommend the shade "Turkish Rose" and "Santa Fe" 
PRICE : Rs. 395
L.A. Colors Matte Liquid Lip Color
These liquid lip color is available in 17 different shades (in India) and has a huge range of colors starting from nudes to pinks to reds. Basically it has a shade for every skin tone.
About the product:
The LA Colours Matte Liquid Lip Color is smooth, easy to apply liquid formula that dries to a super matte finish. The long wearing formula is perfect for all day wear with minimal touch-up.

Available in a variety of shades.
PRICE : Rs. 395
Availabilty : Amazon | Nykaa | Flipkart
Eylina Velvet Lip Color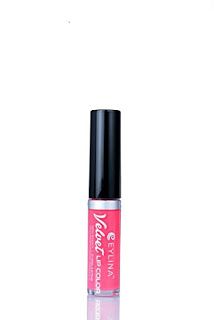 These lip colors are from the brand Eylina, which is an Indian Brand. They are vevety in texture and are long lasting. They are available in 9 shades.
About the product:
Perfect your lips with the new, Vibrant shades of the new Eylina
Velvet Lip Color lipsticks. These stunning velvet lip colors are
ultra-light weight and come with a transfer proof formula that
will
get you ready to show off your pout in total style.
Velvet smooth and rich colour
Special moisturising formula
Available in stunning shades to choose from
100% cruelty-free product
PRICE: Rs. 399 | BUY IT HERE 
SUGAR Smudge Me Not Liquid Lipstick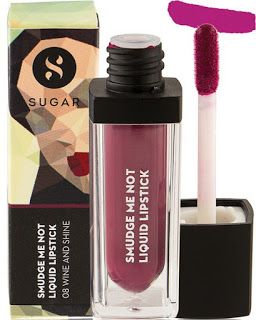 These liquid lipsticks are available in 20 shades! The shade range is so pretty
and very modern. They have a shade for every skintone.
About the product:
Features:

The SUGAR Smudge Me Not Liquid Lipstick gives you opaquepigmentation with a single swipe that stays all day with zero featheringor fadingThis favourite mattifying fix contains a generous helping of Vitamin E and comes in a full range of 10 gorgeous shades that is guaranteed to make your OOTDs stand outThis product is dermatologically tested & approved and 100% safe for your skin
PRICE: Rs.499 | BUY IT HERE
Wet n Wild MegaLast Liquid Catsuit Matte Lipstick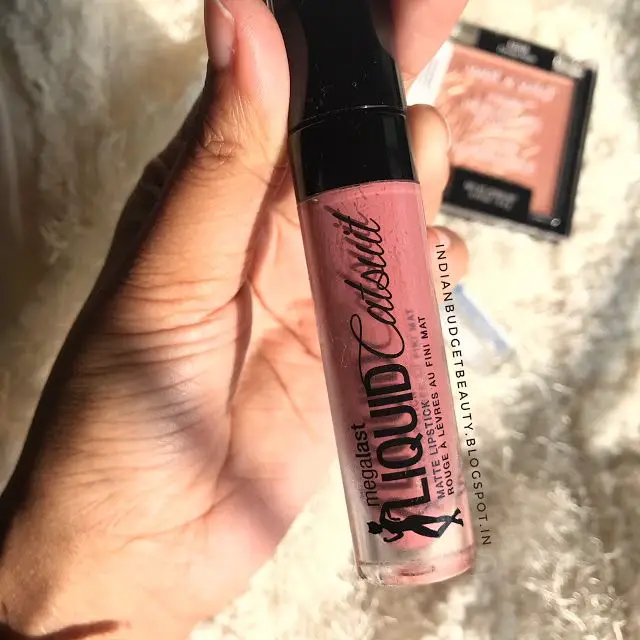 This lipstick has a light weight formula which does not dry your lips out. 
It does not feel heavy like some liquid lipstick. Its very comfortable and long lasting. 
This lasts for about 5-6 hours after which a little touch ups are required. 
About the product:
Features :

Glides on glossy and transforms into high – pigmented matte finish.

Lightweight formula made with serious staying power.

Intense pigmentation without drying the lips.
PRICE: Rs. 499 | BUY IT HERE 

ALSO READ