Recently, I've picked the ADS PRO Matte Me Ultra Smooth Lip Cream in the shade 409 Rose Blossom from the ADS Matte Me Lipstick lipstick range. This ADS Pro Matte Liquid Lipstick range is very affordable compared to other Matte Me Lipsticks. As you all know I have a weird obsession with matte lipsticks, especially the Matte Me range. So, when I came across this color from ADS Matte Me Lipstick, I just fell in love with it. Read on to know more about this ADS Matte Me liquid lipstick review.
PRICE: Rs.200-250
INGREDIENTS:


PACKAGING: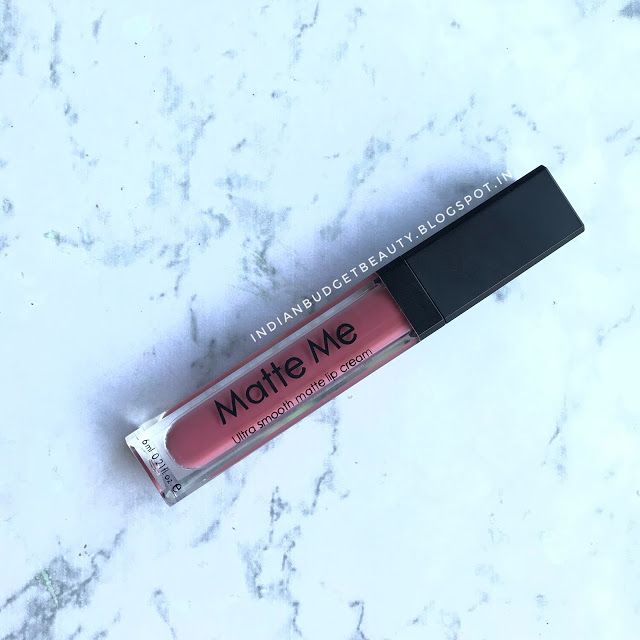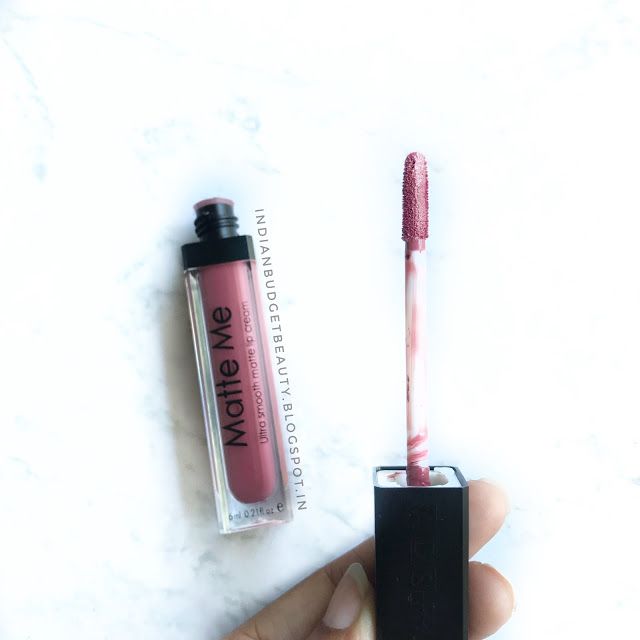 ADS PRO Matte Me Ultra Smooth Lip Cream is Similar to Sleek's Matte Me. The lipstick comes in a transparent glass tube and the color is visible through the tube. It has a dome-shape applicator which again is a plus point because you can easily apply it.
In the front space, the brand name and the word "Matte Me" is written. And the cap is matte black!  The backside of the tube usually has the bar code thing and the other details of the product. The packaging was quite sleek. It is good for traveling.  
Also Read: Swiss Beauty MATTE ME Ultra Smooth Matte Liquid Lipstick (S-17 Petal) REVIEW
ABOUT THE SHADE: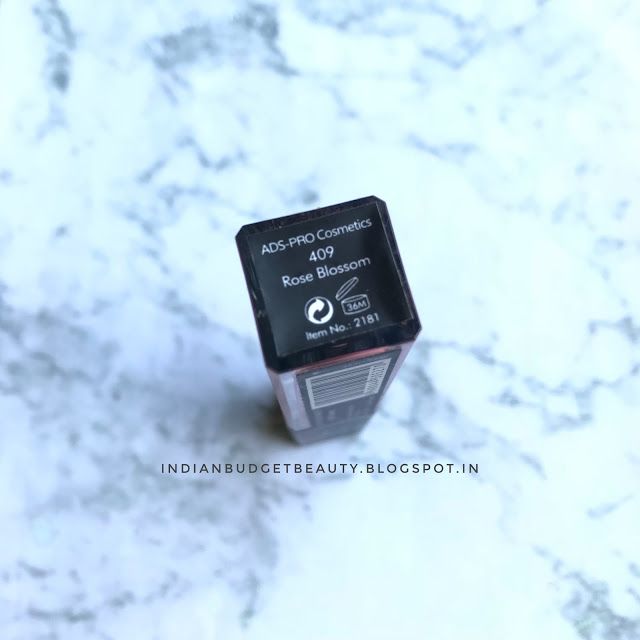 The shade 409 Rose Blossom is quite flattering. It appears to be a mauvy pink shade when viewing inside the house. But on different lighting, it appears with different undertones. When viewed against direct sunlight, it looks a very pretty warm toned dusty pink Very similar to Colorpop Viper (under direct sunlight)
Also Read: Arezia MATTE ME – Light Brown REVIEW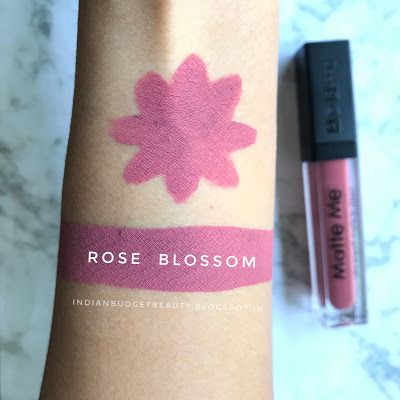 CONSISTENCY & FINISH:
The consistency is very creamy and the finish is super matte.
STAYING POWER:
I'm very impressed with the staying power of this lipstick. It stays for about 6 hours. After which, it starts fading off.
What I Like About ADS Pro Matte Liquid Lipstick:
Affordable
Pretty Shade
Long Staying Power (About 6 hours)
Super Matte
Great Packaging
Travel Friendly
Good applicator
Does not contain Parabens
What I Don't Like About ADS Pro Matte Liquid Lipstick:
Very drying without application of lip balm
Can feel heavy on the lips
Will I repurchase?
Yes, probably in a different shade  
RATINGS: 4/5