Hello Everybody, hope you all are doing well. Recently  bought a few products from Miss Claire and I absolutely love it! Here's my Miss Claire Single Eyeshadow Review.
What The Brand Says:
Miss Claire's Single Eye Shadow features a long-wearing crème powder formula that is super creamy, insanely pigmented, and has one swipe intensity. This collection features a range of everyday shades that combine high-pigment with high-shine.
Miss Claire Single Eyeshadow 0458, 0651, 0505 Review
Price: Rs.160
INGREDIENTS: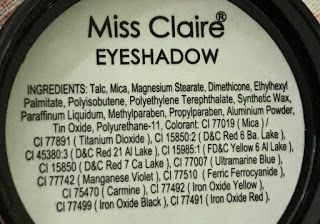 Packaging
The packaging of these Miss Claire Single Eyeshadow Review is very simple and basic. It does not come with its own applicator or mirror, but I like it a lot since it is very compact.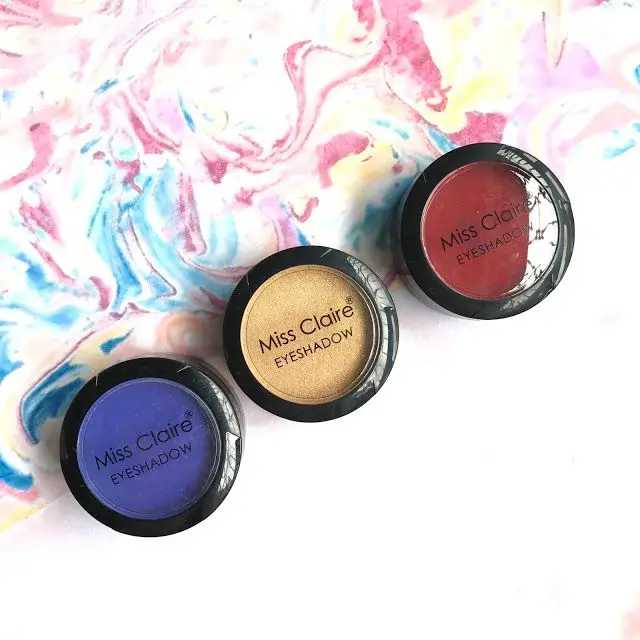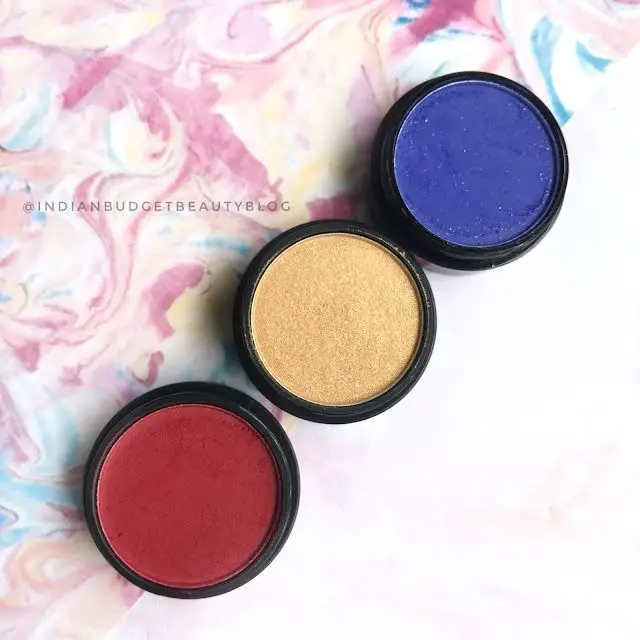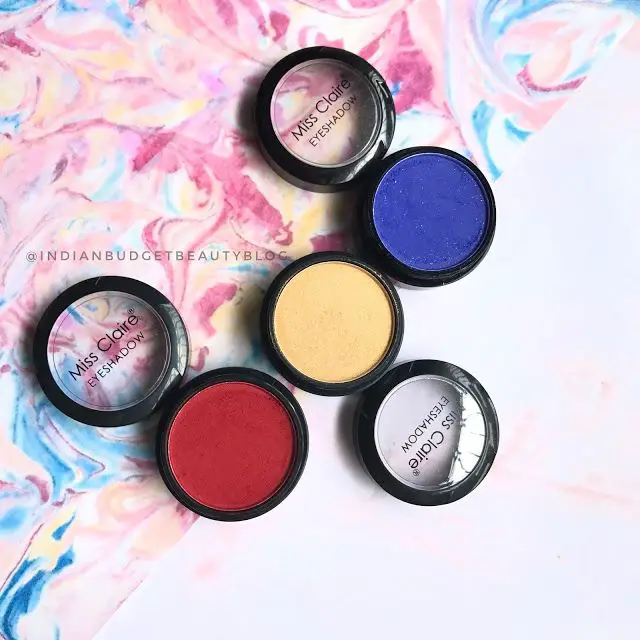 Pigmentation & Blendability
These eyeshadows are very pigmented and super bendable. You just need to dip your brush
Miss Claire Single Eyeshadow Swatches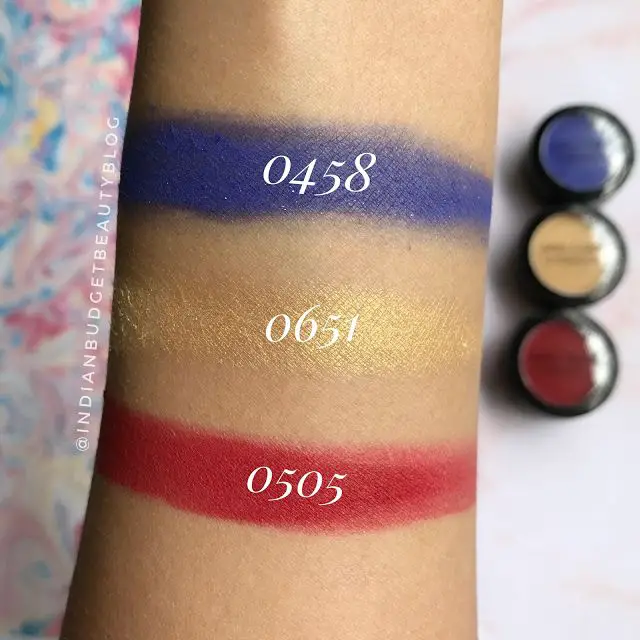 0458 (BLUE): This is a very beautiful royal with silver glitter in it. Its matte but has few specks of sparkling shimmer in it.
0651 (GOLDEN): This is a very beautiful Gold eyeshadow which can also be used as a highlighter for the face. This is less pigmented than the other two. It is totally build-able.
0505 (RED): This is the most pigmented color among the three. Its fully matte and can easily make your eyes go overboard if you use it too much. Totally love this shade.
Eye Makeup Using Miss Claire Eyeshadow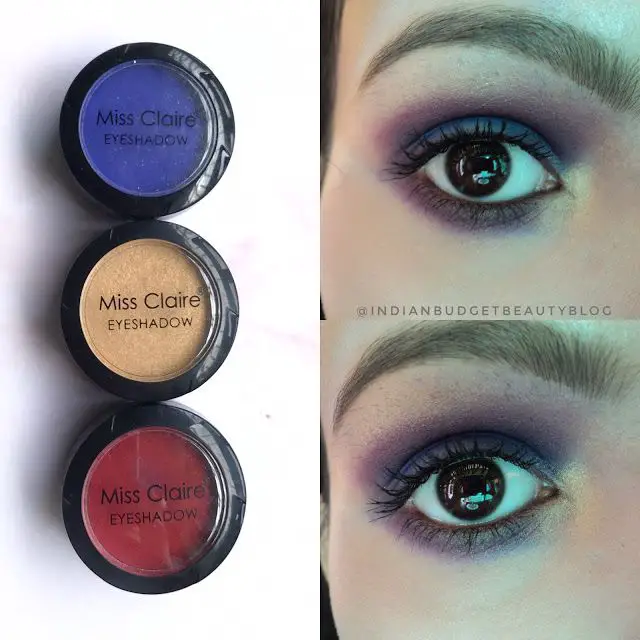 My Review About The Product
I don't know why I'm so connected to Miss Claire , so as soon as I got these at a local store, I just grabbed it. These are super pigmented and very blend-able and stays for about 4-5 hours WITHOUT eyeshadow primer. I created a look using these three eyeshadows and I haven't used any primer and damn it looked amazing. You can also mix these colors as well, like I mixed the red and blue shade to get the perfect purple for my EOTD.
The blue eyeshadow has a little bit fallout, but do you know that fallout means that your eyeshadow is blendable? Yes I am absolutely right about this. The blue eyeshadow needs building up if you are packing the color on your lid for maximum intensity.
The red eyeshadow is very very pigmented and this doesn't have any fallout but its blendable as well.
The golden color is very subtle and this works great as a face highlighter as well. If you follow me on instagram, you might know about it. Follow me @indianbudgetbeautyblog!
Overall, if you use an eyeshadow primer, the staying powder will increase more.
These eyeshadows are available in so many different shades that I just feel like buying more and more. I totally recommend this to you all.
PROS:
Affordable 
Good Quantity & Quality 
Easily Blendable 
Very Pigmented 
Available in various shades 
Long Lasting 
CONS: 
Contains Parabens 🙁 
Have a bit of fallout
RATINGS: 4.5/5
Related Reviews: