Hello everybody! I hope you all are doing well.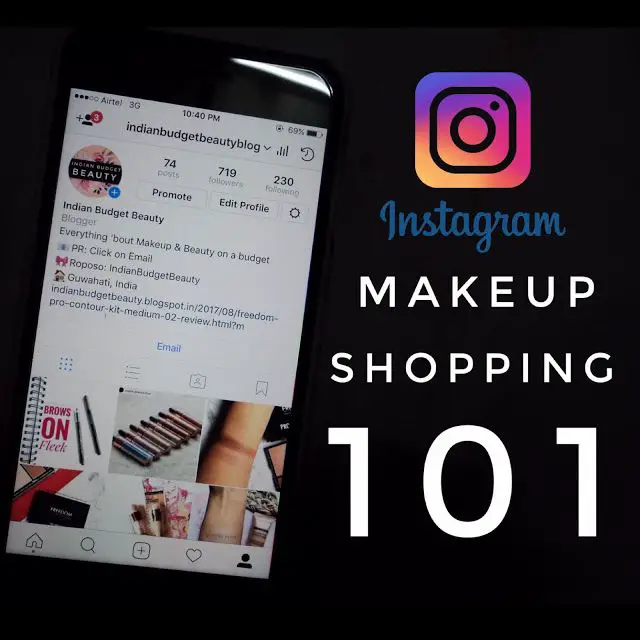 Instagram stores are very popular now-a-days, be it for clothing, makeup, jewellery, everything! There are lots and lots of 'intsa-seller' and it makes it difficult for consumers like us to take the right decision. So you must also keep in mind some few basic points before buying something from an instagram seller.
       

Look at number of followers they have. It's preferable that you go for pages that have more than a 1000 followers. But also keep in mind that followers can be bought online as well.

         

Take a look at their tagged pictures. If you get to see lots of images of other customers, try going through as many posts as possible. You'll get to know 'bout the page's response and the customer's opinion as well.

       

Go for pages of your city. They might provide you COD and free shipping.
           For Example: I live in Guwahati, so I opt for a page which is based in Guwahati. They offered me COD, next day delivery and also free shipping. So it's very convenient for me to order through them and I had a safe experience as well.
      

Try looking through all the posts and comments. Look at the prices and compare their prices with different pages. For Example: If one seller is selling a product for say Rs.300 and the same product is being sold for Rs.250 at another seller, then try opting for the second seller. But make sure to apply the first two steps in the second seller.
         

Don't be fooled by 'less priced' products.

       

There are many pages that seller fake ABH palettes, MAC lipsticks, etc. So if they are being labelled as 'first copies' and the seller tells you that they are selling real products, don't be fooled by it.

 

 

If you pay by using paytm or bank transfer, make sure to immediately tell the seller through call or text.

      

If your seller tells you that your product has been dispatched, make sure to ask them the tracking ID or link. It makes it easily for you to know where your product is being located.

       

NEVER FORGET to screenshot every message that you receive from your seller on instagram. Save them as proofs and also don't forget to screenshot your transactions and keep all the details.

      

 

Lastly, go for pages that are recommended by everyone and have genuine records
So guys, this are all the tips that I've put together from my experience from instagram sellers. 
If you want to share your own opinion on it, please do write back to me at the comments section below.