Hello everybody, I know I'm lazy AF. I posted a pic on my Instagram 6 days ago showing a sneak peek of this particular MeNow Lip Liner Set. You can check it out here
MeNow Generation 2 Lip Pencil contains 12 lip liners. This MeNow True Lips lip liner Set has a range of colors, specially mauvey nude shades.
PRICE: Rs. 299
Availability: Amazon
CLAIMS:
Waterproof
Multi-vitamin
Enriched with Aloe Vera
INGREDIENTS: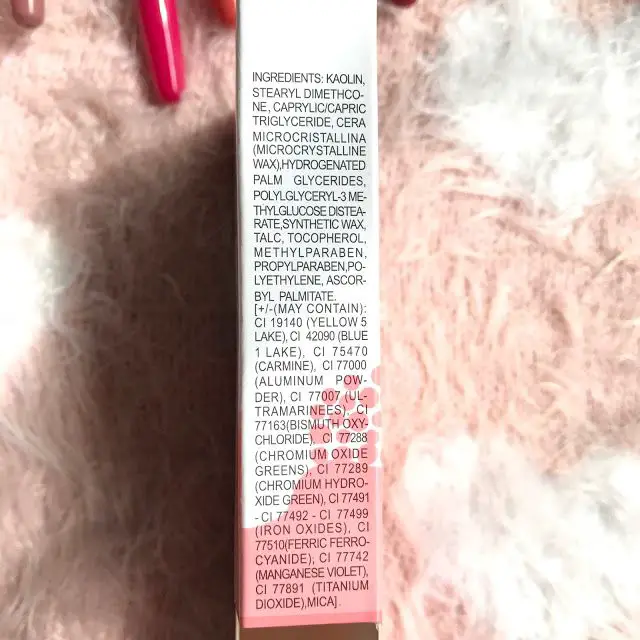 PACKAGING: 
The lip liners comes in a cardboard box; which has all the details written in it. The box contains 12 lip liners which can also be used alone. They look like cute sketch pens with color coordinated caps. They are very light weight and travel friendly. They lack a sharpener though.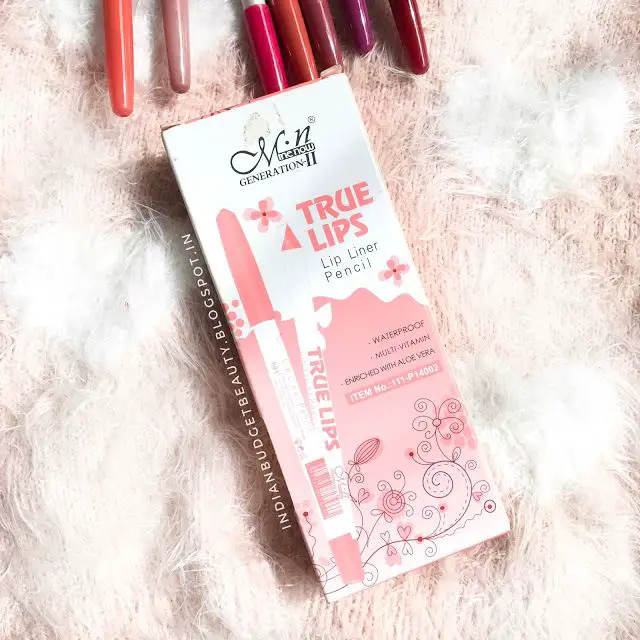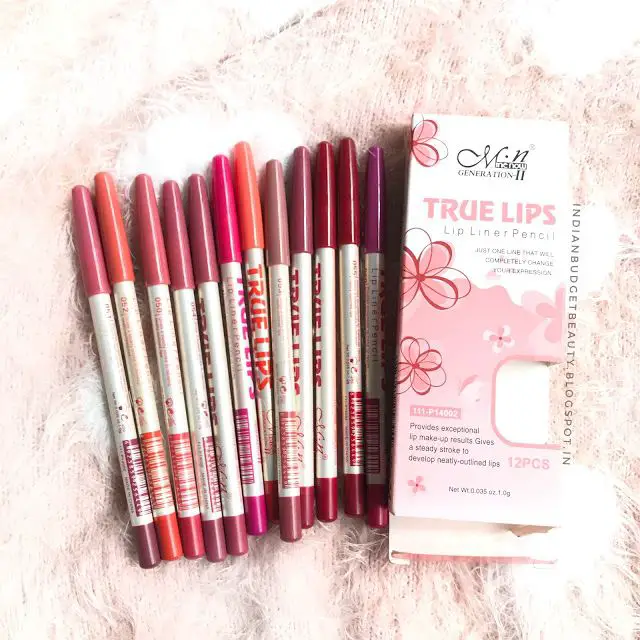 PIGMENTATION & TEXTURE:
These lip liners are pigmented and matte in texture. They does not feel dry on the lips if prior to application a good lip balm is applied. They glide smoothly without any hindrance. But the lighter shades need to be layered to get good pigmentation, in comparison with the darker shades.
SHADES: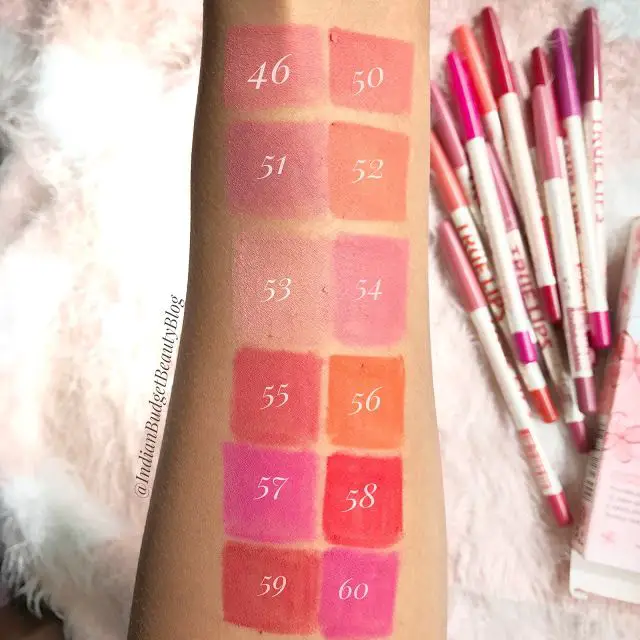 The whole lot contains 2 nude, 1 peach, 2 mauves, 2 oranges, 3 reds and 2 pinks.
NUDE: Shade 46: This is a light peachy nude shade Shade 53: This shade is a very nude shade with light pink undertones. Since it washes me off so I use it as a base for other lipsticks.  
PEACH: Shade 50: this is a pure peach shade    
MAUVE: Shade 51 This is a beautiful mauve shade. Very pretty with cool undertones Shade 54: This is my FAV shade. Its a mauve color with lilac undertones  
PINKS: Shade 57: This is a pink-fuschia shade Shade 60: This is a pink-fuschia shade with purple undertones  
ORANGE: Shade 52: This is a pale orange shade Shade 56: Its a bright pumpkin orange.  
RED: Shade 55: This is a light red shade Shade 58: This is a warm red color Shade 59: This is a maroon-red color  
Also Read: Gigi Hadid Erin X Maybelline New York Color Sensational Lip Liner Review
MY FINAL VERDICT: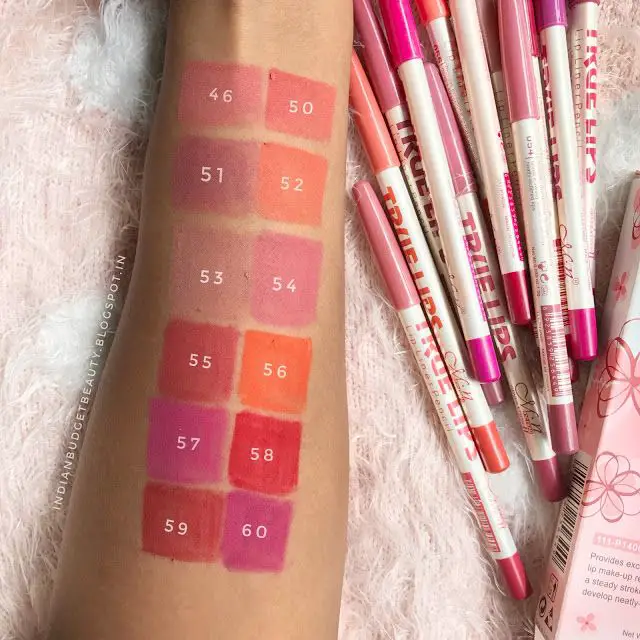 Staying Power: 4 hours
Finish: Matte
Waterproof: Yes
Smudge-Proof: Yes
Sharpen able: Yes
I highly recommend these lipsticks to everyone. They are very affordable and lasts long. The shade range is brilliant. They are water proof and smudge proof, so a makeup remover is needed to remove them.
Also Read: 7HEAVEN'S Glimmersticks For Lips Review
PROS:
Super Affordable
Cute Packaging
Variety of shades
Matte finish
Waterproof
Smudge Proof
Colour Coordinated Packaging
CONS:
No sharpener provided
Contains Parabens
RATINGS: 4.5/5