A couple of days ago, I got two Mond'sub sheet masks and this particular mask was highly requested by you guys. So, here I am writing my review for this Mond'sub Gold Facial Mask.
PRICE: Rs.250 
INGREDIENTS:
AQUA, GLYCERIN, PROPYLENE GLYCOL, HYDROLYZED COLLAGEN, GLYCYRRHIZA GLABRA (LICORICE) ROOT EXTRACT, SCUTELLARIA BAICALENSIS ROOT EXTRACT, TREHALOSE, GLYCERYL STEARATE, ROSE EXTRACT, HYALURONIC ACID, MICA, PHENOXYETHANOL, FRAGRANCE    
ABOUT THE PRODUCT:
This highly effective anti-aging facial mask is an intensive treatment which helps by lifting and nourishing the skin. It can promote and natural collagen production giving you a natural glow. The luxurious and natural skin treatment is being used by many spa's internationally. This product can gradually release the nutrients under the body temperature and permeate quickly into the skin, providing skin with the nutrients and moisture needed. The thickness of gold collagen crystal facial mask can get thinner from 1mm to 1mm with the absorption rate of above 98% when it is applied  
MAIN FEATURES:
Moisturizing & Re-hydrating
Brightening & Smootening
Accelerating Cell Renewal
Tightening. Lifting & Anti-Wrinkle
PACKAGING:
The mask comes in a plastic package and contains the gel-like mask along with the serum. All the ingredients and the instructions are written on the back side of the mask's package. It is very easy-to-use and travel-friendly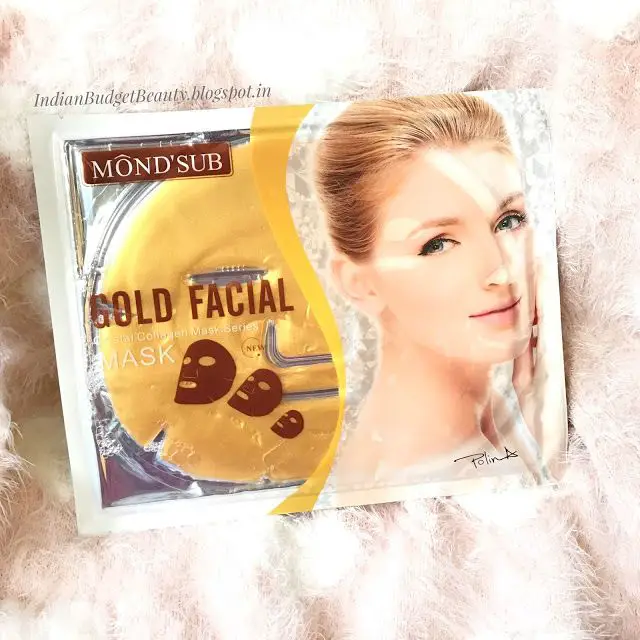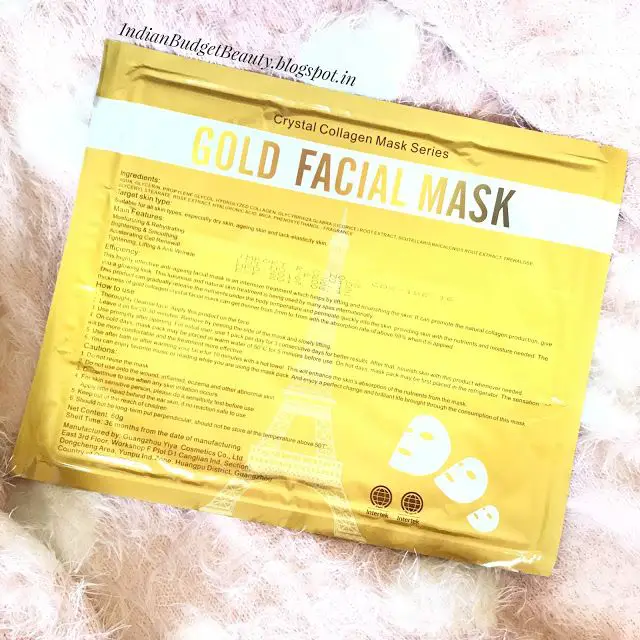 THE MASK: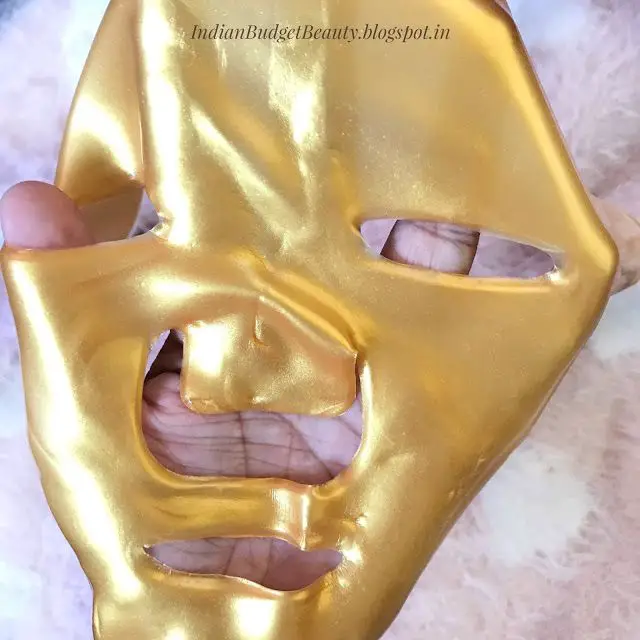 MY EXPERIENCE:

I love the concept of this mask. It has a unique gel-like consistency that gets thinner with an increase in the absorption rate. This mask contains:  
Glycerin which moisturizes the skin.
Collagen which in giving our skin strength and elasticity and also replaces dead skin cells.
Licorice which has skin lightening effect. 
Scutellaria baicalensis (Common Name: Skullcap), which has been used for treatment of inflammation
Trehalose which is used to prevent moisure loss.
Rose extract, which has anti-bacterial, anti-inflammatory, (etc) properties.
Hyaluronic acid keeps collagen synthesis up, as well as retaining skin moisture, contributing to the anti-aging benefits to the skin.
Glyceryl Stearate, which is a lubricant and helps in smoothening and softening the skin
I've applied this mask for 20 minutes and then I've rubbed the excess serum on my skin. It gave an instant glow which lasted for the whole day. It does brighten up the skin and gives a 'glow from within' kinda look. It provides decent moisture. This mask is very travel friendly and I would recommend it to everyone.    
RATINGS: 4/5
Also Read: MOND'SUB Anti-wrinkle, Moisturizing, Nourishing & Hydrating Facial Mask Review
(Part of PR Kit)