Contouring and Highlight is THE TREND at the moment. So when I stumbled upon this amazing contour kit from
Odbo
(A makeup brand from Thailand), I had to buy it. So here's my review of this affordable contour kit.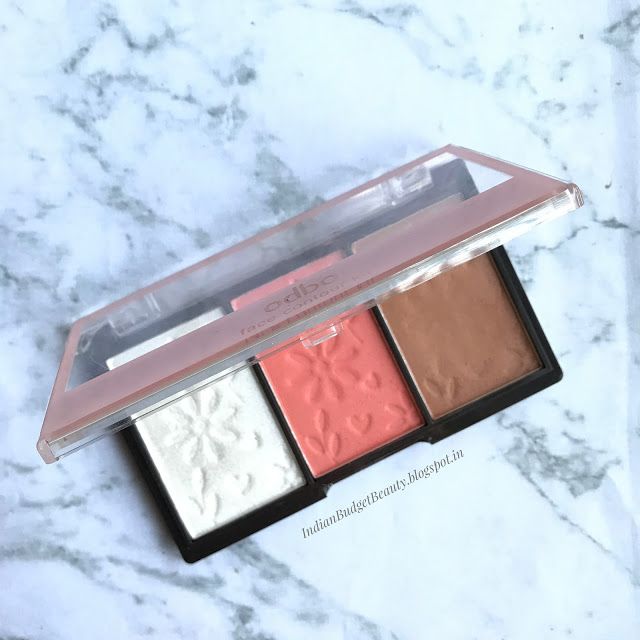 PRICE: Rs.250 (Keeps on fluctuating)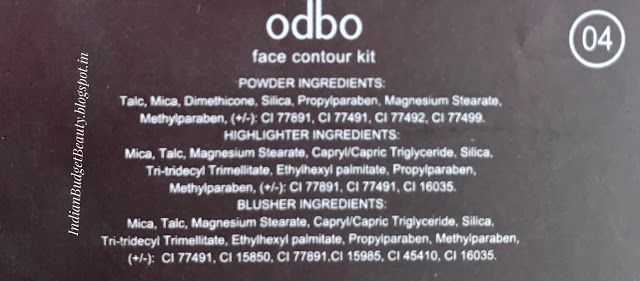 PACKAGING
: The packaging is very cute. It has a white outer covering with patterns on it. The palette is of plastic and is baby pink in color. The highlighter, blush and bronzer are well separated and has designs on it.
But it lacks a mirror and a brush. So you will need to use separate brushes.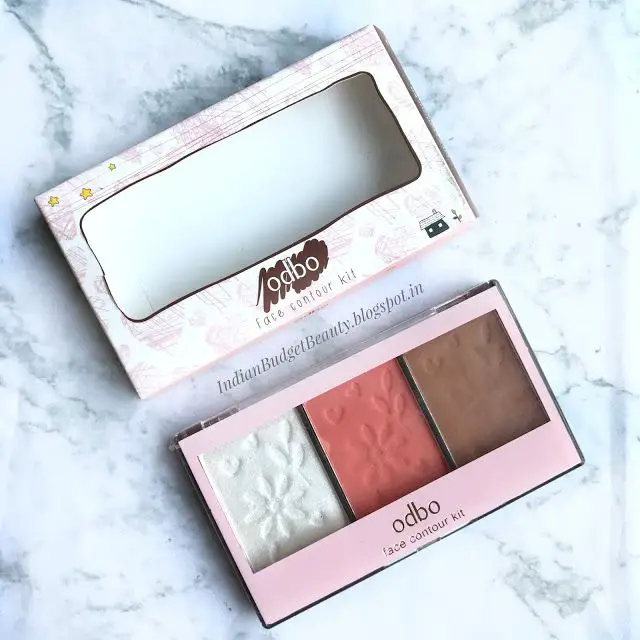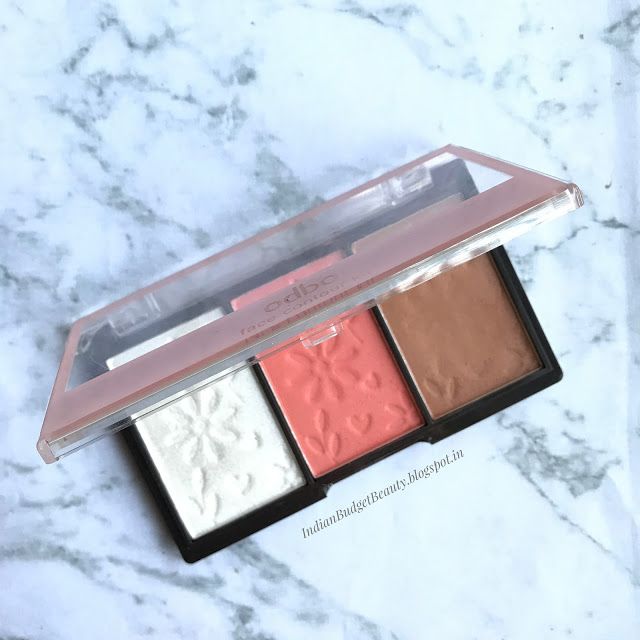 PIGMENTATION & BLENDABILITY:
All three of them are well pigmented. They are very bendable and are not at all powdery. They don't have much fall outs as well. 
Highlighter: This is an ice-y white pale highlighter with gold reflects, very pigmented and gives a good glow. But it'll only sooth pale skin-tones. I used it as an inner corner highlight.
Blush: It is a coral pink-orangy sort of a color, very unique in appearance. It is very pigmented and blends well. 
Contour: It is a warm toned contouring shade, so I use it as an everyday bronzer. It gives a good warmth to your face and blends well.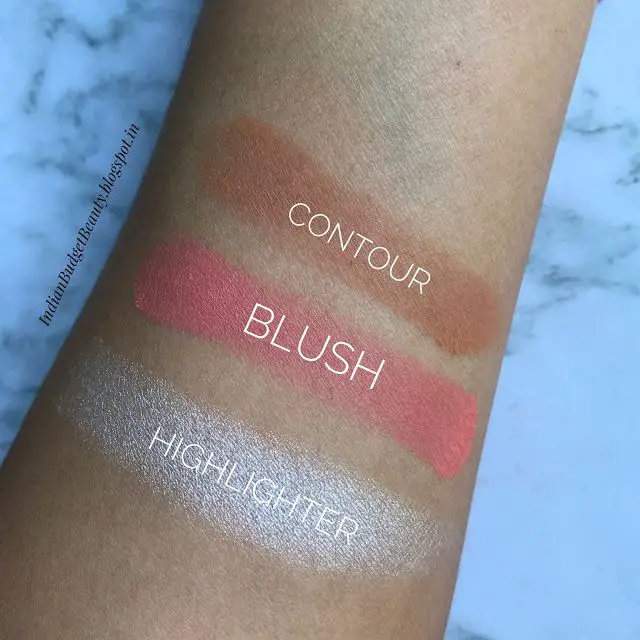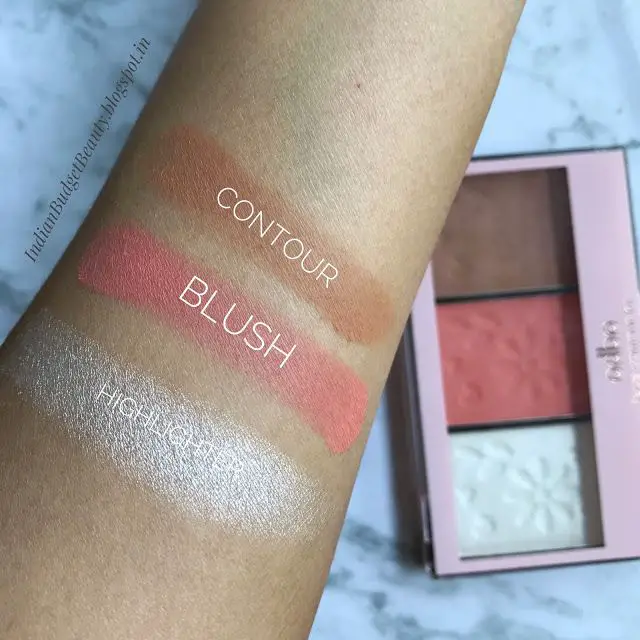 This is a very affordable contour kit, very pigmented and compact. This is available in different variants, I've bought the shade 4. I use this product everyday to give a little dimension to my face. All three of them are very blend-able and has a little (negligible) fall out whatsoever.
This one is a multitasking product. I've used them as eye-shadows as well.
Coming to the staying power, the bronzer/contour last about 3-4 hours on my face, the blush has a staying power of about 4 hours and the highlighter has a staying power of about 5 hours. With a setting spray and a primer underneath, the staying power can be maximized.
Overall, what more can I ask for at Rs.250? This is perfect. I recommend it to everybody.
PROS:
Super affordable
Contains a contour, blush and highlighter
Very blend-able
Good pigmentation
Has good staying power
Multitasking product.
Comes in different variants
Ingredients are mentioned
CONS:
Contains parabens
Not travel-friendly 
RATINGS: 4/5