Hello Ladies, recently Jabong.com had a huge sale going on and Jabong 
definitely
 gives record breaking deals on makeup items. So I ended up buying the MUA Glamour Night eye palette.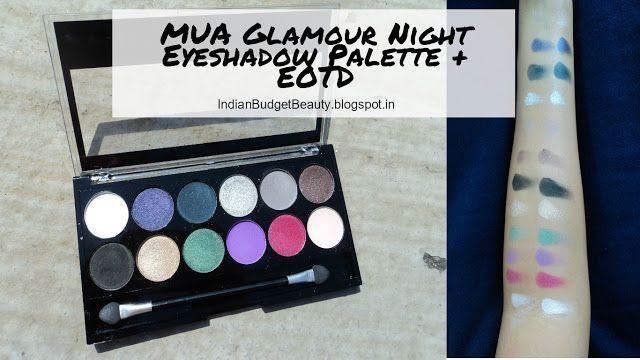 ABOUT THE BRAND:
Makeup Academy Professional a.k.a MUA is a UK Based makeup brand which creates really affordable makeup products which are high in quality.
ABOUT THE PRODUCT:
Pure seduction comes in 12 shades as is apparent in this Glamour Nights eye palette from MUA. Featuring shimmering and matte shades, it is all you need to flaunt classic, smoky eyes to metallic, catwalk hues.
PRICE: Rs.1050 for 9 g (I got it for Rs.484 hehe) 
INGRIDIENTS:

MUA Glamour Night Eye-shadow Palette + EOTD
PACKAGING: The packaging is quite sturdy and see through. It contains a typical dual sponge tip applicator and does not contain a mirror. All the 12 eye-shadows are placed in circular pans and are well coordinated. It can be worn as duos or trios as per your liking.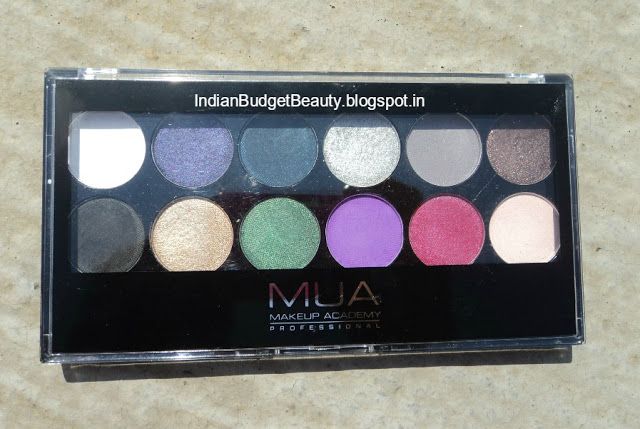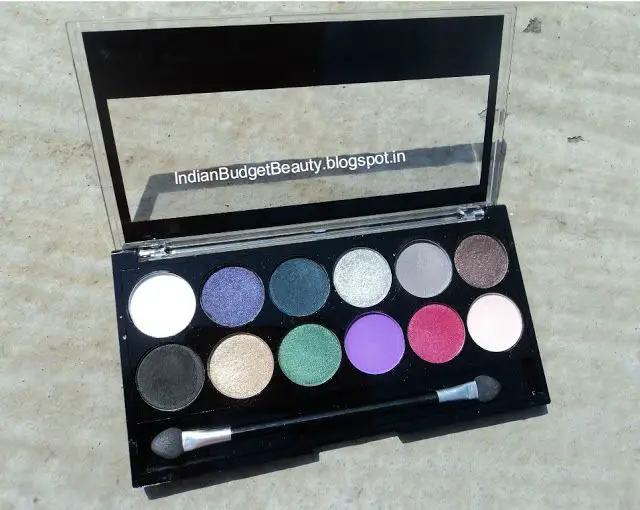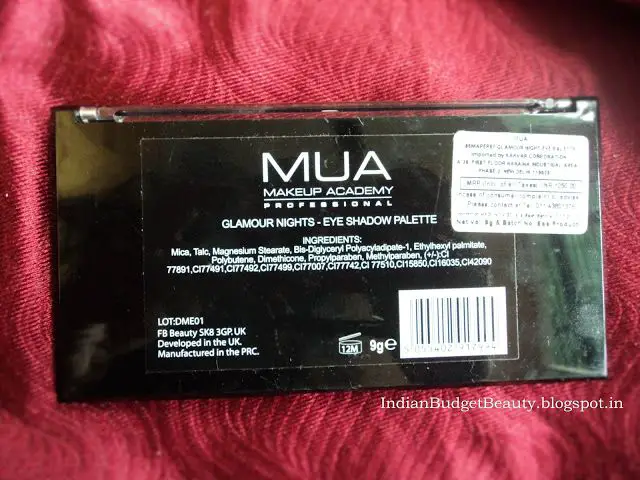 SHADES: 

First shade is a matte white shade. This is the least pigmented shade. Totally unflattering.
Second shade is a shimmery dark blue shade. This is very pigmented and a very pretty shade but has a little fall out
Third shade is my fav! This is a greenish-blue shimmery colour, super pigment and buttery soft.
Fourth shade is a typical glittery silver colour, very pigmented and contains fine glitters.
Fifth shade is a grey matte shade, not at all pigmented, very unflattering.
Sixth shade is a shimmery brown shade. This is very pigmented as well and very beautiful, can be used as a crease shade as well.
Seventh shade is a black matte shade. This matte shade is super pigmented and very matte and buttery soft!
Eighth shade is a typical shimmery gold shade. This shade is very beautiful and glittery.
Ninth shade is a shimmery green shade which is pigmented as well.
Tenth shade is matte lilac shade. This one is pigmented but not as pigmented as the matte black shade. A pretty crease shade!
Eleventh shade is shimmery dark pink shade, very pigmented and less glittery, can be worn in the crease as well as on the lids.
Twelfth shade is a satin white shade. This shade is perfect for highlighting the inner corners or the brow bone. 
PIGMENTATION: 
I find the matte shades (except black) less pigmented than the shimmery shades. The shimmery shades are very pigmented!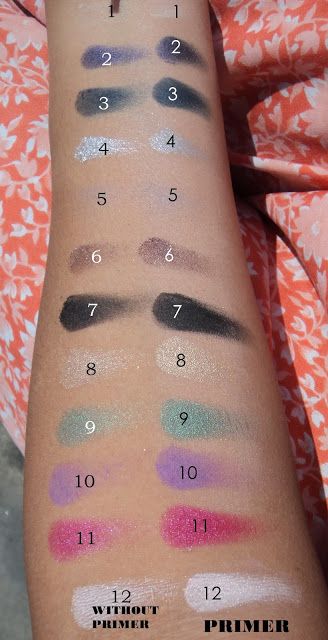 Outside the house
STAYING POWER: 
The staying power is quite good. It stays for about 5-6 hours without an eyeshadow primer and with eyeshadow primer its stays about 7-8 hours.
FINAL THOUGHTS:
This palette is very versatile and has vivid colors ranging from mattes to shimmery shades to satin shade! The colors are quite on the darker side which can be worn in the evenings and during the night but we can always tweak it to our needs. I love all the sades except no.1 and no.5 but overall the palette is very good. I recommend everyone to invest in such versatile palettes
EOTDS: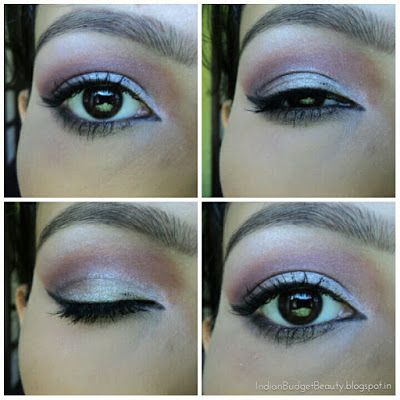 Look 1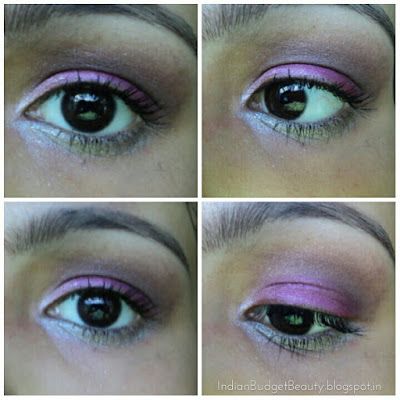 Look 2


PROS:
All the shades (except two) are pigmented.
Staying power is good.
Inexpensive.
Vivid & versatile shades.
Contains matte, shimmery & satin shades.
Blends easily
Sleek Packaging
CONS:
Cheap applicator.
Little fallout
Availability