Hello I'm back with another Skin18 face mask. If you haven't checked the previous one, then do check it out here. Today I'll be reviewing the L'affair Aloe Soothing 3 Step Skin Renewal Mask.

ABOUT Skin.18.com:

INGRIDIENTS:

MY REVIEW ABOUT THE PRODUCT:
PACKAGING:
The mask comes along with a cleanser and with a high function ampoule. I love the packaging because it is very travel friendly and is a total solution for a home facial.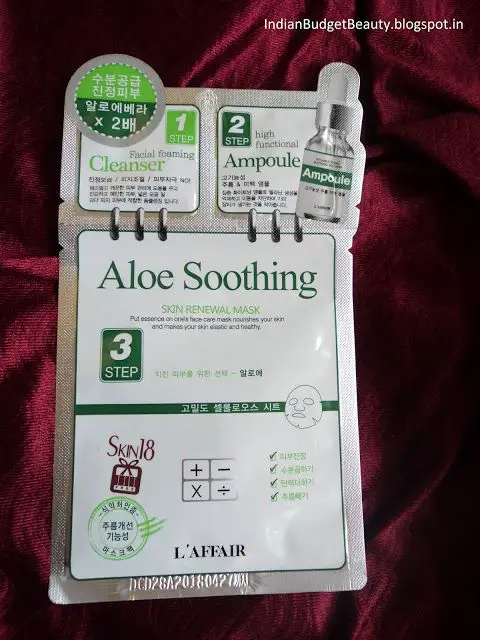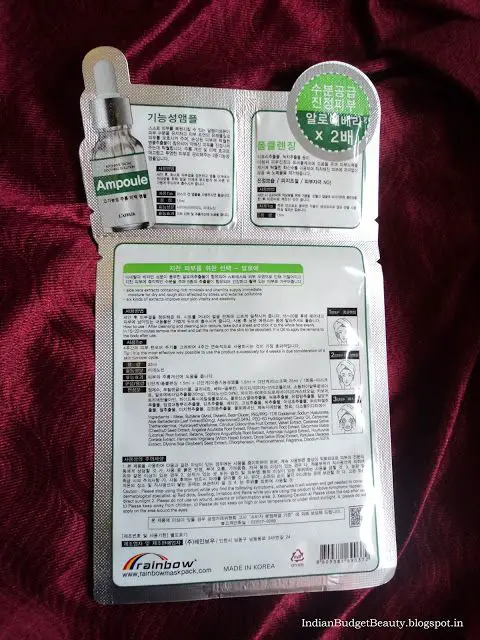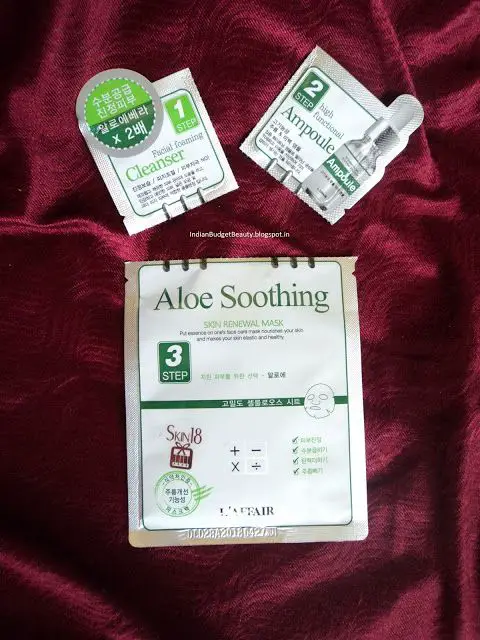 STEPS FOR USING THE MASK:
Step 1: Use the facial foam
Step 2: Massage the High function ampoule all over your face
Step 3: Put on the Skin Renewal Mask
Step 4: After 15-20 minutes, remove the mask and pat the essence all over the face or body.
MY EXPERIENCE WITH THE PRODUCT:
Cleanser:
The first step of this L'affair 3 step mask is the cleanser. The cleanser is thick in consistency and after applying the cleanser and cleaning your face with water, your face will feel squeaky clean. I love this cleanser!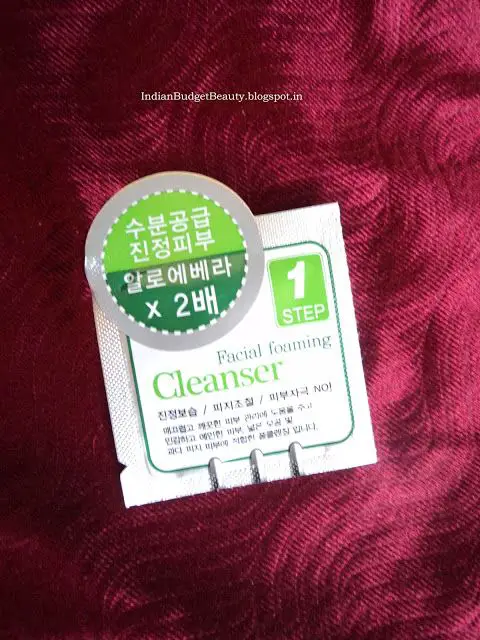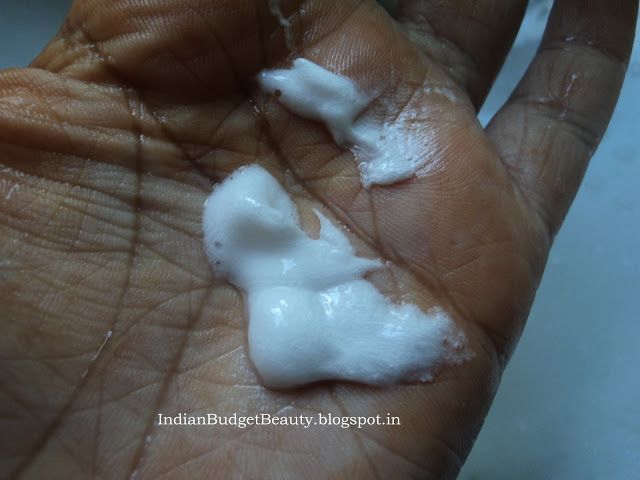 High Functioning Ampoule: 
Ampoules are filled with highly active ingredients like pure vitamins, enzymes in various combinations, and most of the time do not contain preservatives or chemicals. The ampoule here is in a thick gel-like consistency. This is the second step of this skin renewal mask. The ampoule must be well massaged into the skin. After massaging the ampoule, your face will feel very soft and plump.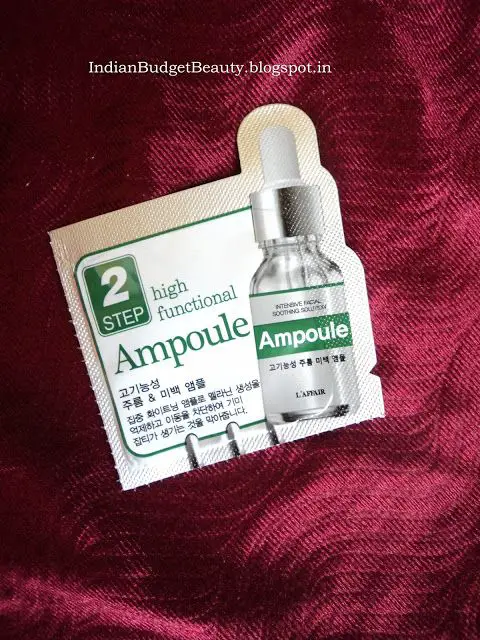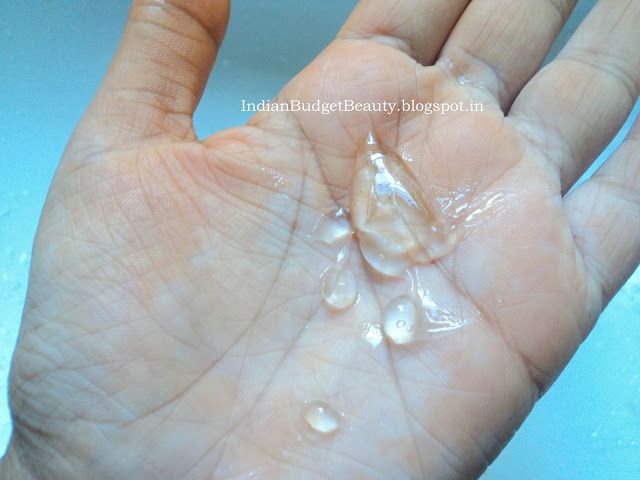 Mask:
The mask is very refreshing. It is made of soft cotton and helps the skin in absorbing the essence.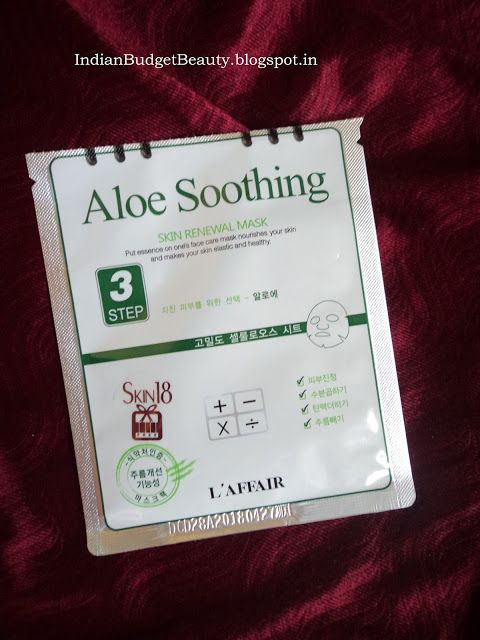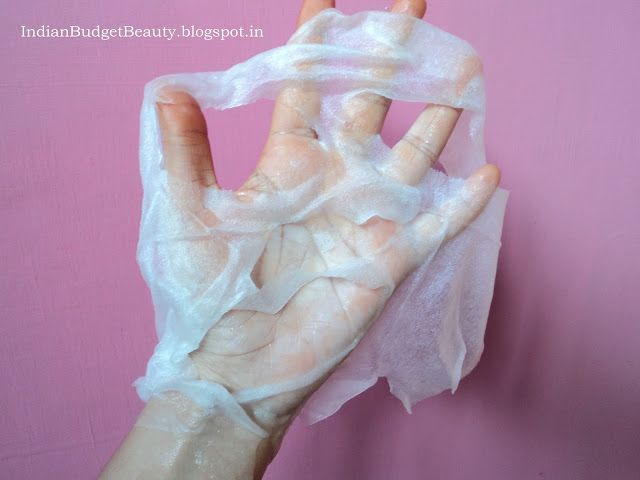 It contains Aloe Vera extract which deeply moisture dry and rough skin.
Contains Glycerin moisturizes the skin deeply and gives a natural glow.
Contains Castor Oil which helps in treating ache
Contains Licorice which helps in skin lightening
Contains Soya Bean which helps in gaining wrinkle-free skin
It contains Chestnut seed extract which possesses potent anti-inflammatory properties.
It contains Witch Hazel which fights acne, locks the moisture of the skin, helps in refreshing the skin, etc.
After removing this L'affair skin renewal mask, I can really feel how awake and refreshed my skin was. My skin felt very plump and was glowing.

PROS:
Contains Natural Ingredients.
Inexpensive
Makes your skin glow.
Moisturizes and refreshes the skin.
Travel friendly
CONS:
RATING: 5/5
Also Read:
Mirum Fresh Fruit Honey Natural Mask Pack Review 
Mirum Fresh Fruit Avacado Real Natural Mask Review
Soc 3D Beauty Serum Face Mask Pack (Lipidure) Review
(Part Of PR Kit)