Hey guys, this is my first blog post and review here. I've been quite flattered with SIVANNA COLORS beauty products, especially this Sivanna Shimmer Bricks Highlighter.  This company is all over online sites. So I stumbled upon this pretty highlighter which is kind of similar like the Bobby Brown shimmer bricks or those my Colorbar and Revlon. Keep on reading this SIVANNA COLORS Shining Star Shimmer Bricks Highlighter review to know why I'm so in love with this particular highlighter. 

Here we get five shimmer strips or bricks which are of different colors. I got the shade no.1 which has a whitish color, followed by a rose gold color and then followed by three different gradients of bronze. This highlighter can also be used as a bronzer.
Application method as per given by the product: Be a radiant star by applying to cheekbones or light dusting all over 
Price: Rs 349 (i got 50% off :D)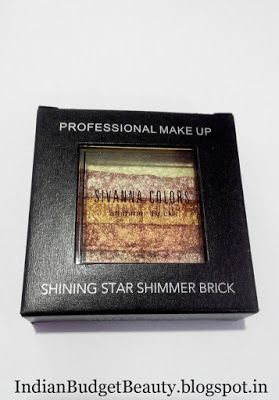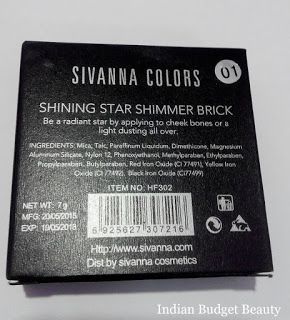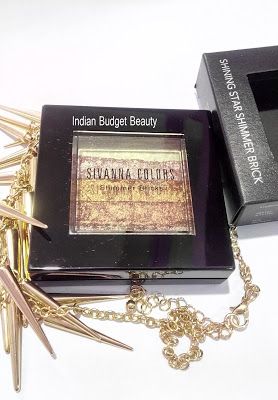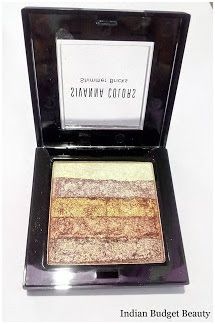 INGREDIENTS:

Sivanna Colors is a Thai drugstore brand. Their products mainly consist of dupes of high-end drugstore brands. This is a highlighter palette and the pigmentation is quite good, in fact, it's great.  
SHADES:
You will get 5 different shades in the sivanna colors shining star shimmer brick highlighter.
1: This is a shiny beige-whitish highlighter which has golden reflects in it.
2: This is a rose gold colored highlighter.
3: This is a golden bronzy colored highlighter.
4: This is a pure bronze highlighter
5: This is a dark brown chocolate colored highlighter.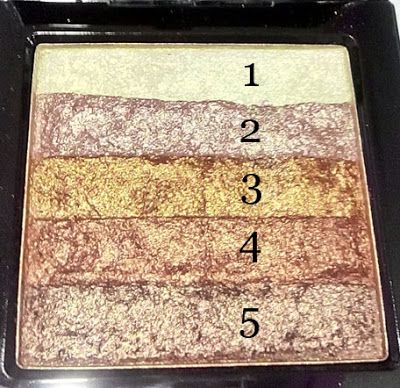 WITH & WITHOUT FLASH: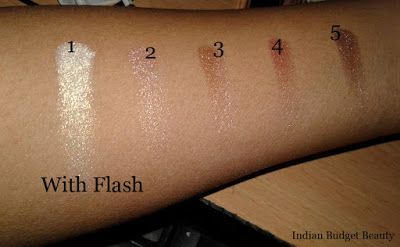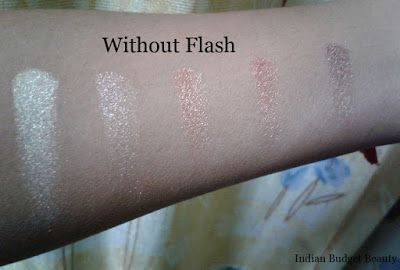 Also Read:
Sivanna Shimmer Bricks Highlighter Pros & Cons
PROS:
This is budget friendly.
Has multiple uses, can be worn as a bronzer, highlighter and even as eye shadow.
Great product at only 300 bucks.
The plastic cover is great as well.
Comes in a plastic case with a black cardboard cover.
Is available in 4 different shades.
Contains 5 different colors.
CONS:
Contains Paraben 🙁
Availability
OVERALL RATINGS:4.5/5

P.S. This is the perfect dupe for Bobby Brown. I hope you loved this sSivann Colors Shimmer Bricks Highlighter Review.