I've received the Pixi Vitamin C Collection around September last year. This Pixi Vitamin C Caviar Balm was indeed one of my favorites from that collection. You might know how I was blown away by the Pixi Glow Tonic, glow tonic cleansing gel, and the Pixi pHenomal Gel in the past. I'll be sharing my review of all the products in the Pixi Vitamin C Collection soon.
About The Product:
This Pixi Vitamin-C Caviar Balm provides rich, heavenly moisture for your skin. This brightening leave-on mask hydrates and protects your skin all day or night while promoting the production of youth-preserving collagen.
This facial moisturizer features encapsulated Vitamin-C, a powerful antioxidant.
Vitamin-C boosts your natural glow while promoting healthy collagen production.
Formulated with deeply nourishing Shea Butter and Olive Oil.
It contains Willow Bark and Fruit Extracts for gentle exfoliation.
Filled with Vitamin-C-rich Grapefruit, Lemon, and Orange Oils.
Provides luxe hydration to all skin types
Not tested on animals
---
Price: Rs.2550 ($24)
---
Ingredient Breakdowm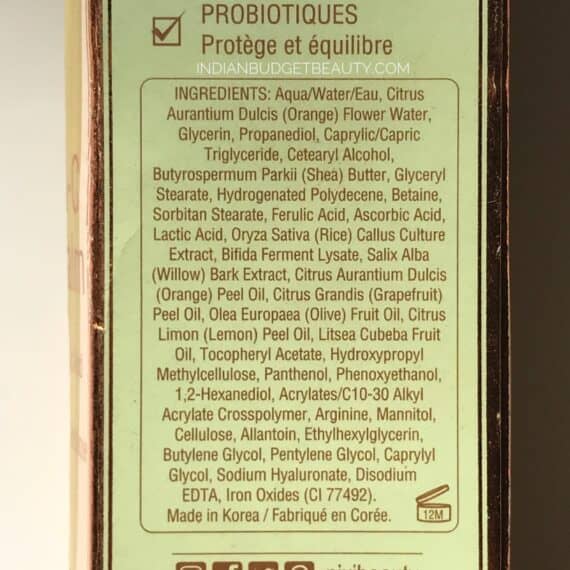 The Goods:
Moisturizing ingredients, emollients, and humectants
Glycerin
Butyrospermum Parkii Butter
Glyceryl Stearate, Betaine
Panthenol, Sodium Hyaluronate,
Antioxidants
Ferulic Acid
Ascorbic Acid
Arginine
Mannitol
Exfoliator (AHA)
Soothing:
Salix Alba Bark Extract
Allantoin
The Bads:
Plant Extract (Fragrances):
These essential oils will be bad if you have highly sensitive or acne-prone skin. For normal and combination skin (like mine), it did not react on my skin.
Citrus Aurantium Dulcis Peel Oil
Citrus Grandis Peel Oil
Olea Europaea Fruit Oil
Citrus Limon Peel Oil
Litsea Cubeba Fruit Oil
---
The Packaging:
Pixi Vitamin C Caviar Balm has a cute yellow tube packaging with a pastel Pixi Green cap. This balm is of the perfect size and you can easily carry it around anywhere. I found the packaging very sturdy and of great quality. Not to mention that the cap kind of reminds me of those wheels in a toy car.
It also has a cardboard uni-carton that contains all the details mentioned in it, so its super secure.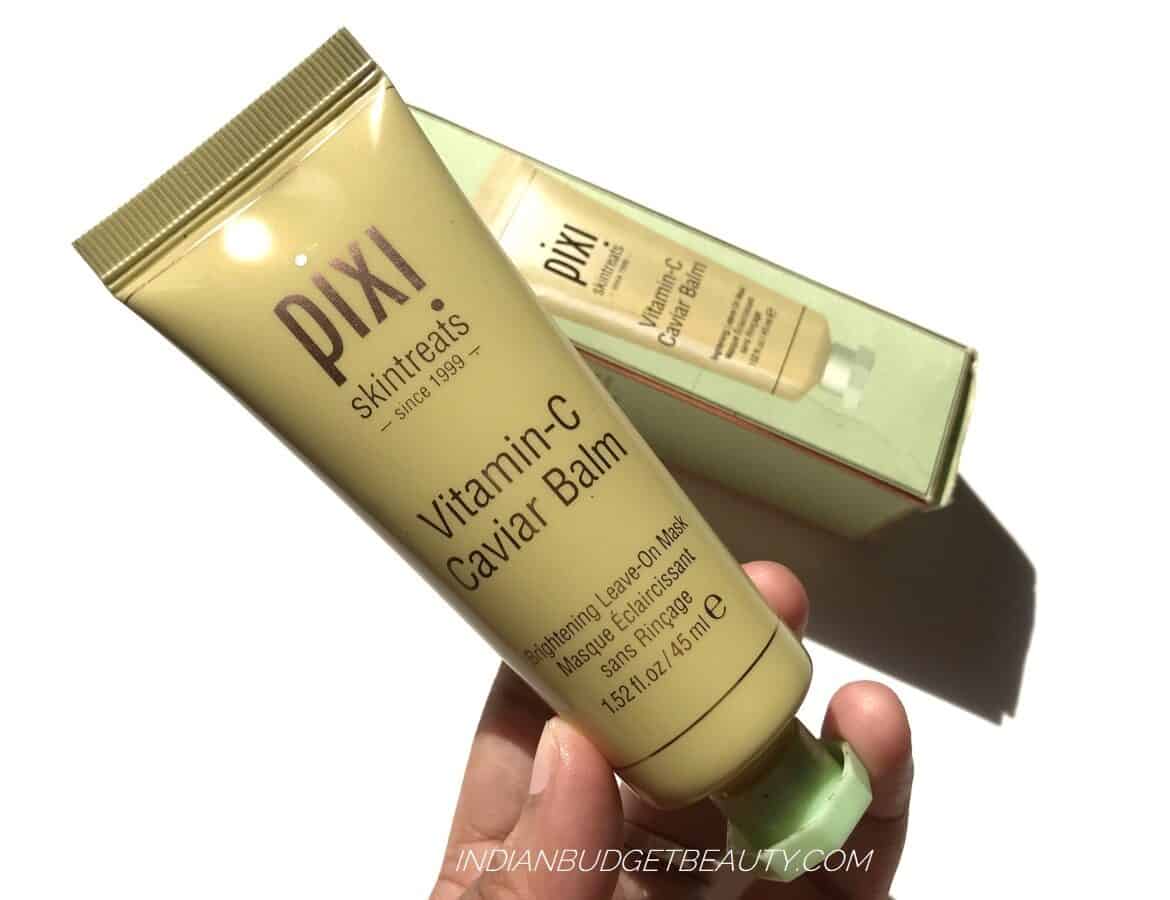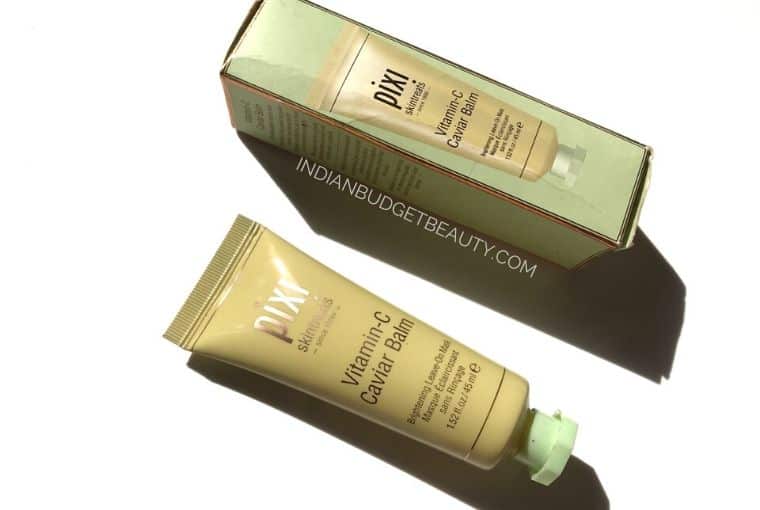 ---
How to Use Pixi Vitamin C Caviar Balm?
Cleanse your face
Tone your skin to
Follow the toner with a  facial serum.
Massage Pixi Beauty Vitamin-C Caviar Balm onto your face gently. Allow the encapsulated vitamins to melt into your skin. Wait for the product to be fully absorbed before moving on to makeup application or use it as a sleeping mask
---
The Consistency, Smell & Texture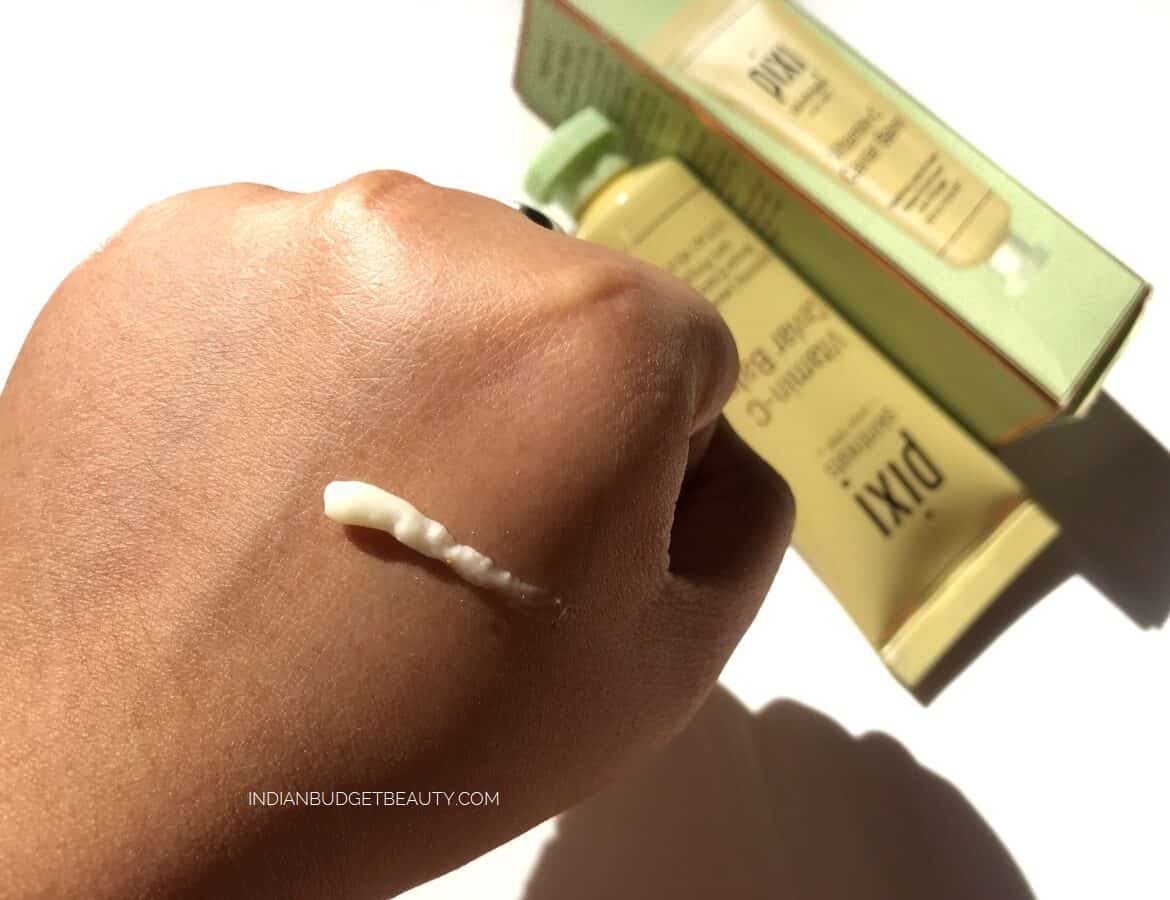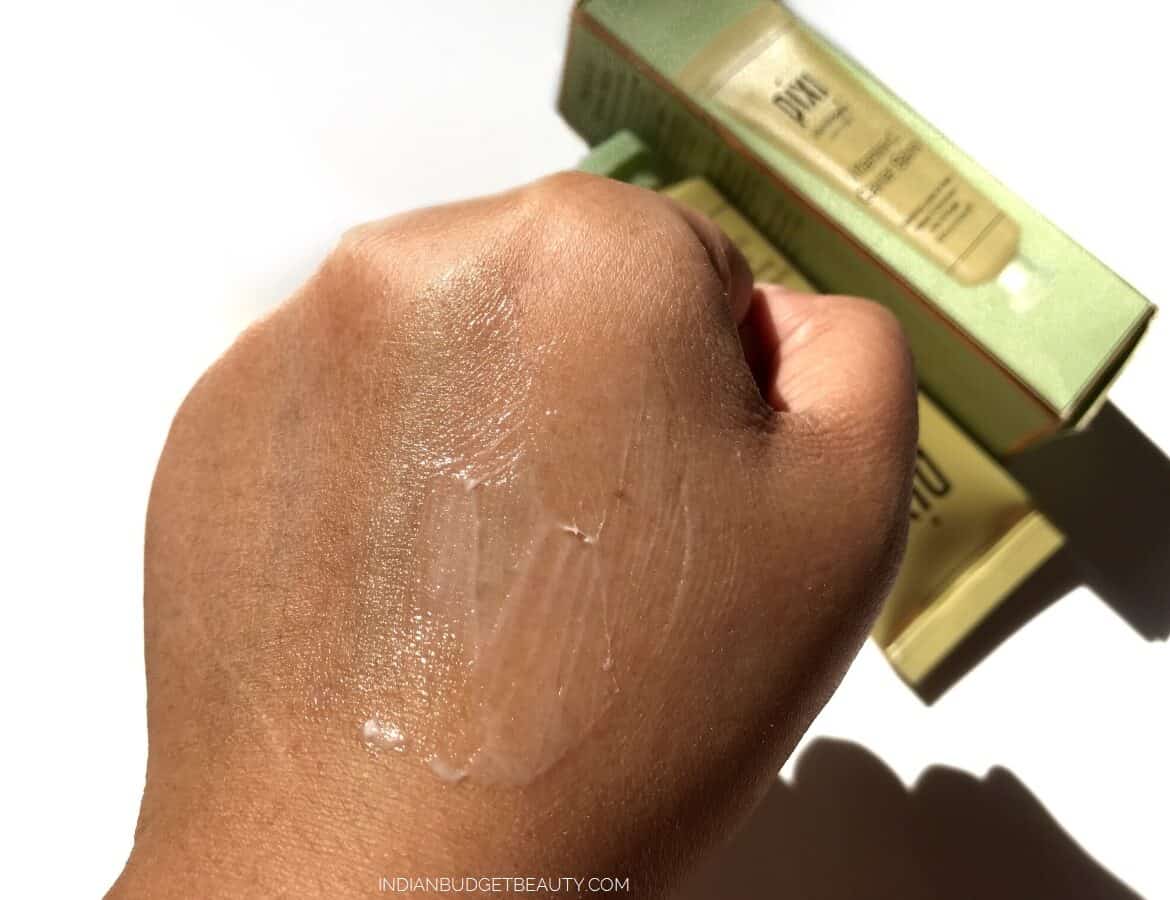 This Pixi Vitamin C Caviar Balm has a thick consistency and contains few encapsulated yellow vitamin beads that melt as you rub it in. The texture is smooth with a few beads. It's not too thick but instantly moisturizes your skin. I do like the scent of it, it has a subtle citrus smell that makes me feel fresh. I guess it because of the Citrus essential oils that it contains.
---
How Does It Feel On The Skin?
This Pixi Vitamin C Caviar Balm balm feels like a moisturizer that not too heavy on the skin. On the drier days (winter), it did not moisturize me enough as I do have a combination skin that tends to go dry during the winters. But now during the summers, its the only sleeping mask I've been reaching out for.
---
My Experience With The Pixi Vitamin C Caviar Balm
I love using this Pixi Vitamin C Caviar Balm as a sleeping mask during the night as it helps in keeping my skin quite moisturized and smooth. This balm is quite thick so I generally skip using it in the morning and I feel like it works best overnight. Pixi describes it as a hydrating sleep-on mask and it protects the skin while boosting collagen. I'd say that it did a pretty good job of hydrating my skin while making it smoother and softer.
I guess the Lactic acid in the ingredient helped in smoothing effect while the antioxidants like Ferulic Acid, Ascorbic Acid, Arginine, Mannitol helped in skin brightening. There are also soothing ingredients like Salix Alba Bark Extract, Allantoin which helped in protecting and soothing my skin.
It has small vitamin c encapsulated beads in it that just burst when you rub it into your skin. I've also noticed that If you use it along with the Vitamin C Toner and Serum, then it will surely make your skin look brighter. But even on its own, it helps in smoothing my skin and also any tiny bumps on my face.
Since I have combination skin that tends to get very dry during the winters, I've noticed that it won't be as moisturizing if you have very dry skin. Because during the winters, it did not hydrate my skin much but it did a pretty good job in smoothening my skin. But now as it is quite hot and humid in my country, this mask is the perfect sleeping mask for this season
So if you have oily or combination skin, it will be a great moisturizer and sleeping mask for your skin type. But if you have very dry skin, it won't be sufficient for you.
---
Pros
Helps in moisturizing skin
Helps in smoothing skin
Provides a brighter skin with every usage
Contains loads of moisturizing ingredients, emollients, AHA, soothing ingredients
Good and convenient packaging
Cons
Contains essential oils which may not be suitable for people with sensitive and acne prone skin.
Pixi Vitamin C Caviar Balm Review
Final Verdict
Overall, I feel this Pixi Vitamin C Caviar Balm is a great sleeping mask and moisturizer if you have normal, combination, or oily skin. It helped in smoothing, brightening, and evening my skin tone. I'd highly recommend it to you. But I'd urge people with sensitive and acne-prone skin to do a patch test because it contains loads of essential oil which may be a problem.
---
DON'T FORGET TO PIN THESE!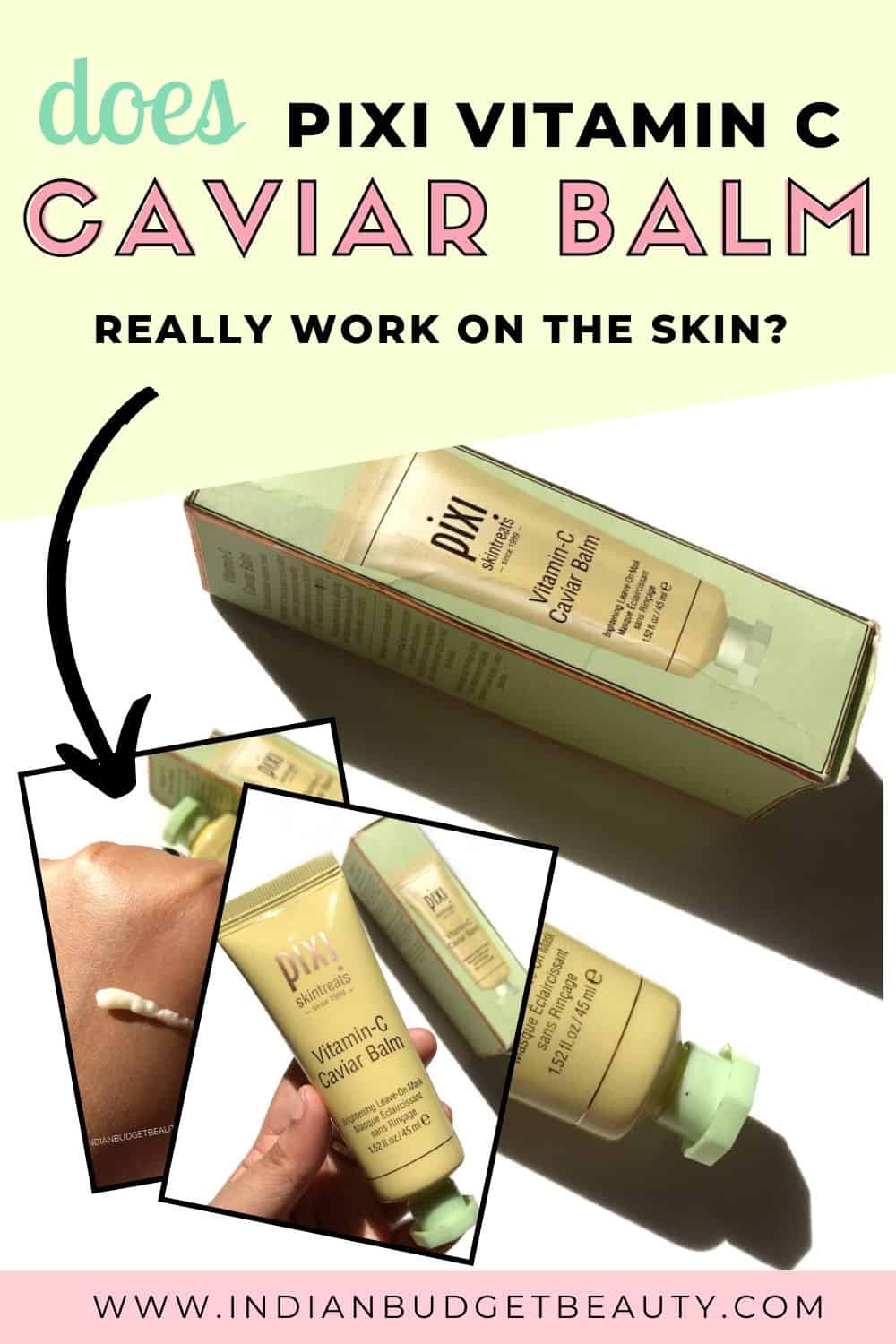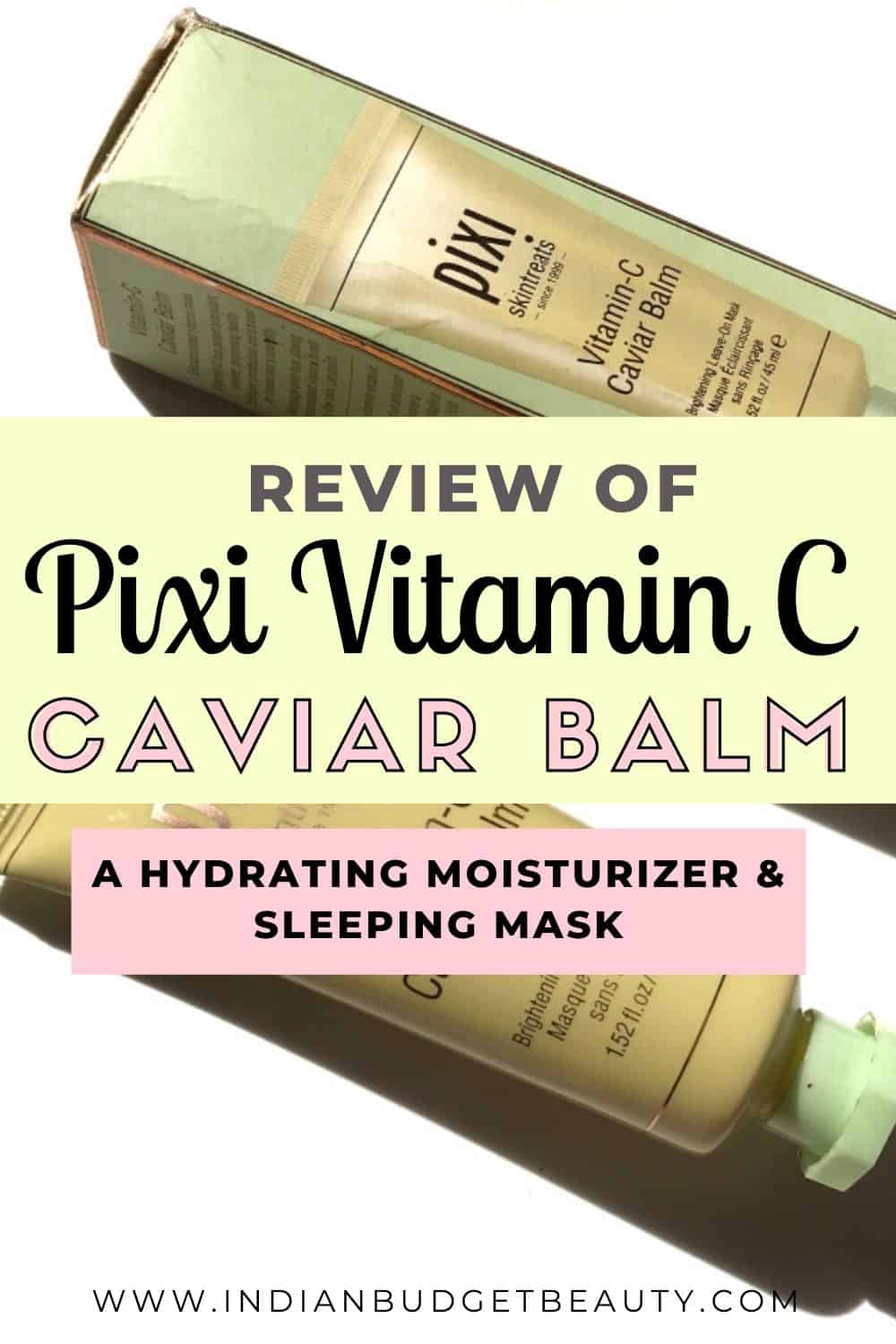 ---
Also Read: