Best Alcohol Free Toner In India Under Rs.500 | For All Skin Types
A lot of people think that Toner is an unnecessary option when it comes to skincare. But trust me when I say this, a toner helps in sealing your skin barrier after using a face wash. It helps in restoring the moisture and balances your skin pH. Here are the Best Alcohol Free Toner In India Under Rs.500 for dry, oily, sensitive, and combination skin. These toners are easily available and affordable.
What Is A Toner?
A Toner can be in the form of a liquid or a mist. It helps in prepping your skin, bringing back to its natural pH. Toner is an absorbing liquid that helps to remove excess oil or dirt from the face. It helps to minimize and close open pores that are often noticed after scrubbing and cleansing your face.
Is a toner necessary?
Yes, a toner is necessary because it makes sure that your skin is back to its normal pH, helps in removing any dirt or oil that the face wash or cleanser could not remove. It also helps in minimizing pores
Should I use toner everyday?
Yes you should always use a toner, after cleansing your face in the morning and at night.
What are the advantages of using toner?
>Helps in removing excess oil
>Helps in removing oil and dirt from face
>Helps in hydrating your face
>Helps in maintaining and balancing skin pH
>Helps in soothing any irritation
>Helps in refreshing and rejuvenating skin
>Helps in brightening the skin if it contains actives.
Best Alcohol Free Toner In India Under Rs.500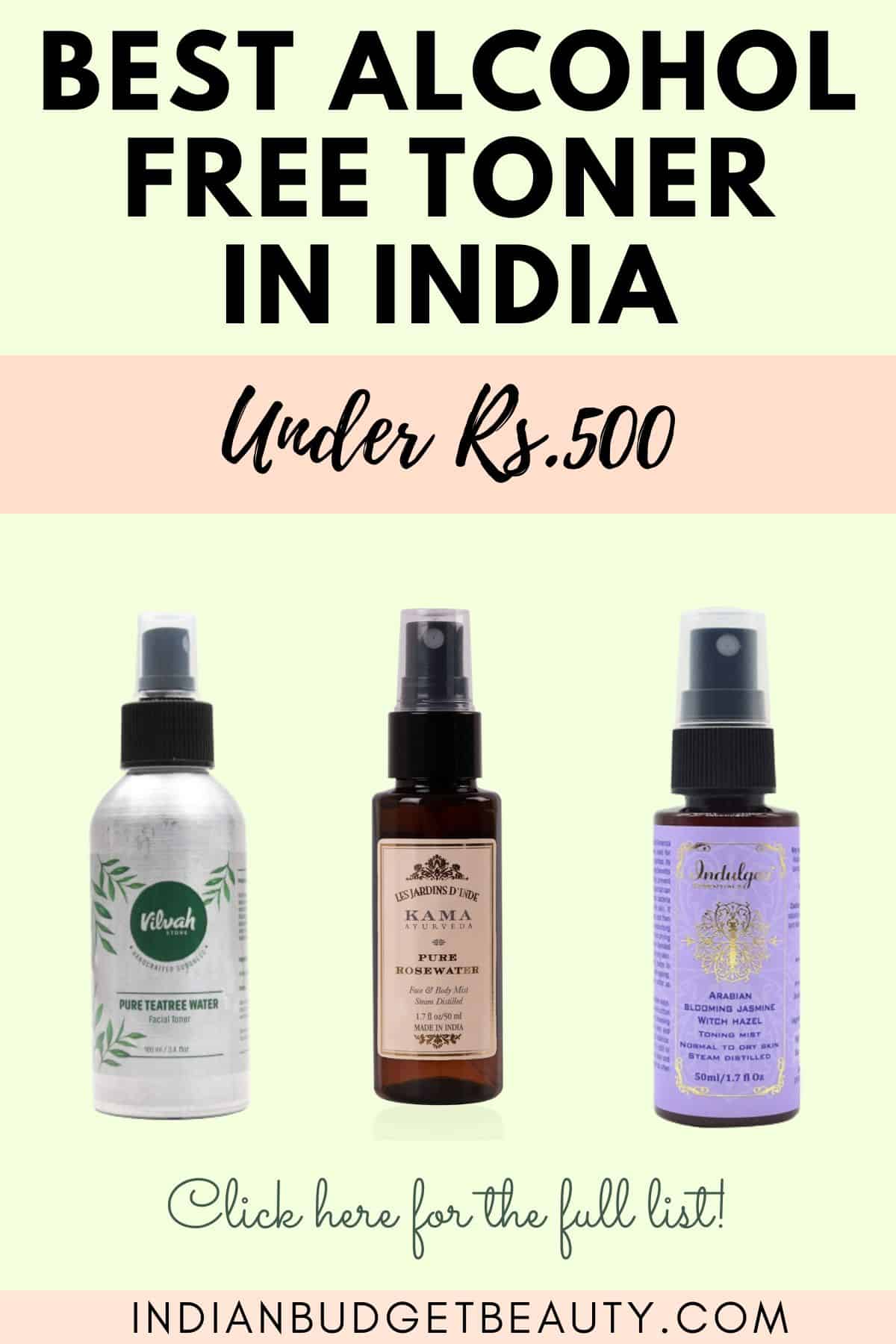 ---
Kama Ayurveda Pure Rose Water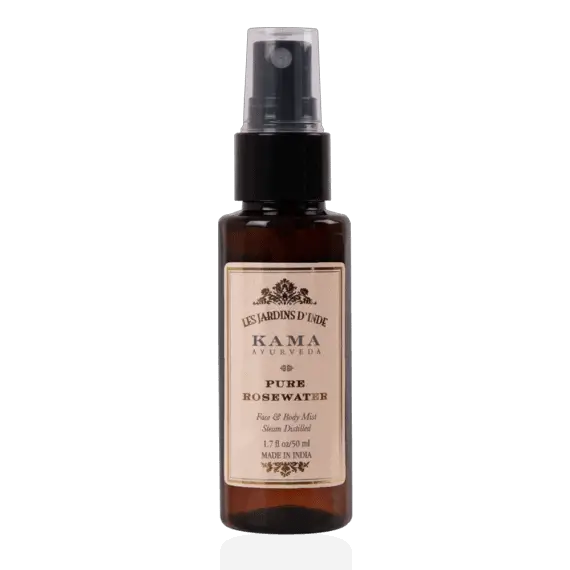 Price: Rs.300 for 50ml | Buy Here
Acts as a natural astringent
Helps balances and restores skin's PH level 
It refines the pores and tones the skin 
Can also be used as a makeup setting spray and aftershave
Perfect for all skin types
Other Alternatives: Indulgeo Essentials Rose Geranium Witch Hazel Toning Mist/Toner, VILVAH Pure Rosewater Facial Toner
---
Plum Green Tea Alcohol-Free Toner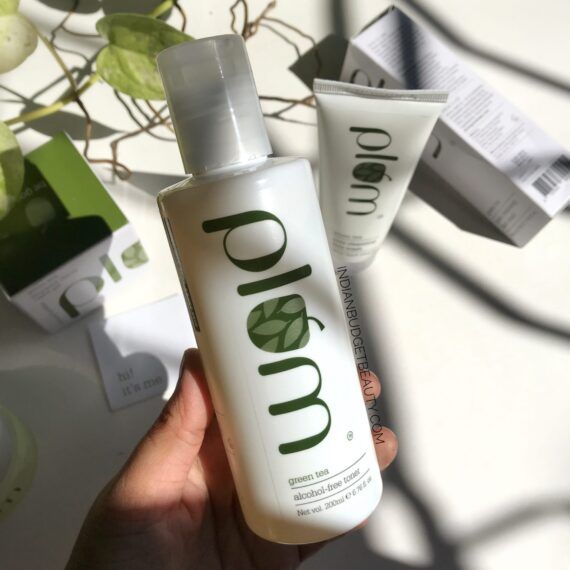 Price: Rs.390 for 200ml
Does not dry down your skin
Reduces pore size and cleans them
Contains Glycolic acid that gently removes dead skin
Very gentle yet effective on the skin
Perfect for oily and combination.
Also Read: Plum Green Toner Review
---
Himalaya Herbals Refreshing & Clarifying Toner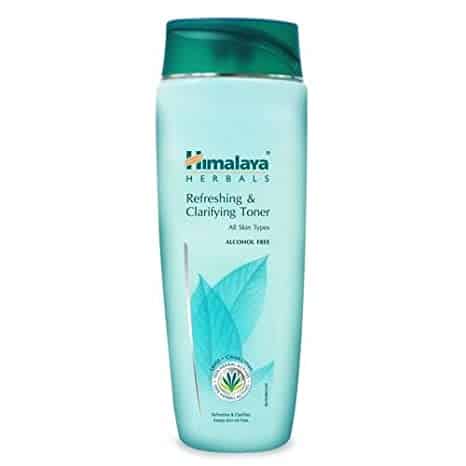 Price: Rs.95 for 100 ml | Buy Here
 Helps to reduce oil secretion and keeps skin oil free
Helps in shrinking the pores and cleans it
---
Aroma Magic Aromatic Skin Toner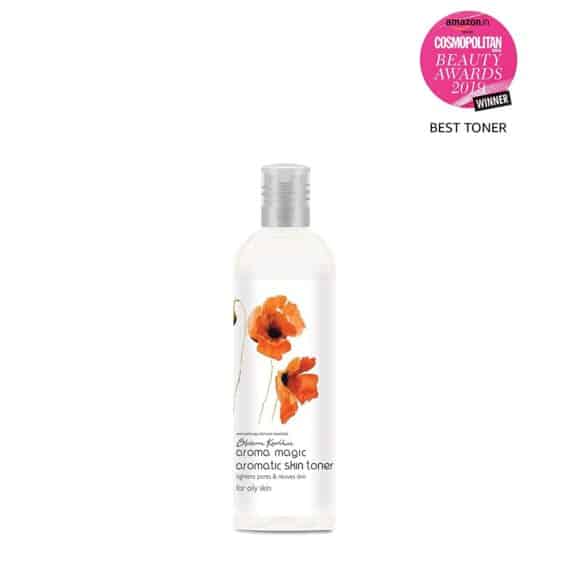 Price: Rs.115 for 100ml
Helps in restoring skin's natural pH
Provides a radiance to the skin
---
Biotique Bio Cucumber Pore Tightening Toner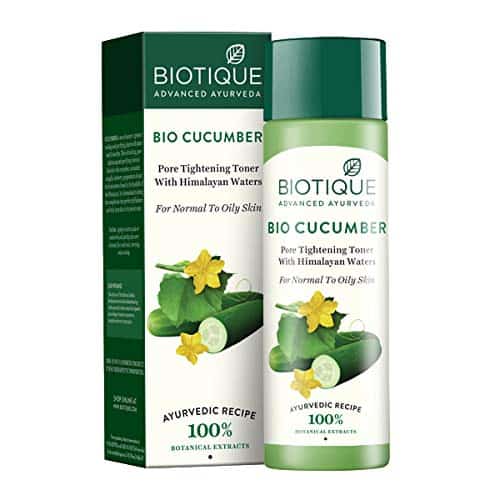 Price: Rs.175 for 120ml | Buy Here
Helps in tightening the pores
Gives a refreshing feeling
Helps to reduce skin puffiness and tiredness
Helps in balancing skin pH
Helps in removing dirt from face
---
Kaya Purifying Toner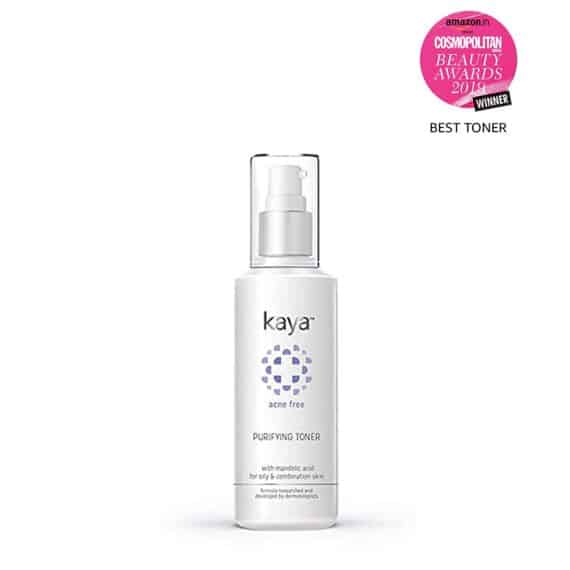 Price: Rs.320 for 100ml
Helps in tightening pores
Reduces irritation by leaving skin comfortable and refreshed
Helps to control excess sebum
Helps in gentle exfoliation and unclogs pores
Contains rich ingredient like Niacinamide which is an effective skin restoring ingredient.
---
Indulgeo Essentials Arabian Blooming Jasmine Witch Hazel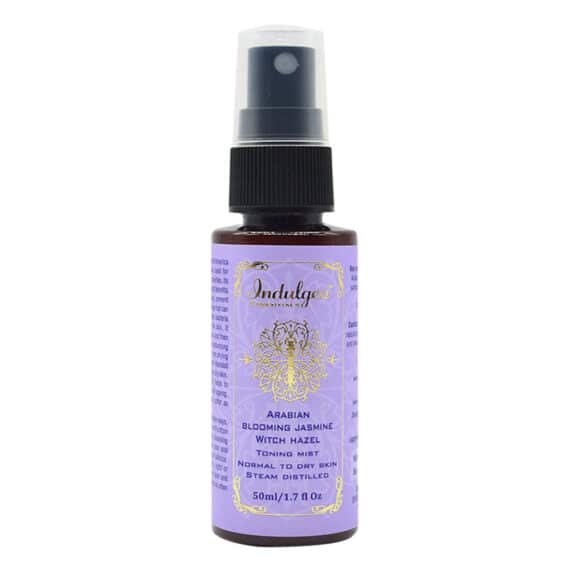 Rs.300 for 50ml | Buy Here
Soothing and hydrating Toner
A  soothing and hydrating
Helps to keep skin softer
Contains Witch Hazel that helps in fighting acne-causing bacteria
---
Luxurious Adore Saffron Toner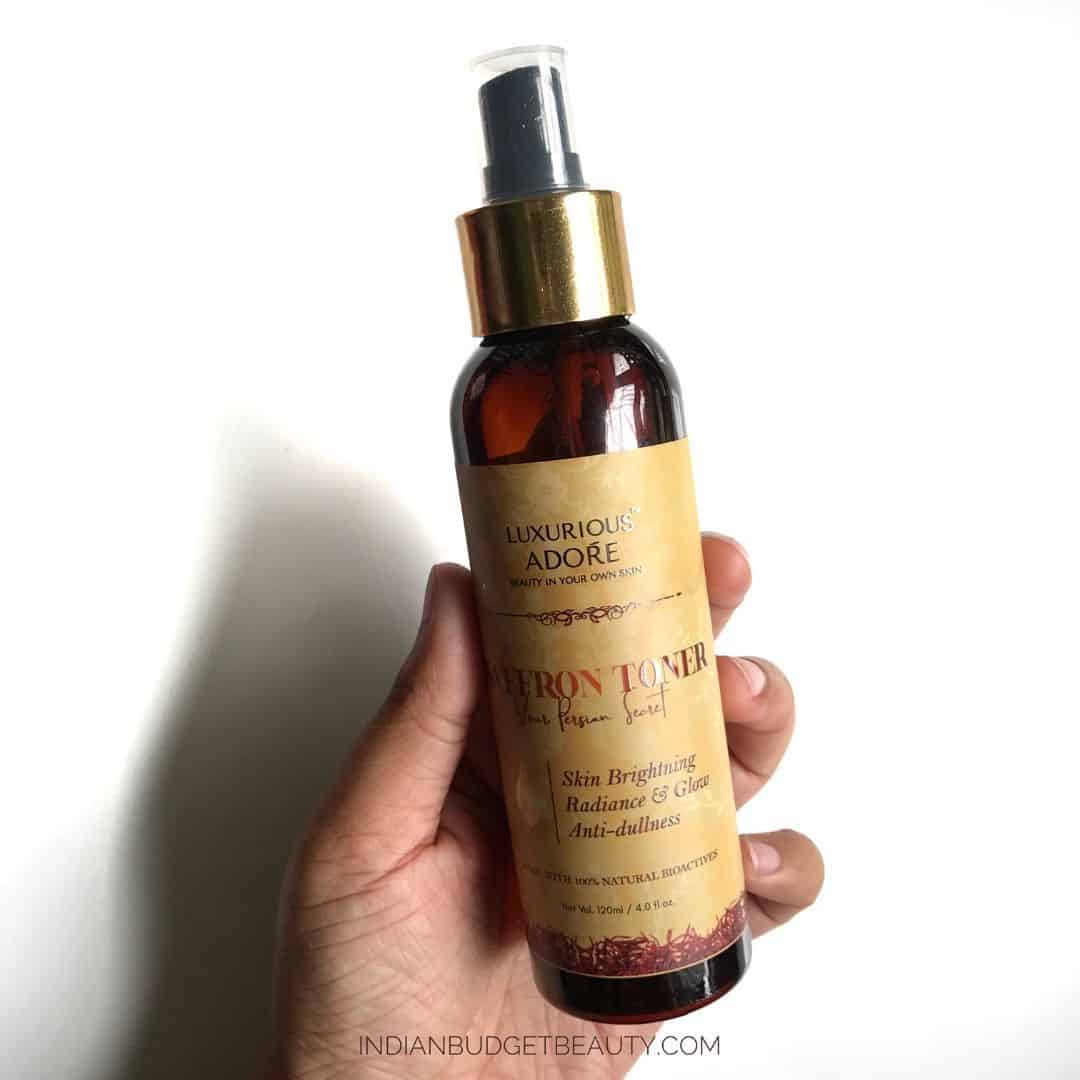 Price: Rs.449 for 120ml
Buy Here (Use Code TRISHNA15 to get 15% off)
Instantly Soothes Skin and any redness
Have a very fine mist. Extremly gentle on the skin
Helps in brightening the skin
Hydrates and refreshes the skin.
Also Read: Luxurious Adore Saffron Toner Review
---
VILVAH Teatree Facial Toner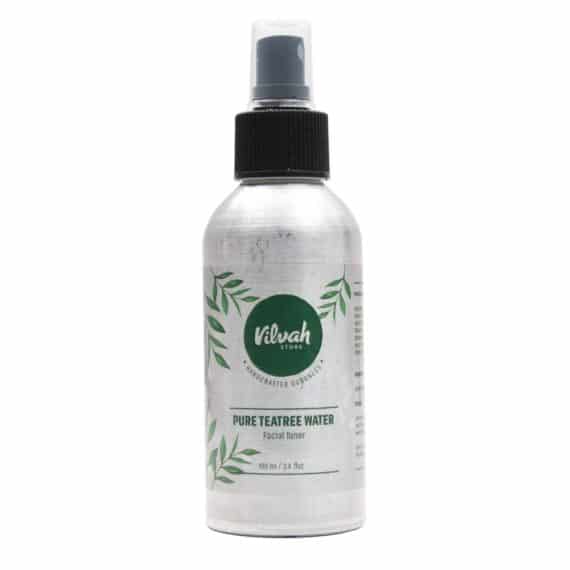 Rs.390 for 100ml | Buy Here
Helps in clearing access oil without drying the skin
Helps in hydrating and rejuvenating the skin
Helps in removing dirt and impurities
Also Read: Glamaroma Tea Tree Skin Refining Toner Review | For Acne Prone Skin
---
Lotus Organics Divine Petals Toner-Mist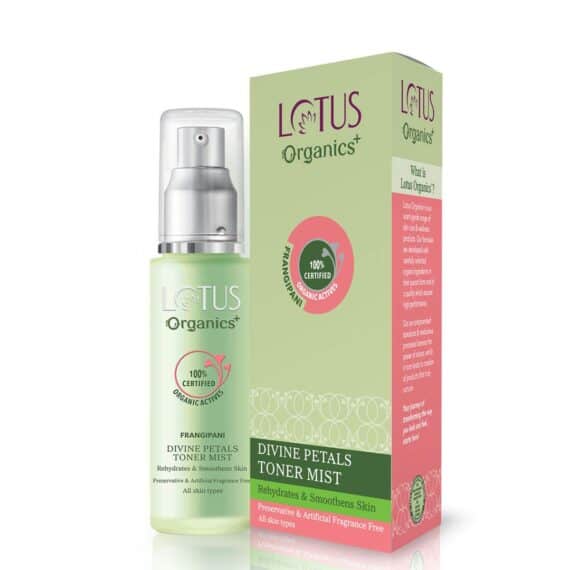 Price: Rs.395 for 50 ml | Buy Here
Helps in refreshing your face
Gives a temporary glow post usage
Re-energizes fatigued skin
---
SoulTree Pure Rose Toning Mist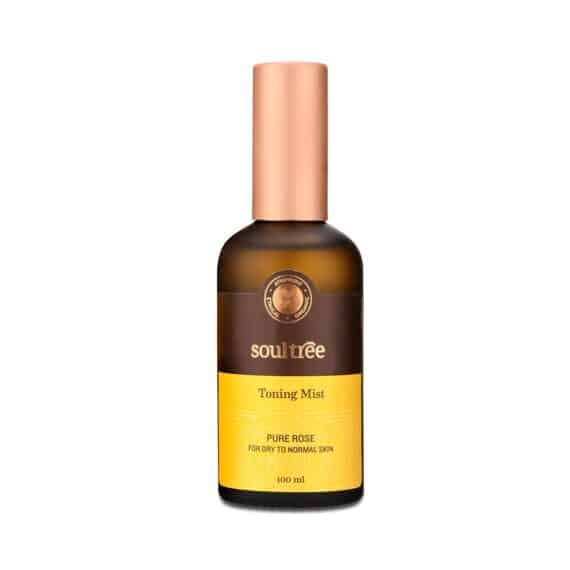 Price: Rs.395 for 100ml | Buy Here
Helps in tightening pores and detoxifying skin
Hydrates and soothes skin
Free from Parabens, Silicones, Lead, DEA/TEA, Phtalates, SLS/SLES, Mineral Oil, Petrolatum, Fragrance
---
The Beauty Co. Tea Tree Toner

Price: Rs.450 for 200ml
Helps in minimizing pores
Helps in cleansing dirt and impurities from face
Calms down any skin irritation
Free of sulfate, paraben and silicones
---
Other Related Lists