Read Plum Green Tea Range Review and know which one I recommend the most -Pore Cleansing Face Wash, Alcohol-Free Toner or the Renewed Clarity Night Gel?
These three products can be used for a simple C-T-M routine and meant for people with oily skin. All three of them are infused with Green Tea and Glycolic Acid.
Green Tea is anti-inflammatory and anti-oxidant in nature. They help to prevent acne and other infection. Glycolic Acid is an exfoliator that removes the layer of dead skin cells. It is used to treat discoloration, skin scarring and signs of aging.
Plum Green Tea Range Review
Step 1: Plum Green Tea Pore Cleansing Face Wash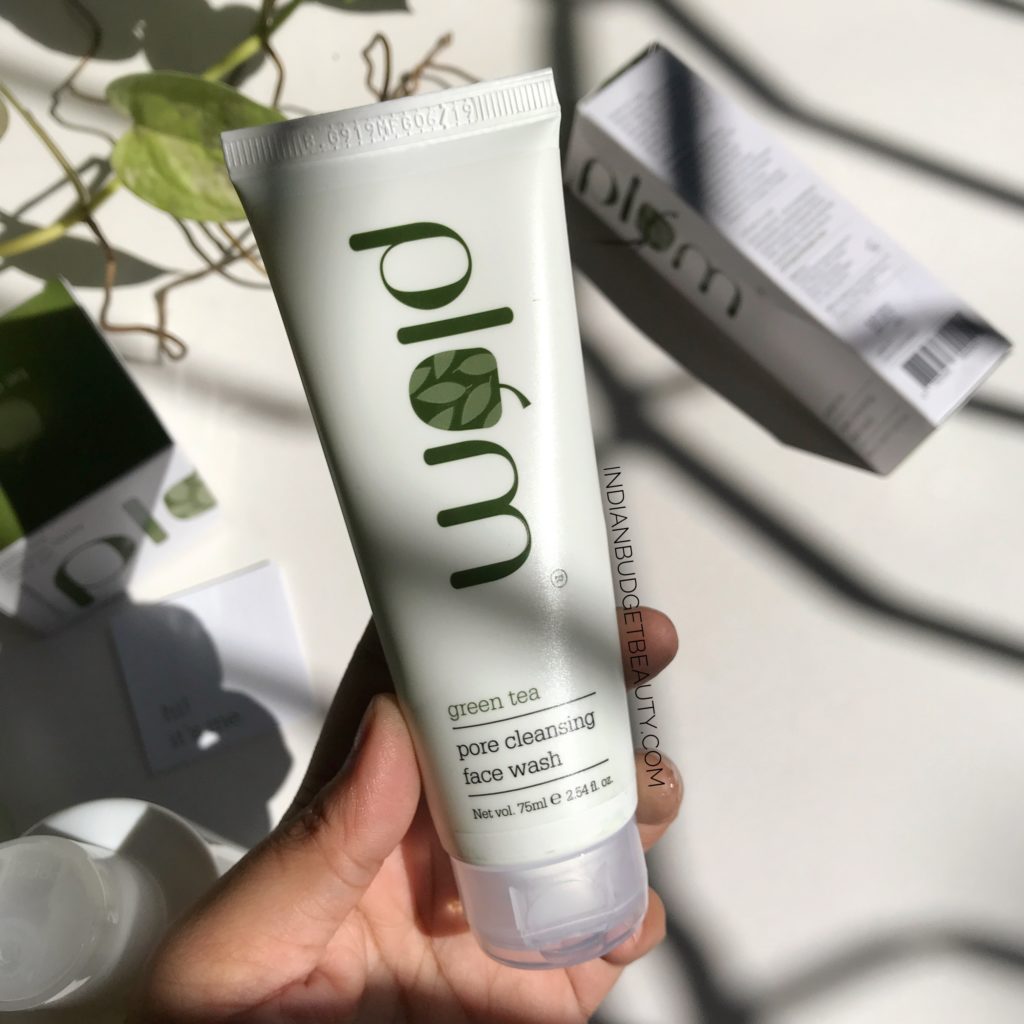 Price: Rs.345 for 75ml
Ingredients: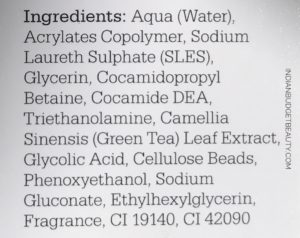 Plum Green Tea Pore Cleansing Face Wash is a gentle face wash that contains few green beads in it, which also helps in exfoliating your face gently. Since it contains Green Tea Extract so it gives a soothing effect to your face post-wash.
The Glycolic Acid in this face wash makes sure that your skin's dead cells are removed and leaves you with brighter, cleaner skin. The Glycerine keeps your moisture intact, which makes it non-drying.
I love the fact that it cleans your face deeply but yet so gentle on the skin. It does foam a little.
For my combination-to-dry skin, it did not dry out my skin. If you have oily skin, it is a good face wash for your skin type.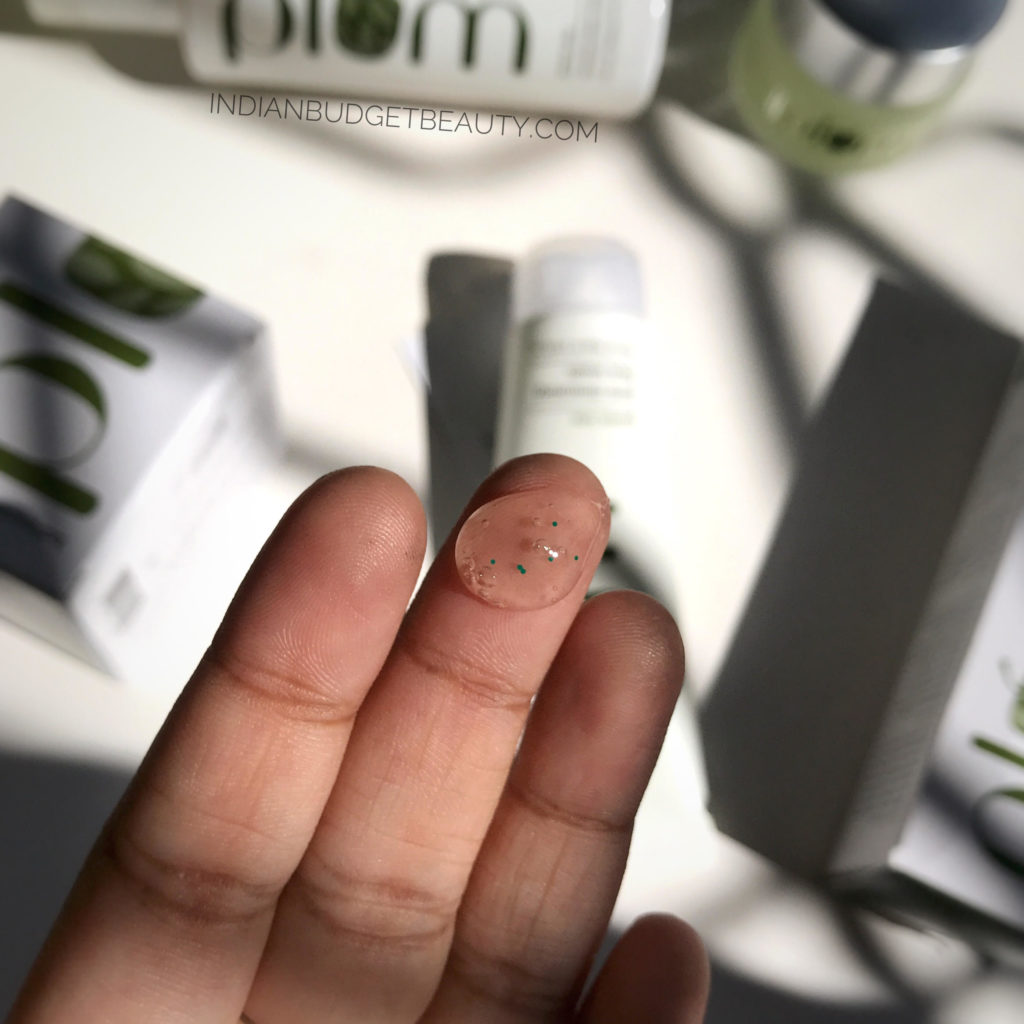 You only need a pea-sized amount and it will clean your entire face. It is a gel-based moisturizer so it is great for oily and combination skin.
Do I Recommend it?
Yes, you can try it out.
Related Reviews:
Ratings: 4/5
Step 2: Plum Green Tea Pore Cleansing Face Wash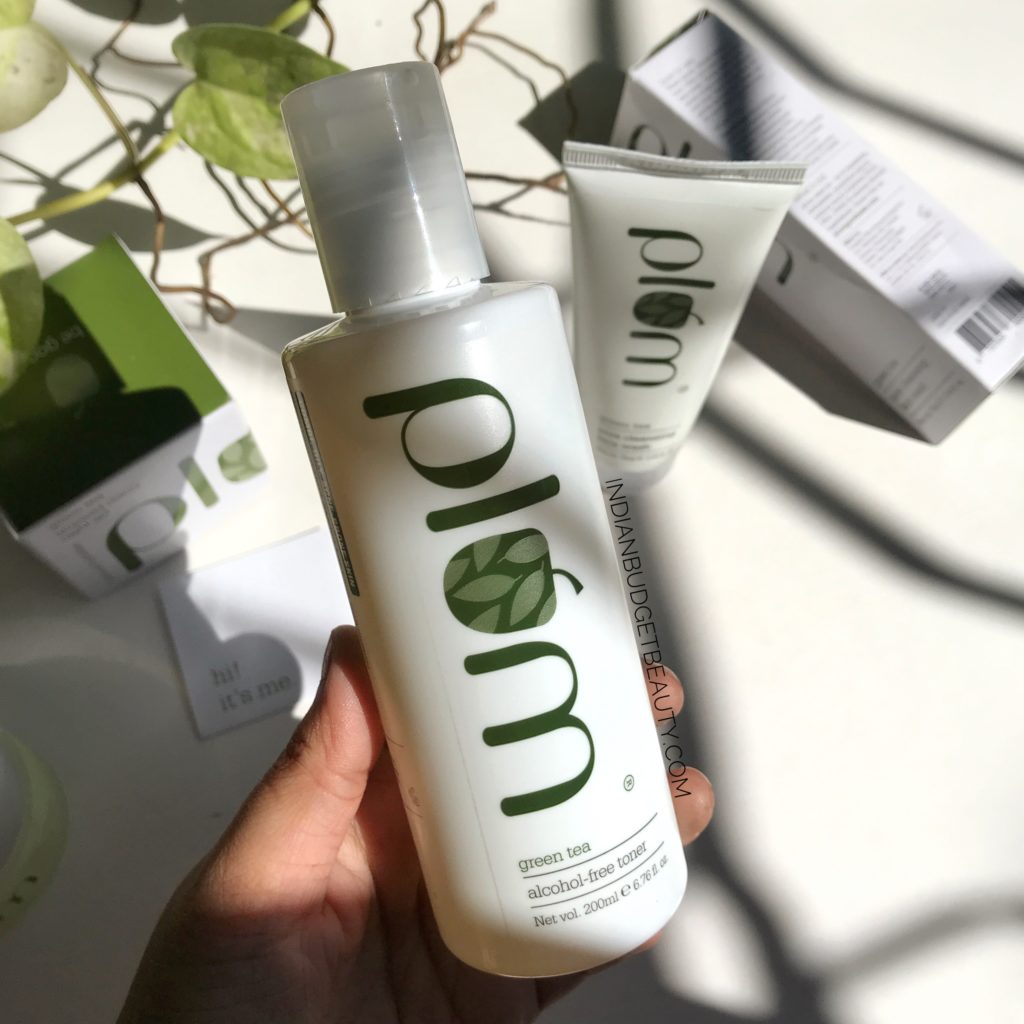 Price: Rs.390 for 200 ml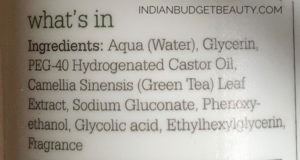 Plum Green Tea Pore Cleansing Face Wash is a best-seller from Plum. If you try it out, you will definitely fall in love with it. It is a 100% alcohol-free toner which contains Green Tea and Glycolic Acid.
I loved the feel of this toner. It gives a soothing effect which is instant therapy. This toner soothes any redness or irritation on your skin. The best part is that it shrinks your pores and does not dry out your skin!
If you suffer from large pore issues, this toner is definitely for you! I've noticed that it just instantly shrinks any open pores.
If you do not have large pores on your face like mine, then you can totally skip primer and use this before makeup. It works for me like a primer. When I'm too lazy to add an extra step of primer, I normally use this prior to makeup application.
Do I Recommend It?
I highly recommend this toner. If you need to buy one product from Plum Green Tea range, just try this one!
Related Reviews:
Ratings: 5/5
Step 3: Plum Green Tea Renewed Clarity Night Gel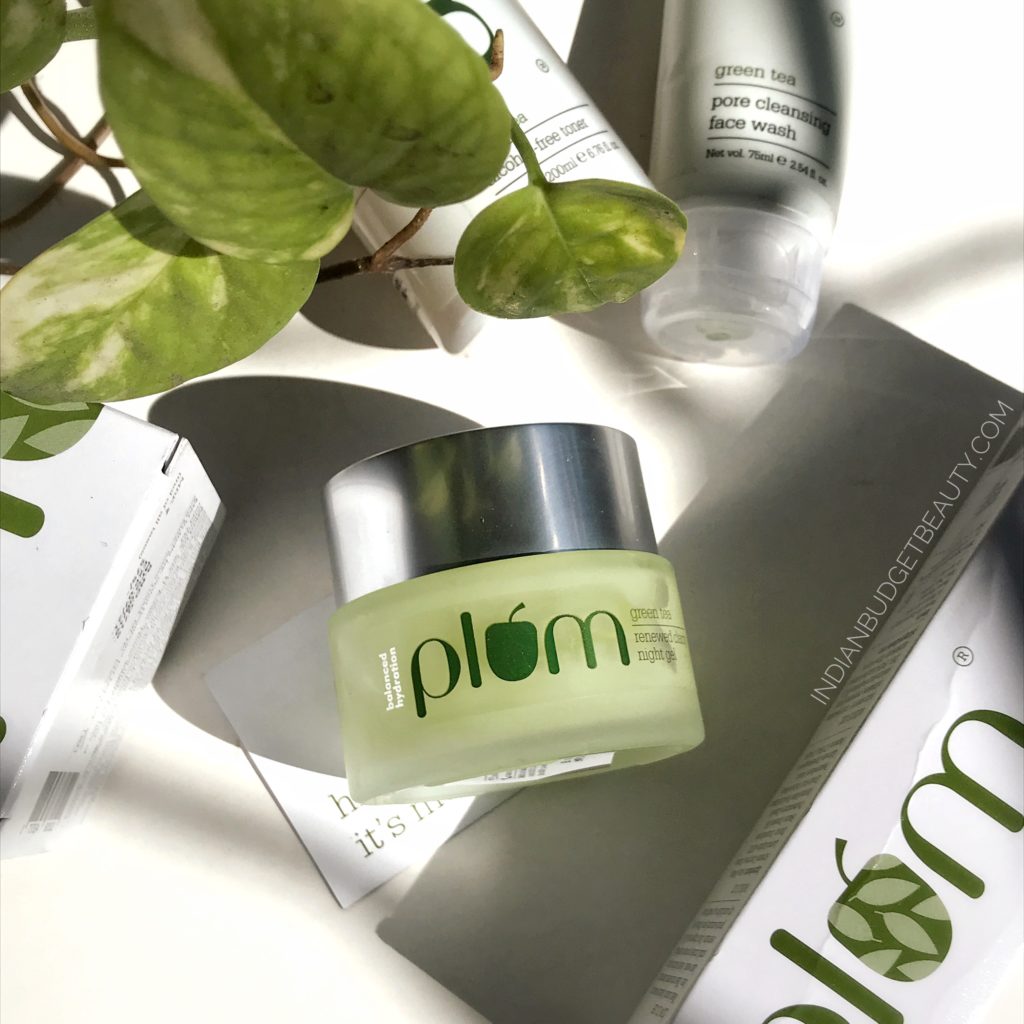 Price: Rs.575 for 50 ml

Plum Green Tea Renewed Clarity gel is a gel-based, lightweight moisturizer. It is recommended for normal, oily and combination skin. This gel contains:
Argan oil which helps the skin to retain moisture
Green tea extracts which help in combating blemishes 
Licorice & willow bark for clearer skin 
Glycolic acid which acts as a gentle exfoliator for smoother skin
Goji berry & Gingko Biloba which helps to nourish your skin
Organic Aloe juice to soothe your skin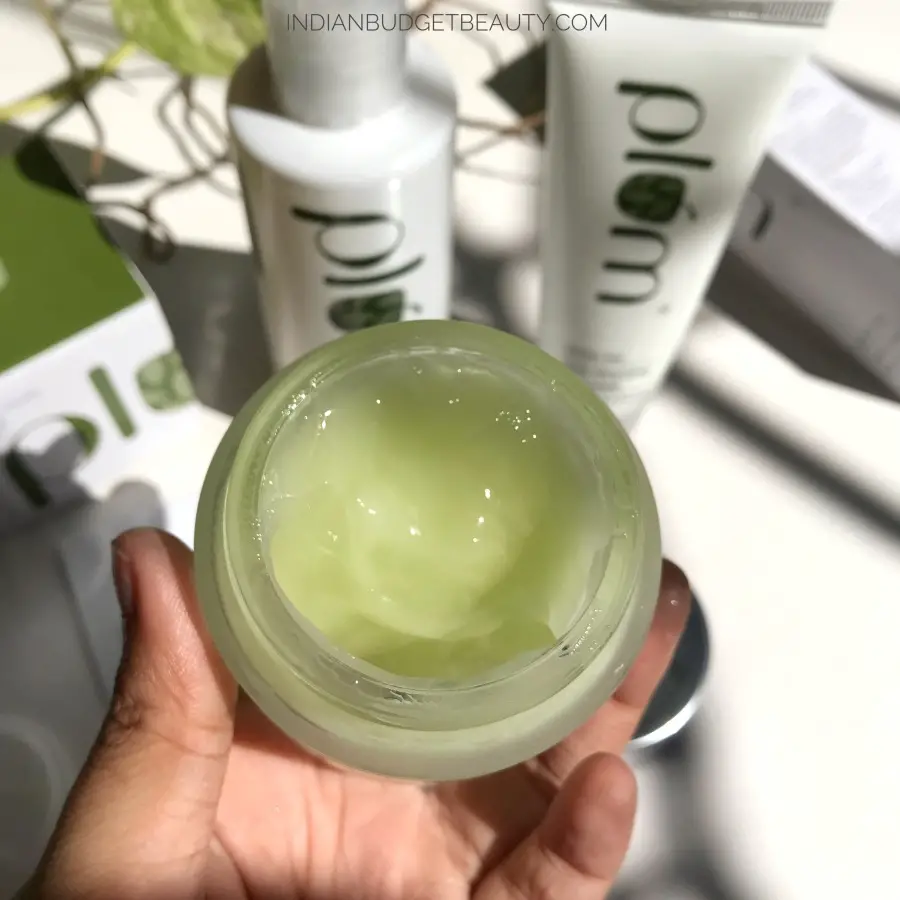 I love the texture! It is made of so many good ingredients and that green color totally gives it a soothing appearance. The product just gets absorbed into your skin within seconds.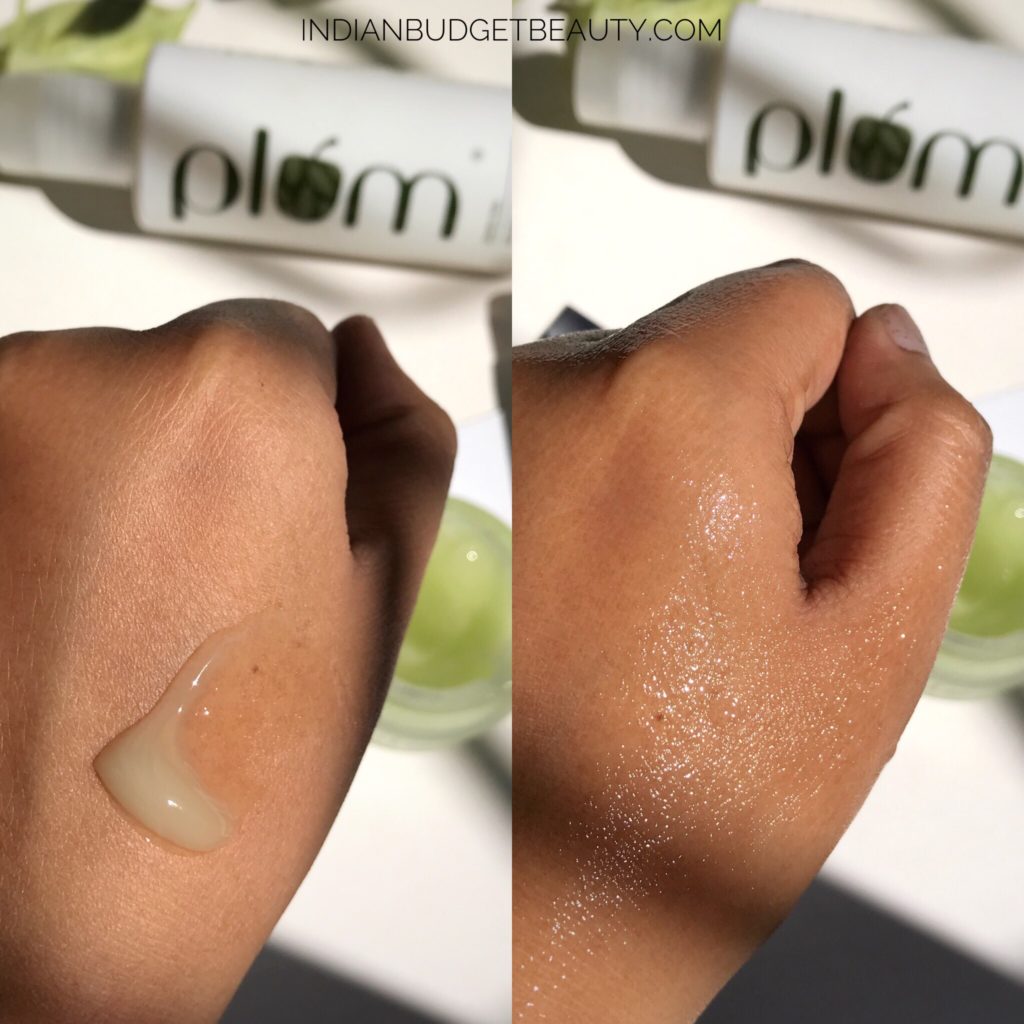 But if you have dry skin, I'd not recommend it. Since we have transitioned into winters, I've felt that it did not work for me as a night gel, but I use it in the morning.
During the night, whenever I apply it, the product gets absorbed quickly and I had to layer another moisturizer on top of it. I'd highly recommend it for oily skin types and it would be a great night gel during summers for my skin type.
Do I feel Hydrated when I wake up in the morning? No! It feels okay.
Do I recommend it? I'd recommend this to people with oily skin and normal skin. For combination skin, I'd recommend it during the summers, not for winters.
Related Reviews:
Ratings: 3/5
If you want me to review the other products from the Plum Green Tea Range, then comment down below or DM me on Instagram
Pin These Images