Removing your makeup can be a task, especially if you are a beginner. You might not have the makeup remover that you see in a Youtube tutorial. Hence here are the best ways to remove makeup. These makeup remover alternatives are easily available in your house and very affordable as well.
Whenever I do my Nighttime Skincare Routine, I tend to include either of these products whenever I don't have any makeup remover with me. These 7 makeup remover alternatives work equally well for my skin.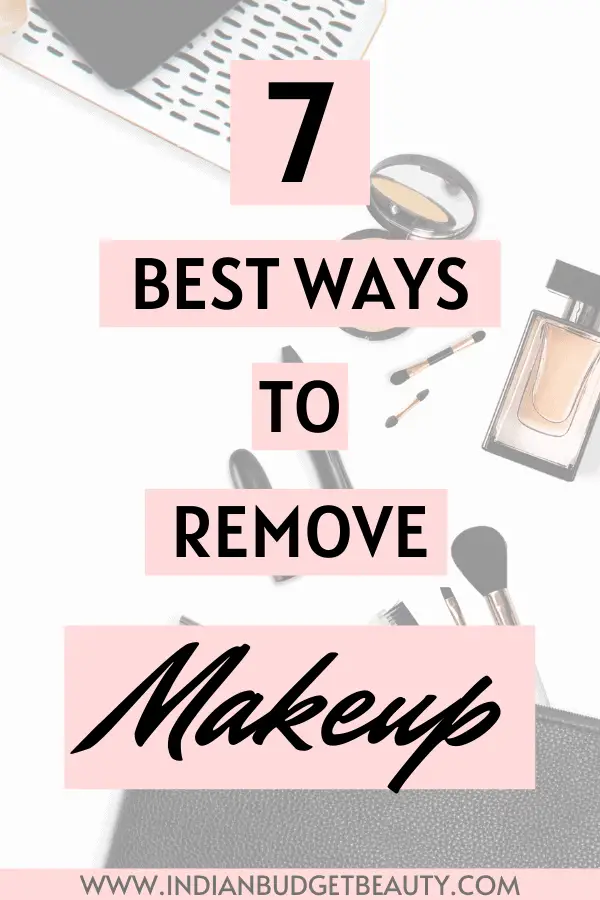 Best Ways To Remove Makeup
Coconut Oil To Remove Makeup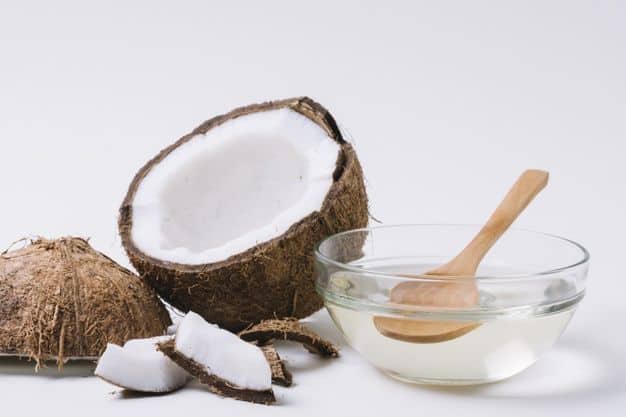 Coconut oil is a staple in every household. It is a great makeup remover. All you need is a few drops of coconut oil, warm it between your palms and start massaging onto your face. It will instantly melt down all your makeup, even waterproof mascara. Then wash off your face with a mild face wash. Coconut oil contains lauric acid which has proven antimicrobial, antifungal, anti-inflammatory properties. Use virgin coconut oil that is cold-pressed.
Coconut Oil Benefits For Skin
Coconut Oil acts as a natural moisturizer
It helps to improve skin elasticity and collagen production which gives a youthful look
Lauric Acid in Coconut oil has antimicrobial, antifungal and anti-inflammatory properties
It possesses anti-aging properties
But, I'd not recommend coconut oil to remove makeup for people with oily skin. If you have dry skin, combination or normal skin, you can definitely try coconut oil to remove makeup. It will nourish your skin as well.
Buy Virgin Cold pressed Coconut Oil Here
Olive Oil For Makeup Removal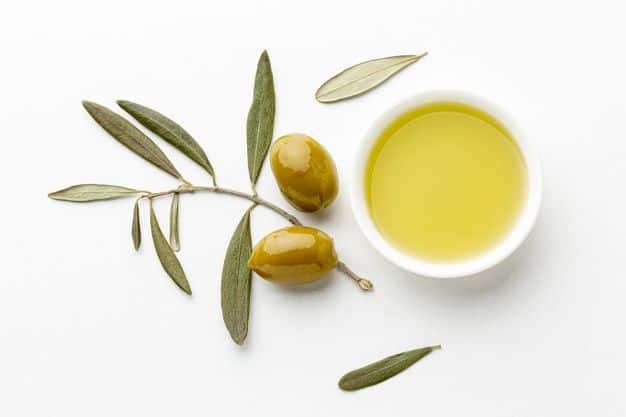 I've been using Olive Oil as a body oil and makeup remover for years. I've also used it as a hair oil whenever my hair is extra dry. They remove waterproof mascara within seconds. All you need is a cotton pad and pour some olive oil + rose water (to dilute it) and gently press it onto your eyes. Within 10 seconds, it will remove your waterproof mascara. You may even use a few drops of it onto your hands and massage it onto your skin to melt down any makeup.
Olive Oil Benefits For Skin
Olive Oil is an excellent moisturizer
Makes your skin healthy and glowing
Treats dry and patchy skin
Lotion to Remove Makeup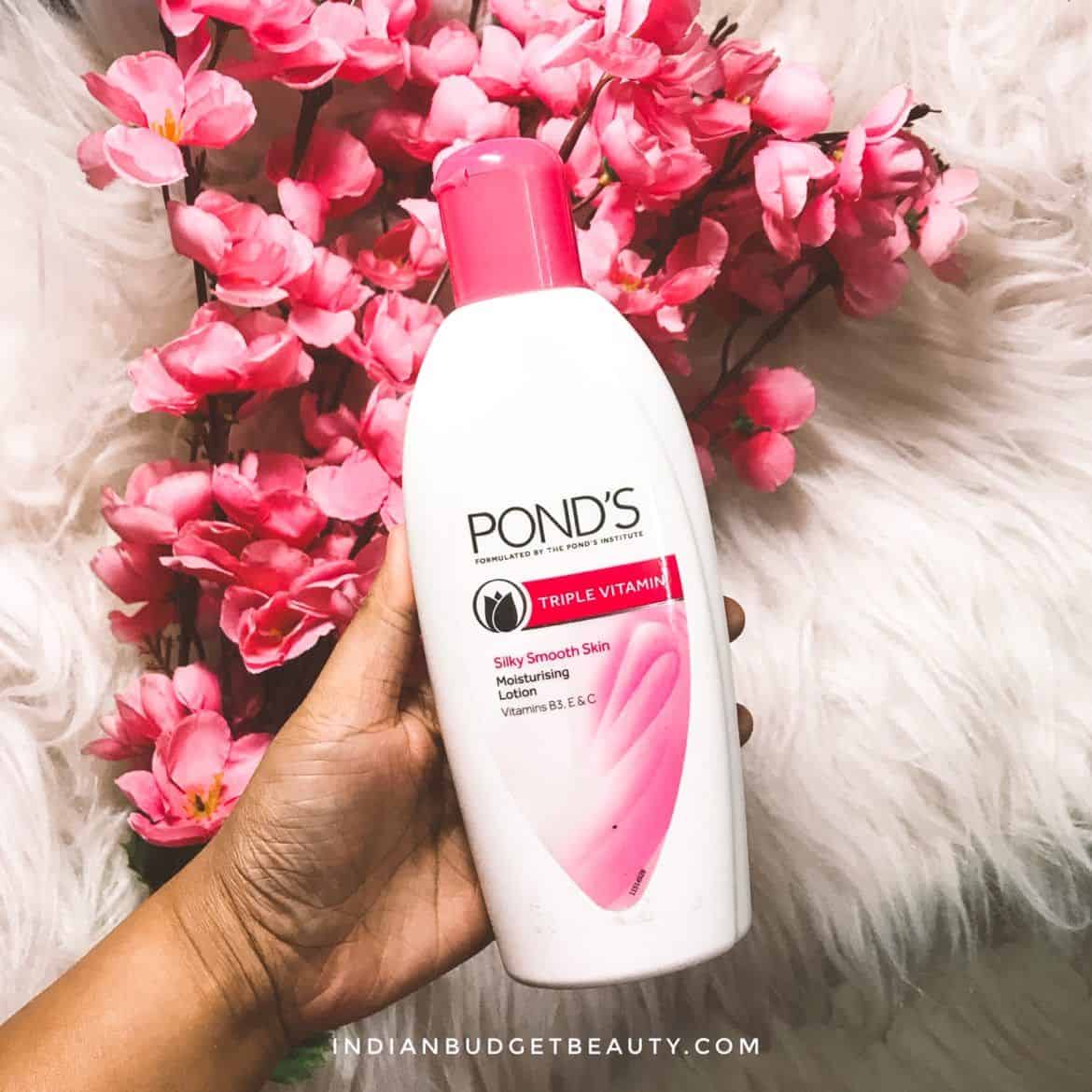 Have you ever had a moment where you were trying to open a stubborn body lotion and it burst into your face? Well, I had that moment and turns out, it leads me to discover a new makeup remover alternative. Body lotions that are thinner in consistency are excellent to remove makeup. I use my Ponds Triple Vitamin Moisturizer as a makeup remover and it effectively removes my foundation and lipsticks.
Buy Here : Ponds Triple Vitamin Moisturizer
Cold Cream as Makeup Remover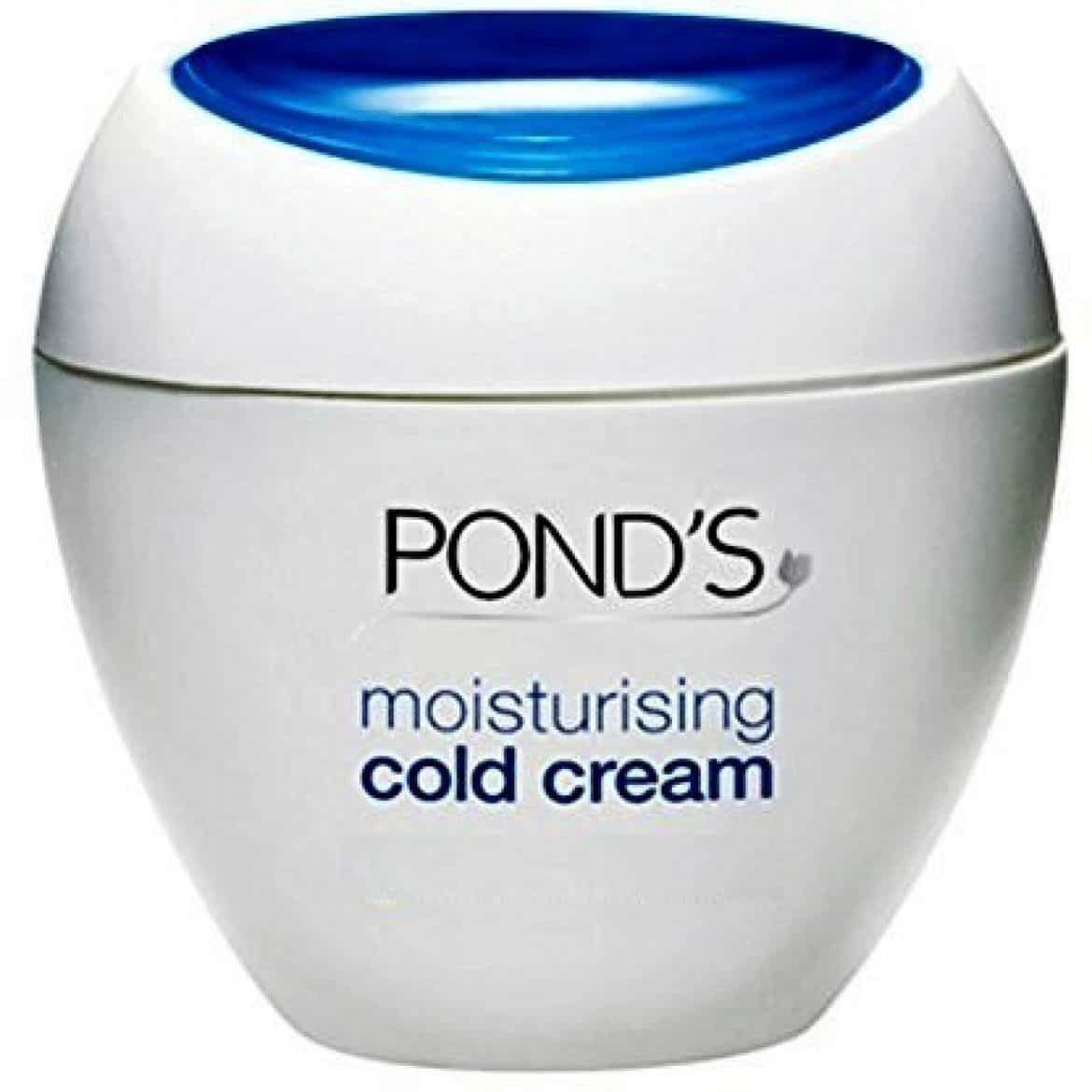 Ever tried Ponds Cold Cream as a makeup remover? If not, then try it now. It is extremely moisturizing but at the same time removes makeup from the skin.
Buy Here: Ponds Cold Cream
Vaseline As a Makeup Remover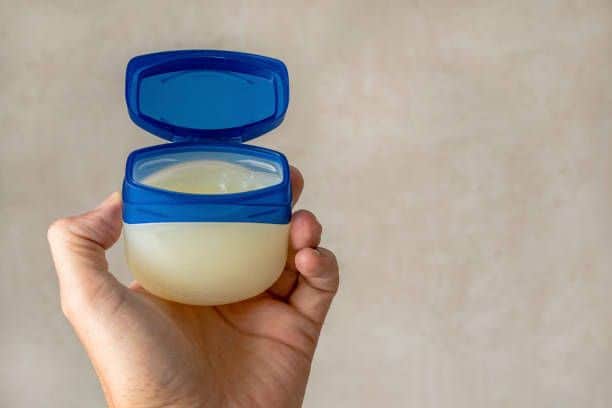 When I was in high school, especially 11-12 standard, I've started using waterproof mascara and my Matte Me Liquid Lipsticks. At that age, I depended on Vaseline as a makeup remover to remove those waterproof makeup. All I did was scoop up a bit of Vaseline onto a cotton pad and swiped it to remove the lipstick and mascara. It worked well and even today when I forget to take my trusty micellar water with me, I depend on vaseline to remove my makeup.
Vaseline Uses
Can be used as a lip balm
Can be used as a natural highlighter
Baby Wipes for Removing Makeup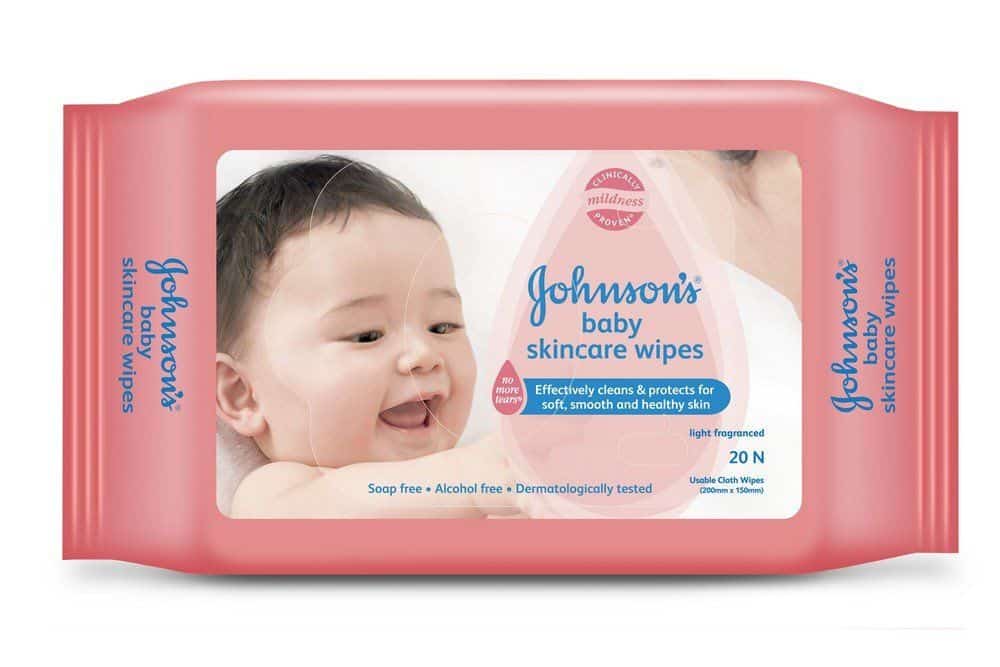 I've used baby wipes for removing makeup because they are pretty cheap. These are cheaper than actual makeup removing wipes. Baby wipes are usually very gentle on the skin and these remove makeup pretty easily.
Baby wipes are usually soap-free, alcohol-free and gentle on the skin
They remove foundation and lipsticks very easily, just like an actual makeup wipe.
Baby wipes are cheaper than makeup wipes
Microfiber Cloth to Remove Makeup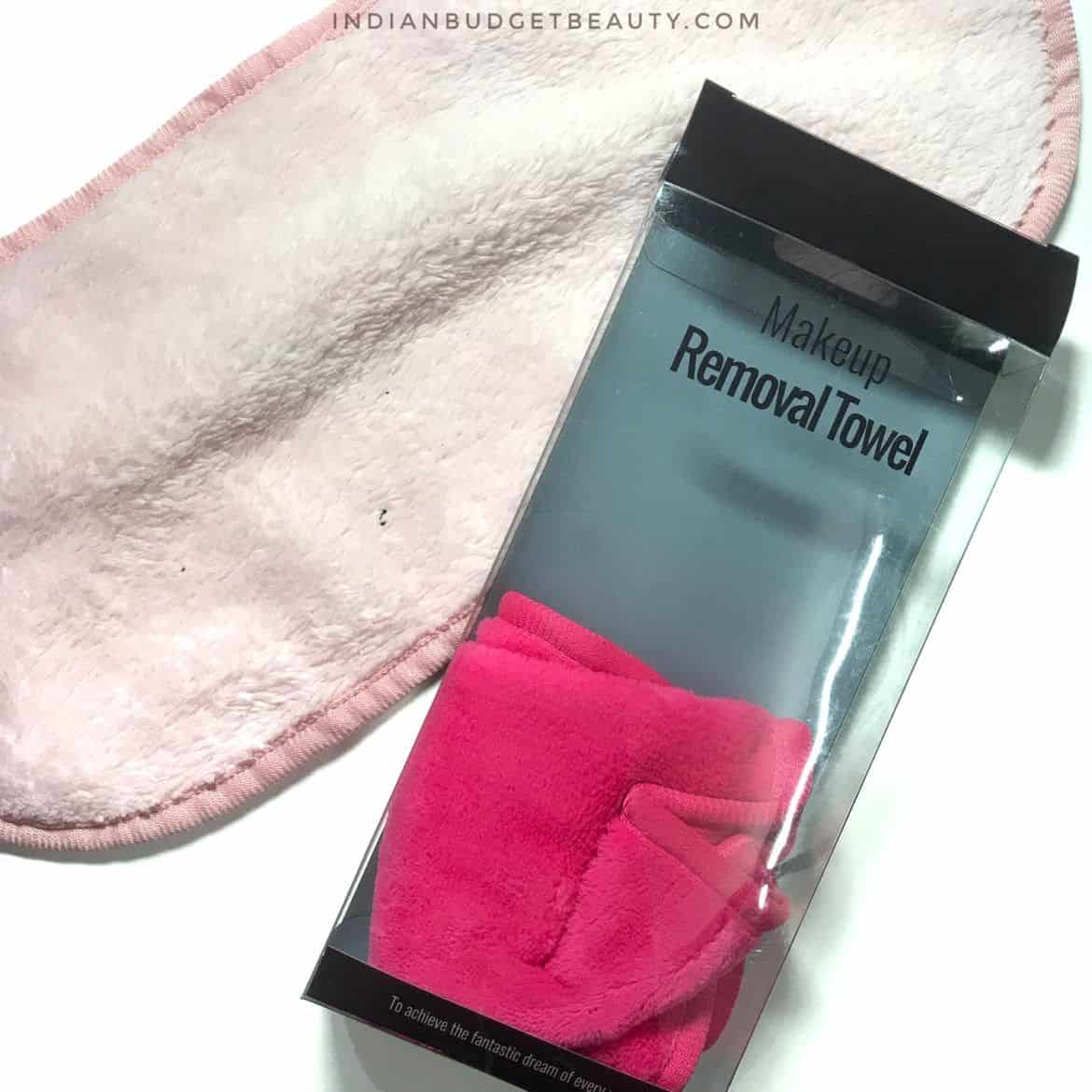 Ever since, I've bought the Makeup Remover Towel from Miniso, I've been only using this microfibre cloth to remove makeup. All you have to do is wet the Microfibre cloth with water and use it to directly remove your makeup. It can remove your base makeup effectively, even waterproof makep.
Benefits of Microfiber Cloths
They are re-usable: After removing your makeup using a Microfibre cloth, just wash it or throw it in the washing machine, it will come out clean and brand new.
They are very Soft: For people with sensitive skin, microfibre cloth is a must. They are very soft on the skin.
They are gentle: Microfibre cloths are very gentle on the skin, they don't harm your skin at all.
They act like magnets: They pull out the foundation from your skin like a magnet.
I hope these makeup remover alternatives will help you in removing your makeup easily. These are the 7 Best Ways To Remove Makeup when you don't have an actual makeup remover at your home.
Also Read:
Maybelline Clean Express Total Clean Make Up Remover Review
Garnier Skin Naturals Micellar Cleansing Water Review | Makeup Cleanser
Nivea Micellar Rose Water Review | The Best Under Rs.500
Pin This