Wet n Wild Rose in the Air Eyeshadow Palette Review
Two months back when Flipkart had an amazing buy one get one sale on Wet n Wild products, I bought the Wet n Wild Color Icon Eyeshadow 10 Pan Palette in Rose in the Air, Comfort Zone Palette and Color Icon Kohl Liner in 'Calling you buff!'. So, in these two months, I played with them and let me tell you if they are really worth the hype! Keep on reading.  
PRICE: Rs.499
Available on Amazon, Nykaa, Flipkart
Wet n Wild Rose In The Air Review
PACKAGING: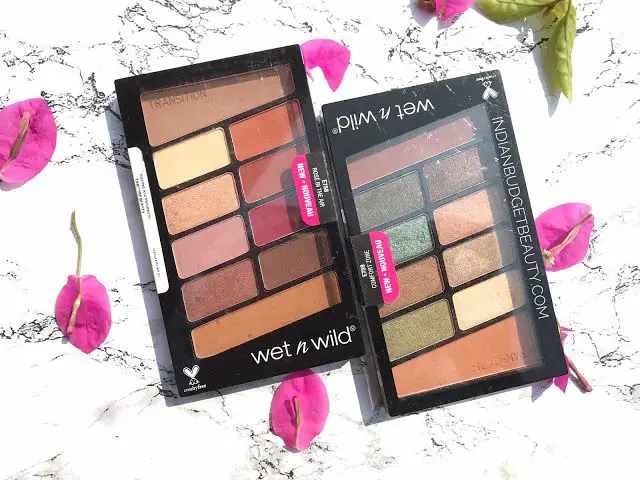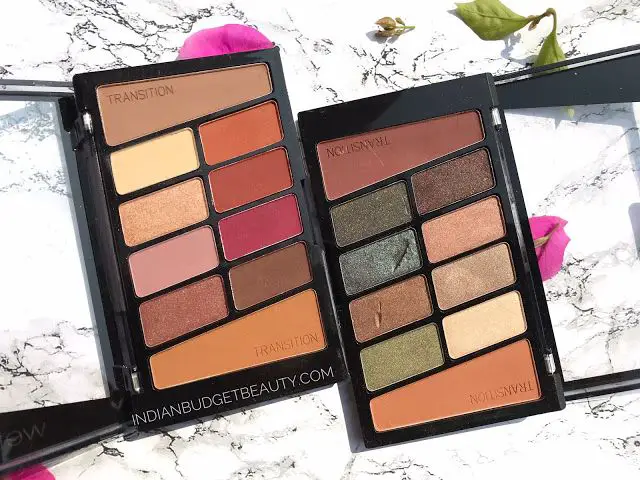 Wet n Wild Color Icon Eyeshadow 10 Pan Palette in Rose in the Air comes in a simple black plastic packaging with a see-through lid. It does not have a mirror or an applicator. The backside of the palette has pictorials on how you can achieve a day or a night look. It is very helpful for newbies who are starting with makeup and does not know which color will complement the other.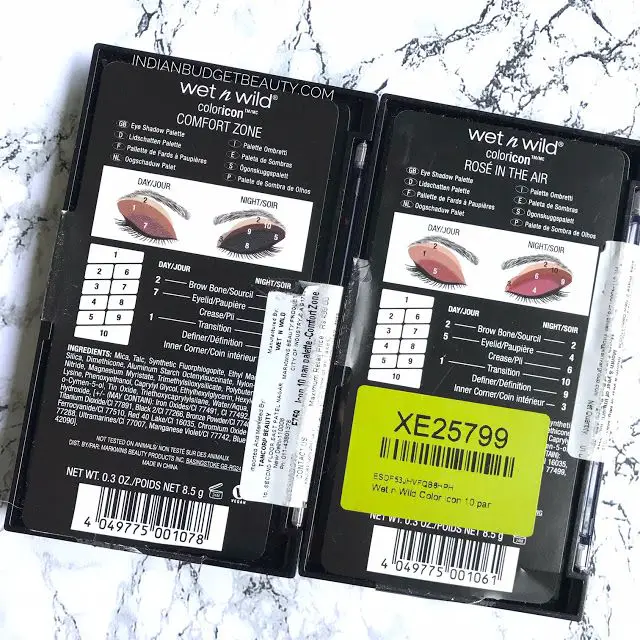 SHADES & PIGMENTATION:
Rose in the Air Palette has a very similar shade selection to Anastasia Beverly Hills Modern Renaissance Palette. Many bloggers think Rose in the Air palette is a supposed dupe. I am very much happy with the shade selection, it contains mattes and shimmers and the pigmentation is to die for a 499 palette!   It contains two transition shades, a cool-toned and the other, a warm-toned (both matte), 6 matte shadows and two shimmer shadows.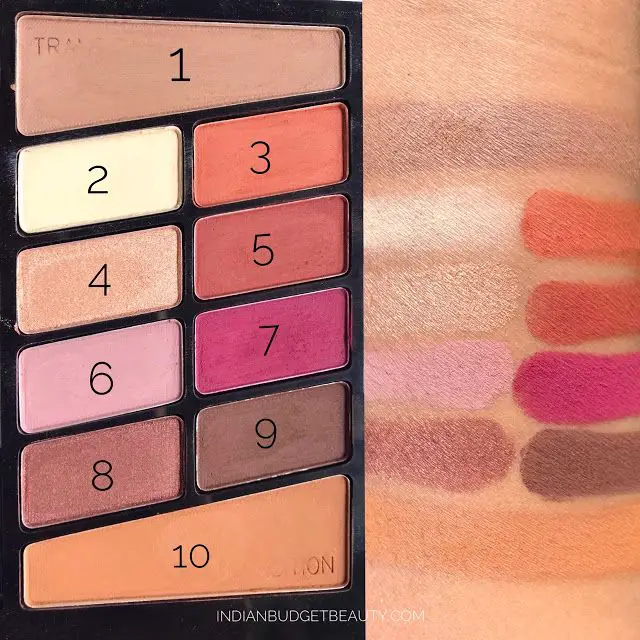 Shade 1: Greyish toned brown (transition shade) [Similar to Makeup Revolution Mono Eyeshadow – Delic
Shade 2: Matte highlighting shade
Shade 3: Matte Orange shade
Shade 4: Champaign Shimmer Shade
Shade 5: Burnt Orange Shade [Similar to Shade 1 of BeautyBigBang 9 color eyeshadow palette]
Shade 6: Pastel Matte Mauve
Shade 7: Matte Fuschia
Shade 8: Bronze Shimmer
Shade 9: Cool tone chocolate brown 
Shade 10: Matte Caramel (transition shade)
The shadows are very pigmented. The shades are very vibrant and translate very well with brushes as well as fingers. The shimmers are better applied wet or with your fingers. You can create multiple eye makeup looks using this palette.   
https://www.instagram.com/p/Bo3YY_ZADKI/
IS Rose in the Air Palette Worth The Hype?
This palette created a lot of buzz and hype. A lot of bloggers love this palette and rave about it. Well, I do happen to belong to that category of bloggers who are insanely in love with this palette. I love the warm shades which are very much trending at the moment. These shadows work much better with a primer underneath. I've used my Essence Eyeshadow Base to make the colors pop.

Coming to longevity, the shades lasted approximately 7 hours on me. The shimmers were buttery soft. The mattes were great as well. These eyeshadows do have a little fall-out.  Most of the shadows blended easily. Some of them do require a little time to work out. I had to work hard blending the shade 7 and 9. They were a little gritty but are very pretty shades. Once blended, they do look very pretty on the eyes. 

I do see why there's a lot of hype about this palette because A) It is a drugstore dupe of Modern Renaissance Palette, B) The shades are pigmented for a 499 palette and C) It's so freaking affordable.
Will I recommend this palette? 
Of course! Grab it whenever you get a chance because most of the time it is out of stock.
PROS:
Drugstore dupe of ABH  Modern Renaissance Palette
Very Pigmented shades
Long-Lasting
Blends easily
Value for money product!
Compact packaging
Contains a mix of mattes, shimmers and two transition shades
Contains pictorials for newbies
CONS:
If you are a newbie, this does not come with a mirror or applicator
Some shades are hard to blend 
RATINGS: 4/5
More Eyeshadow Reviews: