Few months back
 A year ago in september 28, 2016, Bhawna from
Think It Over
 nominated me for the VERSATILE BLOGGER AWARD. Do check out her blog, you'll be blown away by her interesting posts.
I've started blogging 2 years back and never imagined I'd be able to showcase my love for makeup and skincare in this beautiful manner. I'm not good at writing speeches so please don't expect that I'd write a lot of fancy words to sway you away. Hehe. But I'd like to say a huge 'THANK YOU' to everybody out there who have spend a little time on my blog.

WHAT IS A VERSATILE BLOGGER AWARD?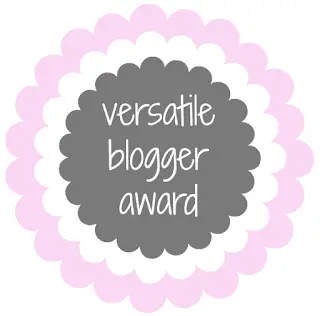 Versatile Blogger Award is given to a blogger by a blogger. Its main motto is to help others in finding exciting new bloggers. 
Rules are:
You have to be nominated in order to receive this award.
Thank the one who have nominated you and share his/her blog link in your post.
Post 7 random facts about yourself
Nominate 10-15 bloggers you have recently discovered.
7 RANDOM FACTS ABOUT ME:
Before I've started blogging, I was into wattpad. I even wrote a piece there. Check out here if you want to.
I'm currently studying B.tech in Biotechnology and I'm in 2nd semester.
I am obsessed with studs and glitters.
I've completed  my Visharad (equivalent to Bachelor of Music) in instrumental guitar.
I'm obsessed with eye-shadow palettes and mascaras. 
I love collecting makeup items. I have a weird obsession of cleaning my makeup brushes and the other makeup items and store them pretty well.
Whenever I'm sad, I usually pick up my guitar and sing a few songs to make my mood better.
Well, that's it guy.
MY NOMINATIONS: