Hello everybody, Today I'm back with a sample subscription box from AllGoodScents.com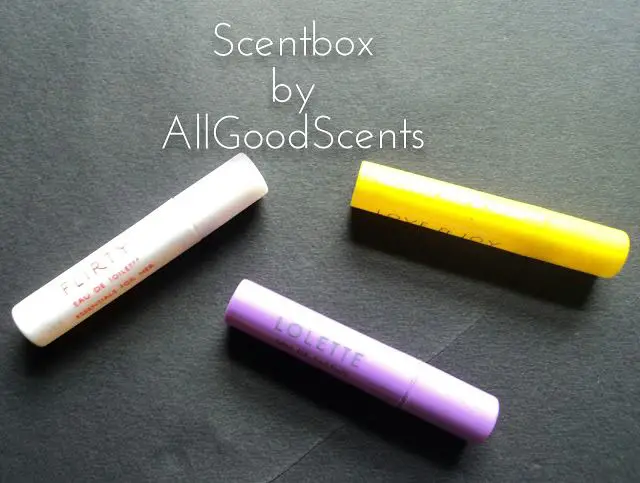 What is SCENTBOX?
SCENTBOX™ allows you to explore & try the very latest fragrance launches from the comfort of your own home or office. For just Rs 55 per tester, each edition comes with 3 fragrance samples for you to test. Liked the fragrances in the SCENTBOX™ ? Order a full sized perfume & make your SCENTBOX™ absolutely free with the unique promo code sent along with your SCENTBOX™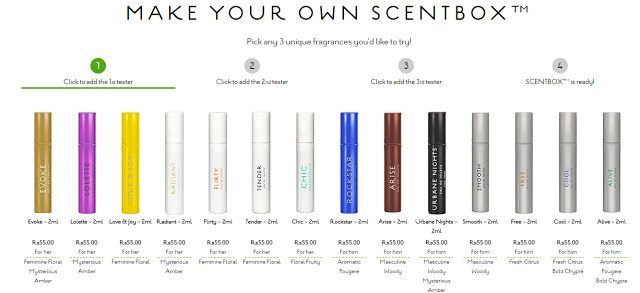 pic credit: AllGoodScents.com



PRICE: Rs. 165 for Scentbox + Rs.50 for shipping
My SCENTBOX:
For my SCENTBOX, i chose 
Lollete (For Her)
Love & Joy (For Her)
Flirty (For Her)
PACKAGING:
The three samples comes in a triangle box, all placed in a cardboard box that contains confetti's. In my scentbox, I got 3 samples of 2ml each along with a AllGoodScents booklet and a coupon code of Rs.165 less if I purchase a perfume from them. It means I'll get a free scentbox if I buy a perfume from AllGoodScents,com. I love the mini samples, they are very cute and I can keep them on my purse as well.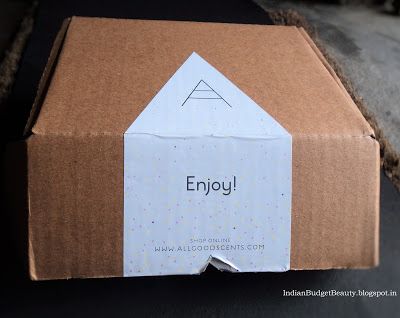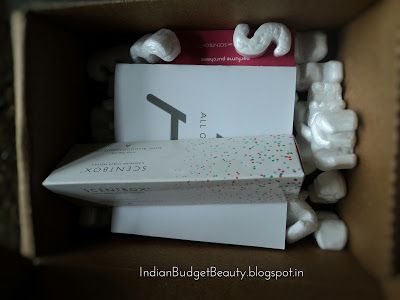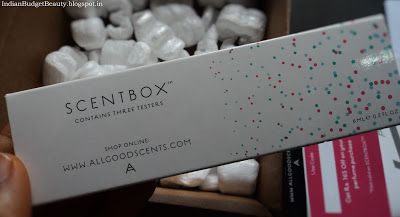 SCENTBOX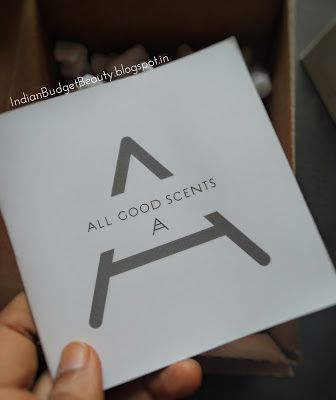 All Good Scents booklet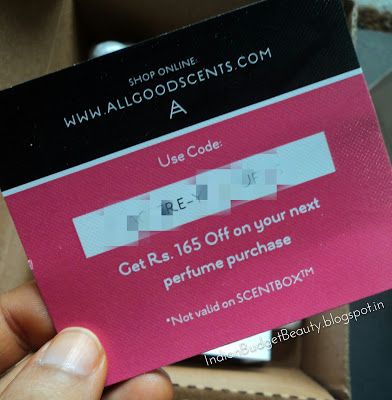 Coupon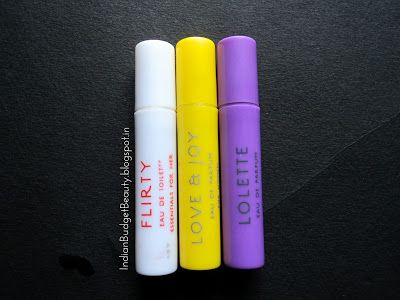 QUANTITY: We get 2ml of perfume, which according to me is less. They should either provide 5ml of product on each sample or at least let us choose 5 samples on the same price.
TOP, HEART, BASE Notes:
Lollete: This one is a perfect mix! It's neither too strong, nor too faint. It has a hint of fruity and floral mix.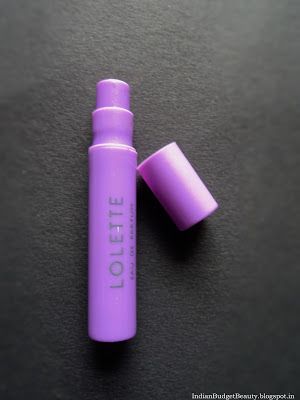 Rs.55 for 2ml
Top Notes
 : Coconut, Plum, Apricot
          Heart Notes : Tuberose, Pimento, Jasmine Sambac
          Base Notes : Vanilla, Rose, Jacaranda Wood
Love & Joy: I have a love-hate relation with this one! Sometimes, I LOVE this perfume, but sometimes it appears really repulsive to me.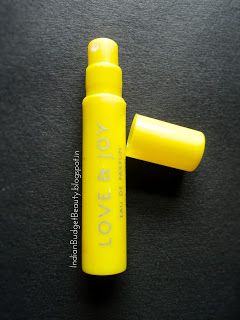 RS.55 for 2ml
Top Notes
 : Freesia, Peony, Litchi
          Heart Notes
 : Rose, Lily Of The Valley, Magnolia
          Base Notes
 : White Musk, Amber, Powdery Note
Flirty: Flirty is a sweet fragrance with floral hints. It is perfect for any girl/woman who wants a everyday perfume for college or work. It is quite easy to wear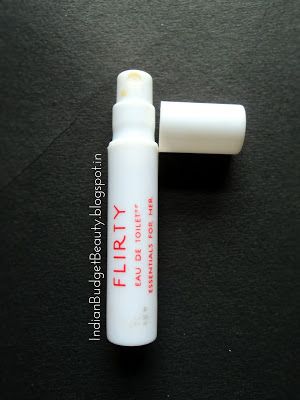 Rs.55 for 2ml
          Top Notes
 : Lily Of The Valley, Bergamot, Blackcurrant
          Heart Notes
 : Rose, Gardenia, Orange Blossoms
          Base Notes
 : Heliotrope, Vanilla, Iris
PROS: 
Innovative Idea

Affordable

Cruelty Free

Cute Packaging
CONS:
Less quantity 

Less variant
RATING: **** (4/5)