So recently, I mailed allgoodscents.com if they would like to collaborate with me and they replied. So I got sent a full-sized perfume ofAll Good Scents Lolette Eau De Parfum. I bought the sample size in my Scentbox and now have the 50ml product. Here are my All Good Scents Lolette Eau De Parfum Review
ABOUT THE BRAND:
AllGoodScents is an Indian perfume company which makes all its perfume in France and does not test their perfumes on animals.
PRICE: Rs.1200 for 50 ml/ 1.7 FL OZ
INGREDIENTS: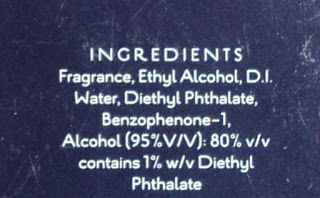 ABOUT THE PRODUCT:
Lolette
for the sensuous lady 50 ML / 1.7 FL OZ – EDP Revel in a sensual and dainty aura as you celebrate with this floral bouquet. Enjoy the mischievous sparkle that will follow you, leaving many yearning for more. Wear the perfume and let the experience linger through the evening.
CONCENTRATION: Eau de Parfum
MY REVIEW WITH ALL GOOD SCENTS LOLETTE
PACKAGING:
All Good Scents Lolette perfume is placed in a cardboard box with colorful detailing. The body of the perfume is rectangular in shape and is made of good quality translucent dark blue glass. The main attraction of the perfume bottle is its cap which is made of amethyst color glass.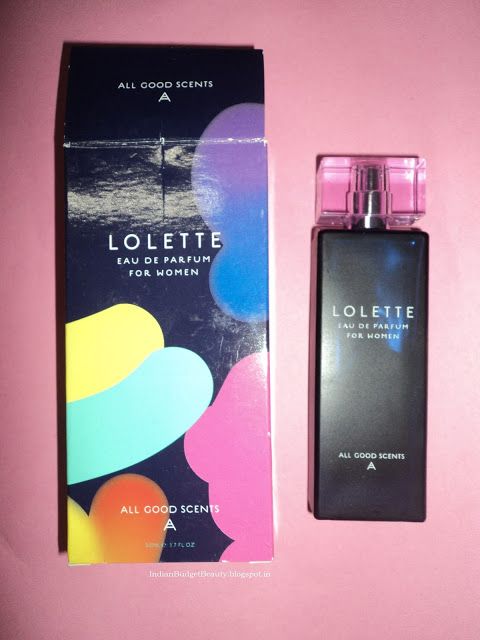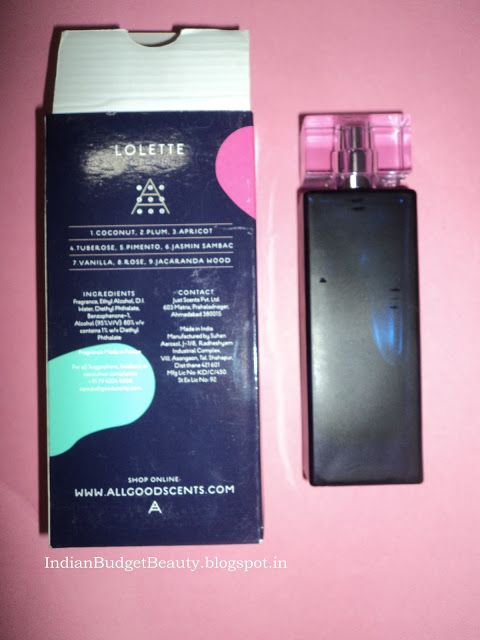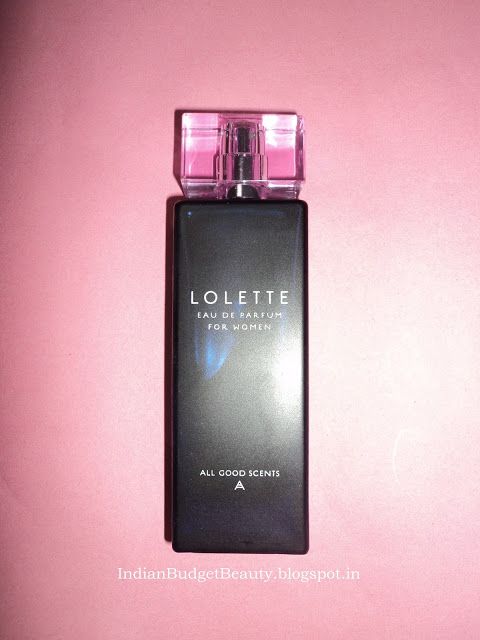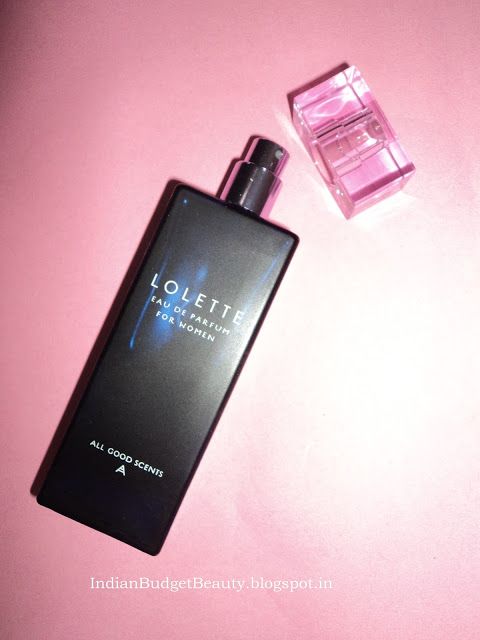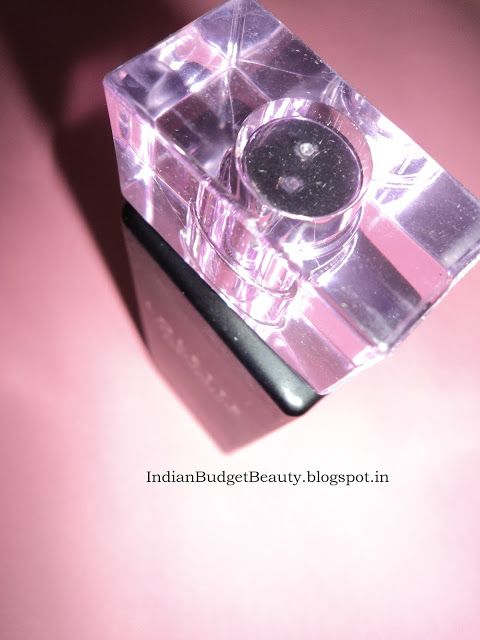 NOTES OF THE ALL GOOD SCENTS LOLETTE PERFUME: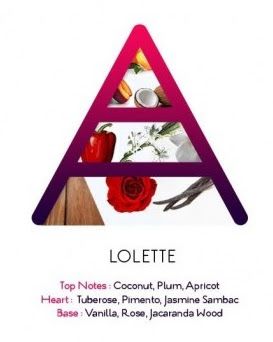 Pic Credits: AllGoodScents.com    
TOP NOTES: "The initial whiff, the first few seconds of the perfume. The top notes of a fragrance are generally the lightest of all the notes. They are recognised immediately upon application of the perfume."  I don't quite like the top notes of the perfume. It smells really strong. It stays on for 5 mins after which it evaporates.
HEART NOTES:"The heart notes, make an appearance once the top notes evaporate. A perfume's heart is often a smooth combination of floral or fruit tones." I love love loveee the heart notes of this perfume. Its very addicting and floral and really flirty. It stays for 6-8 hours.
BASE NOTES:"The base notes are the final fragrance notes that appear once the top & heart notes have evaporated. These often, rich notes linger on the skin for hours after the heart notes have dissipated." The base notes of this perfume has a very calming effect.  
LONGEVITY: This perfume is very very long lasting. I sprayed this perfume at 10.00 am in the morning and then I reached home at 7 in the evening, the scent was full on intact. 
Also Read: 10 Best Perfume for Women in India Under Rs.1500
PROS: 
Not tested on Animals
Beautiful Packaging
Heart & Base notes smell heavenly 
Very Long Lasting
CONS:
RATING: 4/5
(UPDATED: I've listed Phthalates as a con. But Phthalates are mandatory in India to denature the Ethyl alcohol used in perfumes. This renders the alcohol non-drinkable. The amount used is low and regulated) 
(Part of PR kit)