How to Get healthy glowing skin by using Sheet mask? Sheet Masks are far more convenient and easy-to-use compared to traditional masking techniques.  So, if you are a busy person who wants to take care of your skin, this is the right time that you invest in some of the following sheet masks.  
Sheet masks have loads of goodness infused into them. They contain serums, ampoules along with natural ingredients and boosters. So, to achieve healthy glowing skin, sheet masks are the easiest option. Sneak Peek into Priyanka Chopra's Favorite Sheet Mask
Hydrating Sheet Mask
To achieve healthy glowing skin by using sheet masks, the first thing you must do is to hydrate your skin internally as well as externally. If you drink loads of water, it will improve your skin. But, you do need some external hydration as well.   Hydrating sheet mask has an equal blend of soothing as well as moisturizing ingredients. They are meant to brighten up the dull and dry skin. Aloe Vera, Cucumber, Honey, Shea Butter, Glycerin, Hyaluronic acid, Collagen are the main ingredients in hydrating sheet masks. Hydrated skin leads to the healthy and glowing skin.  
My Recommendation:
Innisfree Coconut Bio-Cellulose Mask – Hydrating (Rs.280)
O3+ Ultralite Moisturising & Hydrating Silk Mask | BUY NOW
The Face Shop Unisex The Solution Hydrating Face Mask | BUY NOW
Innisfree My Real Squeeze Mask – Manuka Honey | BUY NOW
Sheet Mask For Glowing Skin
  If your skin lacks the healthy 'glow from within', then you must definitely invest in some brightening sheet masks, brightening sheet masks helps your skin to regain the glow that you had when you were a baby. Sounds insane right? But, well it's true.    The active ingredients in a brightening sheet mask are usually Lemon, pomegranate, Pearl, Vitamin C, Honey, Yogurt, etc. These ingredients help in brightening your complexion and achieve that glowing skin that we ask for. These sheet masks will also impart radiance and luminance effect to your skin.  
My Recommendation:
FUN FACT: Priyanka Chopra Skincare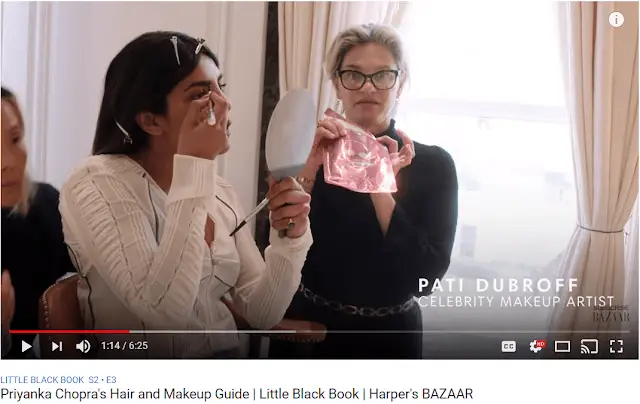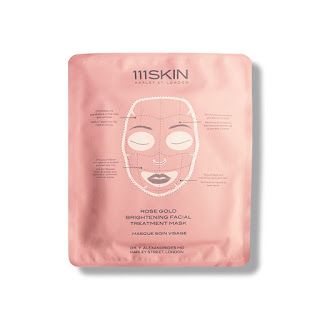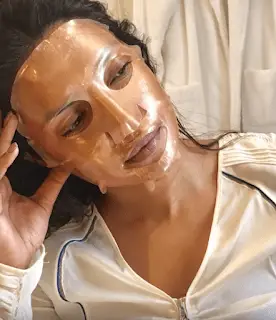 Do you know that our desi girl Priyanka Chopra uses 111SKIN's Rose Gold Brightening Facial Treatment before any red carpet event? This sheet mask is loved by Priyanka and her Makeup Artist 'Pati Dubroff'.  Her makeup artist says that this mask gives a 'plump glow' to your face.  Hence, stay tuned for more updates on Korean skincare and beauty.    
111SKIN's Rose Gold Brightening Facial Treatment comes in a set of 5 and costs £85.00. The mask is defined as  'A luxurious hydrogel mask infused with 24K Gold and Damask Rose Extract for a replenishing result.  The nourishing formula soothes, hydrates, and brightens for radiant, luminous skin.'
  I haven't tried this mask yet but I am very excited to try it. If you look into the video of Priyanka using this mask, then you will fall in love with the after-effects.
Also Read: MOND'SUB Gold Brightening, Moisturizing, & Antiwrinkle Face Mask REVIEW