L'oreal Paris Brow Artist Pomade Review – 106 Ebony
Brow pomades have taken over the beauty industry by storm ever since Anastasia Beverly Hill's DIPBROW Pomade was launched. Makeup lovers (like me) are dying to get their hands on it but couldn't because of price issues or availability issues. 

Now since L'oreal has launched Brow Artist Pomade in India along with the Loreal Lash Paradise Mascara and L'Oreal Paris Brow Artist Xpert, it is a dream come true for Brow pomade lovers in India. 
PRICE: Rs.799 (but I got at flat Rs.500 during the sale) 
Buy it on NYKAA | AMAZON | FLIPKART
PACKAGING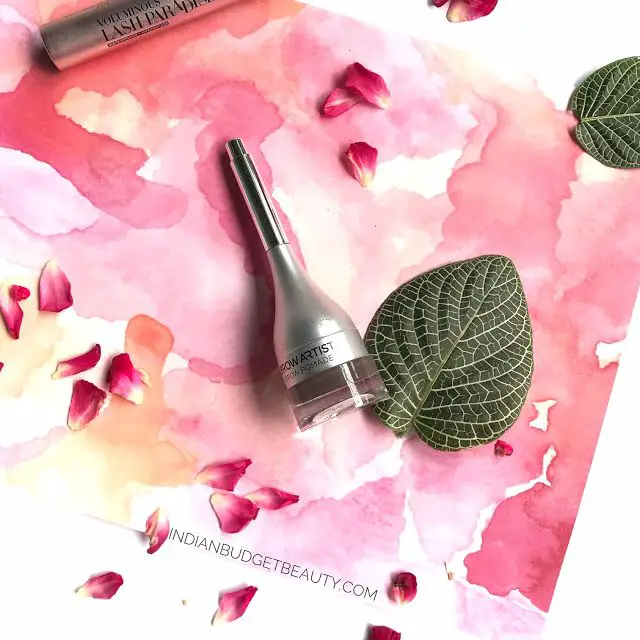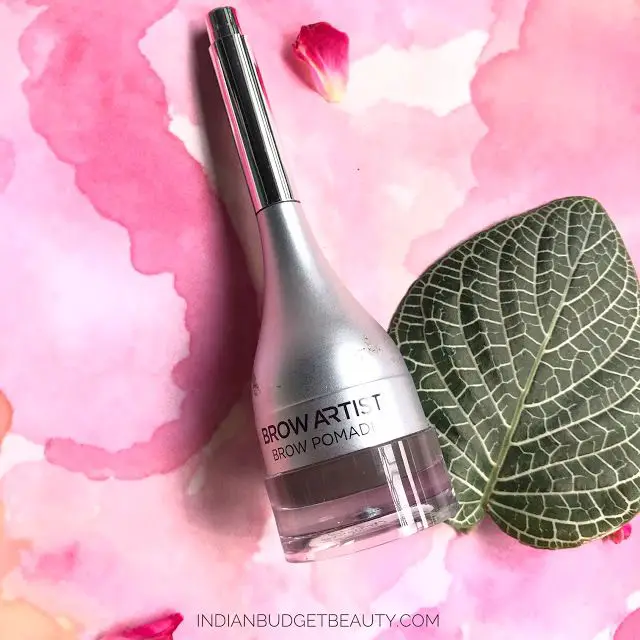 L'oreal Paris Brow Artist Pomade 106 Ebony comes in a cute tub packaging which is similar to its gel liner packaging. It has a brush that is attached to the head of the cap. I really love the design, it is very much comparable to Benefit' ka-BROW. The tub is made of glass-like material but it is definitely travel-friendly. Overall, it has a bulky feel to it, be yet it has a luxurious appeal.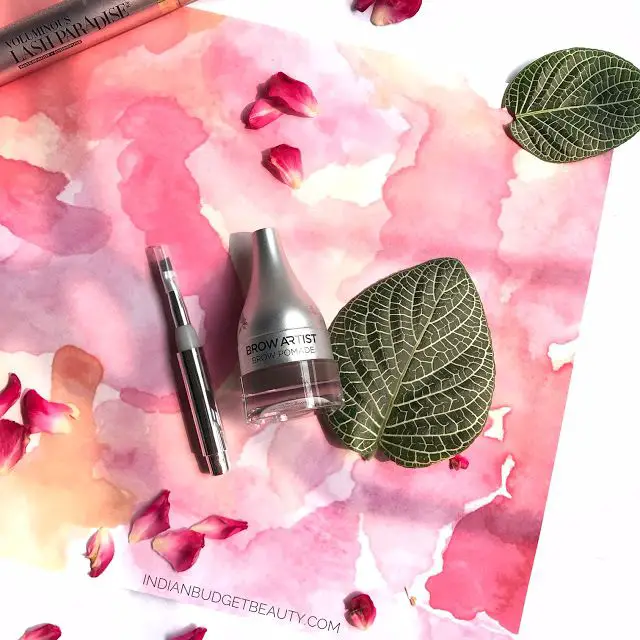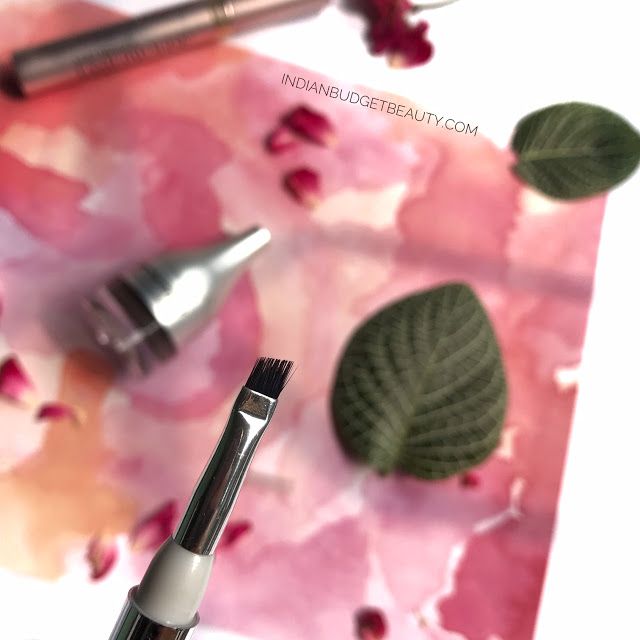 You can definitely use the brush that comes along. It gives a precise application and would give you a natural finish. But if you want bold and heavy brows, you'll definitely need a different brow brush.
SHADE: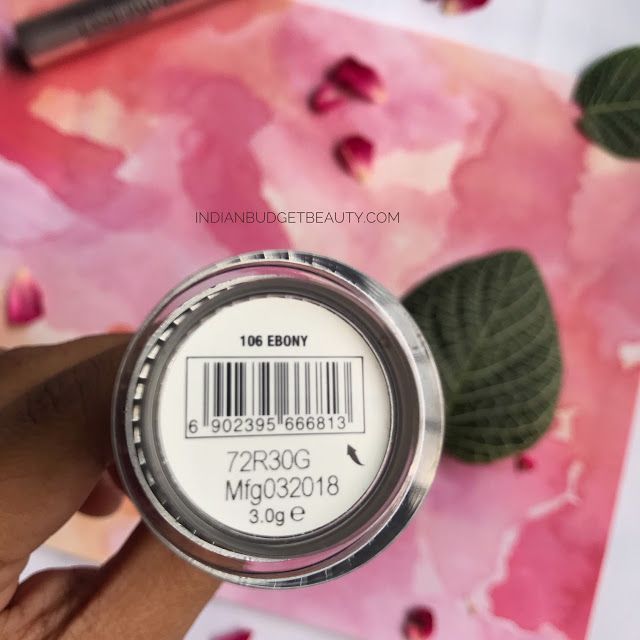 L'oreal Paris Brow Artist Pomade is available in two shades in India – 104 Brunette and 109 Ebony. I've bought the shade 109 Ebony because it is the closest match. I feel like 104 Brunette will be lighter for my brows.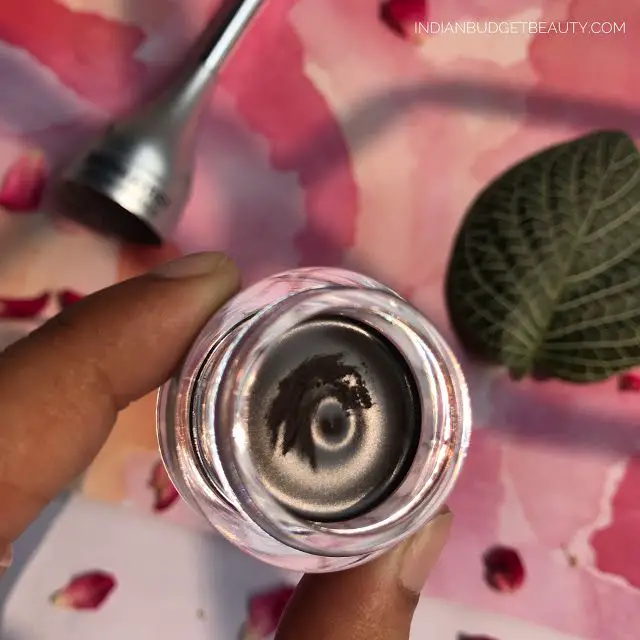 109 Ebony is a dark cool-toned brown which is suitable for people with dark hair. I have very light eyebrows but I do love a bold brow look, so I've picked this shade up. 
CONSISTENCY: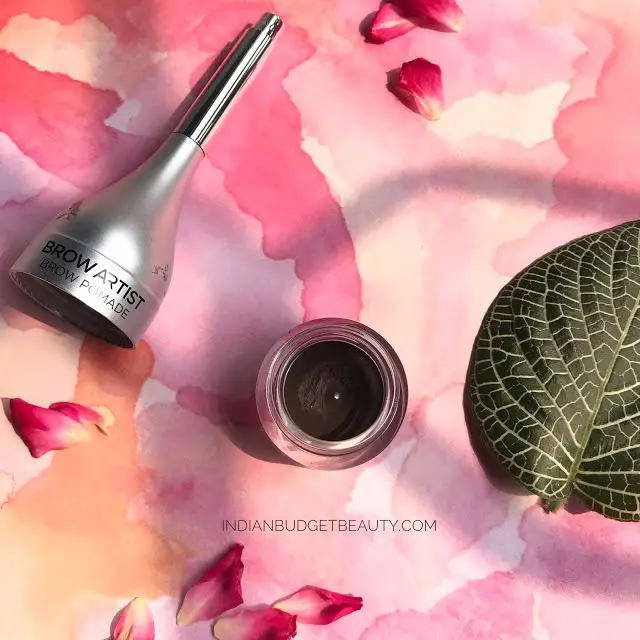 It has a unique consistency which is dry and waxy and blends easily. It holds your brows in place yet it does not crumble or form lumps. I really do enjoy the formula. It takes a minute or so to fully settle into a smudge-proof formula. It has a smudge-proof and waterproof formula
HOW TO USE L'oreal Paris Brow Artist Pomade?
Use the brush that comes along and dip into the pot lightly
Draw along the shade of your brows (top and the bottom)
Fill them in. 
Use the brush to draw small strokes in the front of the brow (using light hand technique)
Then use a spoolie or an old mascara wand to brush out your brows.
SWATCHES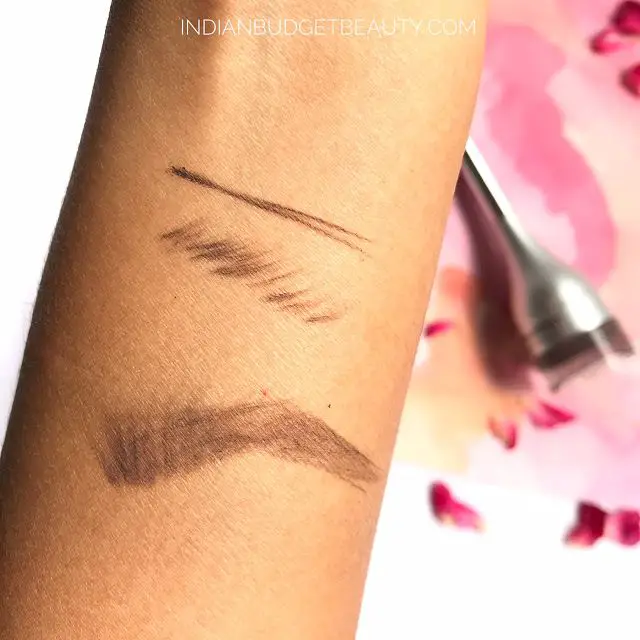 FINAL THOUGHTS:
If you want a good, affordable brow pomade Under Rs.1000, then this is the right choice. You are getting 3 gm of product which is more than enough and will last a long time. You need very little product for doing your brows. A little goes a long way. The packaging is similar to Benefit ka-BROW so it might be a possible dupe for it. You don't need an extra brush for it since it comes with a detachable brush which is pretty good. But, I'd prefer a good eyebrow brush for this particular brow pomade.

This pomade is smudge-proof. Oily skinned people can use it efficiently. I'd not say that this pomade is waterproof but it is definitely water-resistant. I removed this by rubbing with my Garnier Skin Naturals Micellar Cleansing Water. 

Coming to its longevity, this does not fade at all. I've worn it for 7 hours straight, and it was the same as before throughout. I'd advise that you carve out your brows by using concealer for a neat appearance. I'm very impressed with this product. You can easily buy it at a discounted rate online. 
PROS:
Comes with a brush of its own
Good formula
Smudge-proof and water-resistant
Value for money
Good packaging
Can be used accordingly for natural or Instagram-like brows
Does not crumble for form lumps
Even appearance
Longlasting
Does not fade at all
CONS:
not waterproof (not a problem for me though)
RATINGS: 4.9/5
L'Oreal Paris Voluminous Lash Paradise Mascara REVIEW & EOTD 
L'oreal Paris Color Riche Matte Addiction Lipstick 'Pink-a-porter' Review & Swatches
Sivanna Colors 3D Brows' Secret REVIEW | Where to buy?
Tosave.com Haul & Website Review
NYX HD Studio Photogenic Concealer Wand – Fresh Beige (CW 06.3) Review, Swatches & Comparison
Essence All About Matt! Fixing Compact REVIEW
   If you have used any other brow pomade or have any recommendations, then feel free to comment down below. I'd love to try a new one ASAP. With Love, Trishna