The Best DIY Face Masks For Acne Scars & Skin
The number one enemy of dewy, glowing skin is acne. It's an embarrassing malady no matter the age of its victim, you may want to look for solutions and this can be a good starting point. Instead of spending your money at the spa, why not try making your own homemade face masks at acne? Here are five DIY face masks for acne-prone skin that can help you fight acne and its scars.
Honey Lemon Mask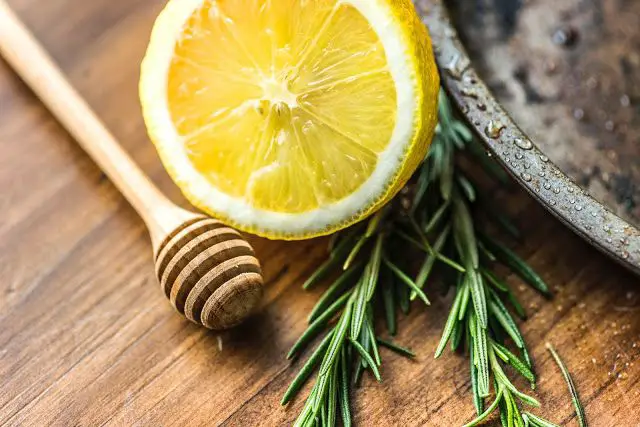 This is a very common mask that is highly recommended for oily skin. Since lemon contains vitamin C, it is a very good brightening agent as it eliminates dead skin cells and helps controls the oil secretion. Honey has antiseptic properties and kills bacteria within the pores.  
DIY instructions:
Mix the juice of a lemon and add 2 tbsp. of honey. Stir till it reaches a sugar syrup consistency. Apply this mixture to your freshly washed face. Leave the mask on for twenty minutes. Lemon juice can cause your face to sting, so don't exfoliate prior to this. After twenty minutes, wash your face with a mild face wash. Moisturize after thirty minutes. Do this daily or every alternate day for two weeks at least, to see a difference.
Banana Oats Mask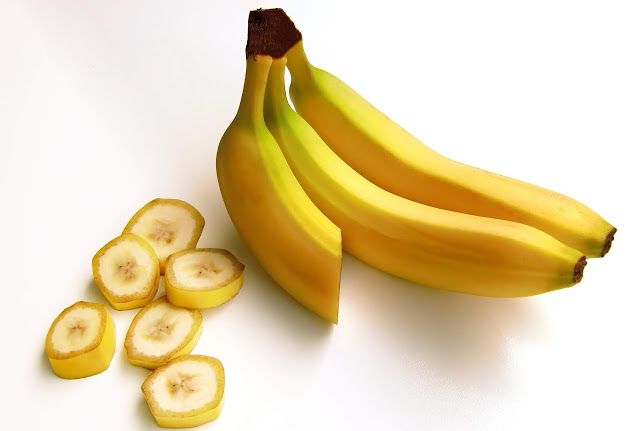 Did you know that the bananas are rich in potassium, which can kill cellular bacteria in the skin? It also has rutin which has a powerful anti-inflammatory effect on cells. This prevents the swelling and reddening of infected pores and skin cells. Oatmeal, on the other hand, is an exfoliant removing dull skin cells at the top thus lightening scars.  
DIY instructions:
Peel and mash a small banana. Add two tbsps honey and 2 tbsps oats. Blend it into a smooth paste. Apply to your face, hands, and neck. Let the mask sit for twenty minutes till dry. Once dry, wash with a mild cleanser and pat dry. After thirty minutes, apply an oil-free moisturizer. Use this mask every alternate day for results.
Yogurt and Gram Flour Mask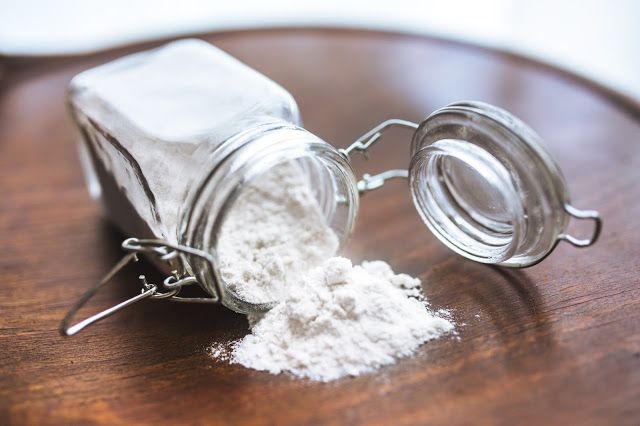 For those with dry skin, this is a wonderful face mask as it doesn't dry your skin like lemon and honey. Gram flour acts as a cleanser and yogurt is a moisturizer that is ideal for dry skin.
DIY instructions:
Mix 2 tbsp gram flour and 1 tbsp yogurt. If you want to lighten scars, you may want to add a pinch of turmeric as well. Mix it to form a smooth paste. Apply a thick layer on your face and neck. Leave it on for ten minutes or till dry. Wash off with cold water only. There's no need for a moisturizer after this mask. Use this mask three times a week for visible results.
Fuller's Earth Face Mask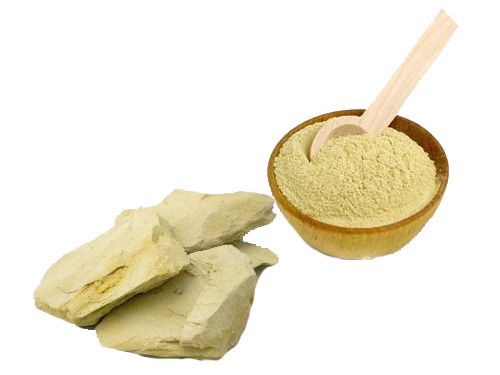 You may have heard of Fuller's earth as Multani mitti. It's a very common ingredient in drug store face packs and masks. Originating in the city of Multan, Pakistan, it is a type of clay derived from volcanic ash. This mask is especially for those with acne scars as the clay is known for its healing properties against acne-riddled skin and its scars.
Since it's rich in magnesium chloride, it reduces inflammation and scarring. Turmeric has long been considered an antiseptic with lightening properties. You can add turmeric to make this mask. If you have oily skin, add a dash of lemon juice as well.  
DIY instructions:
Mix 2 tsp of Multani mitti (fuller's earth) with a pinch of turmeric powder. If you have sandalwood powder, you can add a teaspoon as well. Mix it to a smooth paste with lemon juice for oily skin or milk for dry skin. Apply this evenly to your face and neck. Let the mask sit for thirty minutes or till dry and wash off with cold water. Repeat this four times a week for results.
Fenugreek Mask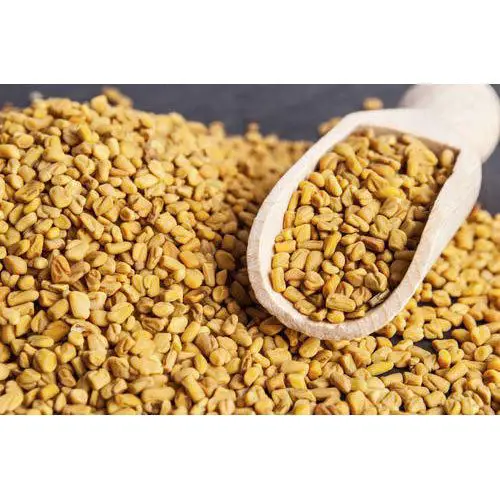 For those with a fresh burst of acne and redness, this fenugreek mask is considered the best. It is known for its antiseptic and anti-inflammatory properties. This mask will leave your skin feeling hydrated and cool.
DIY Instructions:
You can make this mask in two different ways. The first is by boiling a tbsp of fenugreek seeds in a cup of water. Once the seeds soften, stop boiling and allow the water to cool down. Soak a cotton swab in this water and apply all over your face in smooth patting motions. Leave it on for two hours and then wash with cold water.
The second method is to soak three tsp of fenugreek seeds overnight. In the morning, grind them into a smooth paste. Apply this paste evenly on your face and neck. Let it sit till dry. Wash with cold water. This mask once made can be stored in a refrigerator for a week.
You can always make your own variation to these masks depending on your skin type. Try out one of these masks and tells us how it has helped your skin.
Also Read: 3 Easy Homemade Banana Face Pack for Instant Glow

Guest Post
Edited By Trishna
If you have tried out any one of these DIY face masks for acne then comment down below if it has worked out for your skin type.  
(Sponsored Post)