A few days ago, Amway just launched a newer version of Sun Screen Cream, Amway Attitude Sun Screen Cream SPF 30 | PA +++, and one of their business owners sent me this sunscreen for review.
DISCLAIMER: This product was given to me by on of their business owners. All words are mine, I wrote what I felt about the product. 

A sun screen cream, lotion, etc. is a very important necessity (which we tend to over look ). It must be worn before going out in the sun.
PRICE: Rs. 449 for 100 g
INGREDIENTS: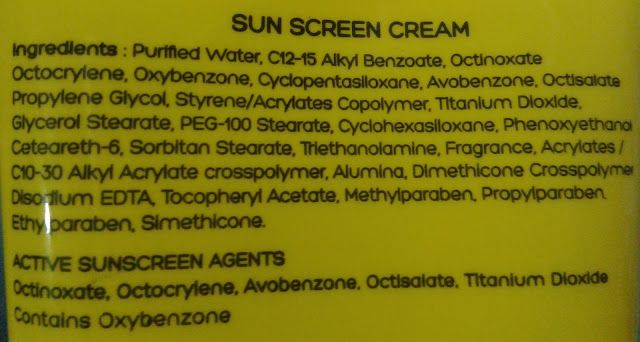 USE DIRECTIONS:
Use enough sunscreen to generously coat all exposed skin that will not be covered  by clothing. Apply on dry skin 15 to 20 minutes prior to sun exposure. For best results reapply frequently.  
MY REVIEW ON THE PRODUCT:
PACKAGING: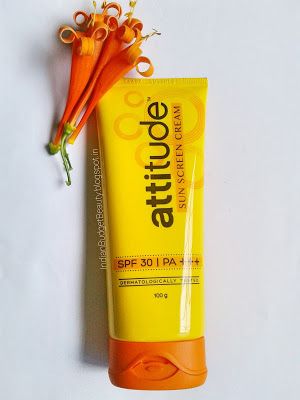 Amway Attitude Sun Screen Cream cream comes in a bright yellow glossy tube having an orange-colored cap. The color coordination reminds me of the sun. The cap is quite sturdy and the product totally travel-friendly.   The cream comes in only a 100 g tube.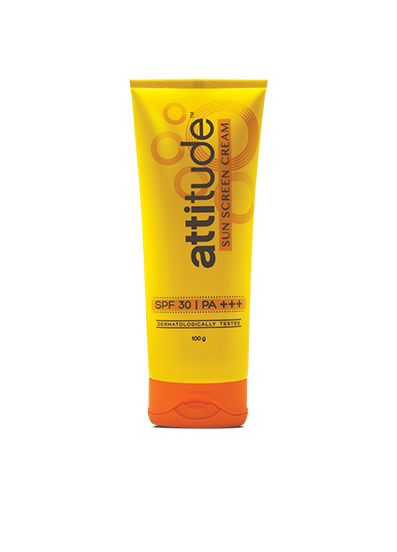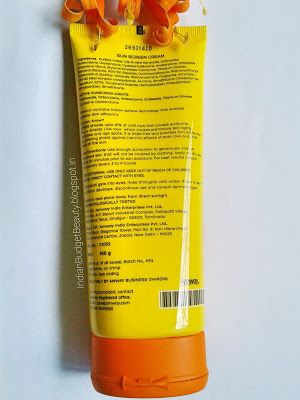 CONSISTENCY:
Amway Attitude Sun Screen Cream is thick, but not very thick. It is white in colour with slight yellow hint.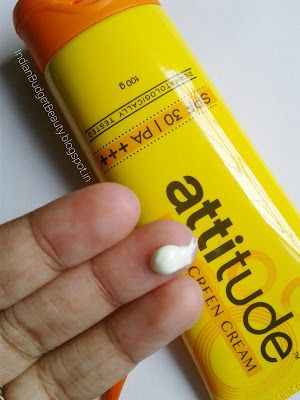 MY REVIEW:
After blending the cream, it turns into a semi-matte finish. It's doesn't look oily though.  The smell of the cream is quite soothing. It contains SPF 30 and PA+++. While buying a sunscreen cream, we must not only check the SPF but also the PA ranking. PA refers to the amount of protection the sunscreen offers specifically against UVA rays. PA rankings are listed as PA+, PA++, or PA+++.     
SPF stands for sun protection factor. The number associated with the SPF is the number of times longer that you will be protected from burning than you would be without sunscreen. 
UVB stands for Ultraviolet B rays. Ultraviolet B rays are often called the burning rays, because it is the most associated with sunburns.  These rays tend to damage the more superficial layers of the skin and are what most sunscreens historically claimed protection from. 
For protection from premature aging however, it is important to pay attention to UVA or Ultraviolet A rays. These are long waves that are less intense than UVB rays, but more prevalent and can penetrate through clouds and glass (meaning if you work in an office with windows, you are still being exposed!). These rays reach the deeper dermal layers of skin and and can damage your skin's collagen and elastin causing premature aging, & wrinkling.
According to this product, SPF30 shields 97% of UVB rays. PA+++ shields UVA rays and provides sun protectiom by offering shield against harmful effects of both UVA ang UVB rays of the sun.
This sun screen cream should be re-applied after ever 3-4 hours.
The thing I don't like about this sunscreen is that it contains different forms of Paraben. Paraben is any of a group of compounds used as preservatives in pharmaceutical and cosmetic products and in the food industry. Studies have now shown that parabens mimic the activity of the hormone estrogen, which is associated with certain forms of breast cancer. I even don't like its the price, it's a bit higher than other sunblocks available in India with similar functions.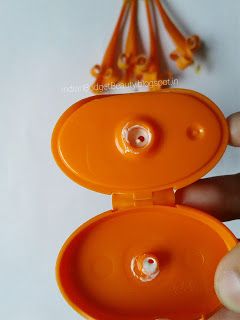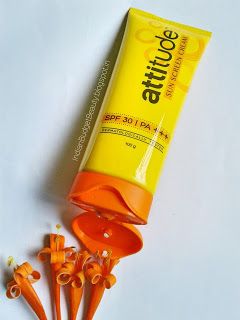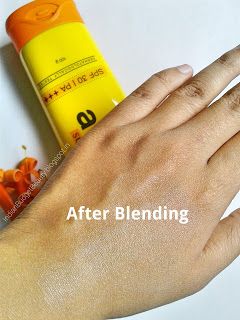 PROS:
Has PA+++
Dermatologicaly Tested
Contains SPF30 
Shields both UVA & UVB rays of the sun
CONS:
It contains different forms of Parabens.
The Price.
RATINGS: 3.5/5
Also Read: 10 Best Sunscreen For Face | For All Skin Types