Hello everybody, Today I'm bringing to you a set of 10 Kabuki Makeup brushes.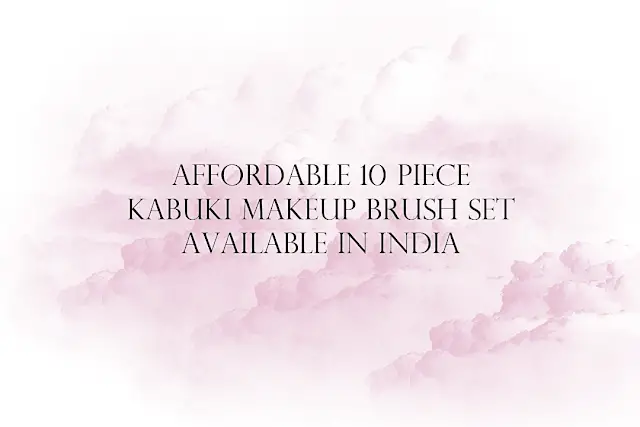 What is a Kabuki Brush?
A kabuki brush (sometimes called mushroom brush) is a makeup brush with a short stem and dense bristles. The brush head is most often rounded, though it can be also flat. Traditionally, the bristles are made of natural materials like animal hair (e.g., goat or horse hair), but most brushes available now on the market have synthetic bristles. (source: wikipedia)
Affordable 10 piece Kabuki Makeup Brush Set Available In India
Few days back I was just browsing some sites for affordable makeup brushes and THEN I FOUND THIS BEAUTY. It was a set of 10 makeup brushes and all of them were Kabuki brushes. The price caught my attention 'coz normally kabuki brushes are quite pricey. I got them for Rs.899.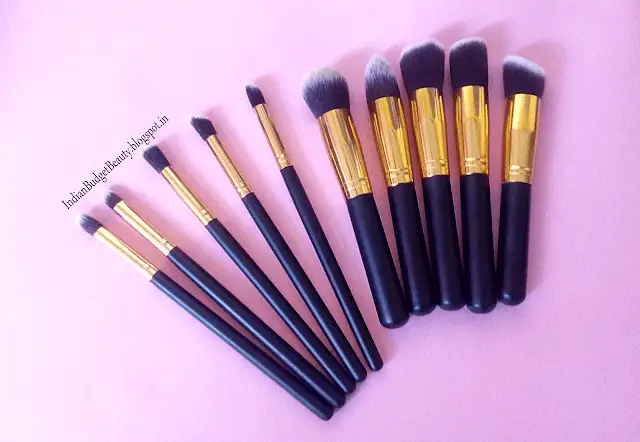 PRICE: Rs.899
My Review:
The set includes 10 brushes. 5 base makeup brushes and 5 multipurpose brushes. The brushes have very soft bristles. I've washed them about 3 to 4 times but the bristles never came out, they are quite intact.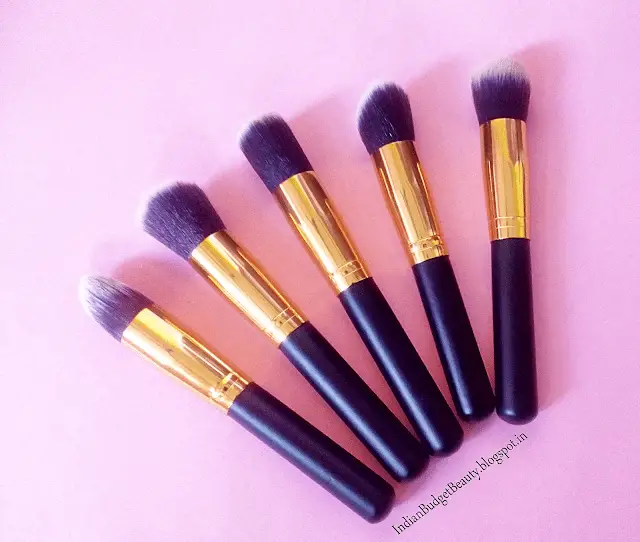 The length of Short handle brush : 5 pcs 6.1″/15.5cm Including these styles: Taper type Face Brush / Round Face Brush / Round Angled Face Brush / Flat Foundation Face Brush / Flat Angled Face Brush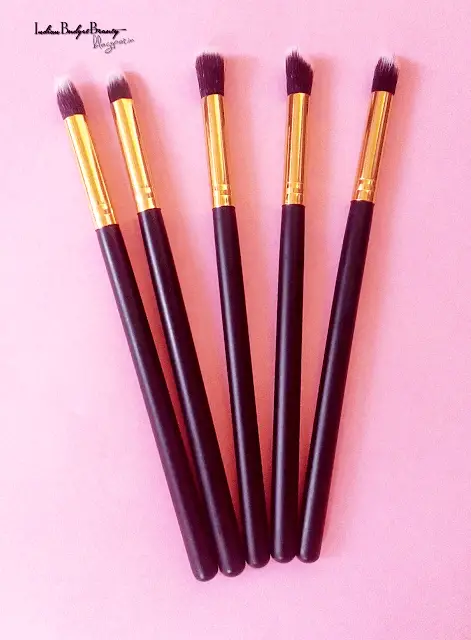 The length of Long handle brush :5 pcs 6.9″/17.5cm Including these styles: Small Taper Eye Brush / Small Round Eye Brush / Small Flat Eye Brush / Small Flat Angled Eye Brush/ Small Angled Eye Brush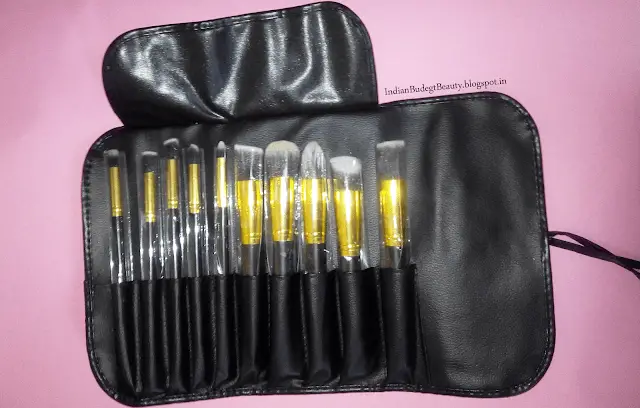 It also comes with a PU leather bag which is helpful for storing them. 
The brushes cost me Rs.899, it means that each brush costs approximately Rs.90, which is quite a bargain, because at Rs.90, we don't find Kabuki brushes. I bought them from amazon and they are available in different websites like snapdeal, flipkart, etc.
PROS
Affordable
High quality
Travel friendly
Multipurpose usage
CONS 
RATINGS: ***** (5 stars)