Here is my review of the Ethicare Remedies' Ospis Skin Care Soap. It is an antibacterial soap that contains aloe vera, chlorhexidine gluconate and silicone fluid as is a key ingredient.
ABOUT THE BRAND:
Ethicare is the fastest growing pharmaceutical company in India with a 100% focus in dermatology and cosmetology. Founded in 2003 by a young and enthusiastic entrepreneur, Ilesh Khakkhar. The organization has been dedicated to innovation through new regimens, new medicine, new technologies and new ways to beautify the world.
ABOUT THE PRODUCT:
Ospis Premium soap with Aloe vera – a natural non sticky moisturiser, hydrates your skin to keep it healthy all the times. Ospis premium soap also contains Chlorohexidine guconate – an anti bacterial trusted by most of the dermatologist, which keeps your skin free from pathogens disease producing bacteria. Silicone fluid in Ospis premium soap is foam stabiliser & conditioner, which makes your skin soft & supple. Light perfume and rich foaming keeps you refreshing every time you clean your skin .  
INGREDIENTS:
Aloevera 1% w/w, Chlorhexidine gluconate (20%) 1% w/w, silicone fluid 0.5%, w/w in a soap base containg soap noodles (Sodium palmate & Sodium coconate/sodium palm kemelate), Glycerine, SLS, PEG, Tio2, EDTA, BHT and Perfume  
PRICE: Rs.69 for 100g | BUY IT HERE
PACKAGING:
The soap is plastic wrapped and comes in a cardboard box packaging. The cardboard box has all the details printed on it.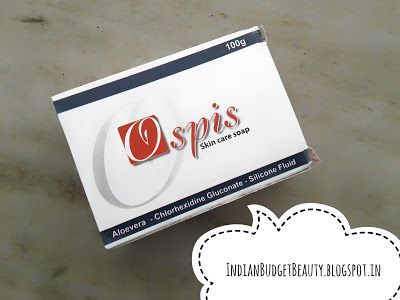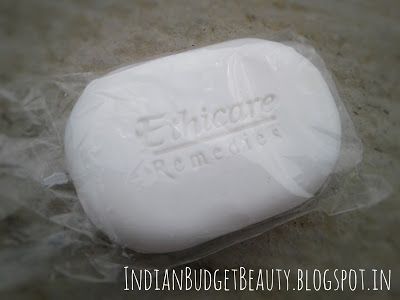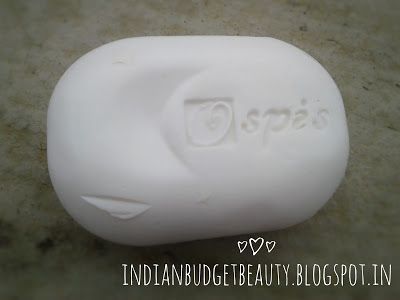 MY THOUGHTS ON THE SOAP:
I've used this soap for about 3 weeks from now and I can definitely assure you that this soap is very moisturizing. In Guwahati, the season has begun to change onto the drier atmosphere and this soap replenishes the lost moisture from my skin. I can preferably compare this soap to the dove bar but this one is a little less moisturizing than the Dove soap bar.   
This antibacterial soap lathers well and feels very creamy on the skin. It can be washed off easily as well. For normal skinned beauties, the moisturizing effect from this soap will be enough, but for dry skinned beauties, a little bit of lotion is required.  
The only thing I did not like is its scent which is a little strong for me. Other than that, this one is definitely the one to try for this winters.  
PROS:
Affordable
Very moisturising
Contains Aloevera
Contains Glycerine
No dry feeling post application
Creamy while application
CONS:
RATINGS: 5/5 
Also Read:
Epi Plus Lotion Review Ft. Ethicare Remedies
CUTISHINE Face Wash REVIEW ft. Ethicare Remedies
Sweatnil Anti-Perspirant Gel ft. Ethicare Remedies REVIEW
Ethicare Remedies Exclusive Monsoon Kit HAUL
(Part of PR Kit)