Vanya Herbals Rose and Jasmine Shower Gel is a blend of Himalayan rose water, jasmine essential oils along with aloe vera extract.
About Vanya Herbals:
The brand Vanya Herbals is a 100% Vegetarian brand who is also against animal testing. Read more about the brand here
I've tried shower gels in the past but haven't tried anything like this so far. I'm quite impressed with the product.
About the Product:
Enjoy the subtle and sensuous scent of romantic rose and jasmine.
Gently cleanses your skin and leaves a long-lasting sheen of glowing youthfulness. This shower gel is a gentle cleanser, ideal for everyday use.
Get the freshness of floral fragrance of rose and jasmine combined for a rejuvenating experience.
Price: Rs. 525 for 100ml
Availability: Vanya Herbals Site, Flipkart
Ingredients: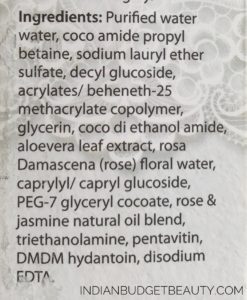 How's the Packaging?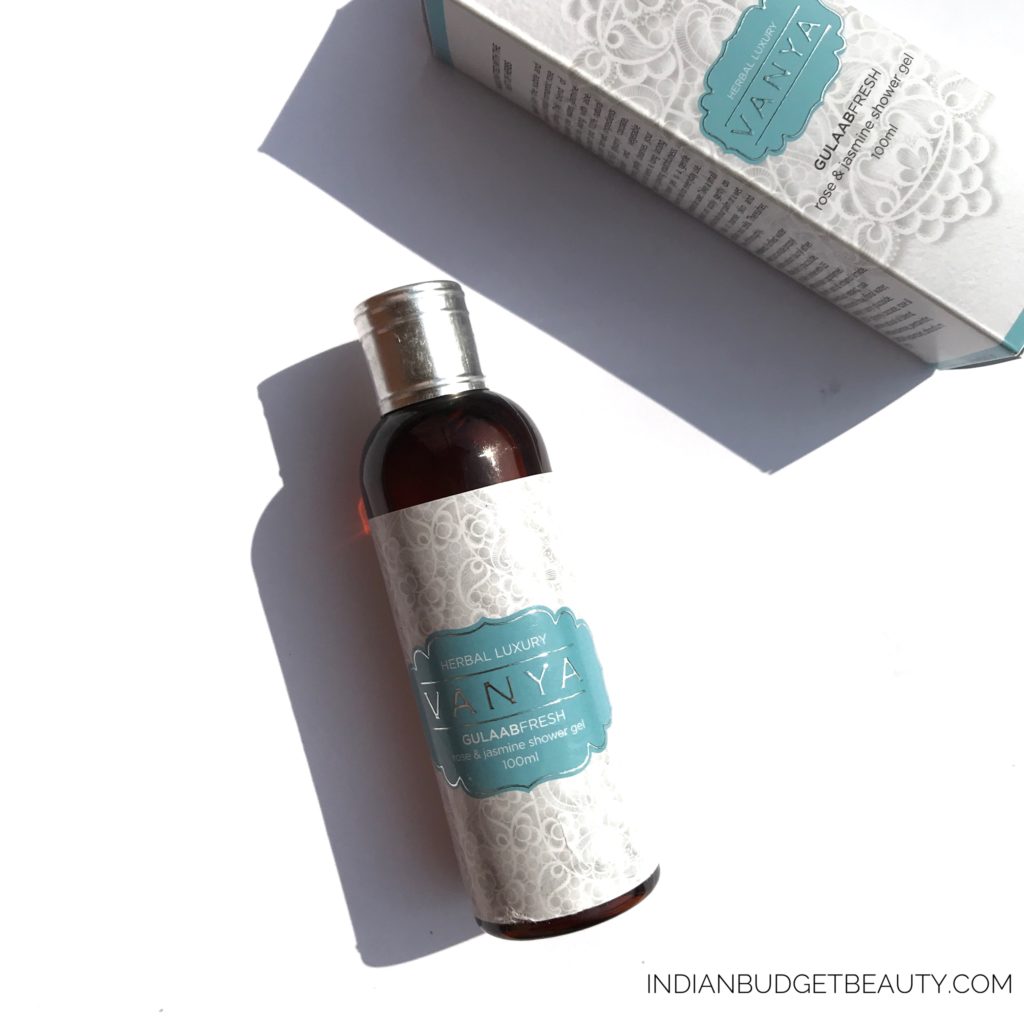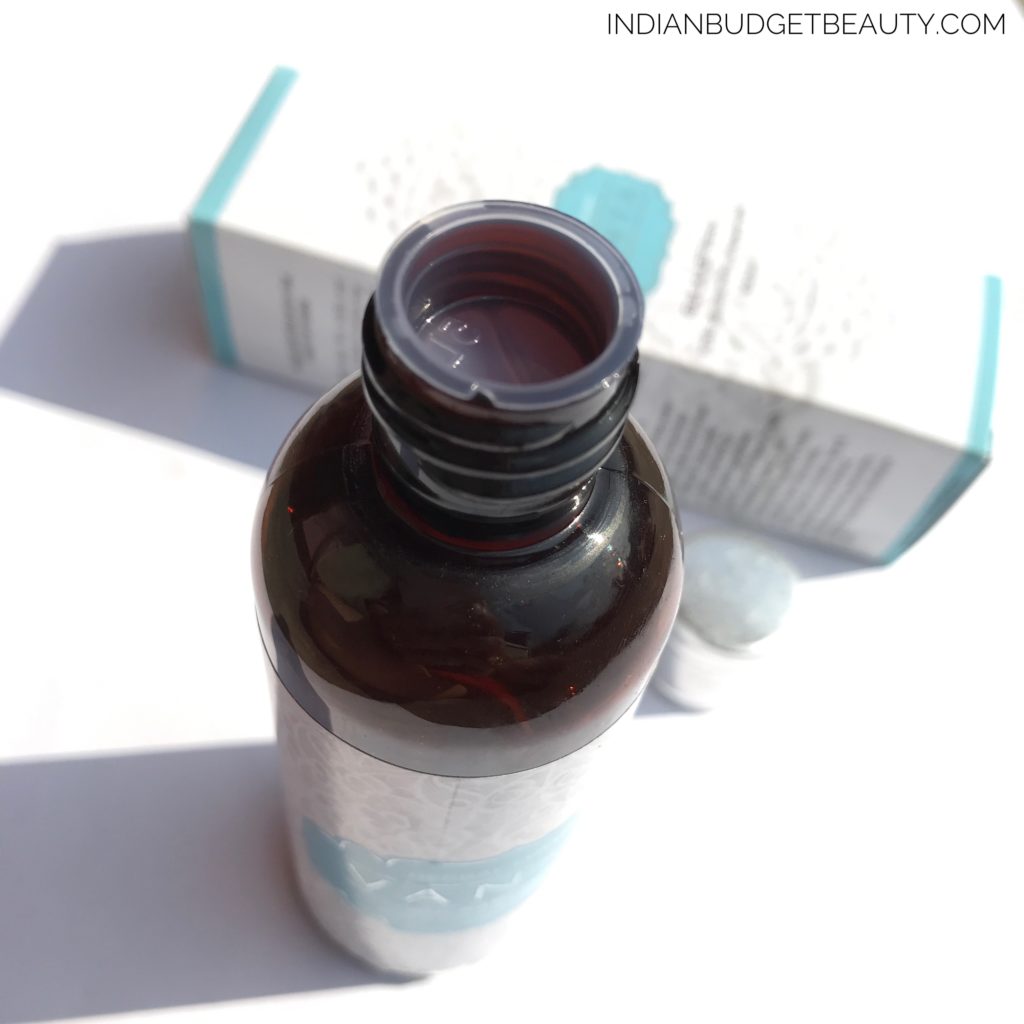 The shower gel comes in a dark-tinted glass bottle which looks quite luxurious as the brand markets it. The labels on the bottle are kept very simple and minimal but the pop of blue gives it a unique touch.
It has a screw cap with a protective lid. But I'd have been happier if they would have given an extra pump for easy excess. Overall, the bottle is quite small but the glass packaging makes it less travel-friendly.
Consistency, Color & Smell
This body shower gel has a transparent liquid consistency. I love the smell. It smells totally like roses and is not over-powering.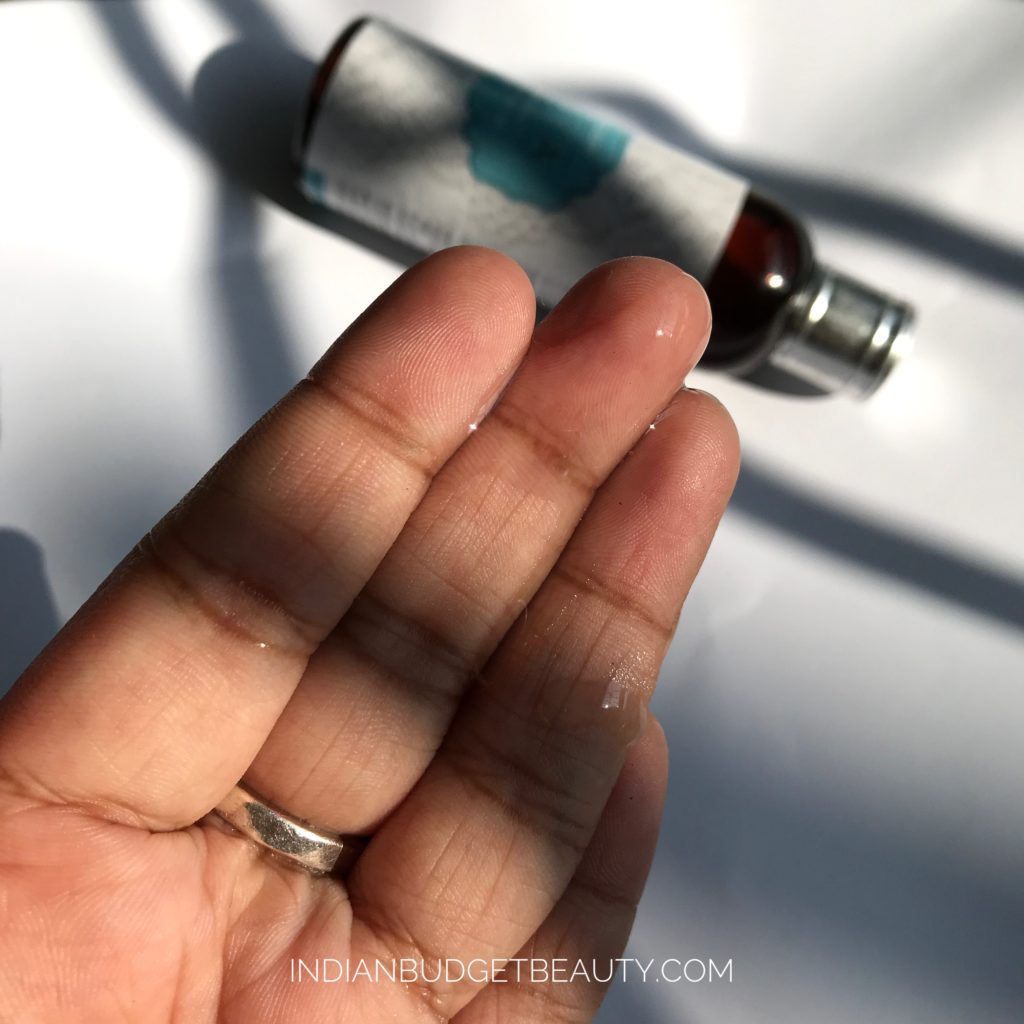 How to use this Shower Gel?
Just pour a small amount of this shower gel on your palm or a wet loofah to cleanse and exfoliate your skin. I've used it both ways, but it works well with a wet loofah as it can foam up more.
My Experience with the Vanya Herbals Rose and Jasmine Shower Gel
The first thing that I've noticed is that this shower gel doesn't foam that much if you use your palms. So, I'd suggest that you use it with a loofah. You do need a good amount of this shower gel to wash your entire body.
I'm in love with the fragrance. It has a rosy smell to it and it is totally a therapy. The after-effects totally justify its price. This shower gel does not strip off your body's moisture. In fact, it makes your skin very soft.
I only thing I wish was a pump or a dispenser. It would have made it easier. Other than that I'm quite happy with the product.
PROS:
Does not strip your body's moisture
Makes your skin soft to touch
Soothing fragrance
Gentle cleanser
100% Vegetarian product
Cruelty-free
CONS:
Do not come with a pump/ dispenser
Do I Recommend this?
Absolutely Yes! This is one of the best Shower gels I've ever used so far!
Pin this Image: