Gigi Hadid Erin Lipliner X Maybelline
Hello everyone, hope you all are doing well. Welcome to my blog 'Indian Budget Beauty'. I've been dying to purchase something from the Gigi Hadid X Maybelline collection, so I got this lip liner from the West Coast Collection. According to Spill the Beauty, Erin is a dupe of Mac Vibe Tribe 'Hot Chocolate'.Lets just jump into the review, shall we?
ABOUT THE Gigi Hadid's Erin:

Introducing the Maybelline Gigi Hadid Matte Lip Liner that creates a defined lip look and helps high-impact color stay in place. Perfect the supermodel pout with these limited edition matte liners. Coordinate with matching Maybelline Gigi Hadid colors or create bold definition by defining your lips in a darker shade.


Creates instant definition for fully accentuated lips.

Creamy matte finish.

Comfortable wear.

Highly pigmented formula.
PRICE: Rs.350 for 0.30g
PACKAGING: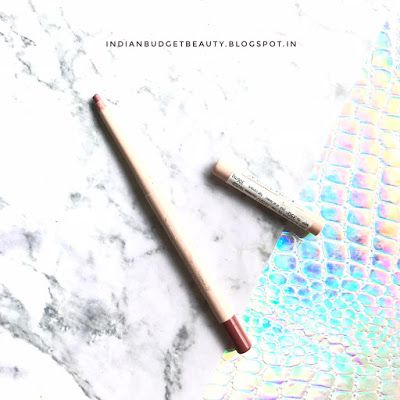 This lip liner comes in a retractable nude packaging with color coordinated bottom. This packaging is very special since it has Gigi Hadid's signature as an accent on the packaging. This gives a personalized feel to the product.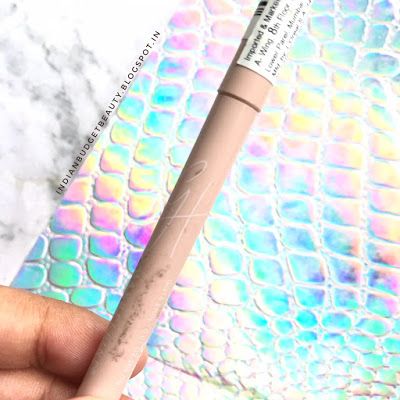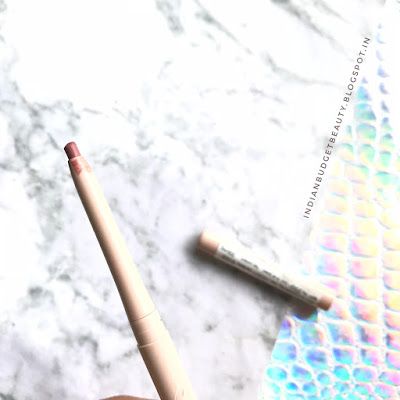 I love the fact that it is very light to carry and can be thrown on any purse. It is very much travel friendly.


SHADE & TEXTURE: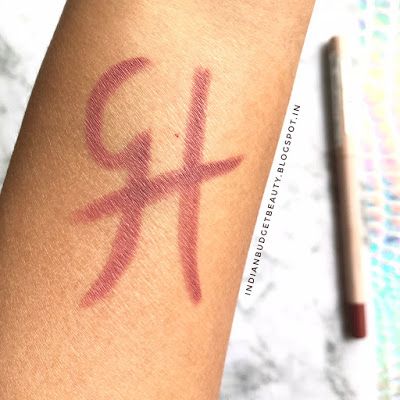 Erin is a very pretty mauve with brown undertones. This is the only shade that screamed to me from the entire range.This shade will very beautifully complement Indian skin tones. It can be worn by light to medium to deeper skin tones. Its a very universally flattering shade.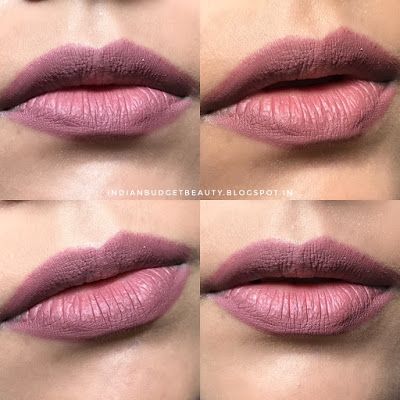 The texture of the lip liner is very creamy. It glides on very smoothly, but it sets to a matte finish. You don't have to tug or pull, it just glides very smoothly and gives maximum coverage in one swipe.


SHADE COMPARISON: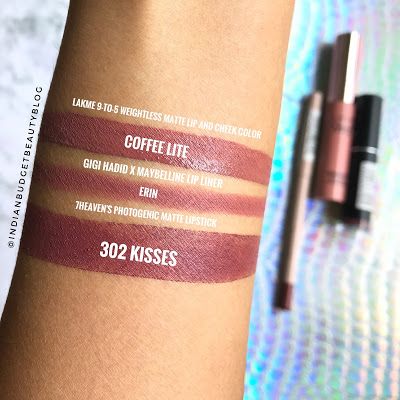 As I was saying on my instagram story that I have lipsticks in the similar shade genre, so I found out two lipsticks that are pretty much identical/dupe of Maybelline X Gigi Hadid Erin.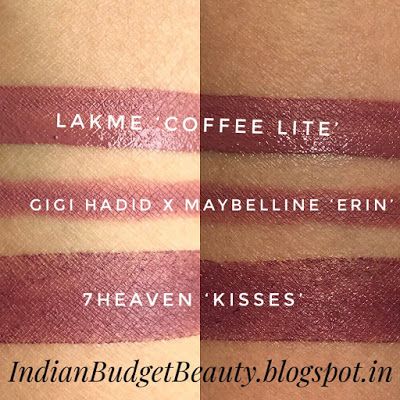 MY FINAL THOUGHTS ON THE PRODUCT: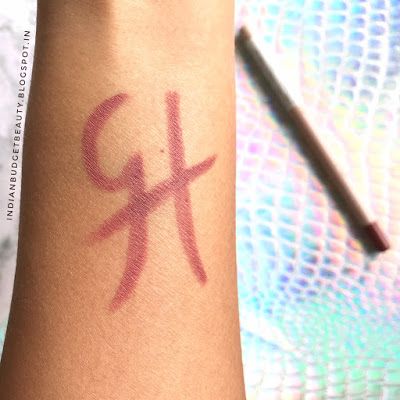 Gigi Hadid's "Erin" is a very pretty and unique shade. If you by any chance find the lipstick version of this lip liner, then grab it. It has a very good formula which glides on smoothly but sets into a matte finish.
Erin stayed almost for 7-8 hours on my lips. If you use this only to outline the lips then it will stay the whole day, but if you fill the whole lips, then it will fade from the centre of the lips.
After having a heavy oily meal, I noticed that the lipliner faded from the centre of the lips, but the edges were fine. I removed it easily using my
Garnier Micellar Water.
Since its a retractable pencil, the lip liner is very vulnerable to breakage if you apply too much force. But the retractable pencil ensures that you don't have to waste your product by sharpening it.
I love this shade, the packaging, and the texture. Since this is a limited edition collection, hence this might leave the market anytime soon, so I highly recommend that you grab this lip liner if you are into mauvy colours.
PROS:
Glides on smoothly
Sets to a matte finish
Universally flattering color
Stays for 7-8 hours
Travel Friendly
Great packaging
CONS:
Lip liner might break if applied more force
RATINGS: 4.5/5