I love everything about affordable hair care. This Matrix Biolage SmoothProof Range was sent as part of the Nykaa Affiliate Program and honestly, I did not have any high hopes. But this affordable range shocked me to the core, especially the Matrix Biolage Deep Smoothing Serum.
Matrix Biolage SmoothProof Shampoo Review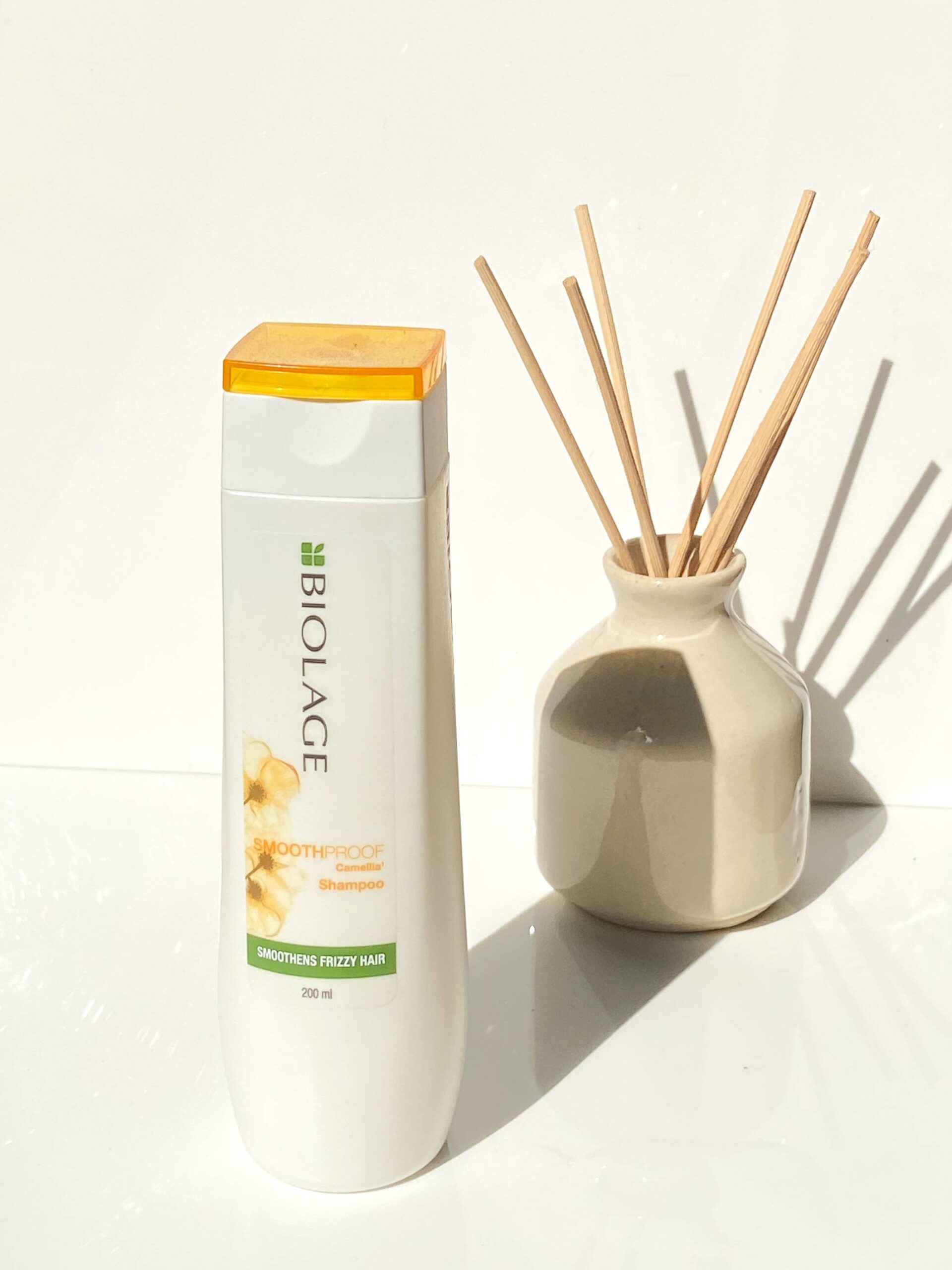 Rs.215 for 200 ml | BUY HERE
Matrix is a known name in the beauty salon world. I have fine and straight hair and this Matrix Biolage SmoothProof Shampoo helps in providing nice volume on its own. It has a creamy texture that helps in smoothening, reducing frizz and also helps to keep my hair manageable.
The shampoo is formulated with oils like Castor oil, Avacado oil and grape seed oil which helps in nourishment and does not dry down the hair. But the shampoo does contain SLS, which can be a possible irritant. Overall, I like this shampoo a lot.
It does have a slight fragrance which is not an issue for me. Other than that, I like it a lot.
Final Verdict: I'd rate this a 4/5
Matrix Biolage SmoothProof Conditioner Review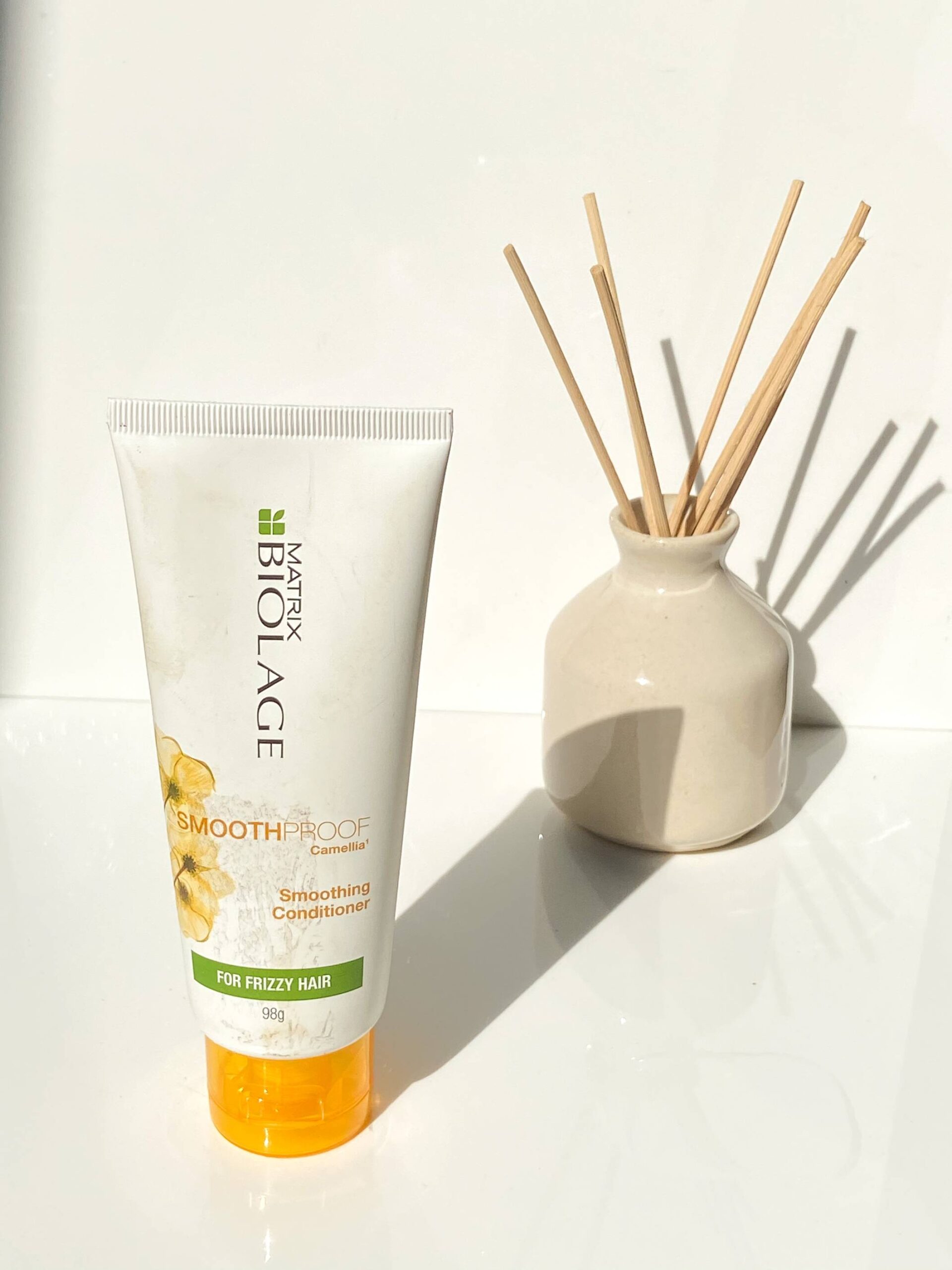 Price: Rs.180 | BUY HERE
Matrix Biolage SmoothProof Conditioner comes in a normal squeeze-tube packaging like most conditioners. It's quite travel-friendly but the stain from the packaging sticker is not appealing.
It's a decent conditioner that does the job. It helps in smoothening and managing frizz. But if you have straight hair, then the shampoo and serum will be enough.
It has a strong fragrance that smells a bit like chemicals. It found it quite prominent. So I'd skip this conditioner from this range.
Final Verdict: I'd rate this a 3/5
Matrix Biolage SmoothProof Deep Smoothing Professional 6 in 1 Hair Serum Review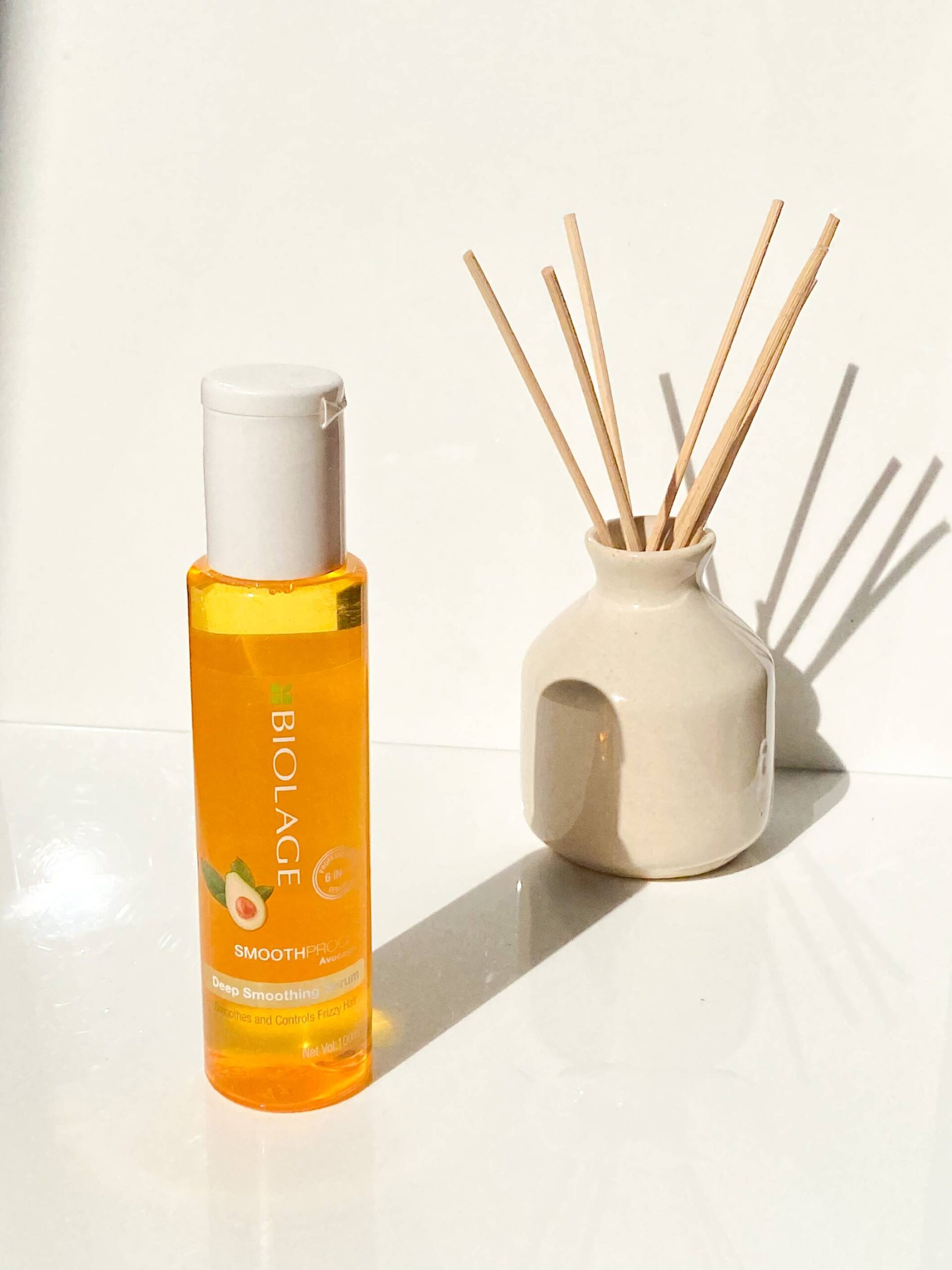 Price: Rs.300 | BUY HERE
This is the star of the show and an underrated gem! It helps to smooth down any frizz, helps to nourish and detangle your hair. It has a lightweight, non-sticky serum formula that does not weigh down your hair and adds a beautiful shine.
If you are searching for a quick fix for your frizzy hair, get this one. It's paraben-free but does have dimethicone.
I don't mind silicone in my haircare but if you are afraid of buildups, then you may skip this. It's also suitable for colour-treated hair.
I found this very comparable to my L'oreal Paris Extraordinary Oil Serum. It's almost the same. Both of them does the same job but the Loreal one can protect heat up to 230 °C.
How I Use It?
I use 2-3 pumps along the lengths of my damp hair and then proceed with blowdrying.
Final Verdict: I'd rate this a 4.5/5
Which Products Do I Recommend?
I'd recommend the serum and shampoo from this range. The conditioner is an okay product. But the shampoo and the serum are a gem.
Also Read:
The Review
Review Breakdown
Matrix Biolage SmoothProof Shampoo

Matrix Biolage SmoothProof Conditioner

Matrix Biolage SmoothProof Hair Serum
DEALS
We collect information from many stores for best price available
Best Price
₹180