Dr Sheth's Oat And Zinc Mineral Sunscreen DEALS
Dr Sheth's has released a physical sunscreen last month – Dr Sheths Oat And Zinc Mineral Sunscreen. It contains 25% zinc oxide, 1% oat lipids, 1% ecotin, 0.5% vitamin E, which makes it a super strong physical sunscreen. So you should expect the ghostly white cast. I'm more into chemical or tinted sunscreens because they don't give a white cast but wanted to try this one when they sent it over for PR. Here's what I feel about it.
About the product:
Dr Sheth's Oat and Zinc Mineral Sunscreen offers broad spectrum protection against UV rays, pollution and blue light damage. It also comes armed with oat lipids that help bolster the skin barrier and ectoin, a bacterial ferment that calms the skin's microbiome from inflammation.
Features:
A broad-spectrum sunscreen with SPF 50+ PA++++ that protects against UVA and UVB rays
Enriched with the goodness of 25% zinc oxide, 1% oat lipids, 1% ecotin, 0.5% vitamin E
The water-resistant formula for up to 8 hours, also has a soft matte touch
Features an anti-pollution and anti-blue light formula
Repairs damage and rejuvenates skin microbiome
Dermatologically tested, specially made for Indian skin
100% vegan, Jain and cruelty-free
100% toxin and fragrance-free product
Ingredients:
Cyclopentasiloxane, Zinc Oxide, Oat Lipids, PEG-10, Dimethicone, Isononyl Isononanoate, Dimethicone/Vinyl Dimethicone Crosspolymer, Hydrogen Dimethicones, Polymethylsilsesquioxane, Ectoin, Titanium Dioxide, Talc, Dimethicone, Silica Dimethyl Silylate, Tocopheryl Acetate (Vitamin E)
It contains two sunscreen agents – Zinc Oxide and Titanium Dioxide
Zinc Oxide: It provides broad-spectrum protection against UVB, UVA II, and UVA I. It is highly stable and does not cause any irritation but it leaves behind a white cast.
Titanium Dioxide: It's an highly stable physical sunscreen that provides broad spectrum protection with a good range for UVB and UVA II range, but a lesser range of protection for UVA I. But yet again, it's notoriously famous for the whitish tint.
It contains a bunch of silicones like Cyclopentasiloxane, Dimethicone, Polymethylsilsesquioxane and Hydrogen Dimethicone. So that explains why it feels like a primer with a creamy-power like finish.
The ingredient list is very simple. It's well-formulated but with a lot of silicones in it which makes it unsuitable for people with dry skin. I'll tell you why. Read till the end. Hence for the formulation I'd give a 4/5.
Packaging: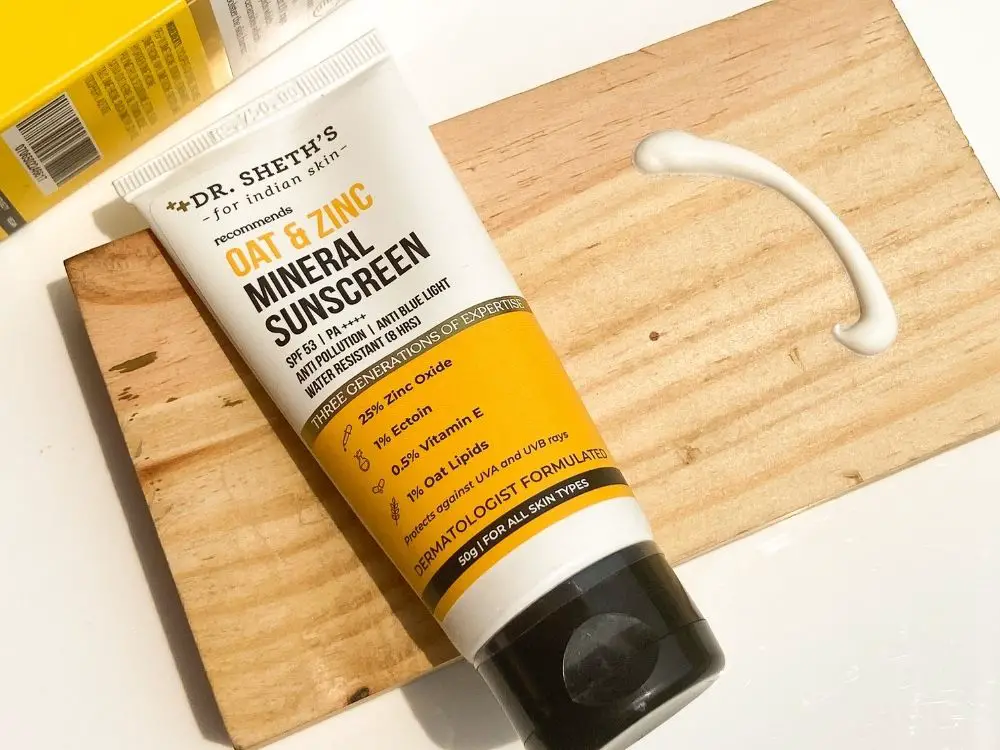 This Dr Sheth's sunscreen comes in plastic tube packaging with a flip-open cap. The best part of the packaging is the outer cardboard box. Just like their Amla VC20 Vitamin C Serum, the newest packaging is packed with a lot of information, which will surely benefit everyone. It gives you scientific facts, a usage guide, full ingredient lists and a lot more. The plastic tube makes it very travel-friendly and the product does dispense well.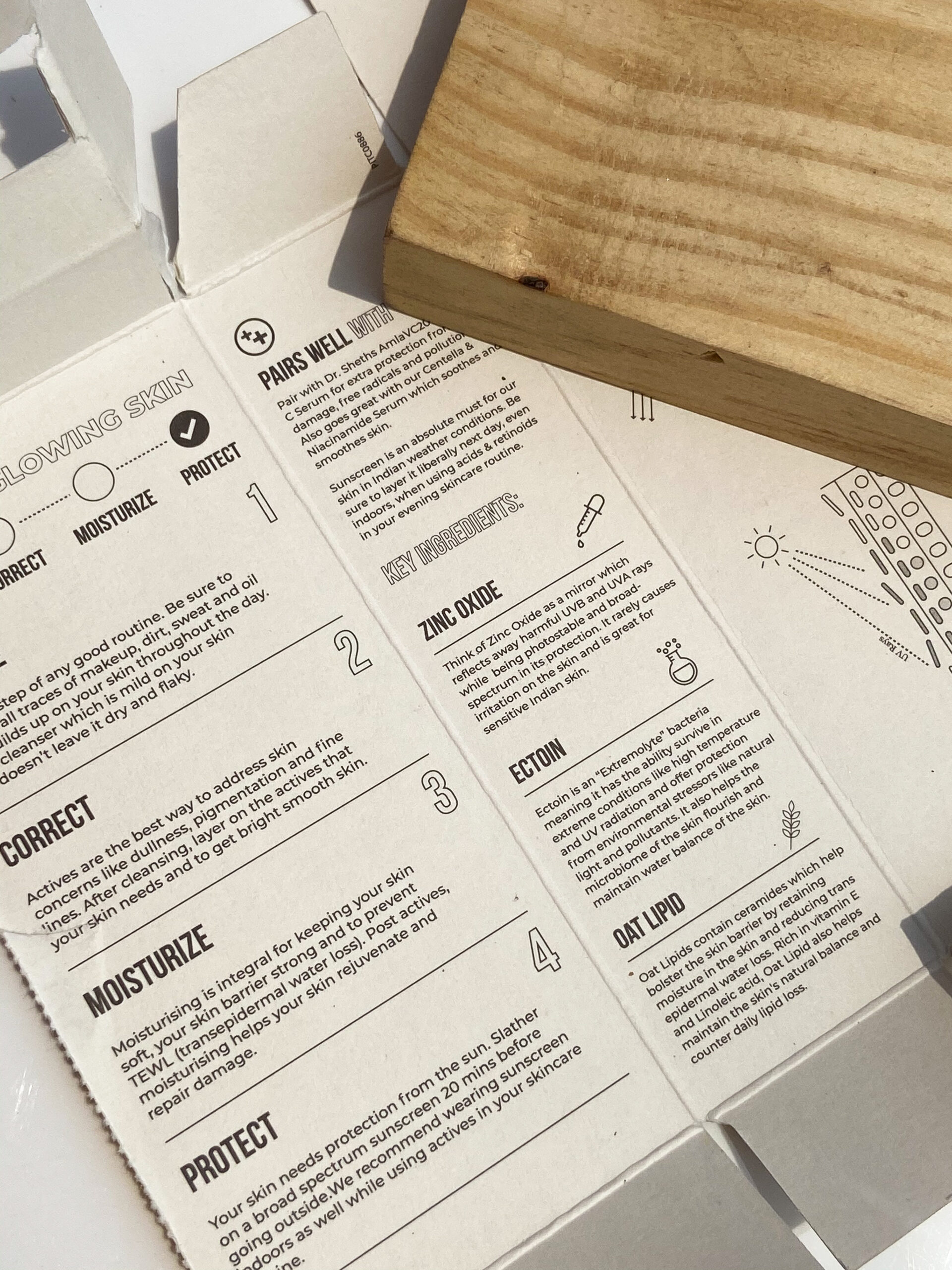 Consistency, Texture & Blendability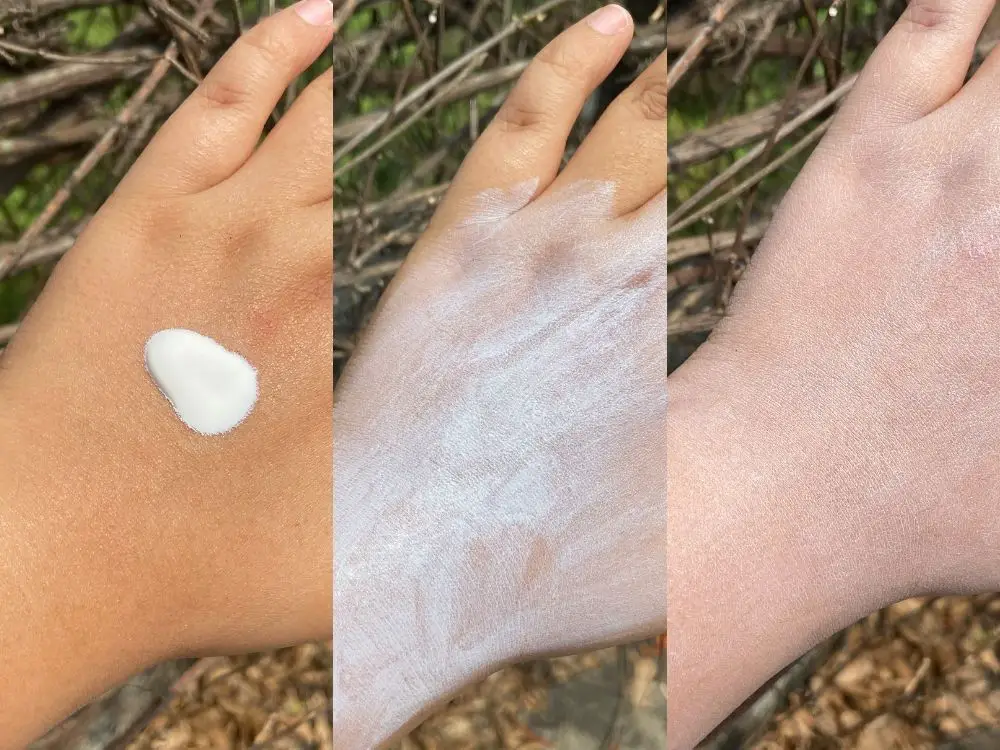 The Dr Sheths Oat And Zinc Mineral Sunscreen has a creamy consistency that blends into a powder-like finish. It has a rich creamy texture but due to the presence of silicones, it almost feels like I'm applying a primer.
Let me tell you one thing, you need to blend it A LOT! Don't even think about applying the three-finger rule of sunscreen with this one. I had a pretty difficult time blending one-finger worth product and the white cast is not cute.
How To Apply the Dr Sheths Oat And Zinc Mineral Sunscreen?
My Thoughts on the Dr Sheth's Sunscreen
I've tried quite a handful of physical sunscreens but none of them gives a white cast the way this one does. It's quite expected with the amount of Zinc Oxide it has, but I'd really appreciate it if the brand comes with a newer formulation with lesser silicones and preferably with a tint.
On my dry skin, this Dr Sheths Oat And Zinc Mineral Sunscreen settle down into my dry patches, on my eyebrows, on the sides of my nose. Even after blending, the white cast minimizes a little but yet very noticeable. It almost gives me a greyish look, which I don't like.
It is water-resistant but on humid days, it turns out to be worse. I sweat a lot and this sunscreen does melt and it's not a cute look. It does stay for a long time so you would have to double cleanse by using a cleansing balm or cleansing oil and follow it up with a face wash.
But on the brighter side, if you want a strong sunscreen for the beach that would make you look like Mark Zuckerberg, then you found your gem! I'd definitely apply it to my body. I don't think my skin can handle this sunscreen at all but my body can.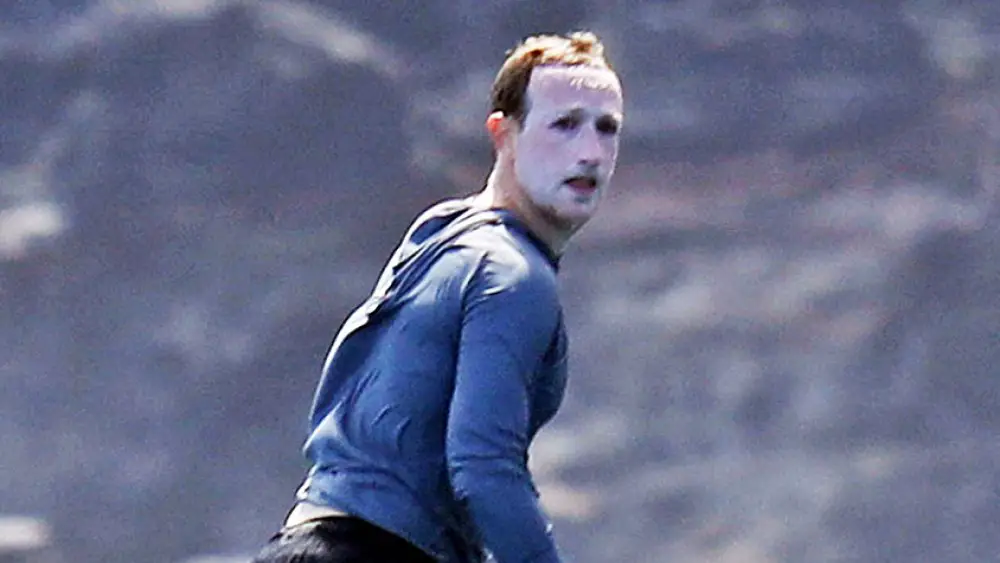 I love that they have made a formula that is Jain-friendly, Vegan & Fragrance-free, but I don't think it's worth buying. I love Dr Sheth's as a brand, almost all of their products worked so well for my skin type, but this one is one of those fails from the brand that I'd not recommend. Even if you have oily skin, you might love the silicony-feel but I don't think the patchy application and white cast is worth buying for. If you are someone who is sensitive to silicones, then it is not the right one for you.
Also Read:
The Review
Dr Sheth's Oat And Zinc Mineral Sunscreen
PROS
Provides protection against UVA and UVB rays
Water-resistant formula
100% Vegan, cruelty-free, jain-friendly, fragrance-free
Good packaging that contains an info card as well
CONS
Applies very patchy on the skin
Takes a lot of time in blending
Will Cling onto dry patches if you have dry skin
Terrible white cast that makes you look greyish
Melts off in humid weather
Contains too many silicones that almost makes it feel like a primer
Review Breakdown
Packaging

Blendability

Effect

Usability