Hello everyone, I know you are eagerly waiting for this Flower Beauty Blush Bomb Color Drops Review. Just to give you a heads up, this Flower Beauty Blush Bomb in Nectar is one of the prettiest warm peach blush I've ever used.
About The Product
A silky light-weight, buildable formula
Blends seemingly
Non-staining
Gel-cream formula
Precision dropper applicator
Radiant finish
Vegan & Cruelty-free
Price: Rs.800 / $9.99
Packaging: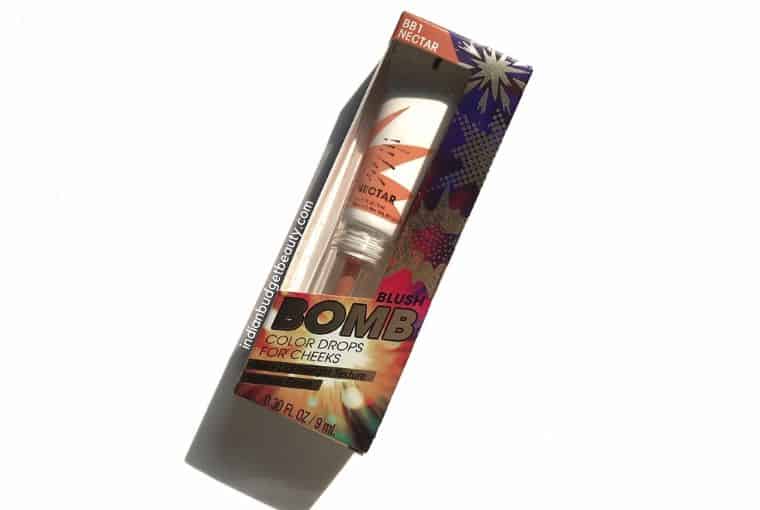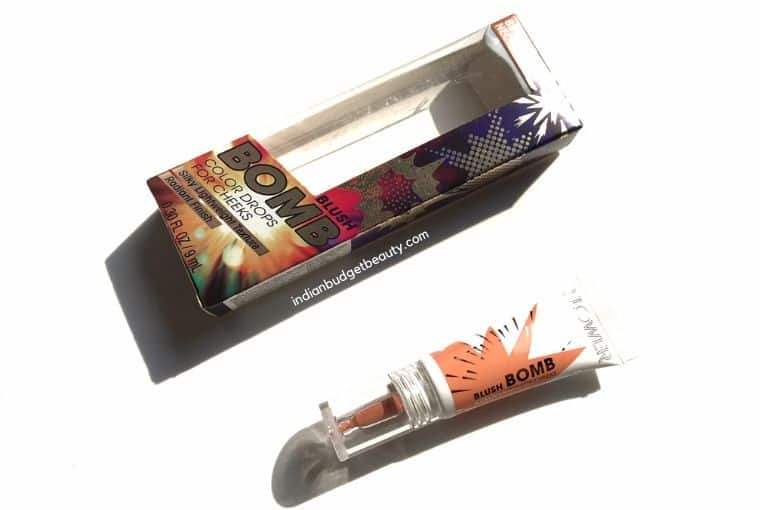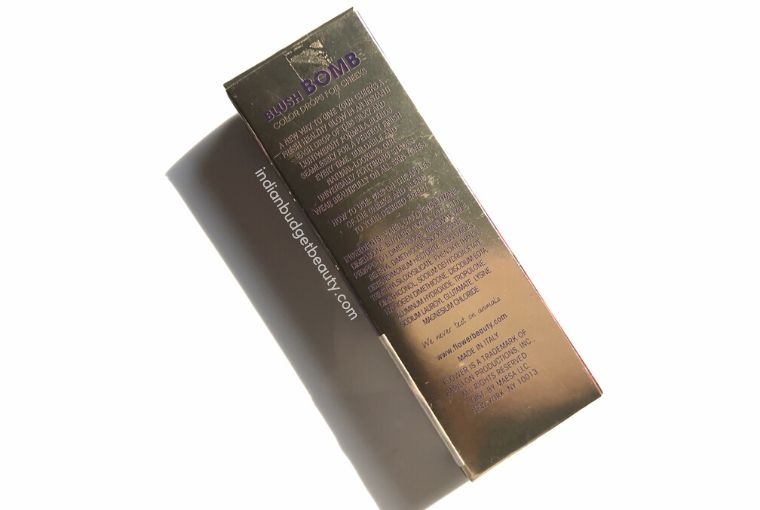 The first thing that I've noticed of this Flower Beauty Blush Bomb Color Drops is the size. It's so tiny that it can fit your palms. This Blush Bomb comes in a color-coordinating quirky packaging. A tube that contains the product and an outer cardboard box that has all the ingredients and directions mentioned.
I absolutely love the control that I have while dispensing the product. You get a precision dropper applicator that is of great quality. You don't have to be scared of spilling it at all. There is even a sturdy cap.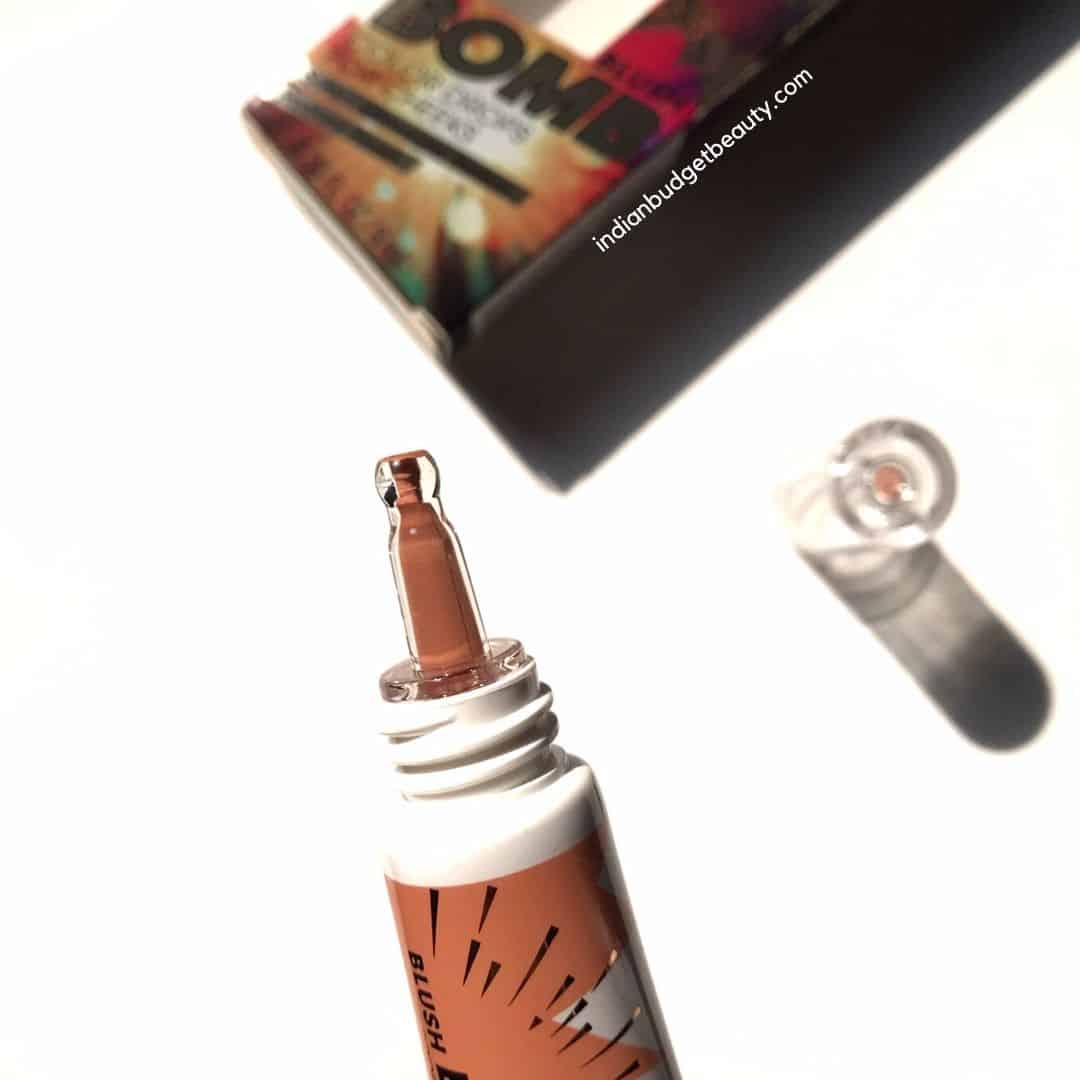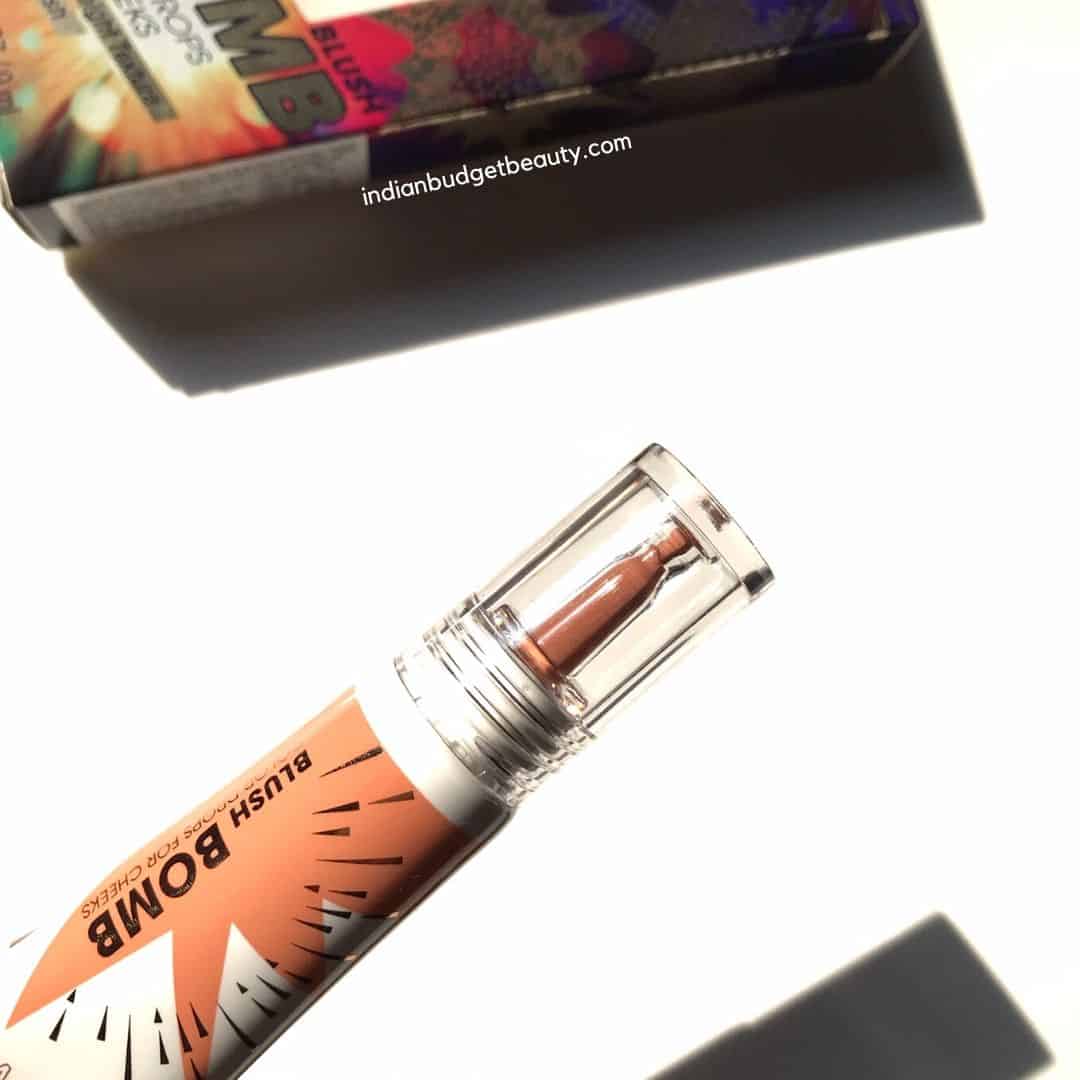 You get 9ml of product which is quite a good amount as you only need two drops of this blush for your cheeks. It is made in Italy, cruelty-free and vegan.
How To Use the Flower Beauty Blush Bomb Color Drops?
 Just dab on the apples of your cheeks and blend to your desired effect! Get creative & mix shades together to create a custom hue.
Formula & Consistency
Flower Beauty Blush Bomb Color Drops has a unique gel-cream formula. The consistency is just like a paint. It has a soft-satin feel to it that blends just like a tint.
I love how light-weight it is. You never feel like you are putting something on your face. It feels just like a cream that blends easily.
Pigmentation
The flower beauty blush bomb nectar has a sheer-to-buildable coverage. Coming to its pigmentation, it is quite pigmented when you dispense a drop, but it sheers out as you blend.
Shades:
The Flower Beauty Blush Bomb Color Drops is available in 6 shades. But in India, it is available in only 4 shades.
Those shades are:
Nectar (BB1) – A nude pink
Pinched (BB2) – A warm peach
Bubbly (BB3) – A cool Pink
Melon (BB4) – A coral shade
Bitten (BB5) – A berry shade
Cinnamon (BB6) – A tawny shade
Flower Beauty Blush Bomb Swatches
I got the Flower Beauty Blush Bomb Nectar which is warm peachy shade. It looks very pretty on my medium skin. For your reference I am in the shade 220 of Maybelline Superstay Foundation and Nectar looks absolutely stunning on my skin tone.
If you are 2 shades darker than my skin, then I'd recommend the shade Melon, which is a coral shade.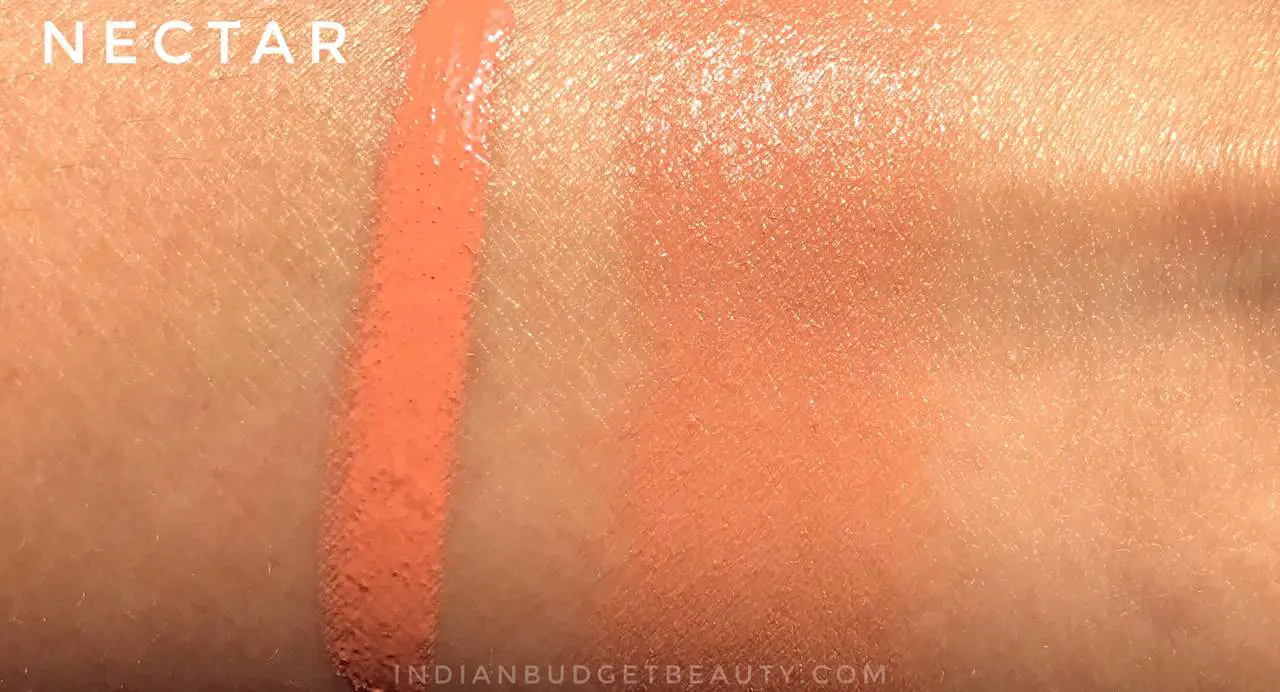 My Experience With The Product
First of all, this reminds me of Glossier Cloud Paint, so I got it as soon as possible. This Flower Beauty Blush Bomb Nectar has become my absolute go-to blush because it gives a really natural flush of color to my cheeks. It has a satin finish that makes it absolutely skin-like.
It has a water-resistant formula which is absolutely great because you don't have to worry about it being washed off.
Coming to longevity, it stayed put throughout 8 hours, which is absolutely amazing. Even at the end of the day, I could still see the color on my face.
You only need 2 drops of it for each of your cheeks. It has sheer-to-buildable coverage which is great if you are looking for a natural-looking blush. I'd recommend that you use only your fingers and not any brush or sponge.
You can use it on your bare cheeks or even with a full face of makeup and it would still look amazing on you. But I noticed that when I use it with a full coverage foundation, it tends to move the product underneath.
I'd also like to mention that it did not emphasize any of my texture and gave a dewy look. It also did not stain my cheeks. I could easily remove it using my Bioderma Micellar Water.
But if you are two shades darker than my skin tone, then it would not show up on your skin. This shade in particular will look great on light-to-medium skin tone. For medium-to-dark skin, I'd recommend that you go for either Melon or Bitten.
Pros
Light-weight formula
Gives a natural-looking dewy look
Very blendable
Stays put for 8 hours and more
Water-resistant formula
Precision dropper applicator
Cruelty-free and vegan
Cons
Can move your foundation if you use it with a full coverage heavy duty foundation
Flower Beauty Blush Bomb Color Drops Review
Packaging

Pigmentation

Effect

Longevity

Comfort Of Wear

Application
Final Verdict
If you are looking for a blush that would give you a natural and dewy look, then this is the one to go for. It has a gel-cream like texture that blends seamlessly and does not emphasize your texture. It gives a satin finish that absolutely looks natural. I'd highly recommend this blush regardless of any skin type. 
---
Also Read:
Flower Beauty Autumn Rose Petal Pout Lip Color Review & Swatches
Sigma Aura Powder Blush Cor-De-Rosa Review
5 Affordable NARS Orgasm Blush Dupes | With Swatches
NELF USA HD Custom Pro Palette Blush REVIEW
---
DON'T FORGET TO PIN THESE
---