I picked the Good Vibes Orange Gel and Good Vibes Watermelon Gel along with their other products. These Good Vibes Gel are available in 19 different variants. I'm quite intrigued by this brand because of how affordable and high quality every product is. Here's my Good Vibes Orange Gel Review
Good Vibes Orange Gel Review
The Good Vibes Orange Gel claims to treat dark spots and blemishes.
It contains Orange as an ingredient that has a high content of citric acid. Citic Acid helps in drying acne and other future toxins which helps in the prevention of any future acne
Orange is also a rich source of Vitamin C that helps in improving skin texture and color.
Good Vibes Orange Gel Ingredients
Purifies Water, Carbomer, glycerine, disodium – EDTA, TEA pure, sodium benzoate, potassium sorbate, 2-phenoxyethanol, xylityglucoside anhydroxylitol, xylitol, olive oil PEG-7 esters, polysorbate-20, orange extract, Citrullus lanatus extract, Mel Extract, Punica granatum extract, Carica papaya extract, calendula Officinalis extract, rosa centifolia extract, Morus alba extract, perfume, color.
Price: Rs.175 for 50gm
Good Vibes Orange Gel Benefits: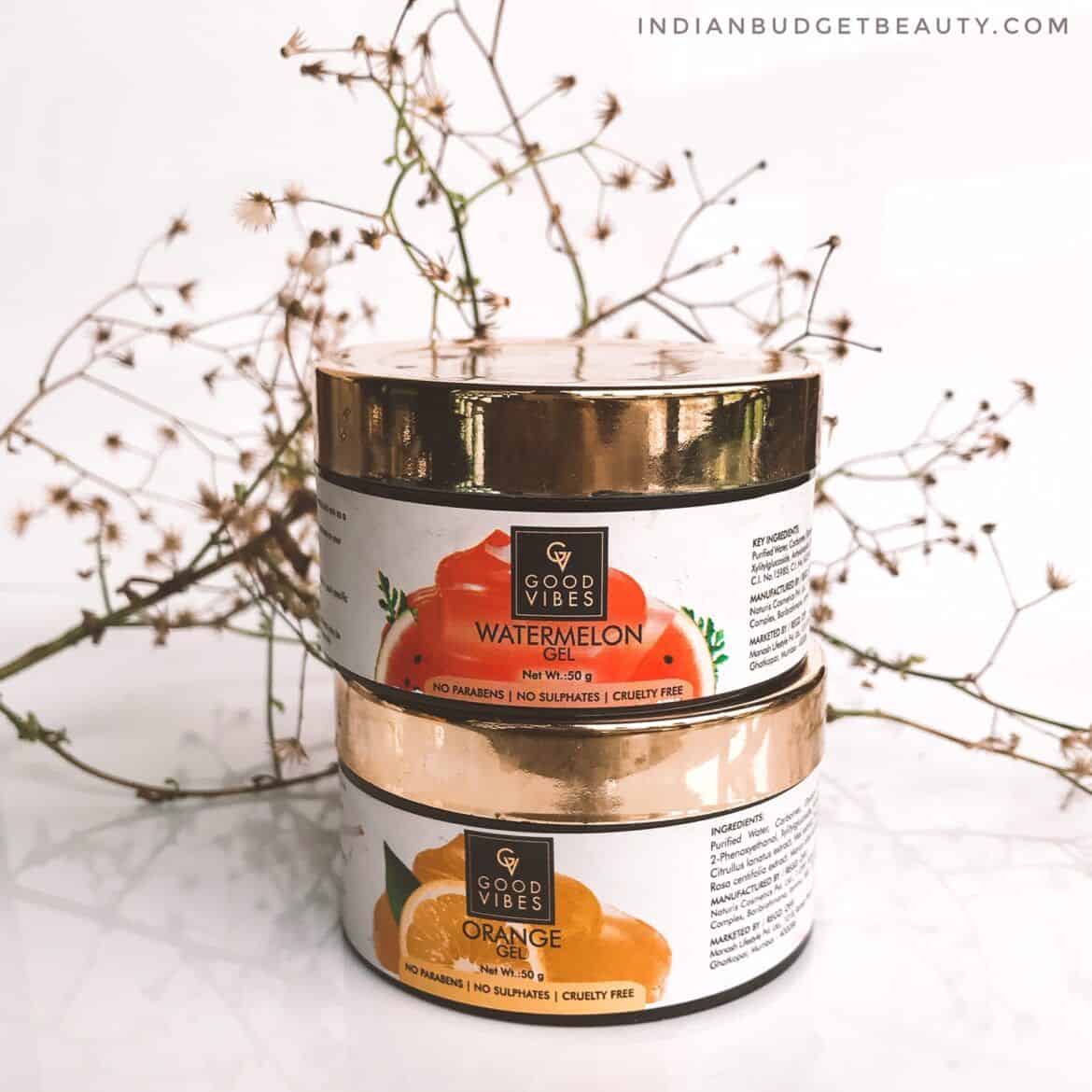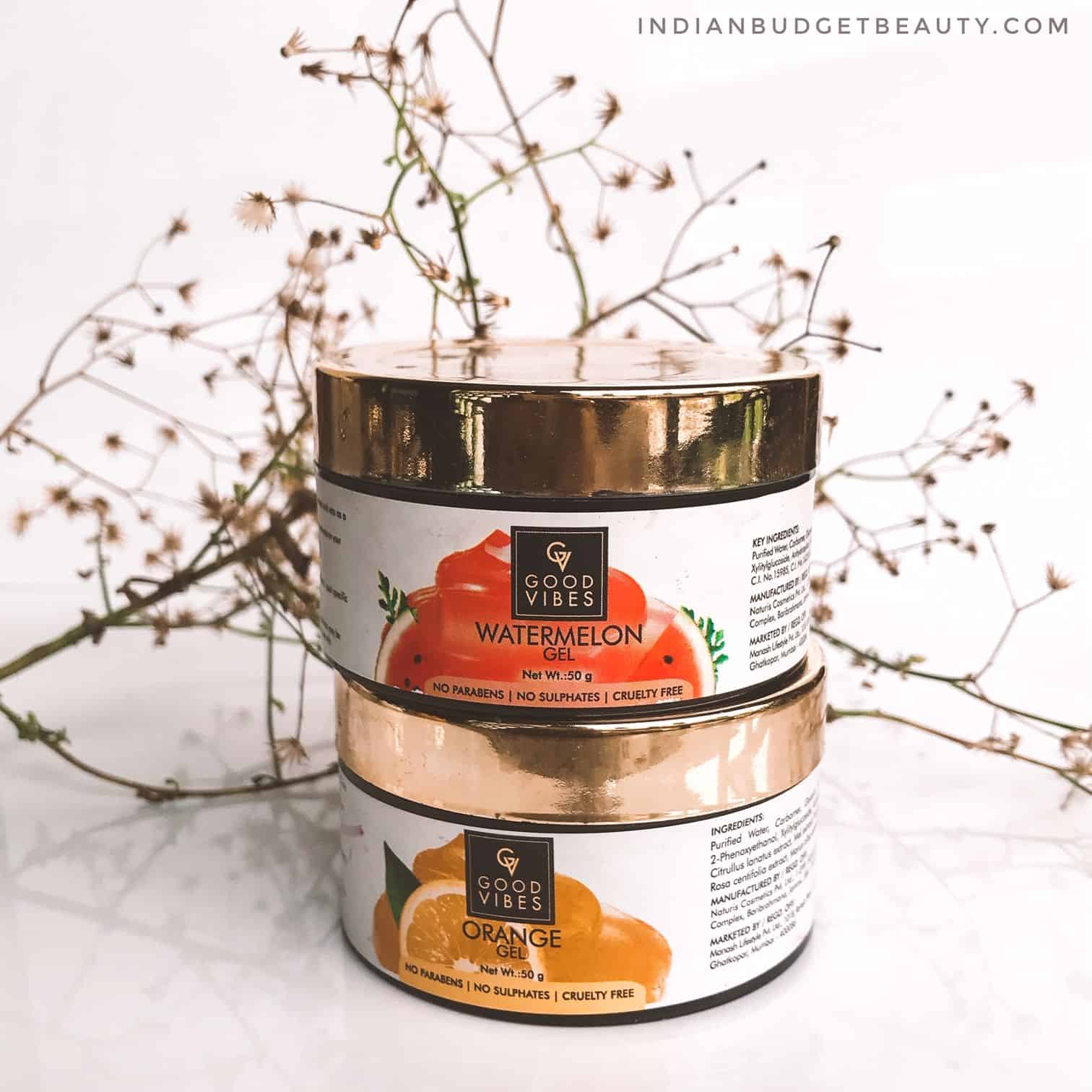 How's the Packaging
The packaging of the Orange Gel is like their Face Masks. It comes in a plastic tub packaging with a golden lid. It also has a protective separator that separates the gel from accidental spillage.
The best part of these Good Vibes Gel is the different sizes the product comes in. You can buy these Good Vibes Gel in a 10gm tube, 50 gm, and 300gm tub. It makes it easier for users to buy according to their needs.
Consistency & Color & Fragrance of The Good Vibes Orange Gel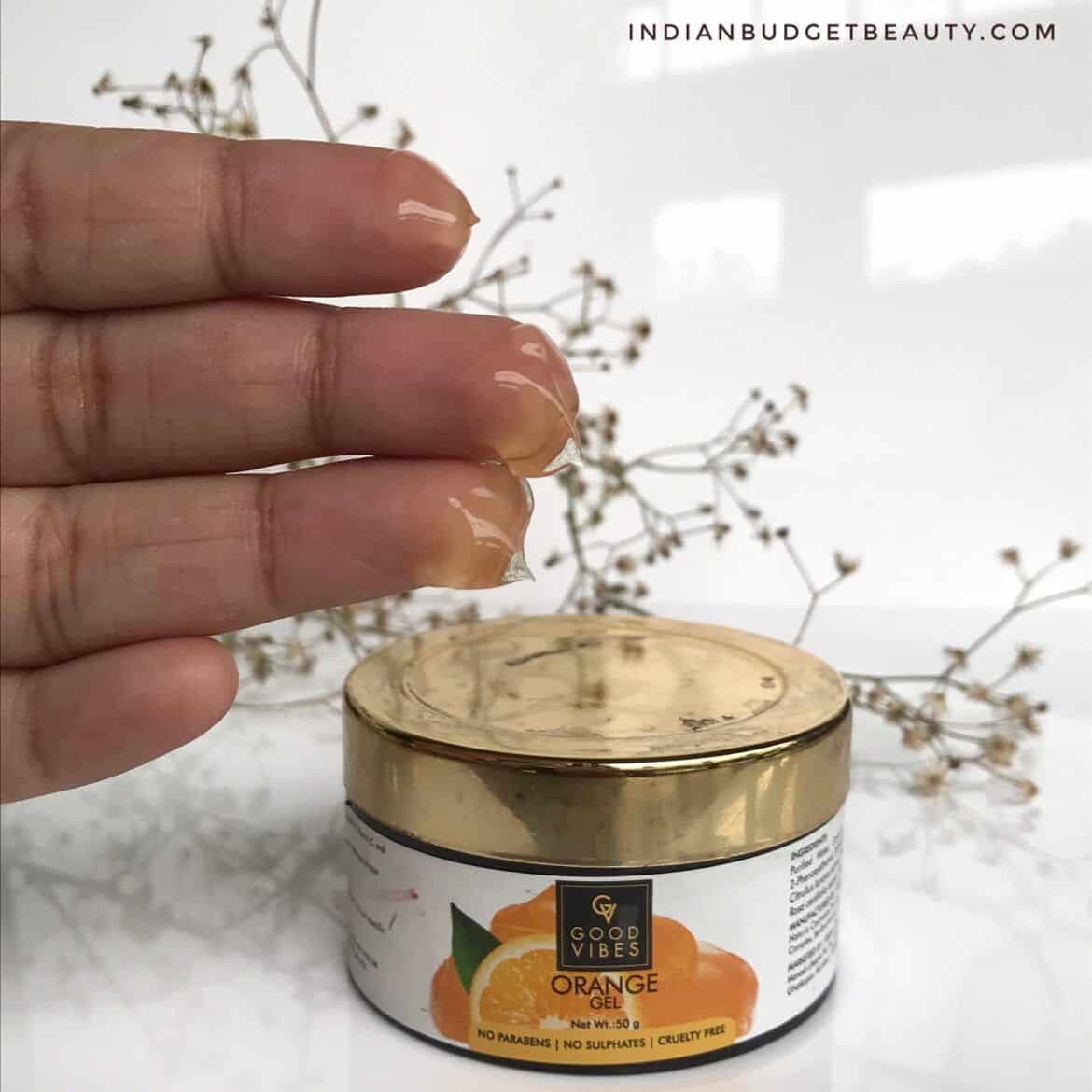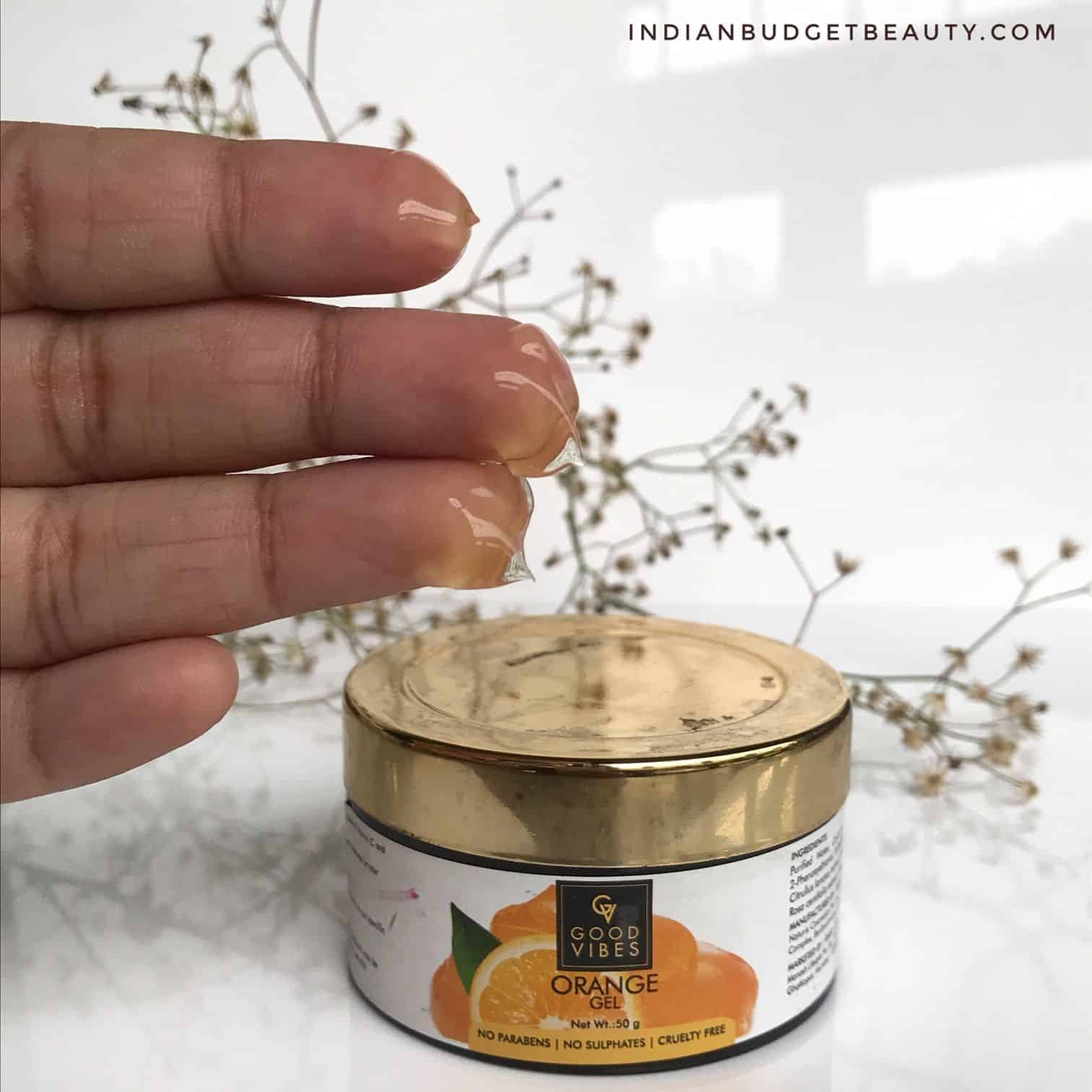 The Orange Gel has a gel consistency which is fairly on the thicker side. It has a slight yellow tint to it as well. It has an orange scent to it which is quite soothing.
As soon as you open the gel you get to notice the beautiful texture and smell the orange scent.
Also Read: Good Vibes Face Mask Review – Charcoal, Green Tea, Papaya, Havana Mango
How To Use Good Vibes Orange Gel
You can use the Orange Gel for your face and hair. Here's how I use it
Use it after applying a serum because this orange gel is very light-weight. I use it as the last step of skincare
Use is as a base before makeup
Use is as a hair mask on the roots
Mix it along with other skincare products.
My Final Thoughts on the Orange Gel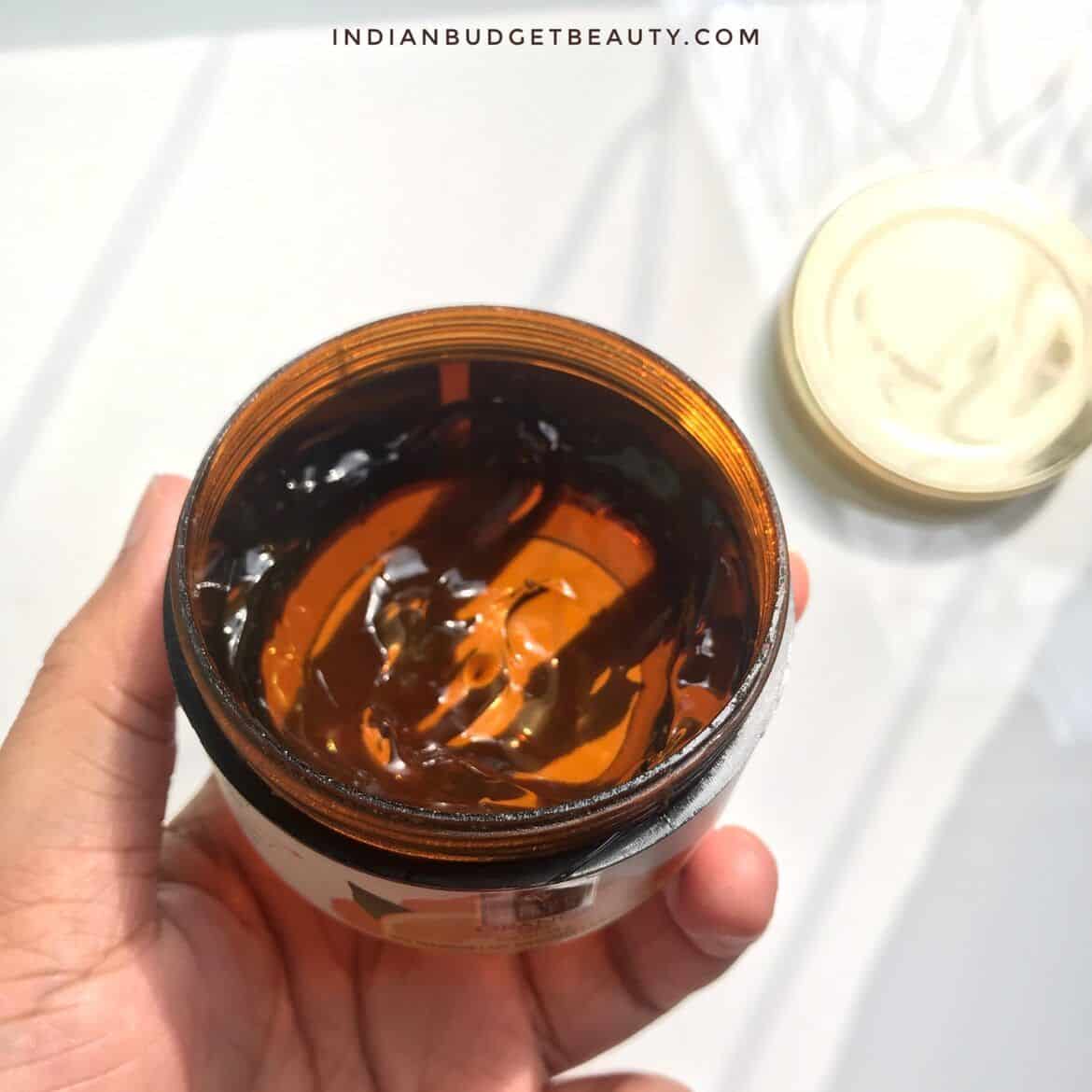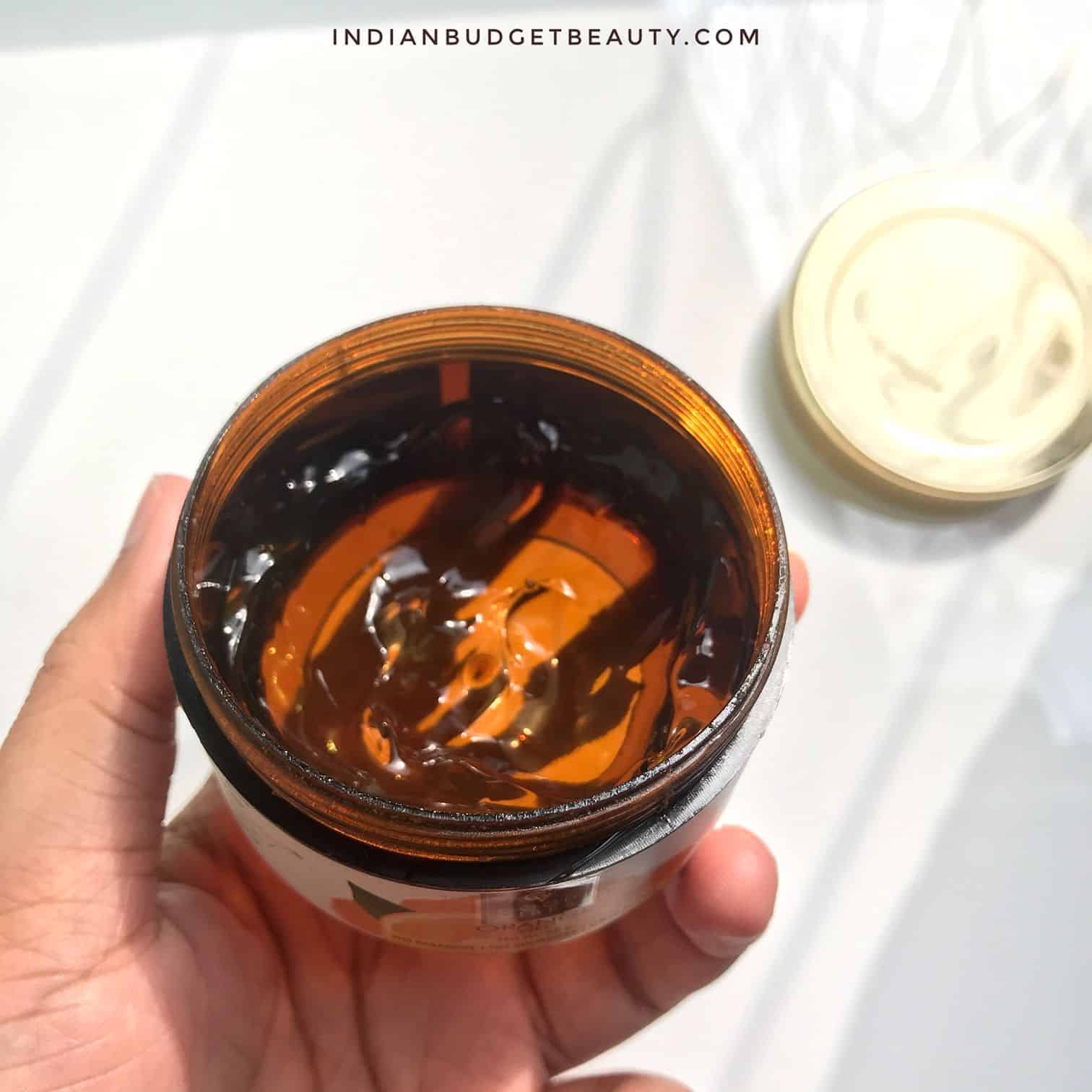 This orange gel is a soft gel. You need is a small quantity of it for your face and hair. Whenever I apply it on my face, it seals every step of skincare in place.
I use it after cleansing, toning, and applying a serum. Because sometimes the serum can be a bit tacky and this orange gel mattifies it without drying my skin.
I use the orange gel as a makeup base and also as a lightweight moisturizer. I have combination-to-dry skin so I only use this during hot humid days. If you have oily skin, this can be your go-to water-based moisturizer as it is very light-weight
After applying this orange gel, I can feel my a bit firm, brightened and rejuvenated. It can revive dry and dull skin and also gives a bit of radiance to the skin. It does control oil up to a little extend as it smoothens out your skin.
I have also used it as a hair mask but did not notice much of a difference. So I'd only recommend you use it for the face. It does not hydrate your skin so use a serum before. I use it along with my Luxurious Adore Saffron Elixir. As for the anti-acne claim, it does soothe out my skin and minimizes breakout
Pros
Light-weight water-based Gel
Soothes the skin
Helps in skin brightening, rejuvenating and firmness
Can be used as a makeup base
smoothen out your skin
Mattify skin without drying, controls oil
It minimizes breakout
Cons
Does not hydrate your skin
Does not do anything for your hair
PIN ANYONE THAT YOU LIKE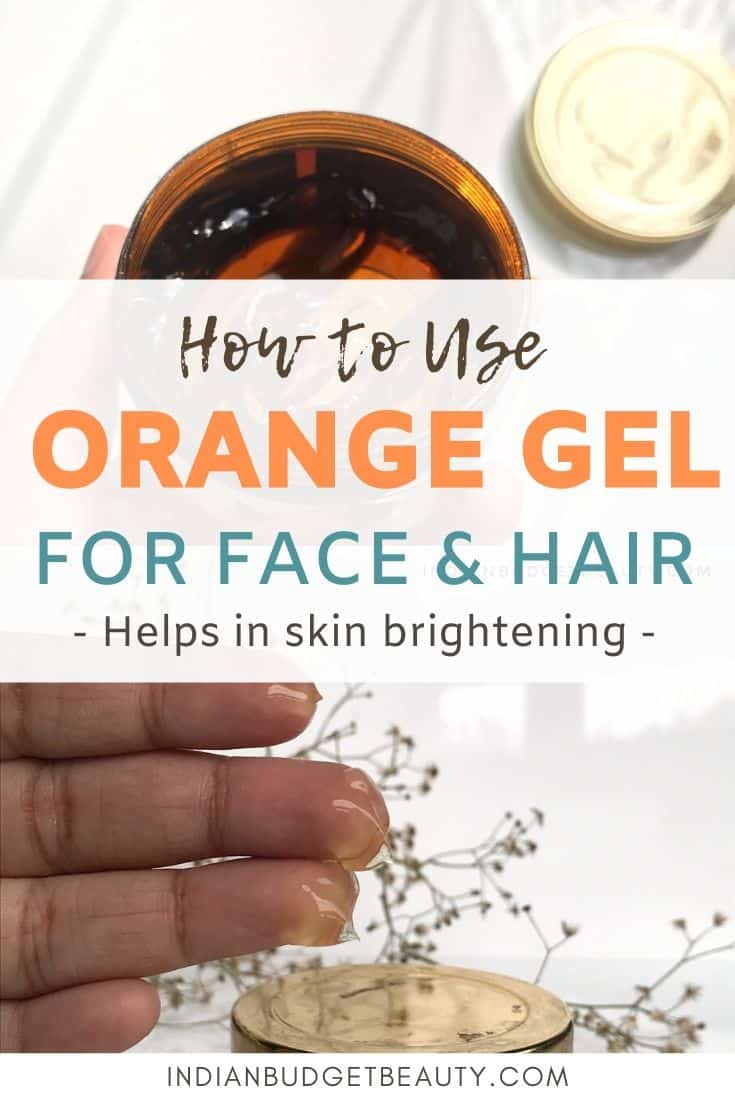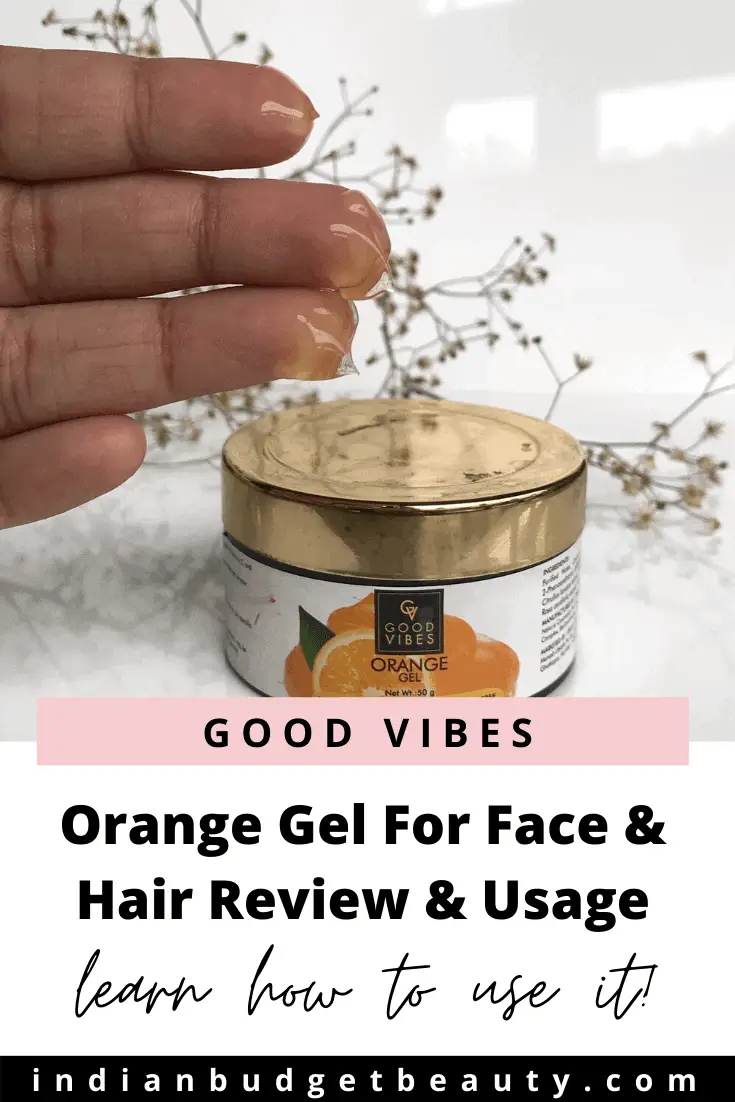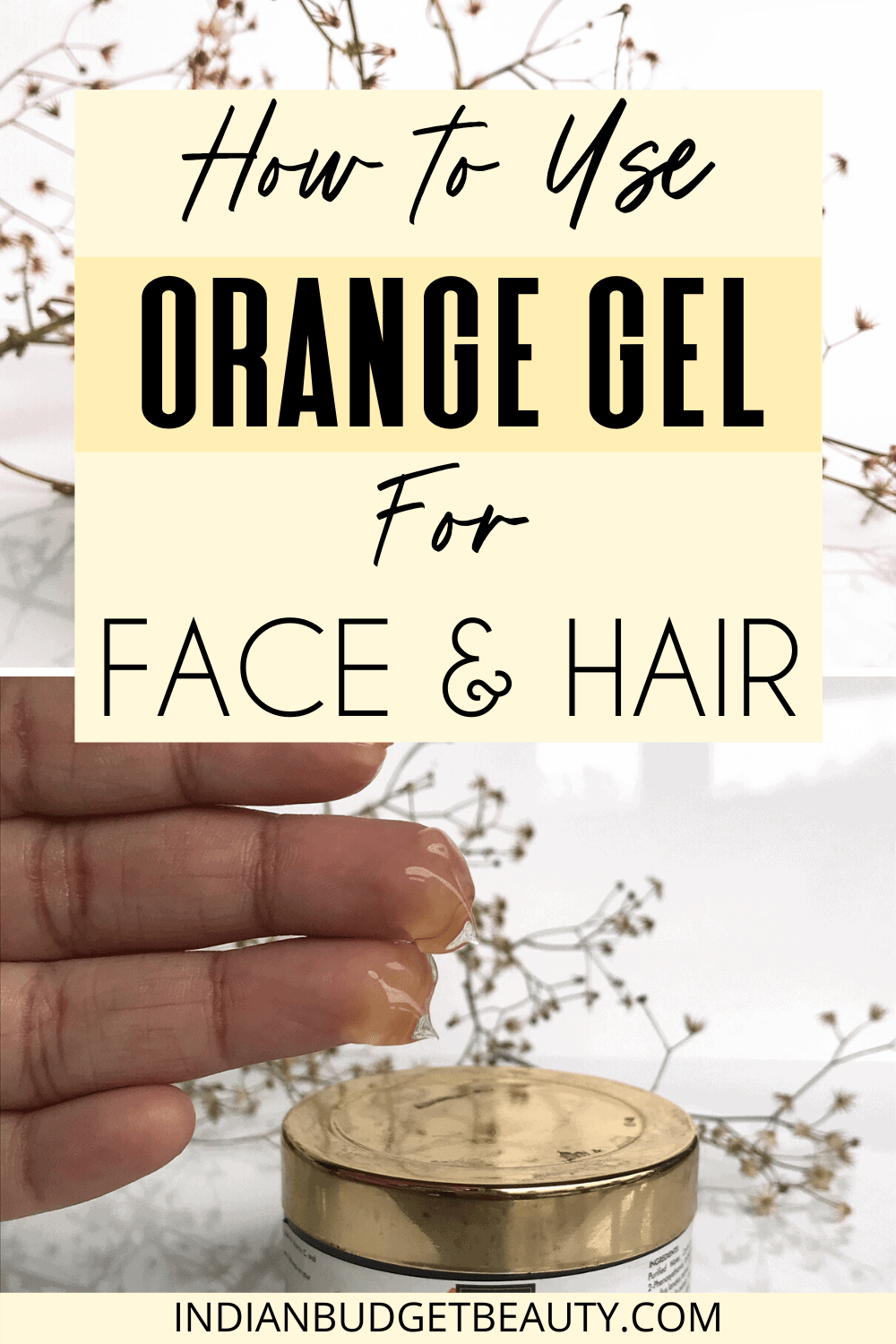 Related Reviews: